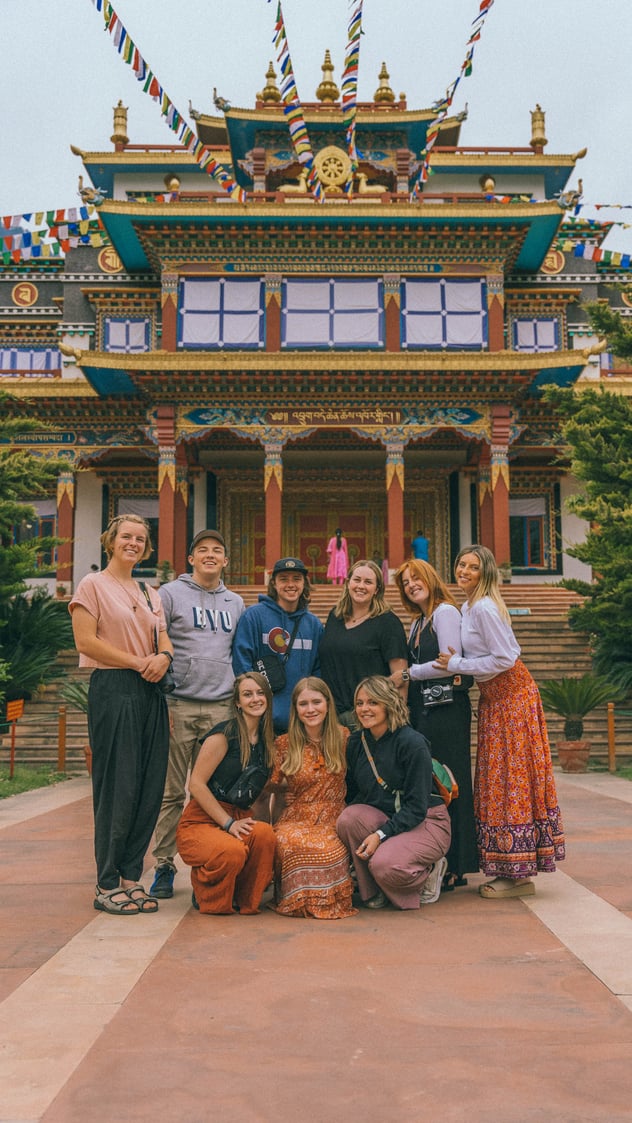 Since you're here, we're guessing you're wondering what a trip with ILP would be like right? Here's some quick info to cover all your questions!
What ILP Is (And What It's Not)
First things first, International Language Programs (or ILP) is a non-profit organization that sends volunteers to countries all over the world. Each volunteer goes for a semester (so 3-4 months) where you'll be helping children learn English or volunteering in our orphanage program … and taking vacation time to see all the cool places nearby, of course.
If you're someone who is looking to be adventurous, are motivated to explore a new country, dive right into a new group of friends and totally new experiences, it sounds like this is the start of a pretty beautiful friendship. Our organization is set up to help you begin your trip, but then the experiences you have are up to you.

Every location is really different, but those who have a good experience on our program are excited for what life in a new country is like. I'm talking new food, a new language, a new definition of what's normal for you, and so many stories. This isn't a program where we have everything scheduled out for you. It's kinda half and half, with a set teaching schedule and so much free time and vacations that you'll plan yourself.
We have spring, summer, and fall semesters. If you're looking for summer volunteer programs to take a break from school, ILP could be perfect for you.


---
Not sure how to make a semester abroad happen?
We have tons of ways to make things more affordable.
---

Here's what you need to know about a semester living abroad with ILP!
Who Can Apply?
All ILP volunteers need to be at least 18 before their semester starts, but you can apply up to 1.5 years in advance. Our volunteers are typically in the 18-26 age range so it's a great way to meet new friends.
A lot of our volunteers are college-aged, but you don't have to be a student to adventure with us! We do have some students who have gotten school credit for their semester (like an SUU Internship or a BYU-Idaho semester abroad), and some volunteers who take online classes during their semester.
We also have volunteer opportunities for married couples as well, so if you're looking for the coolest honeymoon ever — go abroad with your spouse!
While we would love to send everyone who wants to serve, right now we are working with native English speakers, from the U.S. and Canada (with U.S. or Canadian passports).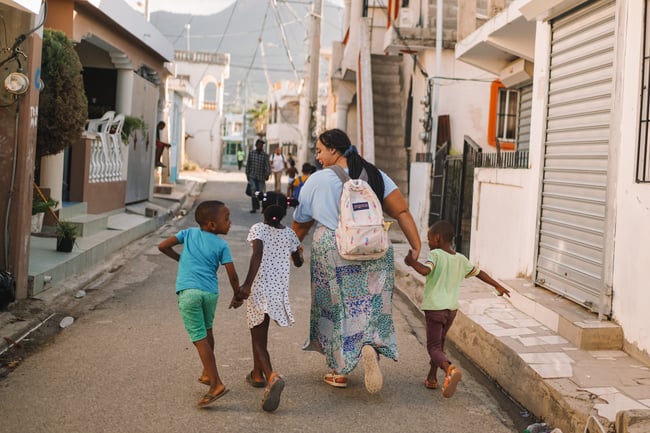 How Much Does It Cost? (And Where Can I Go?)
Cost depends on your country, but no matter where you go these things are always included in your program cost:
Roundtrip international airfare from the US
Airport pick up + drop off
Visa
Housing
At-home meals (breakfast, lunch, and dinner)

WiFi

Pre-Departure + In-Country training, and support throughout the entire experience, as well as language and cultural experiences!
ILP has two main volunteer programs: Exchange and Humanitarian (plus a Hybrid program that combines elements from both).
You'll be making a difference teaching English and helping wherever you go, but for our Exchange Programs, the program cost for Thailand is $2,970. A semester in Mexico is $2,670.

For our Humanitarian programs, the schools and students can't help subsidize the cost, so volunteering in countries like Costa Rica, Nicaragua, the Dominican Republic, and India (a Hybrid Program) cost $3,970. A semester in Vanuatu is $4,470. A semester in Romania and Uganda is $5,470.
Something to remember? The in-country costs for your country is a big thing to consider if you're traveling on a budget. Some countries have less expensive vacations, transportation options, activities, etc. which means you'll save with your in-country spending more than if you were volunteering in a country with higher in-country costs.
Here's more information on the difference between our programs.
Worried About The Cost?
We have lots of ways volunteers can help fundraise to pay for part (or all!) of their program fees — each semester, we always have volunteers who have been able to fundraise part or all of their program fee.

We even offer some discounts if you're worried about cost (we are talking savings like a few hundred dollars off of your program fee). If you want to volunteer with a friend, you guys may be eligible for our Refer-A-Friend discount.
ILP also has a payment plan, so don't feel like you need to pay it all the minute you apply. We are here to help you make this happen.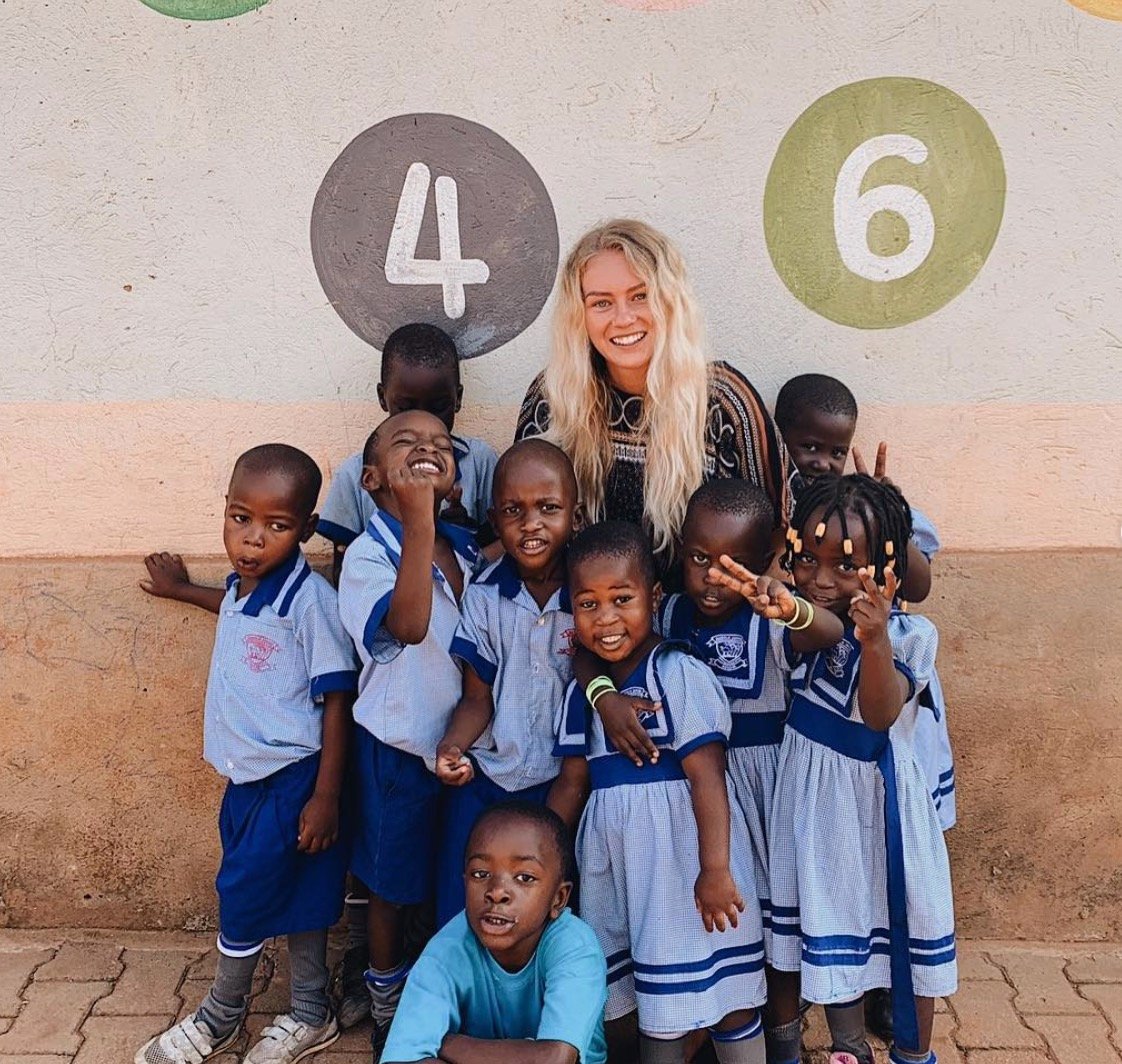 What's A Typical Day Volunteering Like?
This program isn't one where you have everything planned out. We set you up with the teaching schedule, but the rest of your time is yours to spend how you want. You'll be volunteering no more than 20 hours a week (and will always have weekends off). That means you have lots and lots of free time to explore your city during the week and can take weekend trips to nearby cities if you want. Depending on your school, you might teach in the morning and afternoon, or may teach in the evening around dinner time. It just depends.
So a day in Thailand may mean waking up, having breakfast at the school cafeteria, and planning your lessons under a shady palm tree or at a cutie cafe in town. You'll eat lunch at the cafeteria with your students then teach for 3-4 hours — you'll be teaching lessons you planned and will need to wrangle a classroom of young kids who are trying to learn in a second language. It takes some practice but can be an exceptionally rewarding experience.
When you're not teaching, that time is all yours! That means heading out and exploring a new country, with a new culture, and a new language ... volunteers who are willing to figure it out, be adventurous, and are eager to explore are the best fit for this program. You can run down the fruit stand for a smoothie, hike to a pagoda, hang out at the beach, climb up some palms for fresh coconuts, play soccer with the neighborhood kids, go to a WWII museum, or wander around your city's Old Town. You'll find hidden gems all over the place.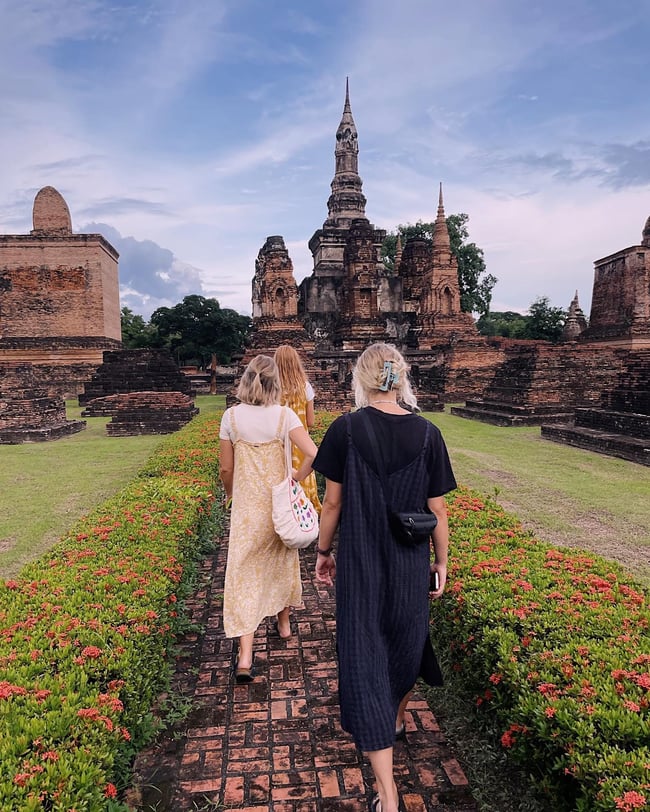 How Do Vacations Work?
We know that living abroad means you'll also want to travel abroad right? Here's how volunteering and vacationing works with ILP, but in a nutshell, volunteers always get weekends off and then also have about two weeks of vacation time during your semester to explore cities that are farther away or even different countries!
Usually these vacation days are spread out during your semester, broken up in a long weekend or two, and a longer vacation. Combined with every weekend off and vacation time, you can see quite a lot during your semester.
You will be planning your own vacations, which means booking your own flights, figuring out the things to do in each city you visit, navigating a new bus system in Panama, and other adventures.
Will I Be Alone?
Nope! A huge part of our mission is that you have support and a group to experience all the aspects of traveling abroad with — you're not just dropped off in a foreign country and forgotten about. Every volunteer is part of their ILP Group (maybe 5 teachers, maybe 25 teachers) and a Head Teacher or two. Your group is all living, teaching, and traveling together so get ready for a very group-centric experience.
Your Head Teacher is someone who has volunteered with ILP before and can help you figure out life in a foreign country and help in the classroom.

Because you're volunteering and most often living with and teaching with people in your ILP group, you're instantly put in contact with a group of friends. So many ILP volunteers end up being best friends with the people in their group and stay in touch years later.

How Do I Apply?
You can start your application here. When you apply, you'll be put in touch with your own ILP representative who can walk you through the entire process and answer any of your questions.
Am I A Good Fit For This Program?
If you're looking to help out in the community and travel, come apply! We're looking for volunteers who are interested in a program that provides some structure of living abroad, but willing to figure out how to make the most of their experience.
Every volunteer will also agree to a Code of Conduct and will be required to follow a set of rules for your safety.
We also want volunteers who are looking to make a positive impact on the community they serve. If you're looking for a semester of drinking and partying, this isn't the right program for you. Another thing to know? This isn't a solo program — you'll be spending most of your time with a group of fellow volunteers.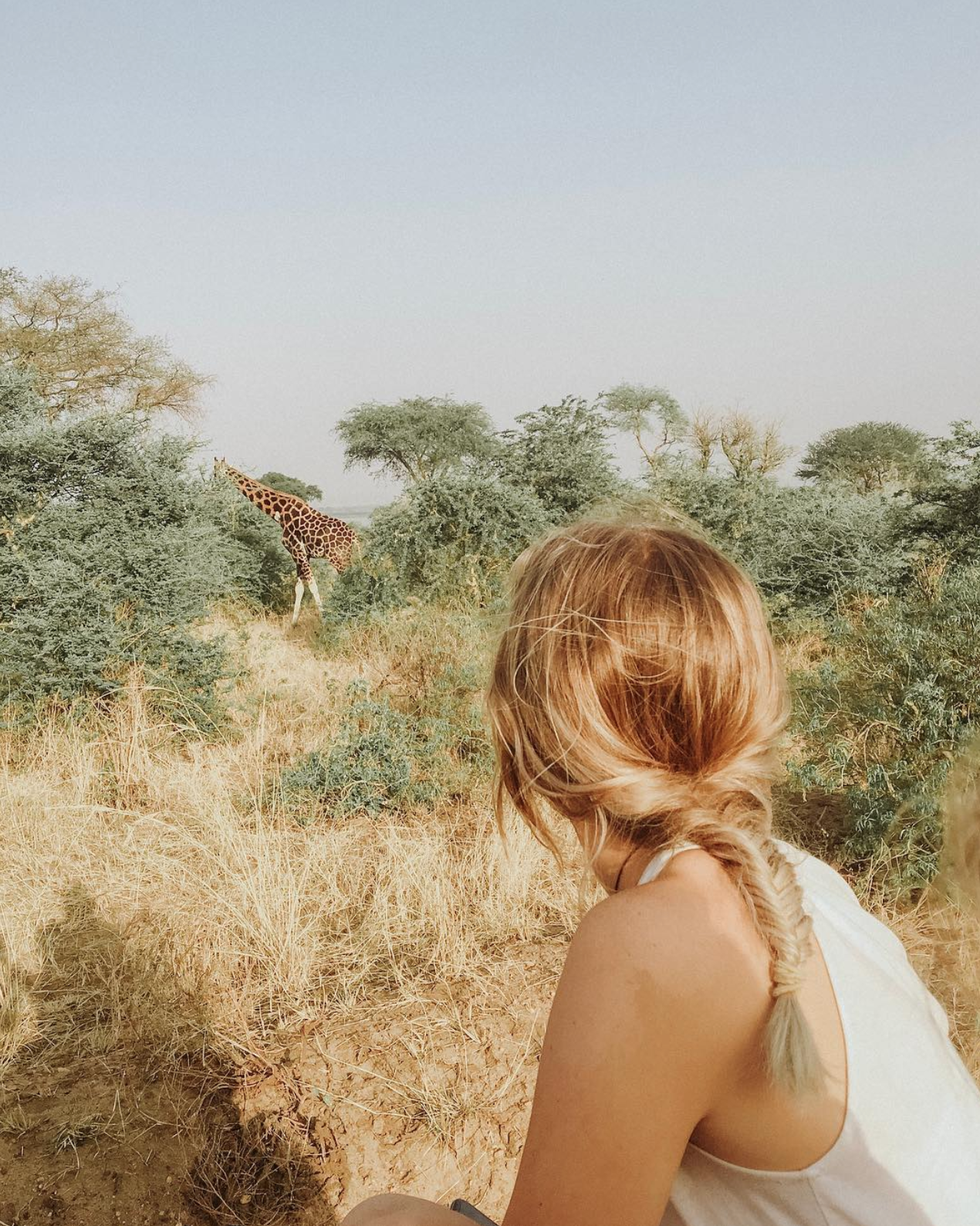 Do I Need Any Experience?
Nope, not even a little bit. That's one of the biggest draws of our program — ILP has a unique teaching method so it's new to everyone. You don't need any experience teaching to be a good ILP teacher, seriously.
If you talk to our alumni, they'll let you know that teaching was probably the hardest part about their semester, but also their favorite.
Teaching kids is difficult, but very rewarding — plan on days where you can't imagine making it through the end of class and other days where you can't imagine saying goodbye to these cute kids. We've got more info on teaching with ILP right here if you want to get a little more info about what it's actually like.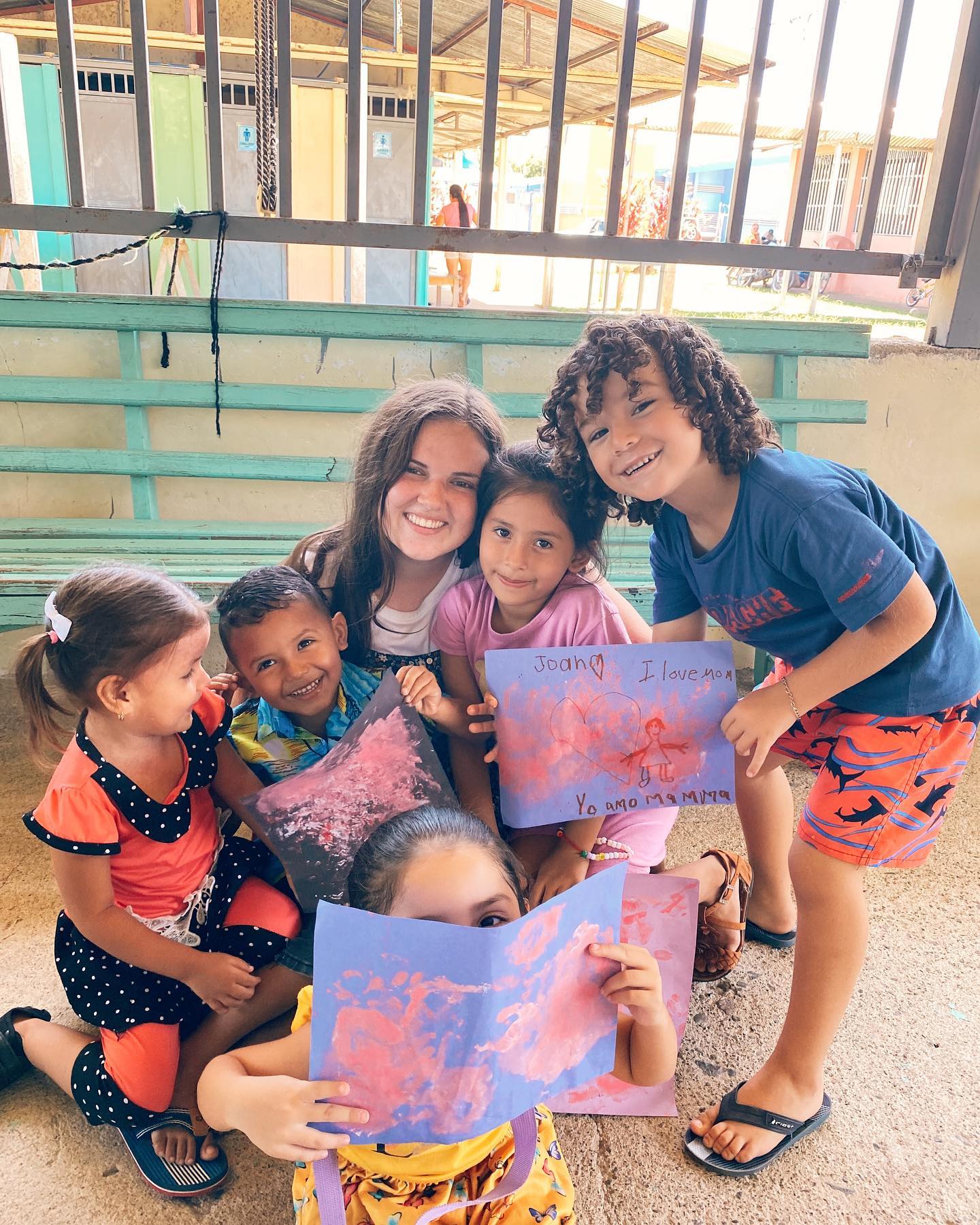 Ready to start your application?
Even if you're not totally sure, we recommend just applying to make sure you get a spot in your preferred country destination — some spots fill up fast. You can get in touch with an ILP rep who can answer all your questions before (and after) you apply, just click that button: