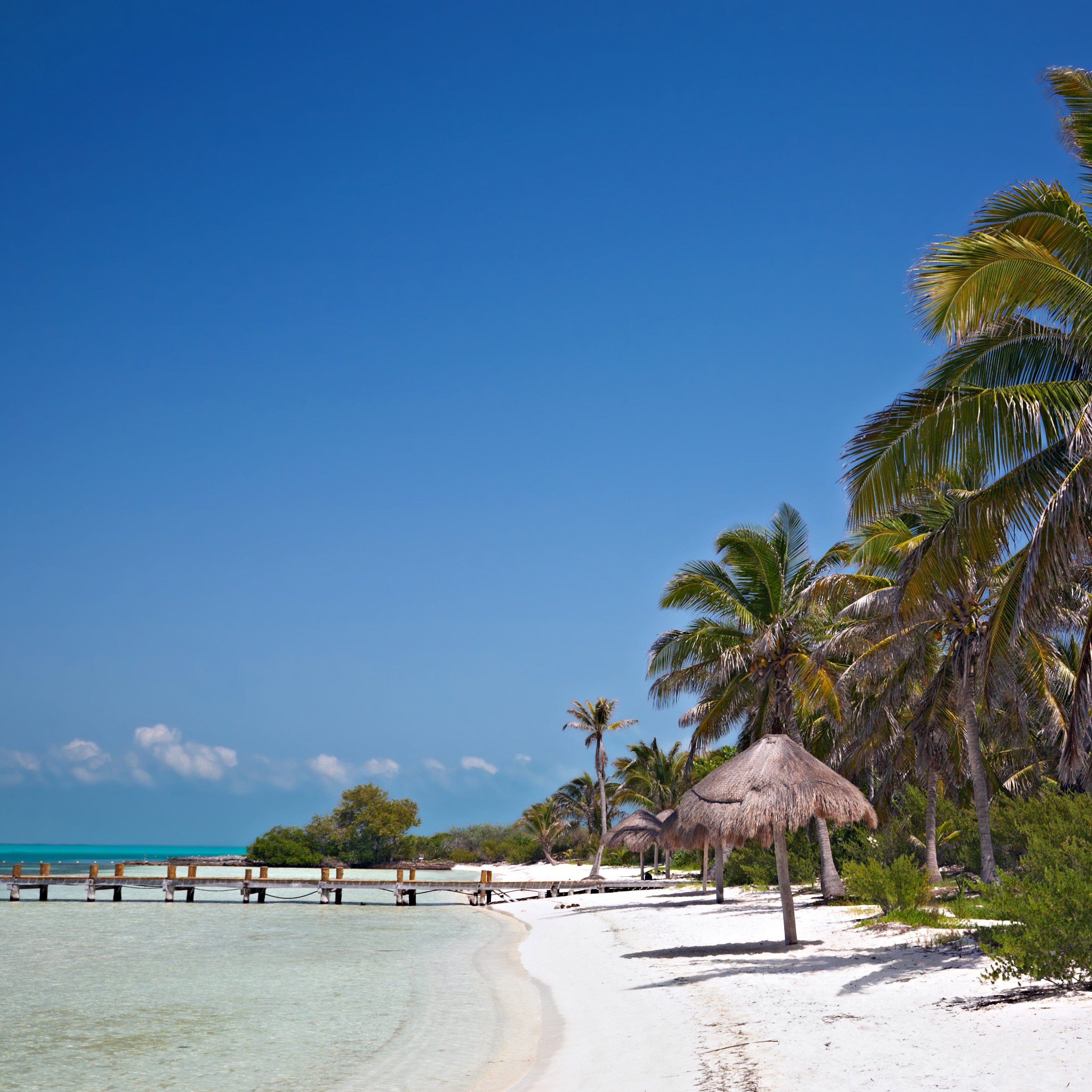 Most tourists head to Cancun for vacation, but we're big fans of the little islands just beyond the coastline.
We're not sure why you wouldn't want to lay in the sand and swim around this island's turquoise waters — Isla Contoy is one of our favorites and is seriously dreamy.


---
Looking for those hidden gem spots the tourists miss?
See our Mexico Destination Guide
---

We talked to our volunteers who vacationed in both Cancun and nearby islands (like Mujeres) and they all said they wished they had planned their vacation out to spend way more time in the islands instead of Cancun. It's that good. Here's all you'll need to know about visiting Isla Contoy.
All About Isla Contoy
Isla Contoy is a small island in Mexico (and we mean small). It sits right on the imaginary line that separates the Caribbean from the Gulf of Mexico, just outside of Cancun. The island is only 5.3 miles in length and 1.22 square miles (pretty itty bitty, but packed!).
Only a certain number of visitors are allowed per day (about 200 or 350 during the busy season), which adds to the deserted feel of the island. This is the perfect island if you want to escape the crowds that come running for Mexico's world famous vacation spots.
Isla Contoy is declared a National Park and is a safe nesting ground for 4 different species of turtles (baby turtles...so cute!). Because the area has been so protected, it's a little piece of deserted paradise in its natural state with swinging palm trees, sandy beaches, and Caribbean blue waters. One of the biggest attractions is the vast variety of birds inhabiting the island.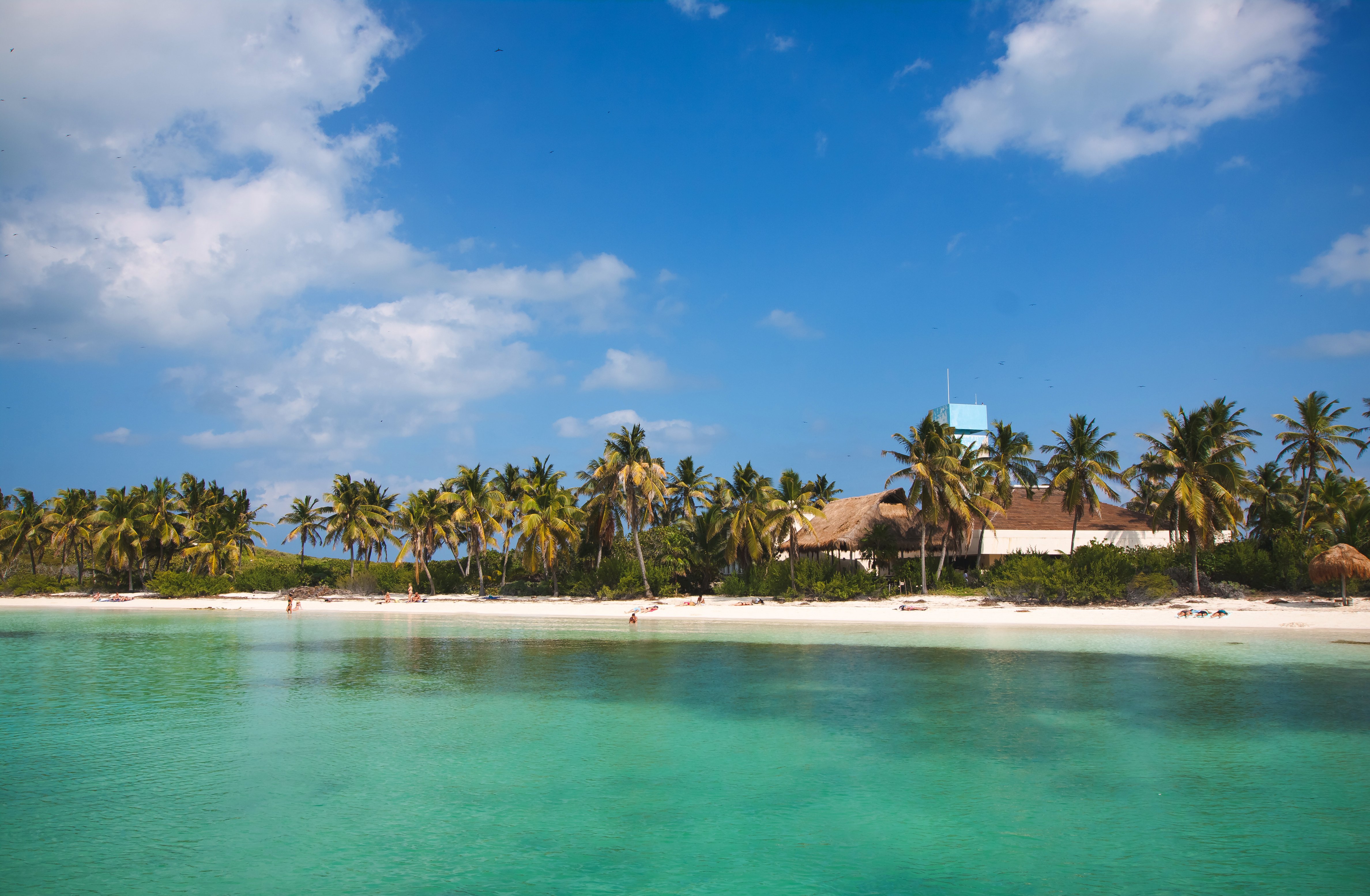 What To Do On The Island
If you've booked a tour out to the island (which we will talk about next), they likely have your itinerary already planned out. Whatever you do, make sure there's time to snorkel and enjoy the white sandy beach.
Spend your time laying out on the beach with your favorite book in one hand and a taco in the other. We definitely recommend long days on the beach where you just relax and let the hours roll by. With the views on Isla Contoy you can't go wrong.
We adore the view from the beach (who wouldn't love that turquoise water?) but don't forget to look up. Even though this island is small, it is home to over 152 species of tropical marine birds. If the beautiful animals of the island are what's drawing you to Contoy, you can take a boat out to go bird watching (a view you really can't see anywhere else.) This is found on the the nesting-lagoon site of Puerto Viejo ($10 USD) and you can book it once you've made it to the island.
Once you're done with your tan and some bird watching, hop in the water and meet some fishy friends — there are over 500 species that call this reef home. We also love that turtles and Manta Rays hang out here, making for a really rad snorkeling spot.
Are you a learner and museum lover? Even if you're not this is a must try for any one adventurous. If you dive deeper you will find the archeological underwater museum. You'll see all kinds of swimming creatures amongst super cool sculptures. If diving down is a little daunting, you can stay on shore and explore the museum the island offers as well.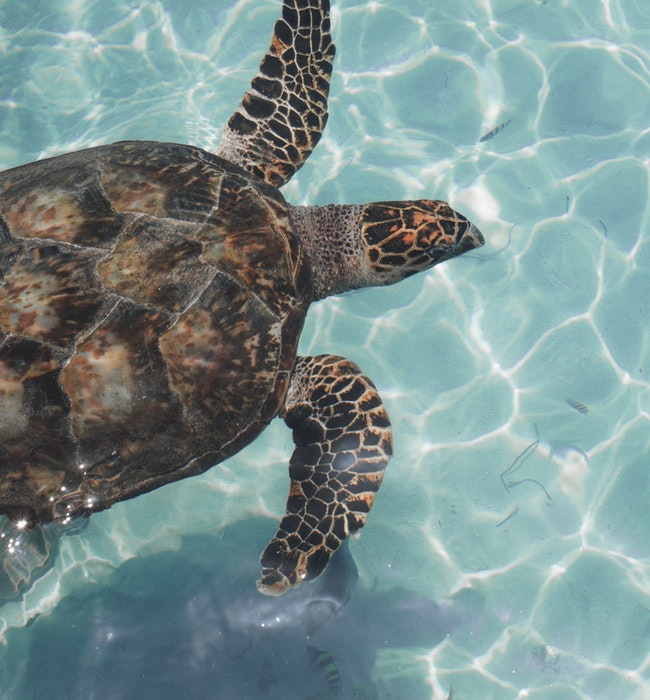 Where Should I Stay?
So much to do and so little time! Isla Contoy is full of fun things but we recommend it as a day trip! Volunteers told us that spending more than 1-2 days there there might be a little too much. Because it is a national reserve you wont be able to find as many options for places to stay and places to eat. All the highly rated places listed online were either on Cancun or Isla Mujeres.
With this in mind you'll want to choose where you want to stay and spend most of your trip. The boat ride to the island can take up some time and you'll want keep that as a factor when deciding where to book. If you are planning on staying in Cancun you can you can expect about a one to two hour boat ride and only 45 minutes if you choose Isla Mujeres.
Whether you decide to spend most of your time in Isla Mujeres, Isla Contoy, or Cancun your options for your stay include either a hotel, hostel, or an airbnb. My advice would be to select the least expensive option that's closest to a beach. That usually lands you at a hostel on either Isla Mujeres or Isla Contoy for as low as $8 a night!
How To Get There — Book A Tour
One of the best ways to come see the island is with a tour. To access the island you will need a permit. But don't worry, that's the beauty of booking a tour! Tour companies will arrange your permit to enter and also include things like transportation from your hotel, lunch, snorkel equipment, etc.
Book While You're In Cancun
It's pretty easy to find excursions from Cancun.
We want you to plan your trip right so budget out some money for the transportation to and from the island. Price ranges for a tour from Cancun can be from $72-$116 USD. And remember all the things that price includes.
Book Online
Another option is booking a tour through your friendly local Captain Tony. We've seen some good reviews online, so it's worth checking out. His $80 package includes permit, food, access to the island, and snorkeling. Most tours will begin in Cancun but Tony is flexible with options to dock in either Cancun or Isla Mujeres. This gives you the option to spend more time on Isla Mujeres if that's what you choose. You'll get a full days worth of adventure and beauty departing at 8:30 AM and back to Cancun/Isla Mujeres by 3 PM.
Another thing to know about Tony is the experience may be a little different than a typical tour because he only takes 12 people whereas others can get up to 30 people! The smaller group tours are always better in my opinion so that's a nice perk.
To contact him you would reach out by text or email when you get there. Follow this link to get his information.
How do I choose?
Both are really good options...it just matters that you see the Island! Below is a list of the pro's and con's of booking through Captain Tony vs. booking an official tour online. This will help you weigh out what fits you best!
Online Tour
Pros

Guaranteed to go to the island

You have a few different departure options from Cancun

Transport from your hotel
Cons
Less personalized experience
Could be more expensive
Captain Tony
Pros
Less people/more personalized
Less expensive
Departs from both Isla Mujeres and Cancun
Cons

Not available everyday

Bad weather may cause cancellation of the trip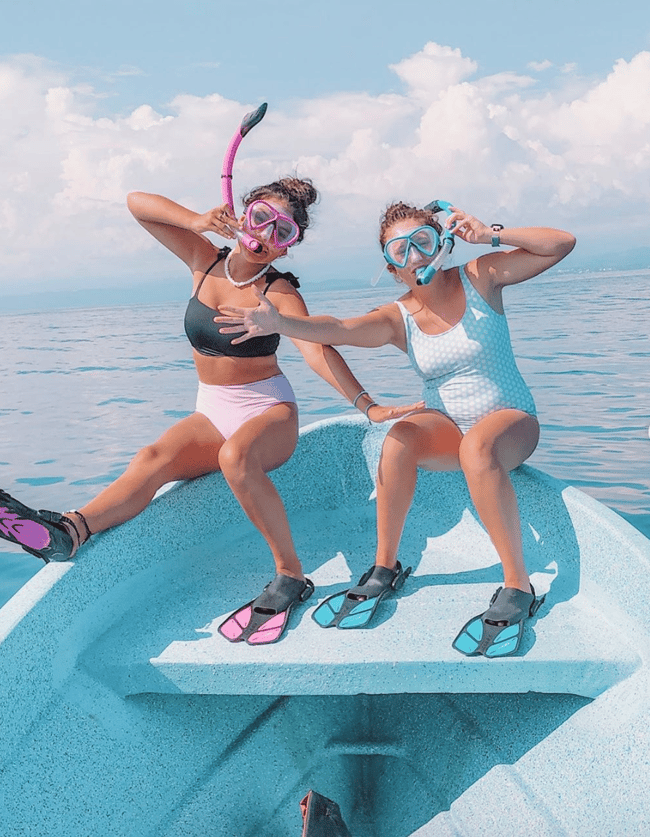 Getting The Most Out Of It
Your time in Mexico is precious (especially if you're volunteering with International Language Programs!) and you'll want to squeeze every drop of delicious juice out if as you can! When I went on my ILP trip to Mexico my group booked a flight to wonderful Cancun. We spent all but a few hours there. But after a few days we found it was more touristy than we were hoping for (after a semester with ILP you're not a typical tourist anymore and you're looking for more adventure). We took a boat out to see the islands and were wishing we had allotted more time and money to what they had to offer.
Both Isla Mujeres and Isla Contoy were unanimously voted the best part of our trip. Don't get me wrong, Cancun is amazing and I'm sure you will have a blast wherever you go. But there is something special and hidden about these islands. They are unique and contain more of the cultural aspect that a lot of our volunteers are looking for.