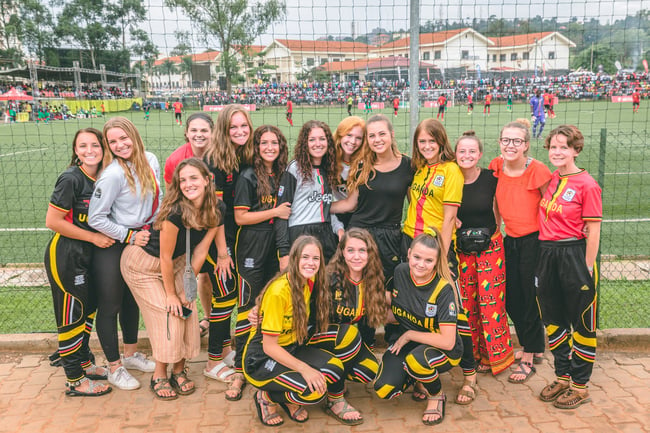 Spending time in Uganda and looking for a fun activity that will help you get immersed in local culture and traditions? Try out a Ugandan soccer game!
But first, let's get something straight. In Uganda, they don't call it "soccer". It's FOOTBALL!!! But we'll refer to it as "soccer" in this post so you don't get it confused with American football. If you're lucky enough to spend a semester living in Uganda as a volunteer through International Language Programs (which is such a unique, wonderful, and challenging experience), then going to one of these games is a must! And we've got all the details you'll need to make it happen.


---
Have you wanted to spend time in Africa as a volunteer? Now is your chance!
Learn All About Volunteering In Uganda With ILP
---
There is pretty much no information about these soccer games online, so we're passing along all of these tips straight from @dinosquadking who volunteered with us in Uganda during Fall 2019. His group of volunteers went to watch the national soccer games pretty frequently—about 4-5 games throughout their semester. They loved the experience, and by just the second game, the team and fans were so pumped to see them showing up at the games! Going to a soccer game in Uganda is such a fun way to experience and participate in the culture and traditions of the locals.
Where Is The Stadium
There are two stadiums that the national team, the Uganda Cranes, plays at just depending on who they are playing against. The smaller, multipurpose stadium is inside Kampala, while the larger stadium, called Mandela National Stadium, is just outside the city.
The Fall 2019 ILP volunteer group got to attend games at both stadiums! The small stadium is just a short distance and quick taxi ride from where our volunteers live on the outskirts of Kampala during their semester. Since the larger one is located on the opposite side of Kampala, it takes about 1 hour by taxi to get to the stadium. Going home after a game will likely take closer to 2.5 hours, due to postgame traffic. Here's everything you need to know about local public transportation and taxis in Uganda!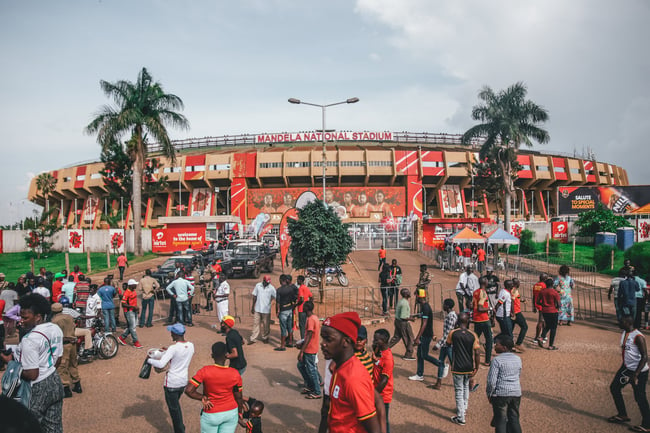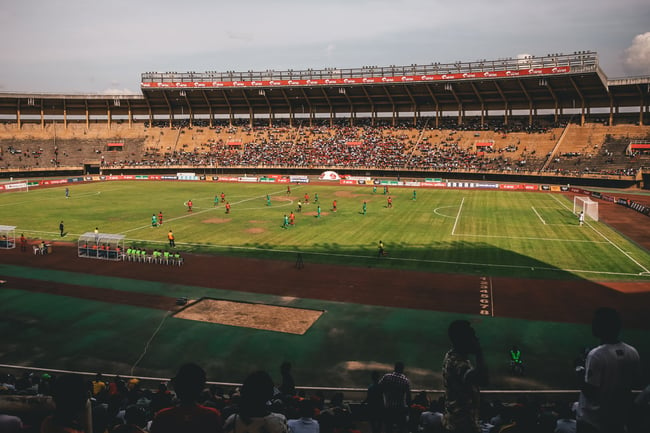 Ticket Details
When attending the game at the smaller stadium, the Fall 2019 ILP volunteer group just showed up about 45 minutes before the game started and paid for their tickets at the gate. For safety reasons, we require that all ILP groups sit in the VIP section, and those tickets are $6-8. The VIP section is a lot calmer, so spectators can just sit back and enjoy the game. VIP attendees also get to meet the team after the game! So overall, the Fall 2019 group said that paying for the VIP tickets gave them a much better experience at the game anyways.
When attending the game at the Mandela National Stadium, the Fall 2019 group found people selling tickets outside. There were a few thousand fans at this game, and @dinosquadking said it turned out to be his favorite soccer game he has ever attended in person! After the game, they walked around the stadium and found the team to congratulate them on the win. Such a fun experience!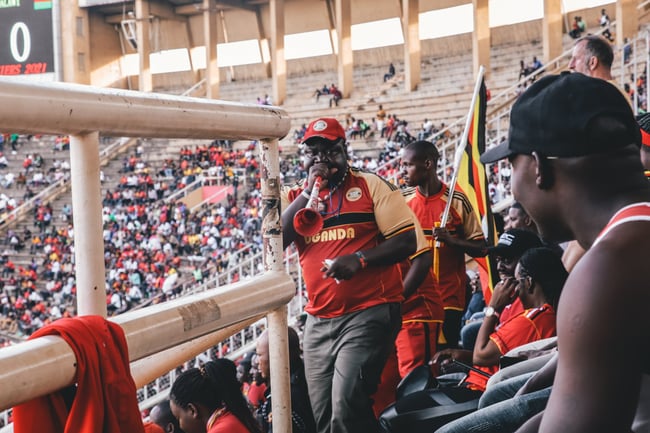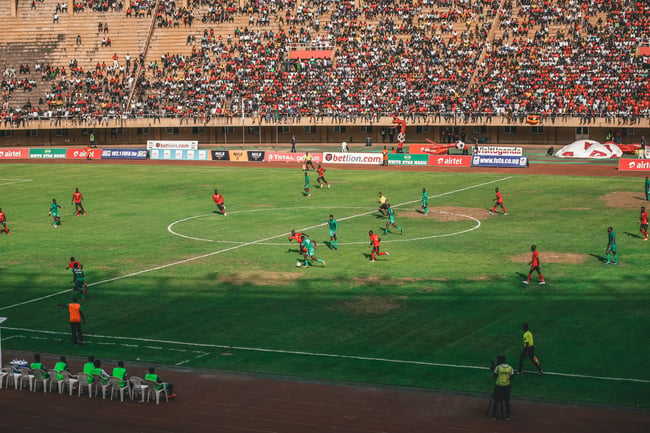 Safety Tips
VIP Seating
As already mentioned above, ILP volunteers are required to sit in the VIP section of the stadium, as advised by the local guards. Things can get pretty wild in the general seats during the game, as they do in many countries during major sporting events. These tickets are only a couple of dollars extra, and the additional benefits and added general safety are worth it!
Beware Of Theft
The most important thing we can say is to leave any and all valuable items at home! This includes phones, wallets, bags, and cameras. You don't need to bring anything other than money to the game, and all cash needs to be kept in your front pocket—not a bag or back pocket. To emphasize how important this is, just know that the Fall 2019 group had three phones and a wallet stolen within the 3 minutes it took to exit the taxi and walk to the stadium. Don't let that be you!
Do Wear The Team Colors
Not a safety tip, but you'll enjoy the game more if you're dressed up to support the team! This gets the team and fans pumped!! You'll already stand out as foreigners, so just doing something a little extra to show your support will be noticed and appreciated. As you can see below, the colors of the Uganda Cranes are black, yellow, and red!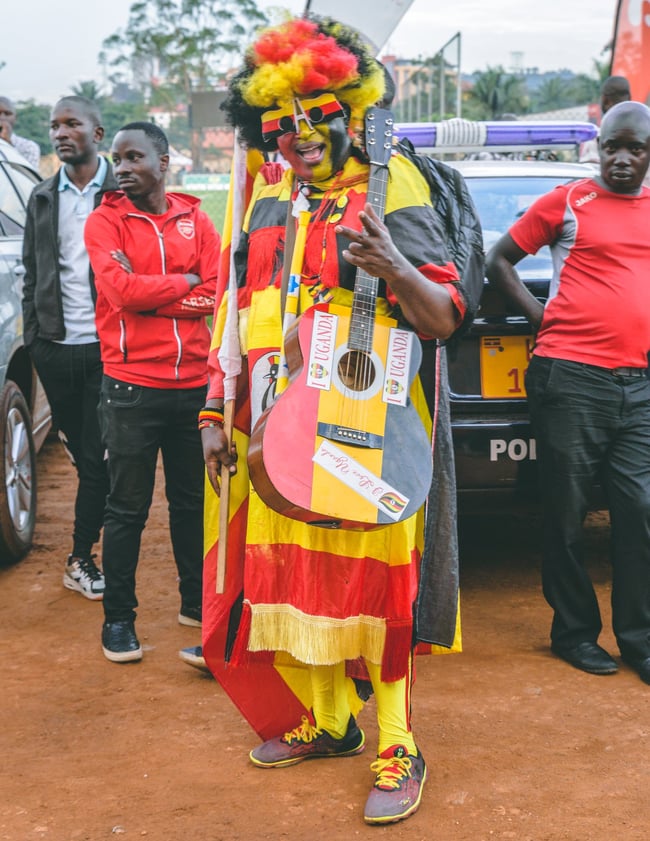 Wanting to spend a semester in Uganda but have a lot of questions?
We totally get it and also had tons of our own questions before volunteering abroad with ILP. Living in a different country for a semester and serving the locals is such an incredible experience. But, it definitely makes a difference if you're well informed ahead of time and have a good idea of what to expect. Click the button below to learn more about the things we get asked most.