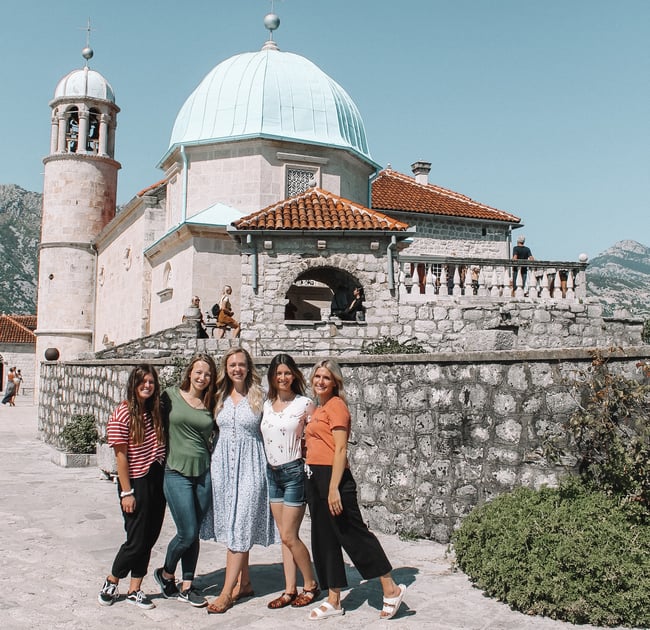 Southern Europe has a lot of gems, and this church is one of our favorites. If you have a weekend (or more) to spend exploring Montenegro, make sure you stop by the Bay of Kotor and include this church in your plans!
If you haven't heard about the stunning and unique country of Montenegro, then you're in for a real treat. And full disclosure, once you've seen pictures and learned about the ideal combo of mountain views + beachy coastlines, it's going to be at the top of your travel list! Want to do more than just visit Montenegro? How about spending a semester there as an English-teaching volunteer with ILP? Speaking from experience, I can highly recommend.


---
Want to know more about what a semester here would look like?
Read All About Volunteering in Montenegro

---

Of all the beautiful cities and spots in Montenegro, the Bay of Kotor is an absolute favorite. It's the perfect place to spend a weekend, with a charming old town, boat rides, fresh lavender gelato, yummy pizza, Turkish lantern shops, and so much more that will make every moment memorable!
Beyond the Old Town of Kotor are several other small coastal towns, including Perast. Just off the edges of Perast, on a tiny man-made island, is this stunning Roman Catholic church. Fondly called "Our Lady of the Rocks", it will be a highlight of your trip, especially once you know the legend surrounding its origin.
The Legends And Facts
Europe's history is full of myths, legends, and stories. And this one about the "Our Lady of the Rocks" does not disappoint. For hundreds of years, the livelihoods of Perast's people were tied to the sea, and Perast itself was once the center of Kotor's wealth and power. But, with regular pirates, storms, and conflict between neighboring countries, life on the sea was unpredictable and often fatal.
This is the world where our legends are set, and two different versions of the story are still told today. The first one goes like this. In July 1452, there were two brothers returning from a dangerous voyage, and one was severely injured. As they passed the little island of St. George on their way to Perast, they saw a small icon of the Virgin Mary and baby Jesus. They brought it home with them and were amazed when the injured brother's leg was completely healed by the next morning!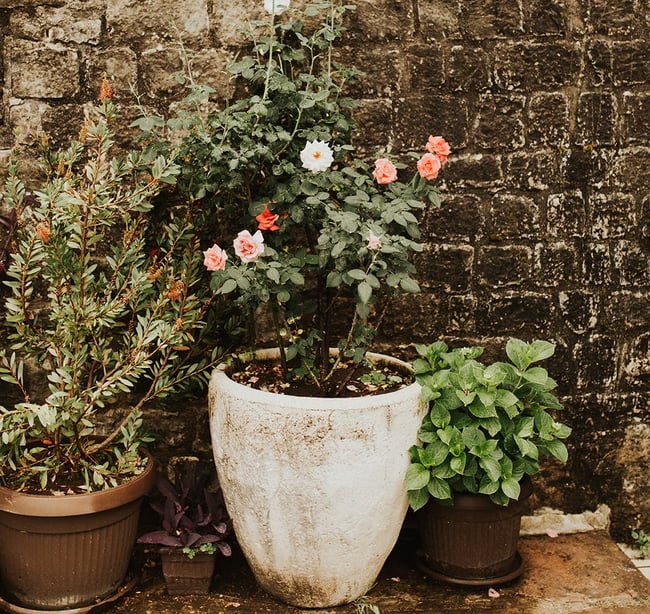 The second version says that the two brothers were fisherman who found the icon on a small pile of rocks in the water. They took it home, but when they awoke, the icon had disappeared. Out on their boat that day, they found the icon on the same pile of rocks. They took it home again, but the next day, the same thing happened.
In both stories, the brothers vowed to build a church on the rocks where they had found the precious, sacred icon. In order to build up the island that at the time was only a small pile, they sunk old ships around it and dropped boatloads of rocks on top. It even became a tradition for any sailor leaving Perast to drop stones in this spot as a prayer that he would be protected by the Virgin Mary. It took over 30 years, but eventually the beautiful church was completed.
Sadly, it was later plundered and destroyed by pirates who came and enslaved many of Perast's people. But a few years later, the church was rebuilt by the Venetians. It was completed in 1630, and is the same church that still stands today.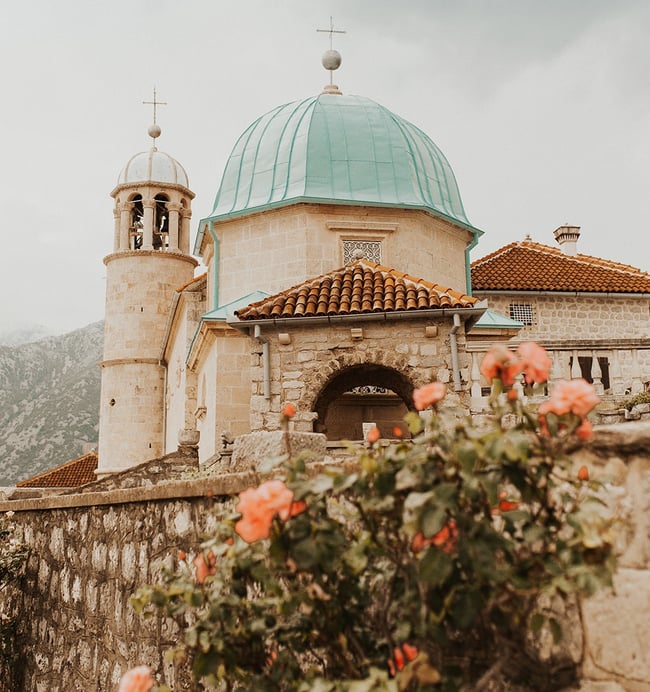 What You'll Find
The Chapel
When you first enter the church, you'll step right into a beautiful and small chapel. All of the interior decorations are very ornate, so you'll have to spend several minutes in here just noticing all of the little details.
Make sure you look up to see the 68 frescoes covering the upper walls and ceiling! These colorful depictions were painted by a local artist Tripo Kokolja, who died in the early 1700s.
At the front of the chapel is a large, marble altarpiece. Sculpted by Antonio Capellano from Genoa, it has been in the church since 1796. However, the painting at the center of the altar is much older and was created by Lovro Marinov Dobricevic in 1452.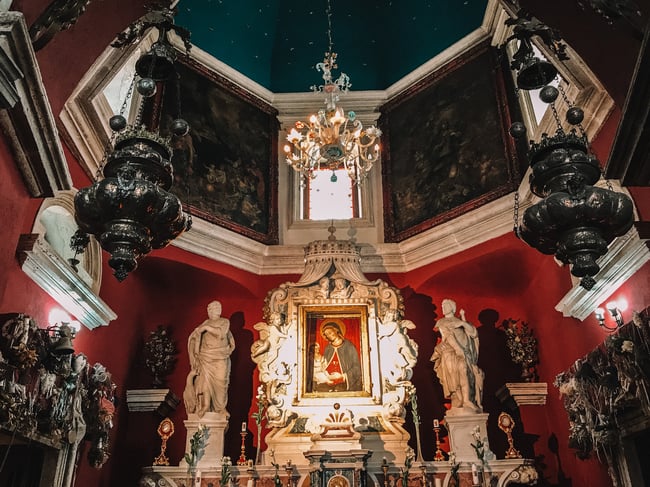 Artifacts
After passing through the chapel, you will walk through a series of rooms. If you're with a guided tour (which happens the most during the summer months), you'll get to hear interesting facts about the artifacts and objects lining the walls and arranged in corners.
If you get to be your own guide, just know that everything is from Perast and the surrounding area. You'll see dishes, weapons, figurines, traditional dresses, paintings of ships, and a lot more—all things that have been very important in the lives of Perast's inhabitants for hundreds of years.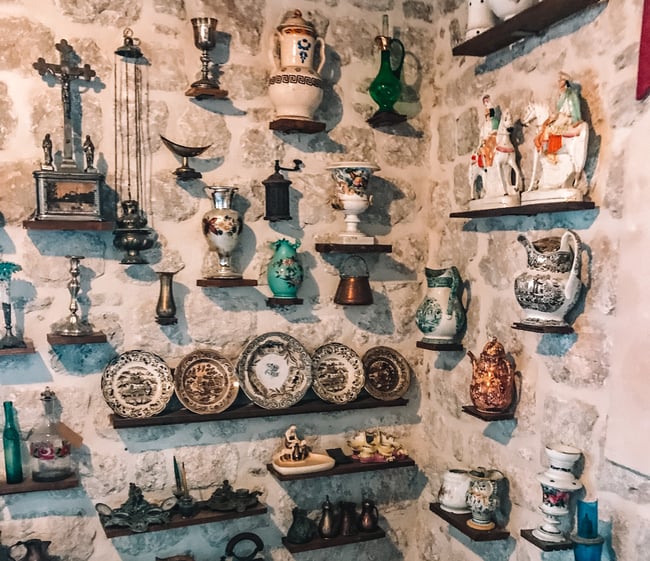 A Tapestry
Of all the artifacts you'll see inside the museum, this tapestry is easily the most famous. It was woven by a local woman, Jacinta, from Perast while she waited 25 years for her husband to return from a long journey. After creating this tapestry, she became blind. What makes this piece of art so special is that she used not only silver and golden threads, but also some of her own hair to create it. The intricate details are amazing, and you'll see that the years have hardly aged any of its original beauty.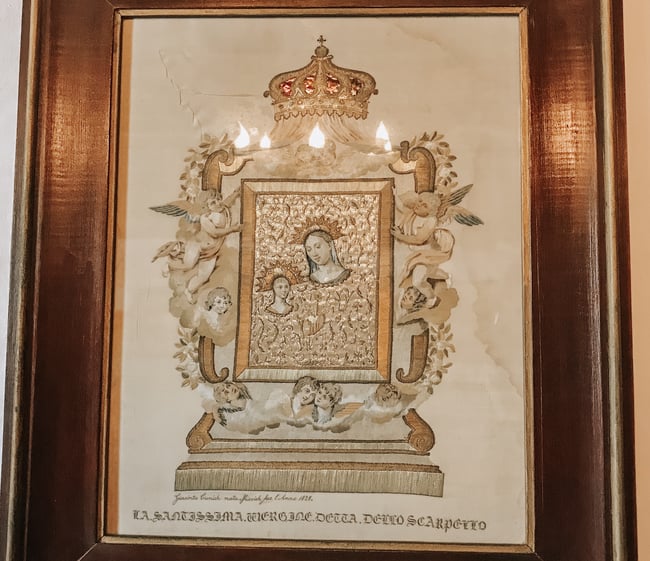 How To Get Here
Getting to Perast itself will honestly be the most challenging part of this venture, as the local transportation is a bit unpredictable and hard to figure out. Follow the instructions in this post to get to Perast from Kotor. And if you still can't figure it out, just grab a taxi.
To get to this island from Perast, just make eye contact with any of the boat owners hanging out along the short stone wall on the edge of the water. They'll take you in their little red boats to the island, which only takes about 5 minutes each way. The round-trip ticket usually costs 5 euros, but prices aren't really posted so they'll probably ask for more at first. You'll arrange a time for them to meet you back where they dropped you off. Don't worry, they'll be there! And 30-45 minutes at the church is really all the time you'll need.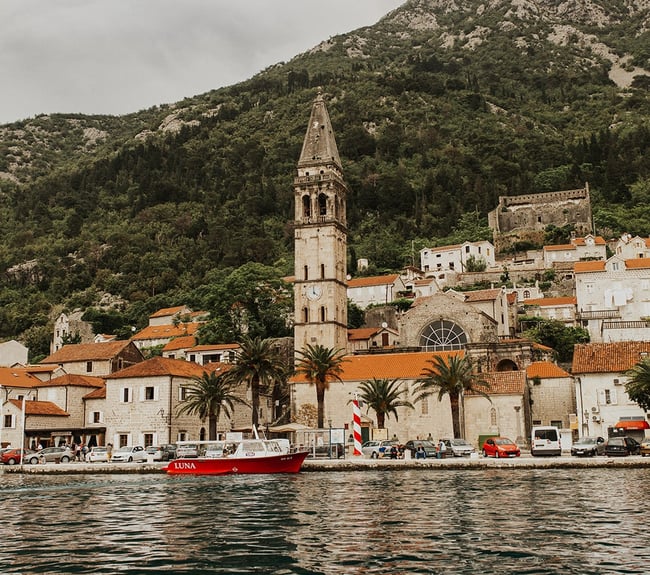 +Additional Info
Entrance Fee
Admission is about 2 euros (although that can go up and down depending on the season) and includes a guided tour through the church and museum. However, during the low season, they don't usually offer guides so you'll probably get to walk through the church and museum just with your group.
Dress Code
You are required to wear at least a shirt and shorts to step foot on the island. No swimming suits allowed since this is a church.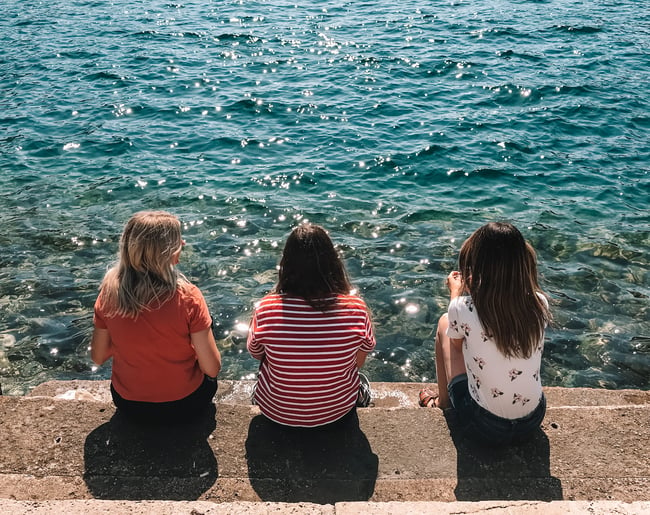 Interested in spending a semester abroad but just not sure how to do it?
ILP is a program with 30+ years of experience sending volunteers to other countries around the world for a semester at a time. While abroad, these volunteers either get to spend 20 hours a week teaching English to children, or serving in orphanages (depending on which program and country they select). During their free time (which includes every weekend and several other vacation days) our volunteers get to travel and explore cities and even other countries around them. Sound too good to be true? It isn't!
Click the button below to learn more: