Headed to the Dominican Republic? We have a few favorite empanada stands around Puerto Plata. you can't miss.
There are a lot of hidden gems around the DR that you're sure to find, but don't forget about the food in this country. Sometimes the beaches, waterfalls, jungle adventures, and the service you're doing here as an ILP volunteer get all the attention ... but the food will likely also be a favorite part of your semester abroad in the Caribbean.


---
Interested in living life in the Caribbean?
We have info about volunteering in the Dominican Republic here
---

While there's a whole list of foods you have to try while in the Dominican Republic, we're focused on just one thing in this post — hot, crunchy, and delicious empanadas. Here are the go to places our ILP volunteers recommend!
Our Favorite Stands
There are a few to choose from in the suburb (and nearby neighborhoods) of Puerto Plata ... which probably means trying them all out to decide which one is officially your favorite.
We're adding as much detail as we can to these locations to help you find them (some places pop up with their restaurant info on Google, while others are more of a local secret). We've gotten tehse recommendations straight from ILP alumni but most of the time these stands don't have directions, just a vague description. We're working on boosting this post to be as informative as possible so if you don't see one on our list, let the office know (just send an email to office@ilp.org). We'd also welcome more specific locations (GPS coordinates if you have 'em) so we can take out all of the guesswork.

This blog is all about being helpful for our volunteers, especially when it comes to insider tips.
Pizzata
Another favorite serving up empanadas (as well as a few other dishes). They have a couple of locations, but here's the info for one:
The Green Stand
This green stand is found at the end of the road (we have some direction help below) and is a fan favorite place for empanadas. They're about 30 pesos each and have flavors like chicken, ham and cheese, and egg.
Find it around here (again, this is a vague location around where it should be located to help you find it, but let us know if you have clearer directions to share!). Others have said it's by the Aki Pollo stand if that's also a helpful landmark.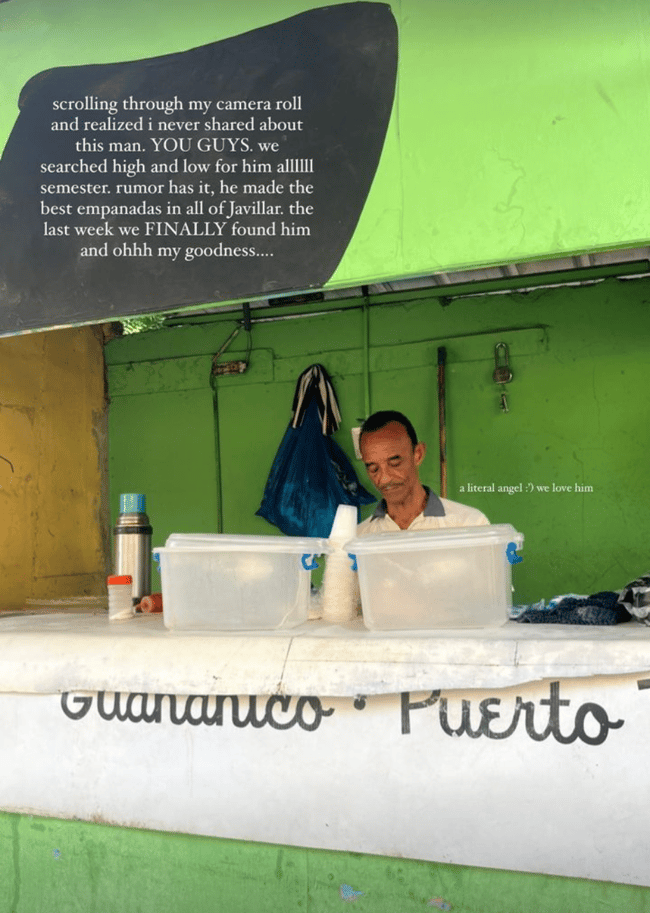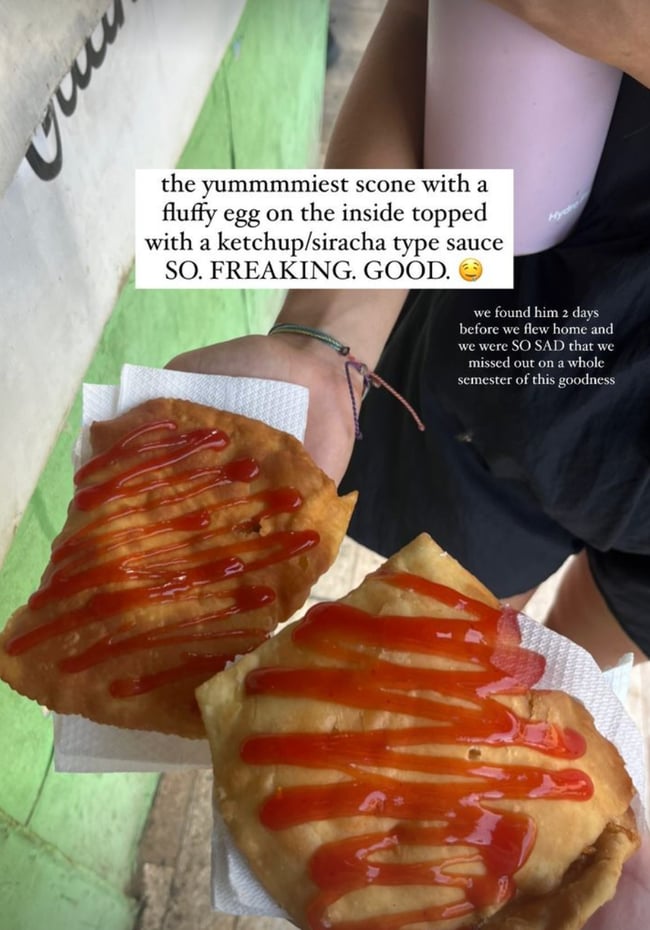 Amparo Delicatessen
Find this spot near Central Park (a favorite hang out space for ILP volunteers). You can order up other dishes here, but the empanadas are popular. They come in a handful of different flavors, like pizza, chicken and cheese, ham and cheese, meat and rice, and others.
The Yellow Stand
The empanadas are located in a tiny yellow stand — keep an eye out for it as you follow these walking directions. The stand is on the way to Costambar Beach. It will be on the right side of the road right before you turn right to go up the main road to the Costambar Gate.
Hours: The best time to go get the empanadas is 8:00 AM. There is a surge of people getting them as the kids come in to go to school, so getting there AFTER the kids start to come is key. He usually makes a batch for this first surge, then will sell out. If you wait until after that surge, he'll be making a second batch (just make sure you're there before 9:00 AM or 9:30 AM. Much later and there's a risk he'll run out of ingredients). This place is closed Sundays.

These empanadas are 25 pesos.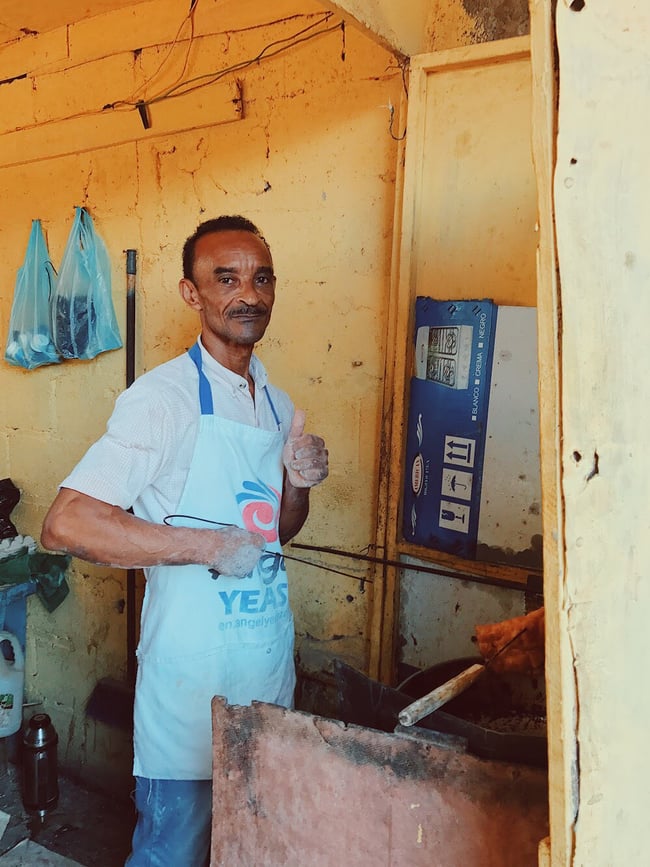 A Few Tips For You
How Much Do They Cost?
Each empanada ranges in price depending on where you go. We've outlined prices above when we have that info, but you can plan on paying between 10 - 50 pesos, which means this heavenly snack is almost always less than a dollar (with a couple of exceptions at more established eateries).
Bring This Secret Ingredient
These empanadas are delicious, but are even more tasty with a bit of Sriracha sauce or hot sauce! Groups were glad they brought a bottle from home to top their empanadas with (and other local snacks).
What Are The Flavors?
Again, you'll have to shop around to find your favorite flavors, but these stands are known to serve up fillings like egg, cheese, chicken, ham and cheese, vegetable, and pizza. Yum.
Some alumni say to order them without the sauce. Sometimes, empanadas are served with mayo and ketchup on top, but ILP volunteers typically prefer it without. Just order your empanada dry if you don't want the mayonnaise and ketchup.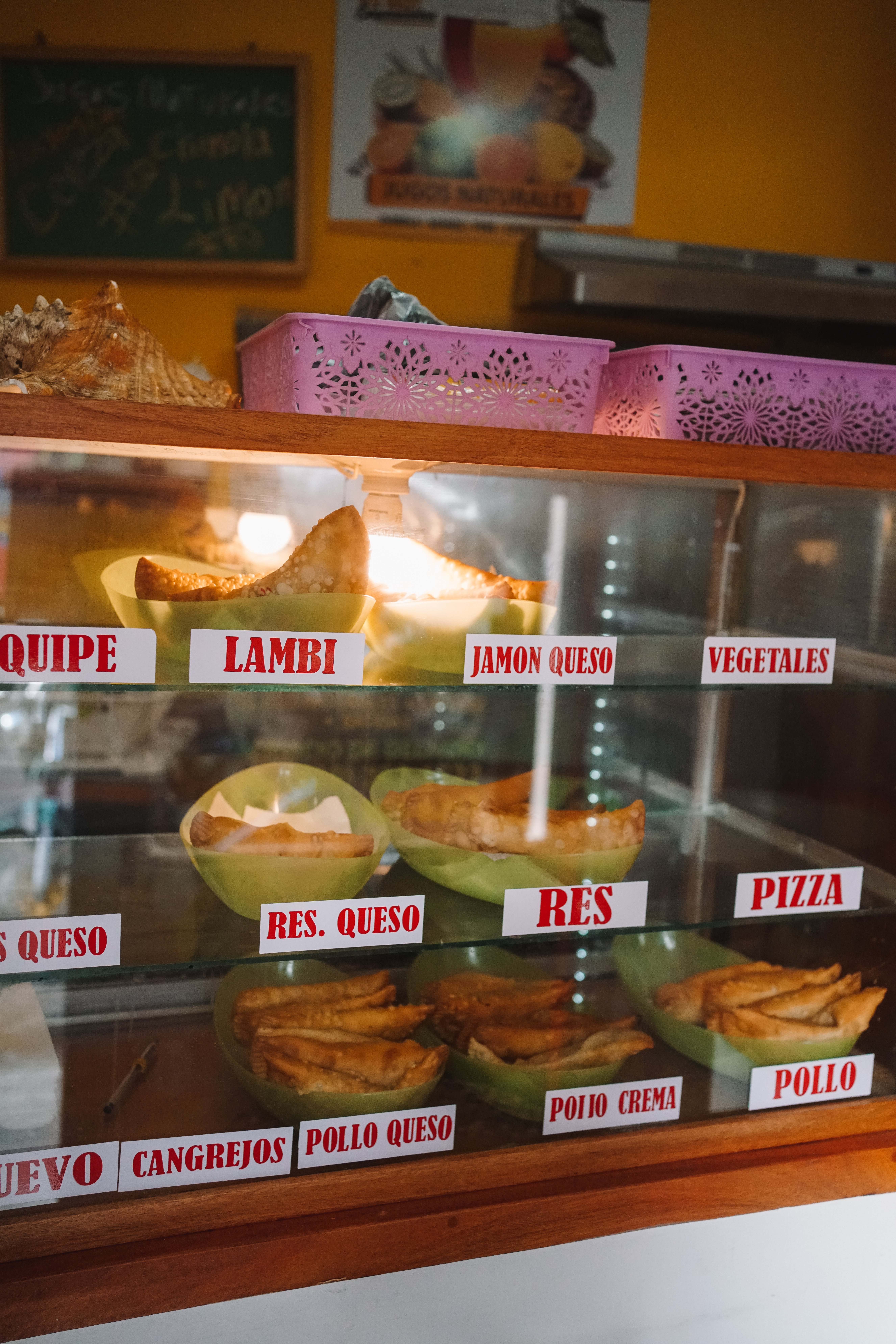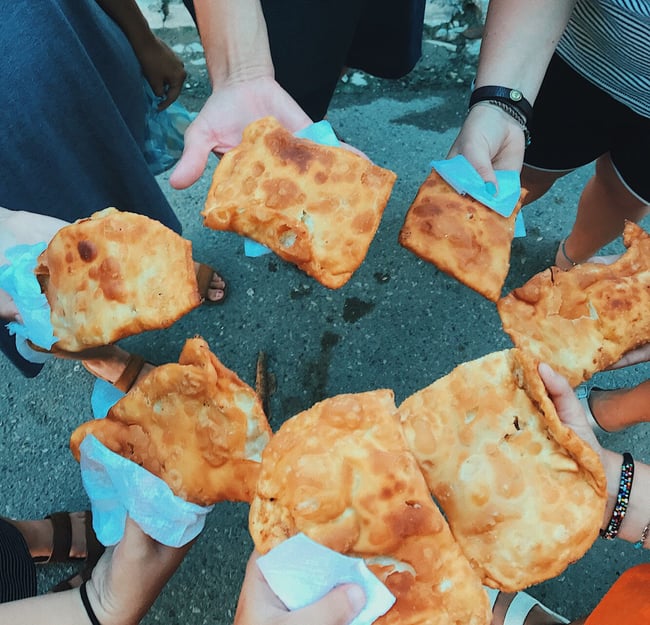 It's travel time!
Haven't started your application yet to volunteer abroad with us? It's a cinch (and the first steps to spending a whole semester teaching and traveling in the Caribbean ... or another country if some other than the Dominican Republic catches your eye!) Just click below to get started: