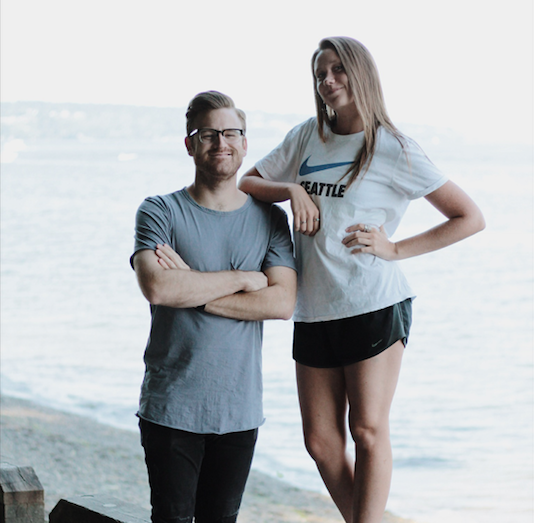 There are some major perks to traveling with a group — who knows? You might end up with a whole group of travel-buddies to keep exploring with long after your semester abroad is over.
We all know that people who love to travel are the best. Think about it - if you spend a semester volunteering in Europe or are planning on living in Thailand for a bit you are probably up for a few adventures which makes you pretty cool to hang out with.


---
Making friends while traveling the world is easy
Just start by filling out an application
---

Every volunteer goes to teach English or serve in an orphanage with an ILP group. Sometimes, that group is 30+ people, sometimes it's a small as four or five people. Even if you start your semester abroad as total strangers, you may come home with your new best friend — like Kenzie and Jerem!
So, How'd They Meet?
Way back in 2014, Jerem had been living in Ukraine with ILP and was working in the Orem, Utah office. He was convinced by his coworkers to take up a Head Teaching spot in China (PS: You do know that Head Teachers basically get to do ILP again for a stellar deal, right?) So, Jerem signed on up. One of his good friends he met while in Ukraine said she knew someone who was going to China, but wasn't sure what school she should put as her preference … Jerem suggested his group (because, why not?) and that's how Kenzie and Jerem met.
The two didn't really hit it off right at first — life in China is a bit crazy — but they all made mutual friends with their ILP group and ended up traveling together on all the vacations. Turns out, Jerem and Kenz both are pretty competitive and had some daily badminton matches. The two then started a dinner group and hung out at the same restaurant pretty much every day (seriously, you can eat pulled noodles every day and not get tired of 'em) and ended up being fast friends on their vacation to Juizhaigou.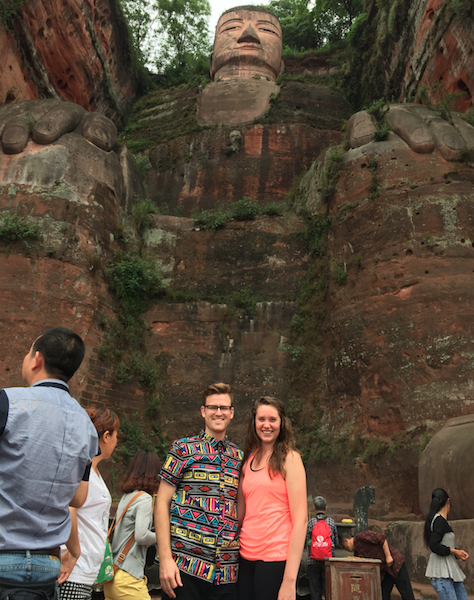 Where Have These Guys Traveled Since?
China was a few years ago, but these two ILP friends have done more than just keep in touch. Since China, Jerem and McKenzie usually FaceTime every day and text constantly, as best friends do. Kenzie's made the trip to Arizona (where Jerem lives) to visit around 10 times, and Jerem surprised Kenzie in her hometown of Seattle after Kenzie came home from an ILP semester in Poland … plus, they've done a trip to Six Flags.
They've also taken some rad international trips, visiting Thailand (where Kenzie was a Head Teacher) and Vietnam, a visit to Mexico, plus will be heading to Iceland this summer, and trips to Fiji in the future. So fun!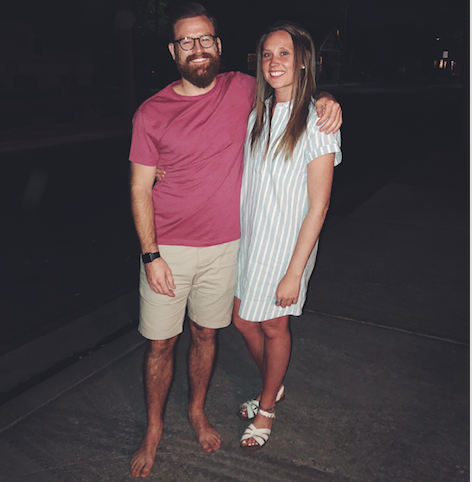 And What Was Your Fav Trip?
These two agree, but in Kenzie's words — "Most favorite trip we took together was probably to Thailand and Vietnam. It was a DREAM. We had been planning it ever since we got back from China and we finally made it happen. We ate the best food. Saw the greatest things. Met the cutest people. and laughed the whole 12 days. Best trip."
Let Us In On The Secret … Why Do You Guys Keep Traveling Together?
According to Jerem, "McKenzie is amazing travel buddy! She is just as adventurous as I am. I rarely have to talk her into doing anything... She is always down. She is super low-maintenance which makes for running around cities for hours on end or spending the night in train stations and airports no problem. We have so many travel plans in the future and I can't even wait until we execute them!"
McKenzie totally agrees: "We keep traveling together because Jer is the best. And we're besties. Inseparable really. Anyone who knows Jerem knows that he's "Tour Guide Jer" because he knows all things about traveling and planning and languages and can get you anywhere. So that's why we take him everywhere. He's a great pillow on plane and bus rides, provides lit music, and is down to eat 24/7...which is half the reason we go places. If you're not traveling with Jer you're not doing it right."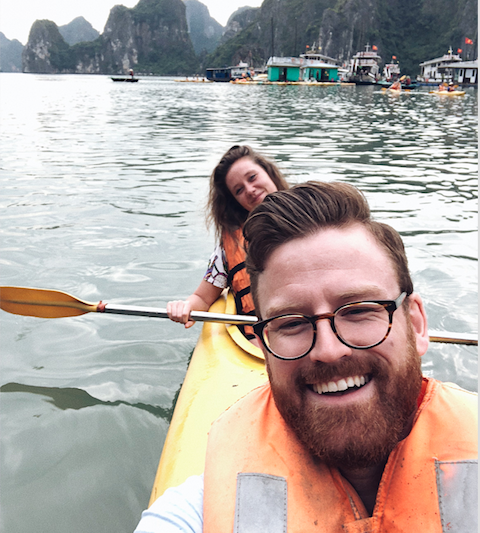 Come meet your own travel buddies!
So no guarantees that you'll head to your ILP semester abroad as strangers and come home with a best friend ... but it does happen more than you may think! Even years after ILP semester are over, people still stay in touch with their ILP group — going on road trips together, just heading to lunch or even getting together for reunions. I've done some solo travel, but there's just something about going abroad with friends that makes your trip so. Much. Fun.
Don't keep your future bestie waiting ... come fill out an application!