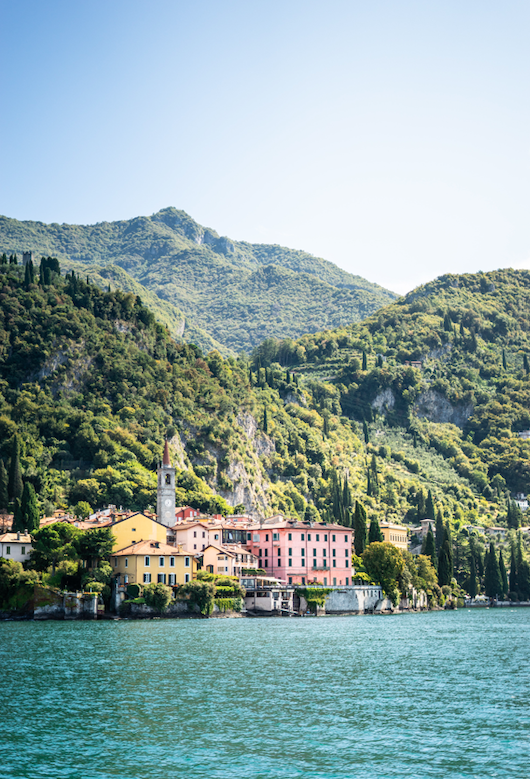 Come spend some time in Italy's glamorous lake country, tasting different gelato flavors and exploring prestigious villages complete with towering villas (home to movie stars).
If you want a taste of luxury, hop over to Lake Como, tucked away in Italy's picturesque lake district. It's long been famed as the most beautiful lake in Italy and is home to beautiful villas that frame the turquoise water all at the foot of the alps. Sounds pretty captivating, doesn't it? Lake Como is just a short ride from Milan, making it an easy addition to your dreamy Italian itinerary while you're touring Europe.

---
Get info on vacay spots, hidden gems, packing advice, and more
Don't miss a thing with Adventure Updates
---
This portion of Italy is an ideal addition to a quick trip to Milan before jumping off to experience the other cities on your bucket list. Lake Como is best suited for a day trip or short visit if you're like our ILP volunteers, which is why I've pulled the top villages to see, recommendations on what villas and museums to hit, and info about how to get around the lake to make your trip here a breeze.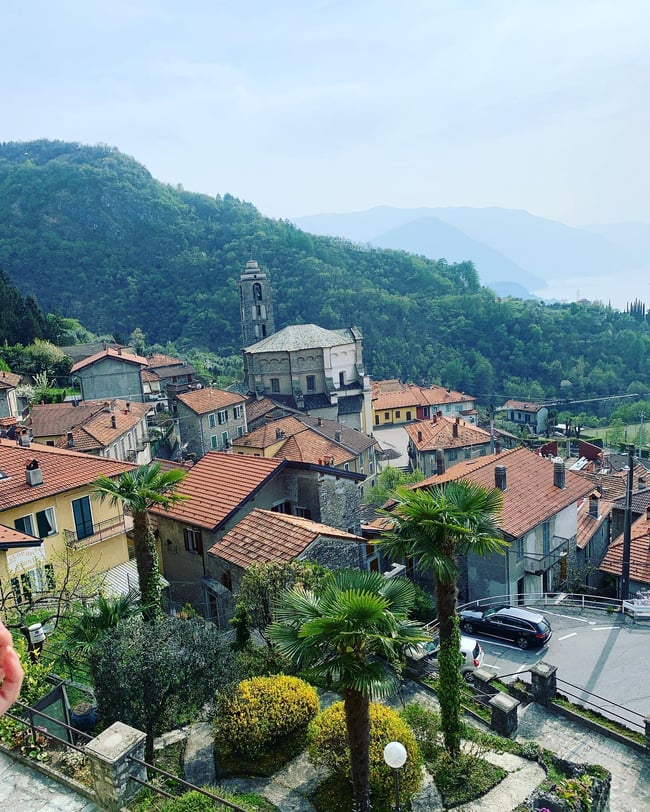 First, Get A Little Info
The rest of the info on this post will make way more sense if you can orient where things are. Lake Como is found up north, near the border of Switzerland. Found at the base of the towering alps, the lake is one of the deepest in all of Europe and is a curious "Y" shape, with well-known villages dotting the coastline. The city of Lake Como is closest to Milan but I'd recommend hopping over to see the most well-known villages that hug the lakeside — you can get that info below, as well as details on how to get around the lake using water taxis, ferries, or hydrofoils.
Lake Como is often touted as the most luxurious lakeside destination in Italy, with several villas that house movie stars like George Clooney, who has a lakeside property (just one member of the rich and famous who like to live or vacation here). Plan on exploring colorful promenades, sailing past terraced villas, wandering luxurious gardens, and soaking up some sun on the stoney beaches here.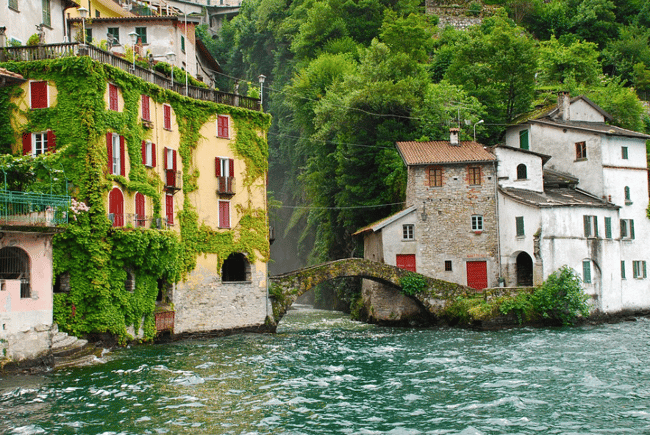 Top Villages To See
There are dozens of little villages that are found on the coastline of the lake. The biggest hub of the area of Como City, found at the base of one of the Y tips, but most tourists tend to visit the more popular villages found around the lake for a day or so. Here's a little teaser about which village has to offer, so you can pick the best for your itinerary:
Bellagio
If you only can pick one little village, most would suggest Bellagio. It's found at the intersection of the two arms of the lake, packed with picturesque alleyways, cobbled streets, rows of shopping, and some highlights like the Chiesa San Giacomo, a church built in the 11th century. Bellagio is also home to some beautiful beach clubs and restaurants right on the water. Don't miss walking along the Punta Spartivento where you can see the colorful city behind you and the snow-capped mountains on the other side of the lake. The waterfront views are also rather spectacular.
While you're in Bellagio, it's also popular to visit the small fisherman's village, Pescallo. You can take the tourist train to the village or make the 15-minute walk uphill. As a note, Bellagio does get crowded in the summer months but is rather quiet and sleepy in the off-seasons.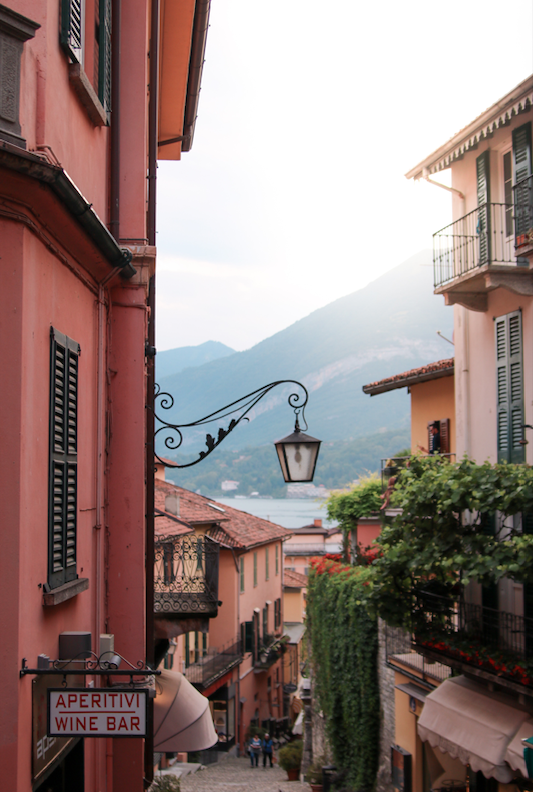 Varenna
Found just 20 minutes away from Bellagio, Varenna is a fun stop-over while you're in this part of the lake. Take note of the cobbled alleyways and old Church of San Giorgio, built in the 14th century. Try to time your walk along the Riva Grande at sunset or sunrise to see the yellow, orange, and pink colors of the buildings match the sun over the water. While still a popular escape, it's less crowded in the summer months than Bellagio which makes it a good addition if you want a bit of a break from the tourists in the high season.
Menaggio
The town center is really the jewel of Menaggio, an open plaza rimmed with shops, restaurants, and boutiques (and those pretty colored buildings you know about small Italian villages). The lake Promenade is also lovely, as is the suggestion to block out time exploring the medieval look of the upper Old Town. Expect to see the ruined remnants of the old castle which used to protect the city, and stone buildings covered in green ivy if you visit in the warmer months.
A Few Others
If you have more time in Lake Como or want to do a little more research on additional villages to see, there are a few more to recommend. The tourism board for Lake Como has a website with a "Town Guides" tab that has more info on these and others.
Tremezzo

Como

Lecco

Lenno

Cernobbio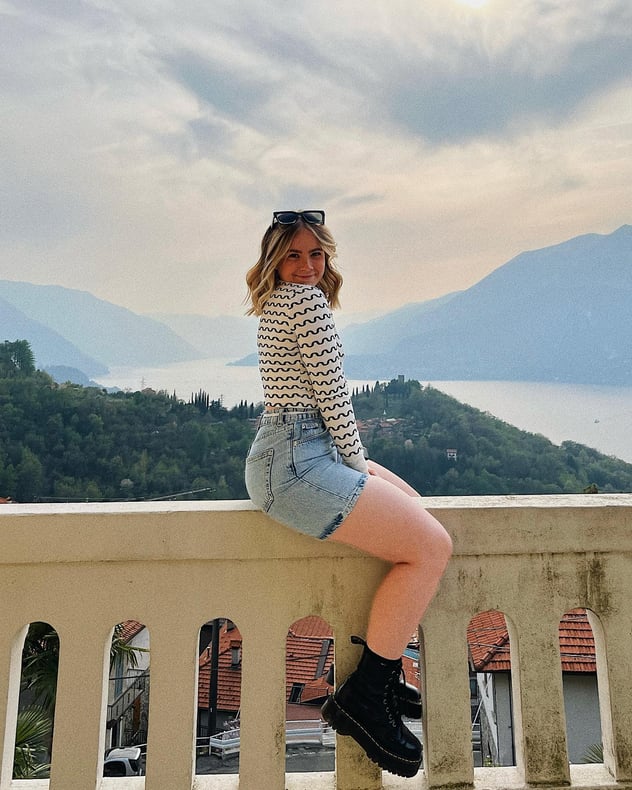 See These Villas + Museums + Castles
If you're into soaking in the high life of the area, you'll want to take a peek at some of the famed villas and museums around Lake Como. We've pulled out the most famous in the area along with the village they are located in (or closest to) so you can choose ones that are in villages you're planning on visiting. As a note, many of the villas with botanical gardens have grounds that are only open from March to November.
Villa Melzi — Bellagio
The privately-owned villa is home to some beyond stunning botanical gardens full of azaleas and stunning views of the lake. The gardens, museums, and small chapel on the grounds are open to the public (plus you're free to soak in the view of the villa while you tour the grounds).
Villa Monastero — Varenna
Famed botanical gardens and an impressive museum are waiting for you at the Villa Monastero. The museum houses centuries of decorations, furniture, and other historical pieces, in the garden, you can find a collection of rare botanicals in bloom.
Castello di Vezio — Varenna
Follow the pathway from the village center to admire the castle found on top of the green hills outside of Varenna. Castello di Vezio is an ancient medieval fortress overlooking the village, home to an exhibition featuring extinct sea creatures, like the Lariosaurus (which sparked legends of a monster similar to Loch Ness).
Villa Mylius Vigoni - Menaggio
Pair some fantastically large English gardens with views of the lake, and you'll have a pretty good idea of what to expect at this villa. The structure currently is home to the German-Italian Center for European Excellence, which has events year-round focused on keeping these two countries a part of the global and European discussion. You can get a tour of the structured grounds and villas from March to October( except in August). Tours are hosted on Tuesdays and Thursdays (more info here).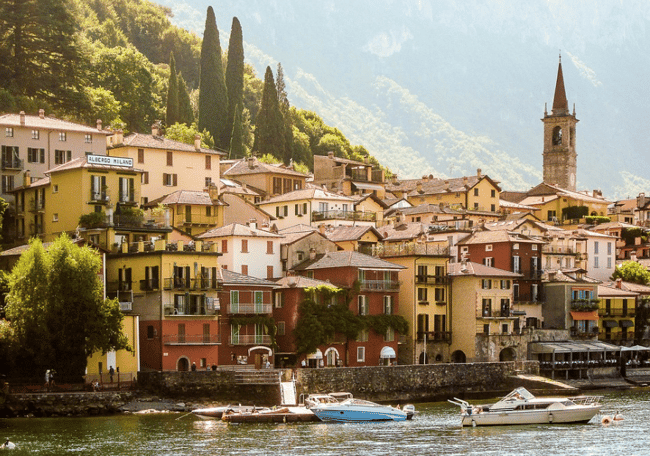 Best Beaches On Lake Como
If you're visiting in the summer months, the water is warm enough for a little bit of a swim. In other months, the beaches are just as lovely to walk along or take a boat tour by. The lake has a mix of private beaches which require fees and public beaches which are free. Some are sandy, while others are covered in small smooth stones (best to pack water shoes for these beaches).
Lido di Bellagio — Private Beach
Found in the popular village of Bellagio, this beach club has pools and beach access to the lake. Find lunch spots and free Wi-Fi here, as well as sunbeds perfect for a day of tanning. Get info on prices and hours during peak season, here.
Lido di Fagetto — Private Beach
Come early to snag a spot on this popular beach found in Faggeto Lario. You can rent out a lounge chair for the day and grab lunch before or after your swim, making it a top pick for those who can hang out here all day. Find prices and hours and other details here.
Griante Beach — Public Beach
Pack your water shoes for this stony beach and bring a little extra cash to rent chairs and an umbrella for the day. You can also rent a canoe if you'd rather explore the lake without diving right in.
San Giovanni — Public Beach
Found in the village of San Giovanni, the waters stay extra clear and blue at this pebbly beach. You can find a bit of a crowd here who flock to take a swim and buy an ice cream on a hot summer day.
Lido di Ossuccio — Public Beach
There's a big grassy lawn that runs right by the water, making it a popular place to have a swim and a picnic. It can get rather crowded, thanks to nearby attractions like the Church of Santa Maria Maddalena.
Careno Beach — Public Beach
Found near Nesso, you'll find a grassy lawn and a semi-sandy beach right by the water here. The small little village of Nesso has a walkway that takes you from the city to the beach.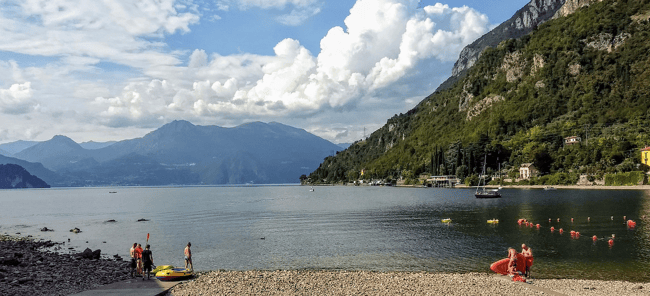 How To Get To Lake Como + Around The Lake
Getting Here From From Milan
Milan is the easiest nearby destination, just 1 hour (or less) away via train. I always book my trains (and buses) in Europe on Omio. Tickets tend to be in the $7 range. From Milan, you can get a direct route to Como City, where you can travel to other villages using the info below, or you can book a trip to Bellagio (look for tickets to Varenna-esino, which is just about a mile away from Bellagio).
How To Get Around The Lake
if you want to explore villas clinging to the lakeside or other villages than Como City, you'll want to travel via the lake. The whole area has a rather good infrastructure for getting around the deep, "Y-shaped" lake, using water taxis, hydrofoils, and ferries. There are private and public routes available, depending on what your budget and timetable allow. This post has a map of which routes go where, so you can plan out your visit.
You can also rent kayaks, canoes, and SUP, so keep an eye out for those, too! There are also boat trips around the lake if you want to do that for the afternoon.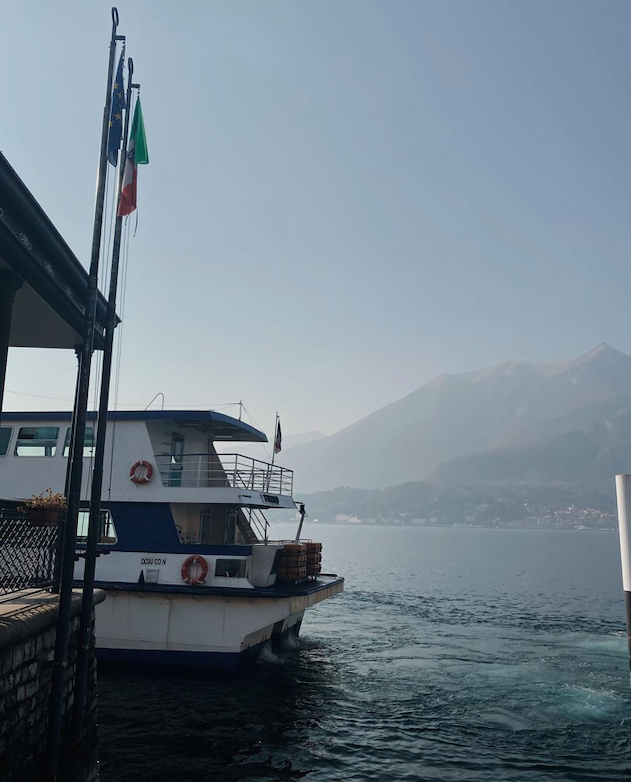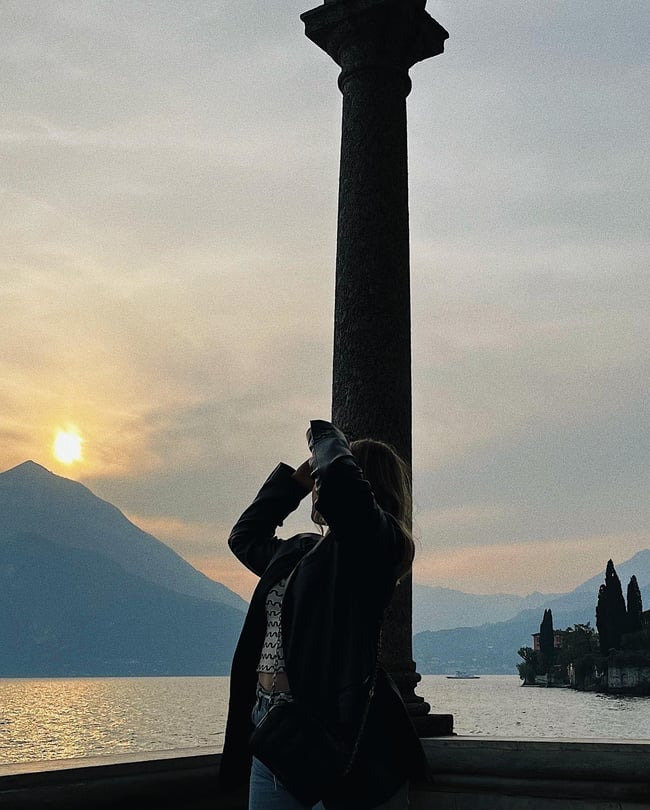 Love getting travel tips and tricks for destinations all over the globe?
Seeing as we've been sending volunteers to other countries for just about 30 years now, we've learned a thing or two about traveling. And we loving sharing all of these tips so that you can have the best experiences and vacations as possible! Click the link below to sign up for regular adventure updates: