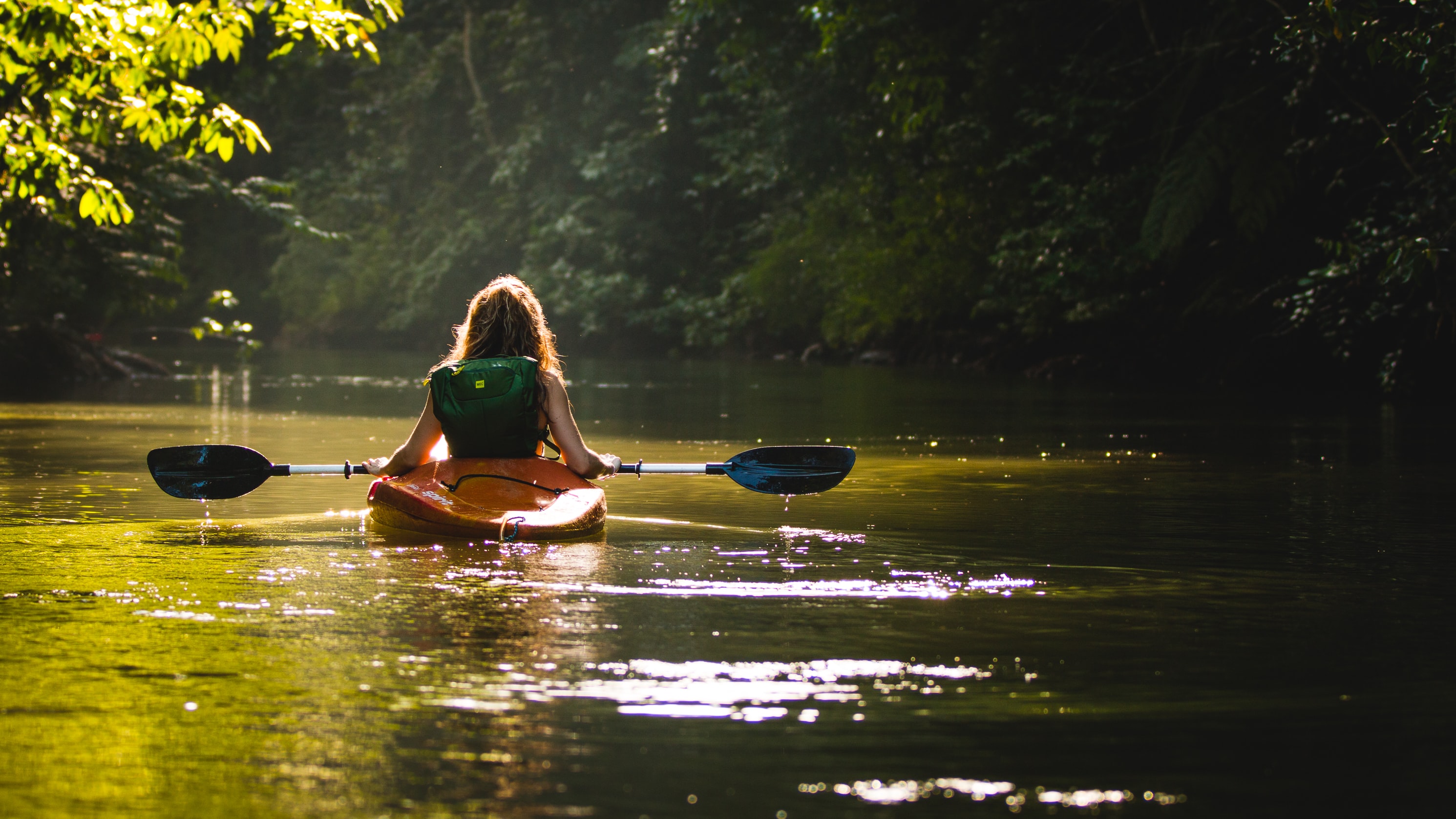 If you find yourself near Leon, Nicaragua but need some time with turtles, play on taking a day to visit this nearby gem.
We're all about a weekend exploring the adventures in Leon. Volunteers either visiting here on a vacation or living in Nicaragua for a semester typically fill a couple of days in Leon hanging out on cathedral rooftops for sunset, going volcano boarding, hiking a volcano or two, then maybe take a beach day at nearby Las Peñitas. Can you see why Leon is a favorite vacation?


---
READ NEXT: Don't just visit, come volunteer in Nicaragua for a semester!
---

And, just in case you need a little bit more out of your time, we're dishing the details on a nearby nature reserve, where you can kayak through a forest of mangroves and release a clutch of baby sea turtles on dark sand beaches if you time your visit right! Find all the details about a day on Juan Venado below:
A Little About This Place
Juan Venado is a protected stretch of wetlands, which is bursting full of quite the list of marine animals and birds — from August to December, the Pacific edge of the coastline is an important nesting site for the Olive Ridley sea turtles. We'll get to all the info about the turtles in just a minute, but first, you may want to know a smidge more about the area.
You'll find Juan Venado on the coast, just west (and a little south) of the popular city of Leon, Nicaragua. The Las Peñitas beach is just north of the protected reserve but offers a totally different experience. The protected Juan Venado Reserve forms what some call a "barrier island", a 13ish-mile strip of sand that protects an estuary of winding rivers that forms one of the largest mangrove systems in this part of the world. This protected space provides a haven for dozens of bird species, along with reptiles, who call this space home.
Visiting any time of the year means potentially spotting huge white water birds, stealthy crocodiles, sun-bathing iguanas, and crabs scattering around the shoreline. The island is also home to a stretch of dark black sand, a tangled web of mangroves, and a network of curvy waterways you can boat or kayak through.
Timing The Turtle Release
If you want to see the turtles up close, plan on visiting the Palo de Oro Ecotourism Project which has set up a permanent turtle nursery and has a conservation team to help protect the turtles and the local flora and fauna. The project has been helping turtles at Juan Venado since 2008 and has since helped release thousands of baby turtles into the ocean. The nursery here collects and hatches Olive Ridley, Carey, and Leatherback turtles during the laying season from August to December (the peak of this is September and October if you want the best chances of participating in the release).
According to their site, only 1 out of 1,000 turtles will survive to reproductive age, but with the help of organizations like this, that number rises to 5 out of 1,000 turtles. You're invited to contact them directly to arrange a visit (and to ask if there are hatching turtles when you're in Juan Venado) reach them here.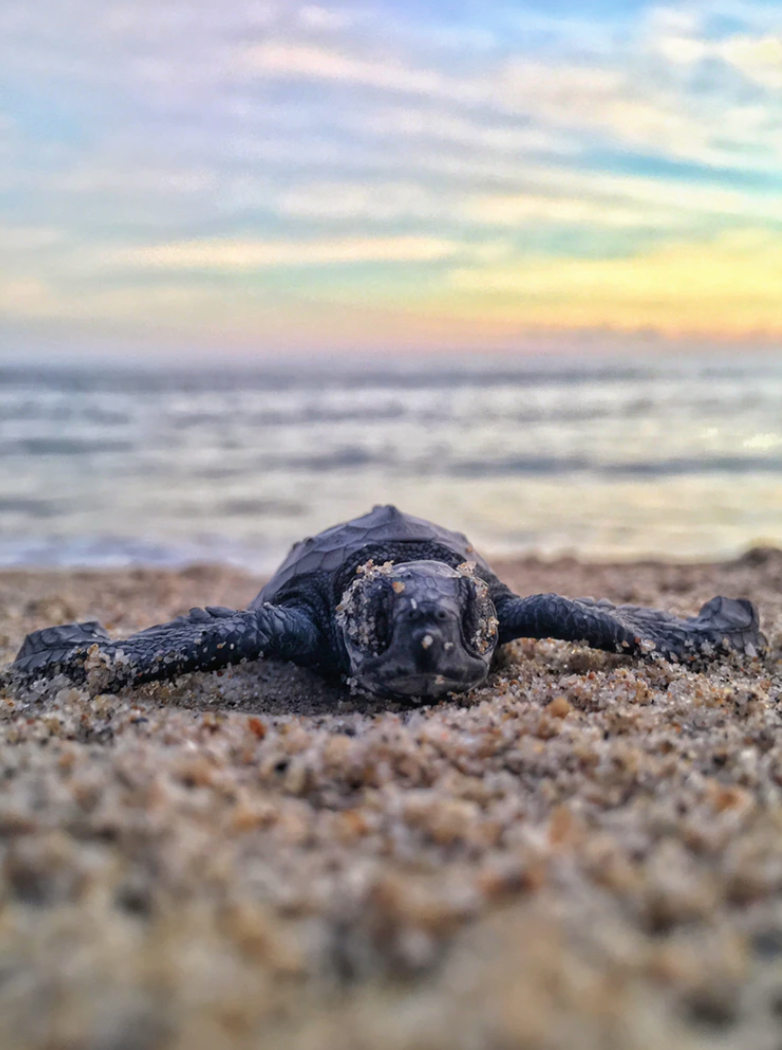 Other Things To Do Here
Spotting Animals
But visiting any time of the year means potentially spotting huge white water birds, stealthy crocodiles, sun-bathing iguanas, and crabs scattering around the shoreline. The island is also home to a stretch of dark black sand, a tangled web of mangroves, and a network of curvy waterways you can boat or kayak through.
Kayak The Mangroves
Look out for kayak rentals for about $12 for the half-day, with an extra $10 getting you a guide. Some tour operators and hotels in the area also have boat tours ($55 for four people, or $75 if you have around eight). You can also try a nighttime turtle tour (available June to December) where a guide will take you out in the evening or early hours to see the turtles lay their eggs — tours are $25.
Beach Time
Schedule some time to wander the beach. Remember, this is a protected area, so any shells or animals you spot are best left alone, but are free to be admired up close! There's a whole stretch of coastline to explore, but the beach in front of the Palo de Oro Cooperative comes recommended (this is where they do the turtle release). It's particularly pretty at sunset when the sun slowly melts into the Pacific Ocean.
Hiring A Guide/Tour
There are a couple of ways to go about this, which is why we have collected the available resources in a quick list:
+ A Few Tips
If you'd like to stay overnight, there is a set of rustic eco-cabins on the water that's a part of the Turtle Cooperative. You can contact them for prices, info about tours/turtles, and other questions on their Facebook page. Here's their location, if that's helpful to know, and their contact page to make reservations.
Make sure to pack plenty of mosquito repellent — this place has quite a mosquito reputation. You'll also want to bring sunblock and plenty of water.
You have a better chance to see more animals (especially birds) if you visit during low tide. You can ask your tour operator or the estuary's front desk about the tide schedule and time your kayak/boat trip appropriately. Some also mentioned it's nice to have binoculars to see some of the animals better.
There is a 100 cordoba fee upon entering the estuary, which goes towards maintaining and protecting the space (bring cash). As mentioned, a guide or kayak rental is at an additional cost.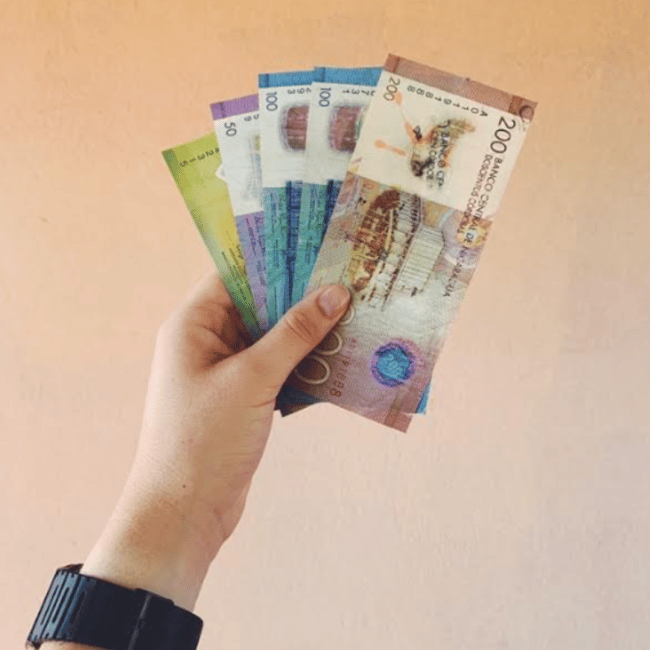 Getting To Juan Venado Island
Getting here looks a bit different depending on your preference and itinerary (many tours handle transportation, so you'll just need to arrange a pick-up time/location with them). However, here are a few details to help you out (and know your options).
From Leon
You'll need to take a taxi for the 35ish minute drive. The taxi can drop you off near the estuary office, where you can pay your entrance fee and hire a guide if you don't have one previously arranged. Best to arrange a pick-up time, or make sure the office can call a taxi if there isn't cell service to call an Uber to take you back to Leon.
From Las Peñitas
It's best if you can find a boat ride to take you into the estuary and welcome desk, to avoid the 30-minute drive you'll have to take otherwise (the trip mirrors the one from Leon, so if you're already in Las Peñitas, it's best to go by the much shorter and more scenic boat option). Supposedly the Ranger Station at Las Peñitas can help you arrange a tour, as can some of the hostels around the beach area. It's worth asking around about.
There are also reports of some visiting by hiring a local boat to take them to the estuary desk (some price this at $10 USD or so).

Good news for you!
We're accepting applications to come and volunteer in Nicaragua! Come see way more than you could in just a short visit as a tourist, and instead live here long enough to check out all the hidden corners of the country (as well as the most popular vacation spots, of course!)