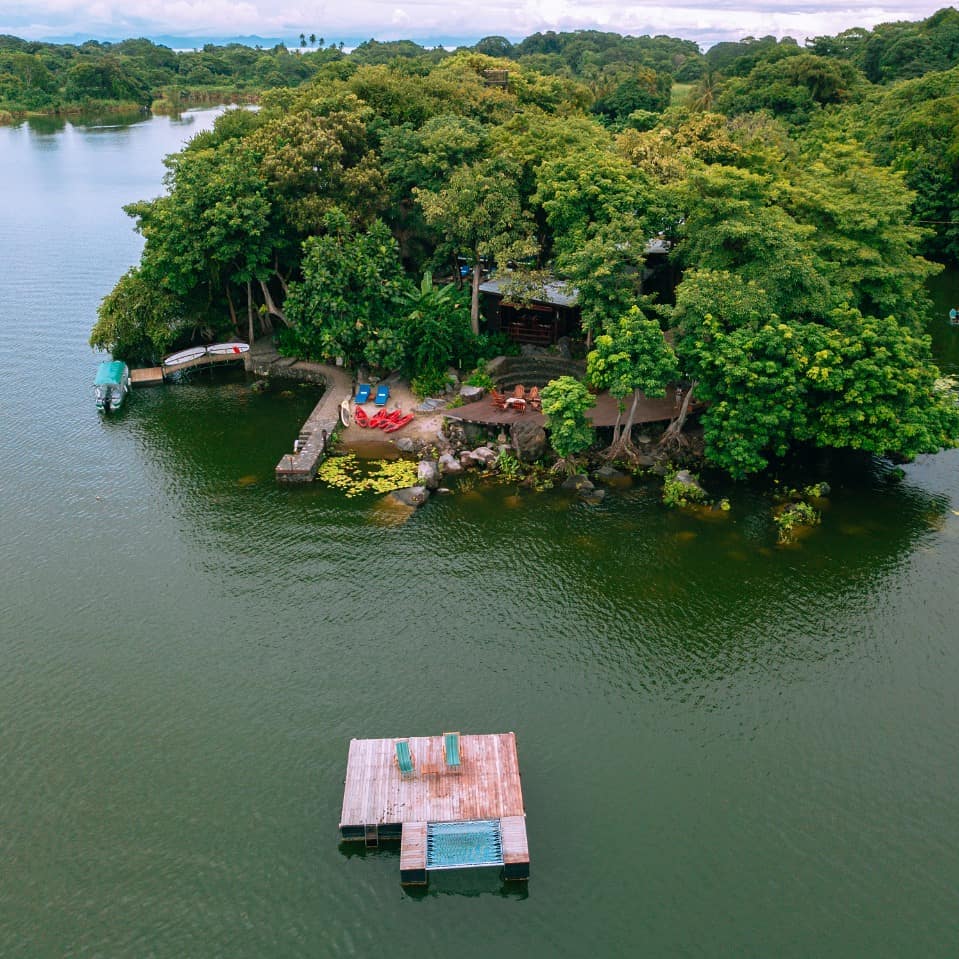 Photo courtesy of @jicaroisland lodge
How does a weekend getaway to a private island sound?
If you're not tuned into Nicaragua, I'm here to tell you to wake up and add this country to your list (before the whole world does!). It's quickly become one of my favorite vacation destinations for anyone looking to chase waterfalls through thick jungles or soak up hours of sunshine in volcanic lagoons and miles of beaches. It's the top pick for trekking volcanos, cliff jumping into turquoise water in steep canyons, and just a few other surprises (I'd hate to spoil all of Nicaragua's secrets!)
See why I love it here?


---
Up Next: Call Nicaragua home — come spend a whole semester here as a volunteer English teacher!
---

My latest on my list of "favorite things about Nicaragua" are these fantastically dreamy islands found on the lake, right next to the colorful city of Granada. There are hundreds of these little islets that are home to monkeys, perfect lakeside sunsets, and beyond beautiful ecolodges that can be all yours for the night.
If you're spending time in Granada, I'd absolutely make sure an overnight islet stay is part of your itinerary (but that's just me).
And to make that an easy add to your itinerary, here are the details about visiting the Islets of Granada: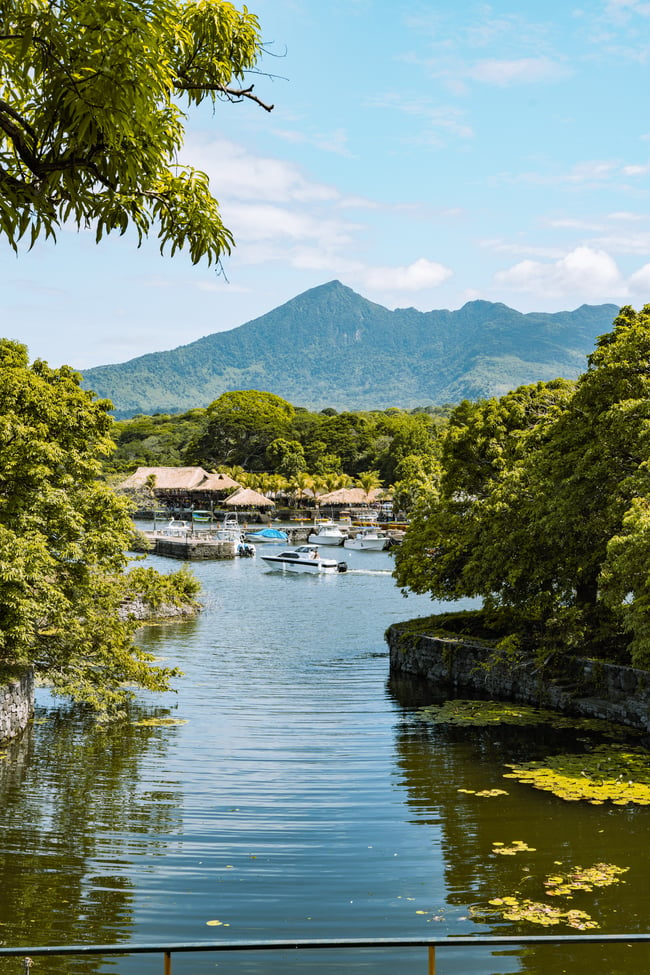 A Bit About The Islets
These little islands are found on the glittering Lake Granada, just a few minutes away from the bright and colorful colonial city, Granada. This lake is huge (it's the biggest lake in the country) and spans around 110 miles ... Spaniards who first visited the area actually mistook the lake for an ocean!
But we're here to talk all about the hundreds of islands found on this expansive lake. There are 365 islets for each day of the year, which were all formed with the still-active Mombacho volcano that exploded thousands and thousands of years ago. (As a quick aside, we love trekking up Mombacho for fantastic views and zip lining).
The islets have a varied history, many are totally uninhabited, some are home to mansions, some are privately owned, one is home to a 400+year-old fort that was built to protect Granada from pirates, etc. But when it comes to exploring them, you have a few options, so take your pick! From a boat tour, kayaking, and eco-lodges where you can stay the night and really soak up everything around you.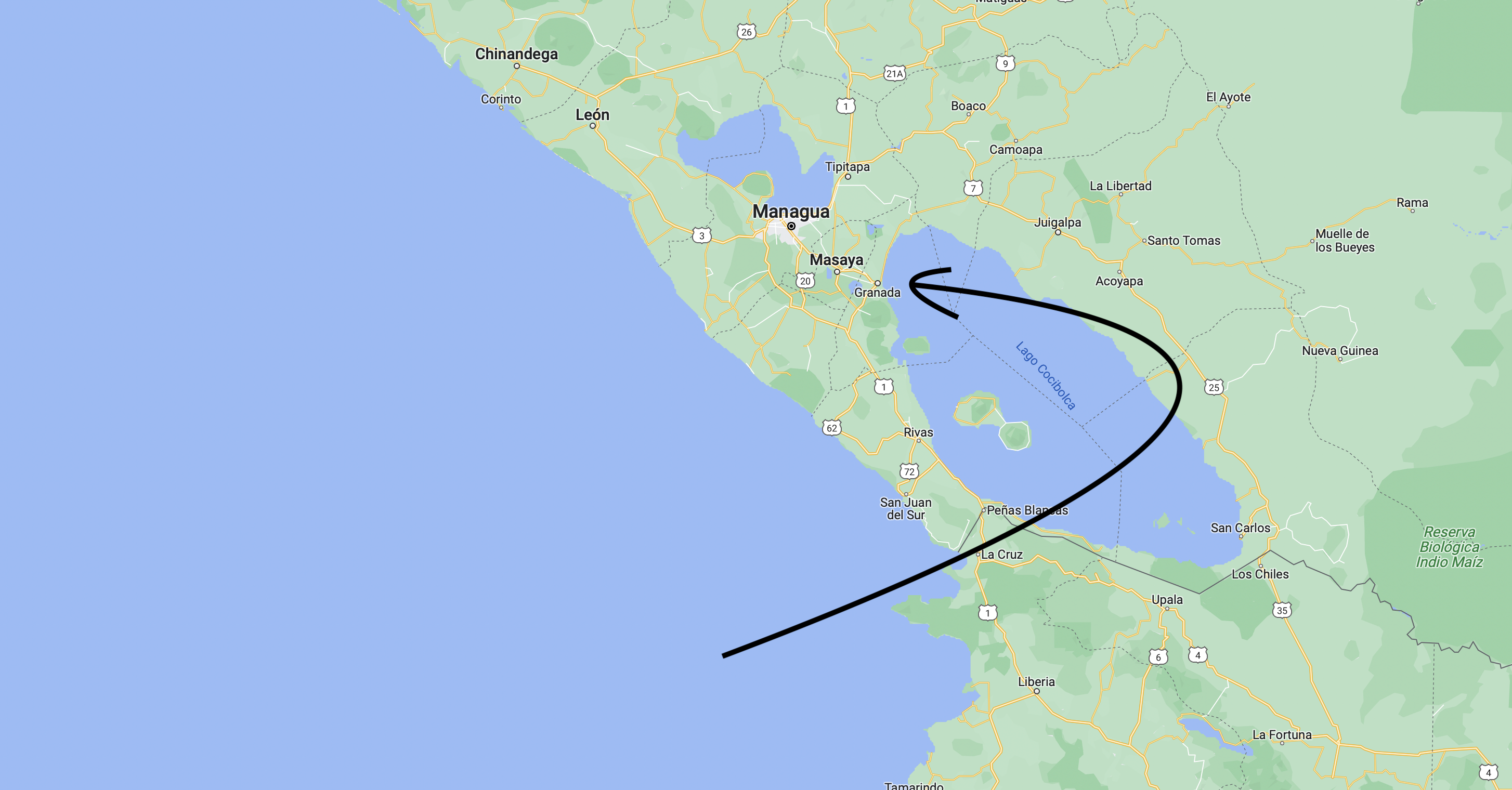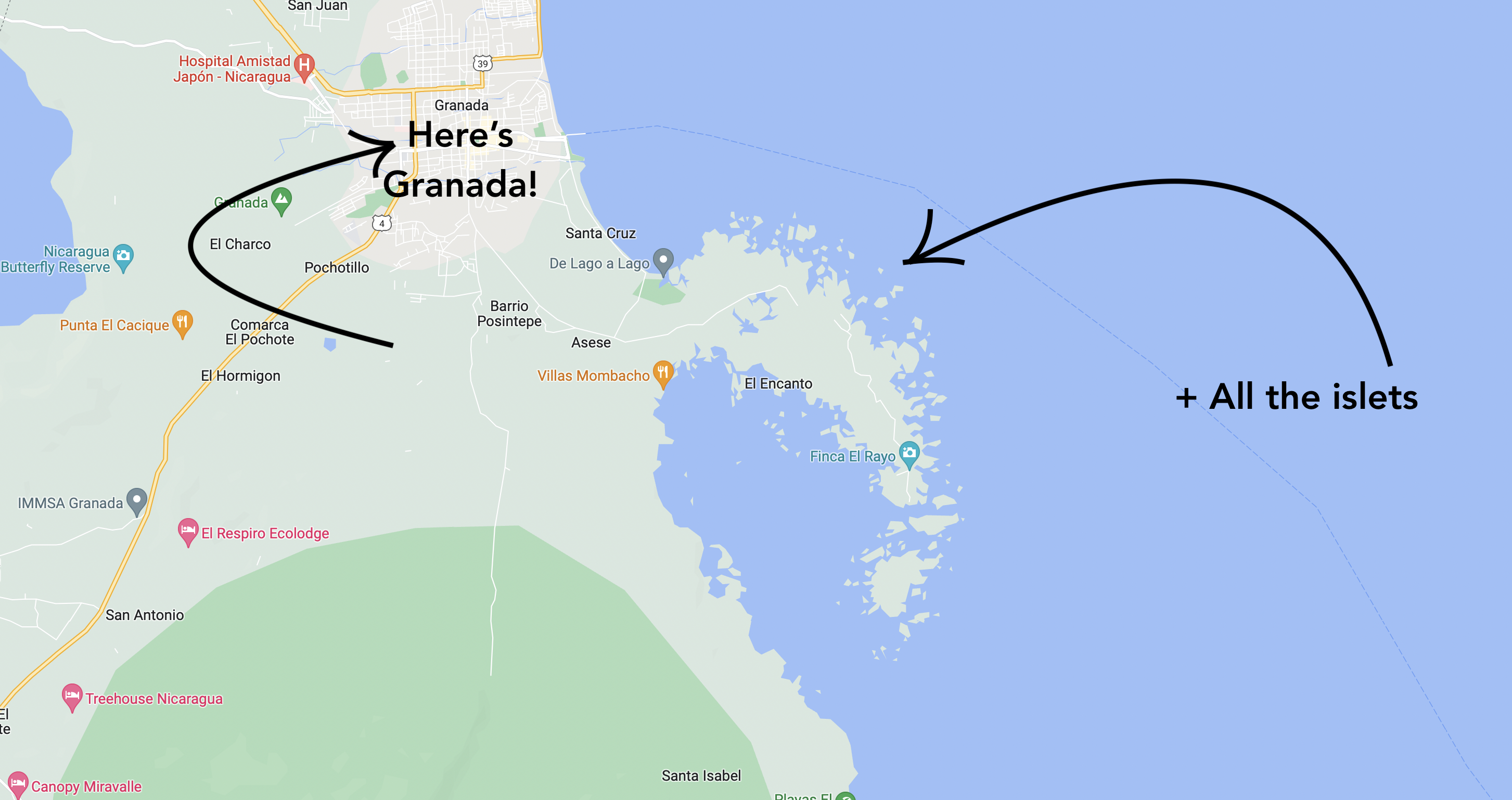 Take A Boat Tour
This is one of the most popular ways to tour the islets (and is quite popular with ILP volunteers). Boat tours are typically around an hour (or three hours for more of the islands) ... but the short tour typically just takes you to one of the most famous islets, one home to a family of spider monkeys who are sort of stranded on the island. (Volunteers mention that the boat tours will typically pull up right next to the thick trees and greenery on the islet and the monkeys will often peer out of the trees to come and get a closer look if you have a little snack and you're willing to share some fruit or other goodies).
Other tours are more like two or three hours, and take you to a few other islands (with the chance to eat at one of the restaurants on the island, or tour the colonial fort, etc). Some will give you the chance to take a swim in the lake, just know that some opt to not swim due to what could be in the water. About 30-40 years ago, there were some reports of bull sharks in the water, but none have been seen in decades. Just know that's something that prevents some from swimming while others are fine splashing around in the water. You will see some opting to take a swim in one of the hotel pools (if that's included on your tour) instead.
Booking Your Tour
It's a popular activity, and when you're out walking the main streets in Granada, you'll see vendors selling the boat tours, particularly in the city's Central Park (Parque Central de Granada). You can also see vendors selling tours right on by the lake if you're there too, right by the boardwalk.
All in all, boat tours are rather easy to find, with a range of costs and options. Plan on $5-$8 for about an hour tour — these shorter tours will typically visit one island, or maybe two (most short tours center on monkey island if that's good for you to know). Longer tours will visit more islands, take you out around sunset, may stop off so you can grab dinner, etc. These are more like two or three hours and range to be around $20 to $35.
Good to know? Some tours may include transportation to the lake's dock, but if not, it's about 20 cordobas for a taxi to the lake from the downtown area. Just double-check where your tour starts, and where it drops you off (most don't take you back downtown, so you'll either need to walk or get a taxi back to the center of town).
Kayaking Around The Island
Want to soak up the scenery just a bit slower? Go by kayak! Imagine paddling on the massive lake, between hundreds and hundreds of islands? Count me in. It's a fun way to see the islands, especially if you can go with a guide who can fill you in a bit more history and point out some feathered friends. The islets are a famous spot for birdwatching, so keep an eye out for cormorants, herons, parrots, hawks, vultures, and several other feathered friends on your paddle.
Booking Your Tour
Feel free to look into a few different options (we have some linked below) but reviews mention it's about a 2-ish hour kind of adventure, for about $20.
There are a few rental places to check out: Inuit Kayak, Vladimir Kayak and Boat, ¡Viva Nicaragua! Tour Company, and Leo Tours Comunitarios are some to look into.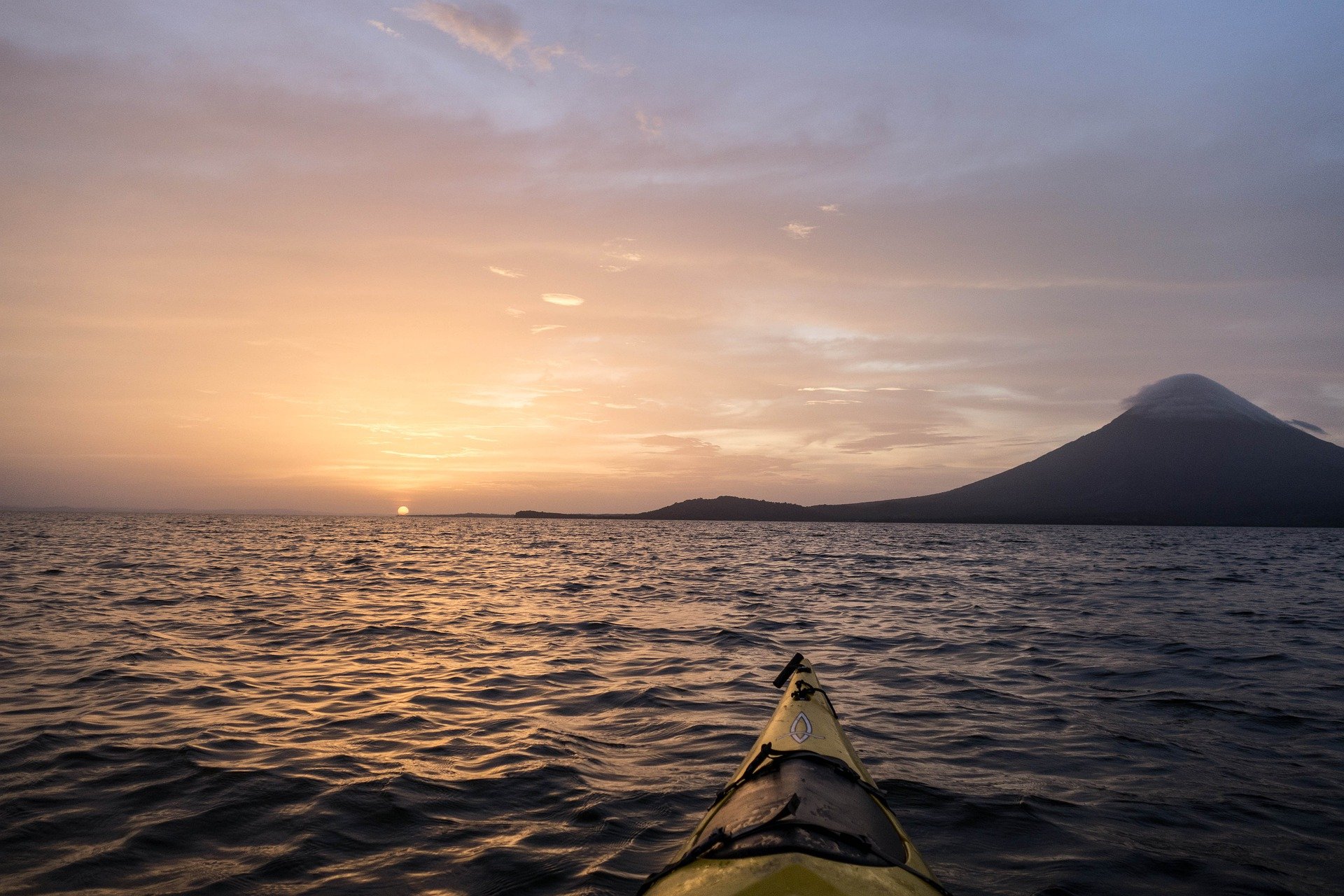 Plan An Overnight Stay
This is my vote for experiencing these islands! As we mentioned, several of these islands are privately owned (home to former presidents, millionaires, etc) but you'll find a few that are home to incredible eco-lodges that make for a fun stay-cation in a picturesque place.
These places are complete with kayak, canoe, or paddleboard rentals, restaurants with sunset views, free breakfasts, swinging hammocks, boats that will pick you up from the mainland, and more ... several allow you to rent out the entire island for your group which just sounds like the way to go!
You'll want to check into the particulars, but most of these are quiet ecolodges, with a whole list of perks. Some have kayaks, canoes, or paddleboards for rent, or a lakeside swimming pool if you'd rather go for a quick dip to cool off. Maybe think about booking one with free breakfast, swinging hammocks, and boats that will pick you up to and from the mainland (as just a few ways to really settle in and relax)?
Favorite Picks
There are a few places to consider (we have a more complete list below) but we're here to gush a little bit about one in particular, the Jicaro Island Ecolodge. This place is d-r-e-a-m-y. It's a bit more of a luxury stay, complete with a pool, yoga center, spa, hammocks, kayak & paddleboard rentals, 5-star status, and more.
The island's ecolodge has an onsite restaurant serving (with al-a-carte meals included in your stay) and connections to all sorts of tours available in the area Some tours, like the fishing tour, are complementary and walks you through the traditional fishing methods on the lake. If your whole group was interested, they do book out the entire island so you can have it all to yourselves! All in all, it sounds like an incredible experience to add to your time in Nica.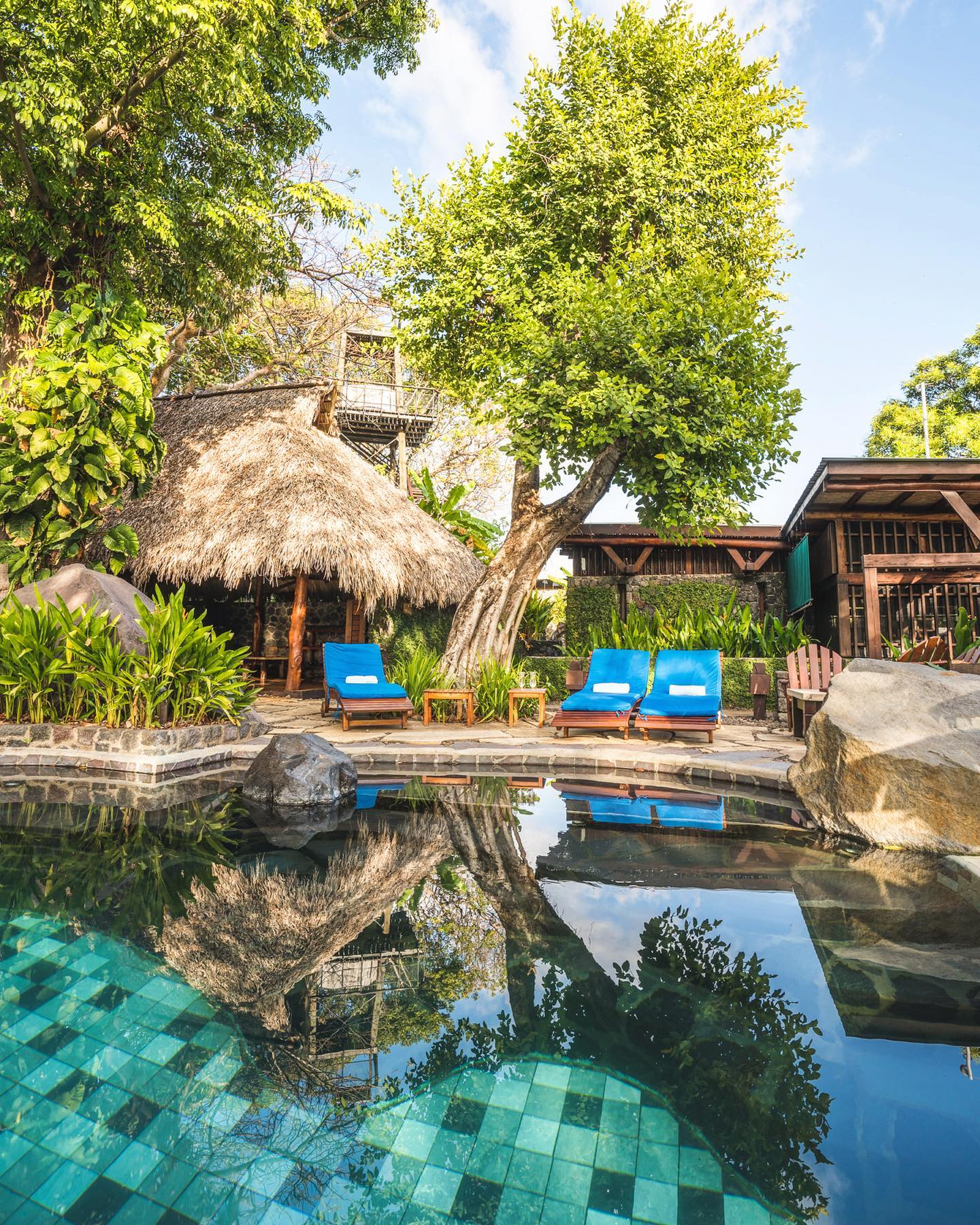 Photo courtesy of @jicaroisland lodge
If Jicaro isn't available (or a bit too spendy for you), Isleta El Espino Ecolodge is another total favorite that's a tad more affordable, complete with casitas, bungalows, or treetop places to stay for a night or two. This eco-lodge has a pool, kayak rentals, connections to tours around the area, yoga in the mornings, and a spa for some extra relaxation if you need it. A fun perk is that your group can rent out the entire island if you have 10 people (or more, up to 14)! This place looks amazing.
+ A Few Others
Or, find exactly what you're looking for with a few other options: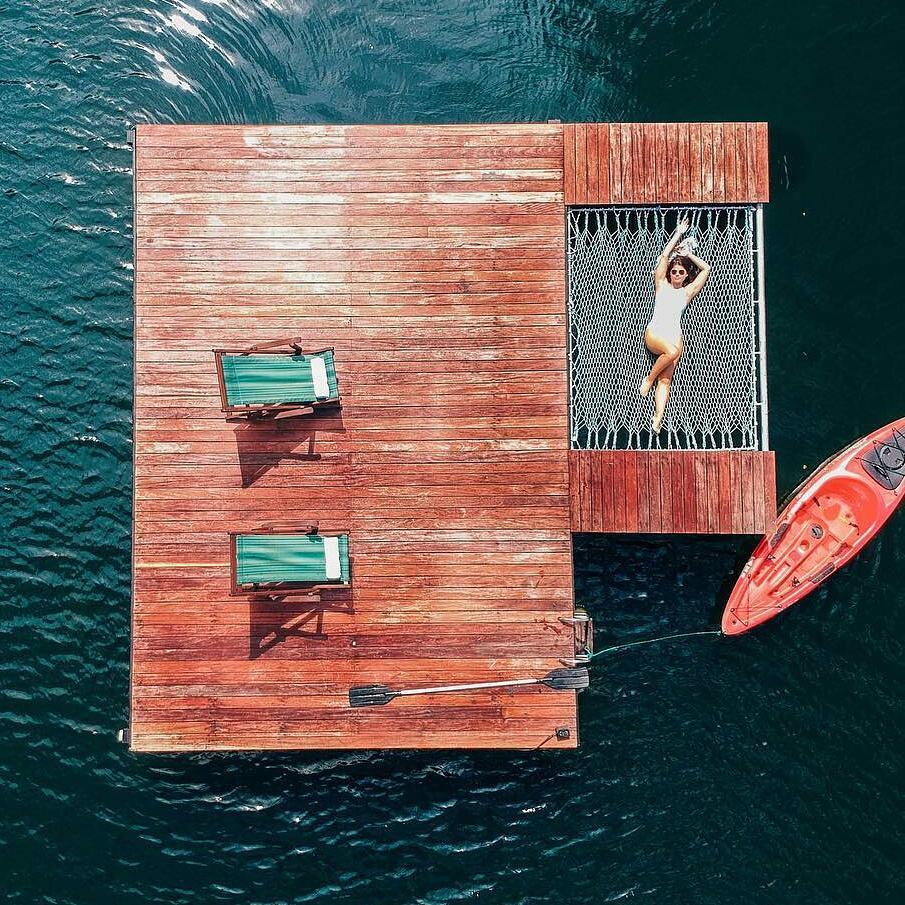 Photo courtesy of @jicaroisland lodge
Ready to see this place for yourself?
How about the chance to volunteer and make a difference in the lives of underprivileged children? Do all that (and tons more) when you volunteer with International Language Programs.