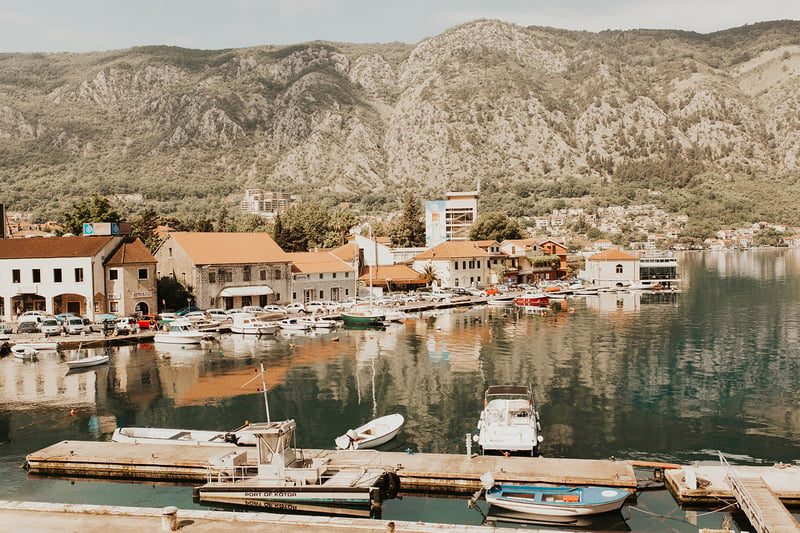 Spending your semester abroad in Russia with us? The first thing I did was start to dream about where I'd be taking all my vacations during my ILP trip ... so start adding Montenegro to your wishlist!
The best part about Europe is that it's so well connected, so no matter which country you volunteer in with us (International Language Programs!), you can find flights to southern Europe for your vacation. But, if you're in volunteering in Russia you've got the added bonus of there being a direct flight from Moscow right into one of our favorite coastal cities in Montenegro. It's pretty rare to find that from other Eastern Europe countries, so we're stoked about this trick we've found for you. You can be in Moscow and then jump over to Tivat, Montenegro in just a few hours! We love you Europe.


---
Planning your Europe trip?
Check out our guide to our favorite European destinations
---
Fun fact: Russians love vacationing at the best beaches. In the summer they're often flying all over Europe. Montenegro is one of their favorite destinations because it's lined with you guessed it, beautiful beaches ... plus, it's a really convenient destination when there's a direct flight from Moscow.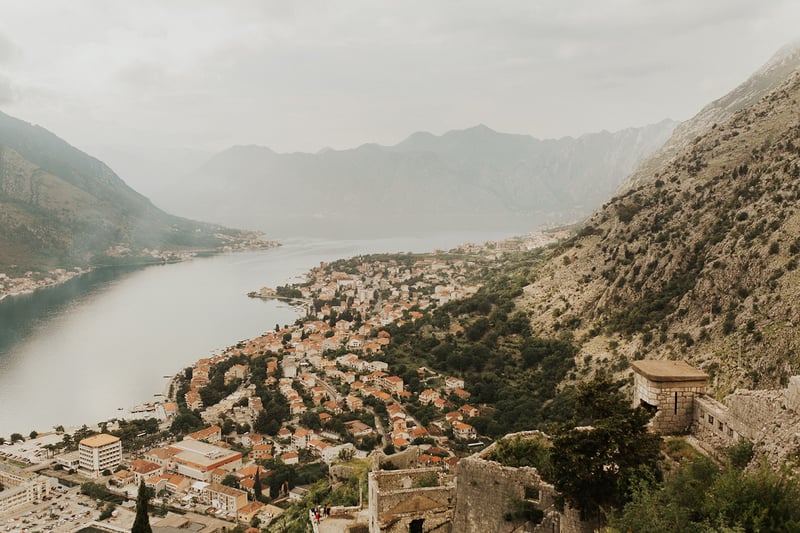 Everything You Need To Know To Get The Best Flights From Russia To Montenegro:
How much does it cost?
We've seen prices for as low as 45 euro each way! Sign me up. It really does depend on the time of year you go though. In the peak season (summer), you'll find that most flights are 2-3x higher.
It's pretty common to find flights for less than 100 euro each way (in the 50-80 euro range) year round, except for during July and August. Even if you can't snag the absolute lowest pricing, I'd still call that a win for a trip down to some of the most popular destinations in southern Europe.
And you know the best part? That's pricing for a direct flight ... into an airport right on the coast! It's actually more expensive and there's always a layover if you fly into the capital which is much farther from the beaches anyways. Sweeeeet.
When's the best time of year to go?
It depends on your budget like we mentioned. Like all flights in Europe, the flight price is going to vary depending on the time of year you book your flight.
Those cheap cheap cheap deals typically happen in December when Montenegro is in their winter season, but you can also find pretty similar pricing throughout the fall and spring. You'll see both sunny and rainy days during the winter in Montenegro and the weather will likely be in the 40s-50s, but the best part is that you won't have the huge crowds of tourists that arrive in the summer. If you want to escape the Russian winter, Montenegro is going to feel really warm even in December! You might not be swimming in the ocean, but you'll get those gorgeous beaches and those hikes to overlook the coves all to yourself. During the spring and fall, it's arguably the best time to visit. The weather is cooler than summer, but still beautiful.
Most vacationers head to Montenegro in the heat of the summer, but I would suggest avoiding July and August when the crowds are the biggest and the flight prices are the highest.
I'm sold. Where should I book?
You can find several different flights options of course, but we'll fill you in on our top pick —The best deals are on Pobeda, a budget airline that operates out of the Moscow Vnukovo (VKO) airport and has a direct flight 3.5 hour flight into the Tivat (TVO) airport.
Good to know: There are 3 airports in Moscow, so make sure you're heading to the right one for your trip, but thankfully all airports are connected to the metro so it's no big deal. From the city center (Red Square), it can take about 40-60 minutes to get out to VKO.
Head here to search for flights on Pobeda. You can click to have everything display in English, search for the best dates to fly by price using their calendar and grid search, and even lock in your price if you want to think about it for a couple of days.
The flight will most likely arrive in Tivat, which is a small city conveniently right on the coast of Montenegro. It works out great because you're dropped off right in one of our favorite coastal spots, Kotor Bay, which means you can start your beachy vacation right away.
Any tips to help me plan my vacation in Montenegro?
There are two airports in Montenegro, one in the capital Podgorica and the other is in Tivat. If you're flying into Tivat on that budget airline, we just want to give you a heads up that it's a pretty small airport (we're talking one terminal and one runway). It's really convenient that Tivat is right on the coast so you don't have to drive far after you arrive. Tourism has boomed exponentially in recent years and the Tivat airport is scrambling to keep up. If you arrive during busy times of the year, just know that it might be a bit chaotic compared to other major airports but it shouldn't be a big deal. Just allow yourself plenty of time so that you're not rushing. We've also heard that taxis from the airport tend to take advantage of tourists by jacking the price up (which is really common pretty much all over the world). If you're able to arrange a pickup from your hostel or pre-arranged car service, that might be worth your effort.
They use the euro in Montenegro, so you'll likely want to make a trip to the ATM before you leave the airport if you're jumping in a taxi. Most taxis only accept cash.
The best part about Montenegro is that you can just hang out in the Bay of Kotor and spend several days just there enjoying and exploring it all and be happy as a clam ... or if you're on the go and want to pack in as much as you can, there's several destinations that are within a few hours away. It's hard to resist making the 3 hour drive over to Croatia, because Dubrovnik is also a dream come true destination.
Good to know: We should also probably mention that there's a visa required to enter Russia, so for our ILP volunteers who are living in Montenegro you won't be able to snag this deal in reverse and go to Russia on your vacation. This deal pretty much just only works for volunteers in Russia!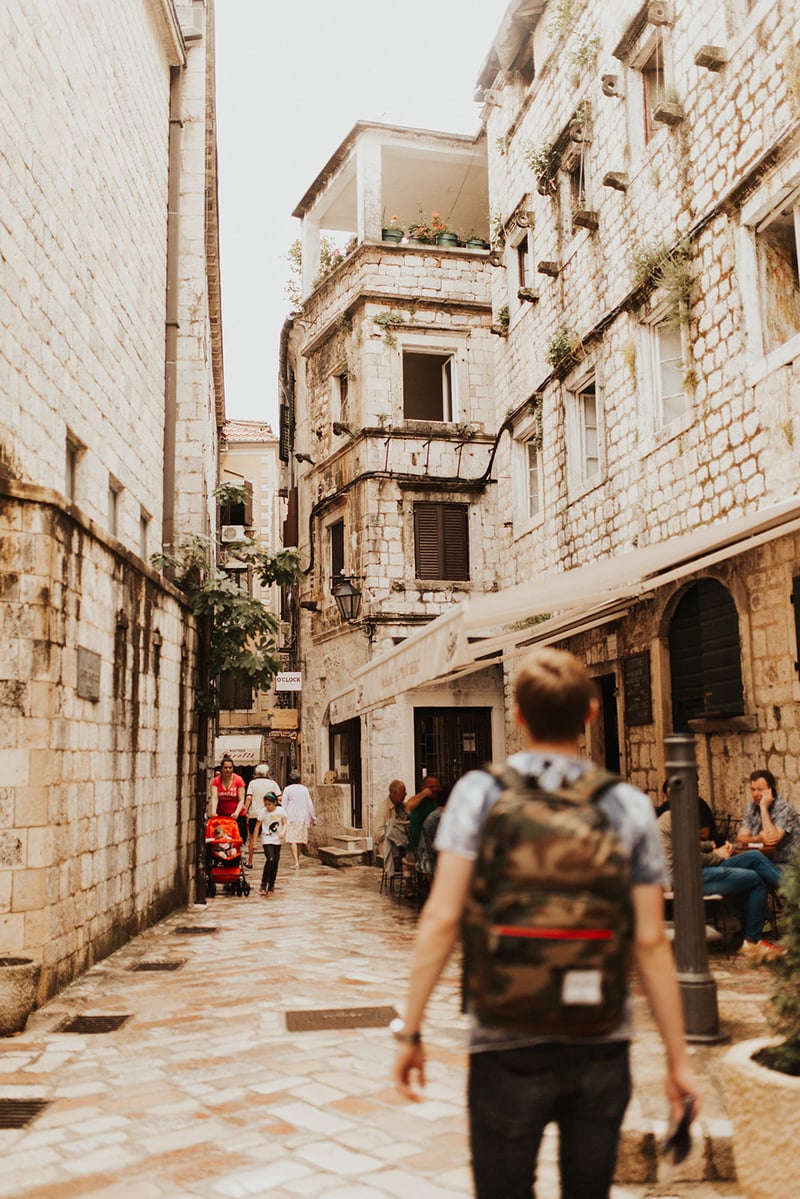 Ready to experience Europe as more than just a tourist?
ILP has semester abroad opportunities for college age volunteers in several countries around Europe, and we'd love to have you come join us in Russia! Living abroad for 3-4 months gives you the chance to get a more authentic experience ... pretty soon it becomes like your second home.
There's no experience needed and you'll have a group of travel buddies so that you're not alone while you explore Europe. Click that button to learn more about volunteering in Russia.