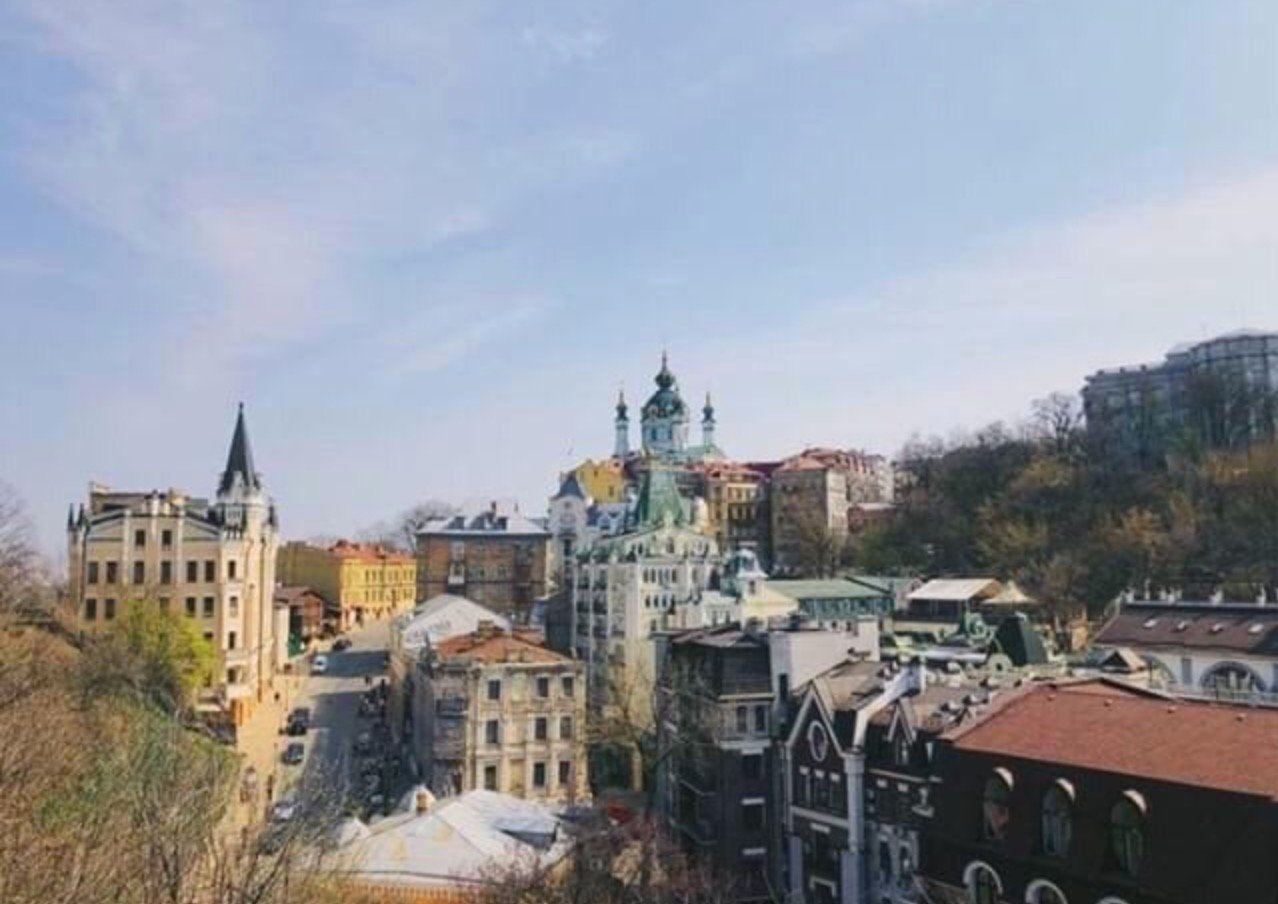 If you're all about the beautiful pictures you can take in Kiev, this place is for you.


The pretty city of Kiev, Ukraine isn't hard to photograph: you can find narrow winding streets full of pastel-colored buildings and towering cathedrals all over. Just check out this go to guide for Kiev, Ukraine and see for yourself — It's basically a photographer's dream. That being said, we do have a favorite place in town, and we think it's the best view in the entire city.
---
Quick ILP Update — This post was written prior to the war and information is likely out of date. We're keeping this post live in hopes to update it once travel and peace returns to Ukraine.
---
Now, let's get to the point: here's all you need to know about finding the best view of the city — just go to Andrivvsky Street!
Andrivvsky Street
It's definitely worth visiting. It's a small, steep street that has totally changed through the centuries. Andrivvksy Street winds its way through the historic city center (Podal), so you'll find quite a bit to keep you busy, but more on that later. Onto the important stuff.
Finding The Street
Thanks to the Kiev metro, it's a cinch (here's all you need to know about the Kiev Metro here). Anyways, you can walk from the metro stop "Kontraktovaya Ploshchad". You'll want to walk towards the huge Ferris Wheel (which is the first step to our directions below). We like this option best.
Or, you can off at "Pochtovaya Ploshchad" then you'll take the funicular Mikhailovskaya Square, and then go down the Trehsvyatitelskaya Street until you get arrive at Andrivvsky Street.
Getting To The Viewpoint
Straight from the experts, our ILP volunteers living in Ukraine! "You'll want to head half way up Andrivvsky Street. Just get off the metro and go towards the big Ferris Well. Turn right until you get to the stairs that lead to the look out. You'll pass the Lviv Chocolate factory and a big wall painting of a girl's face (pictured blow). The stairs are on the right side the street and there's a little angel at the bottom of the steps. And there you go!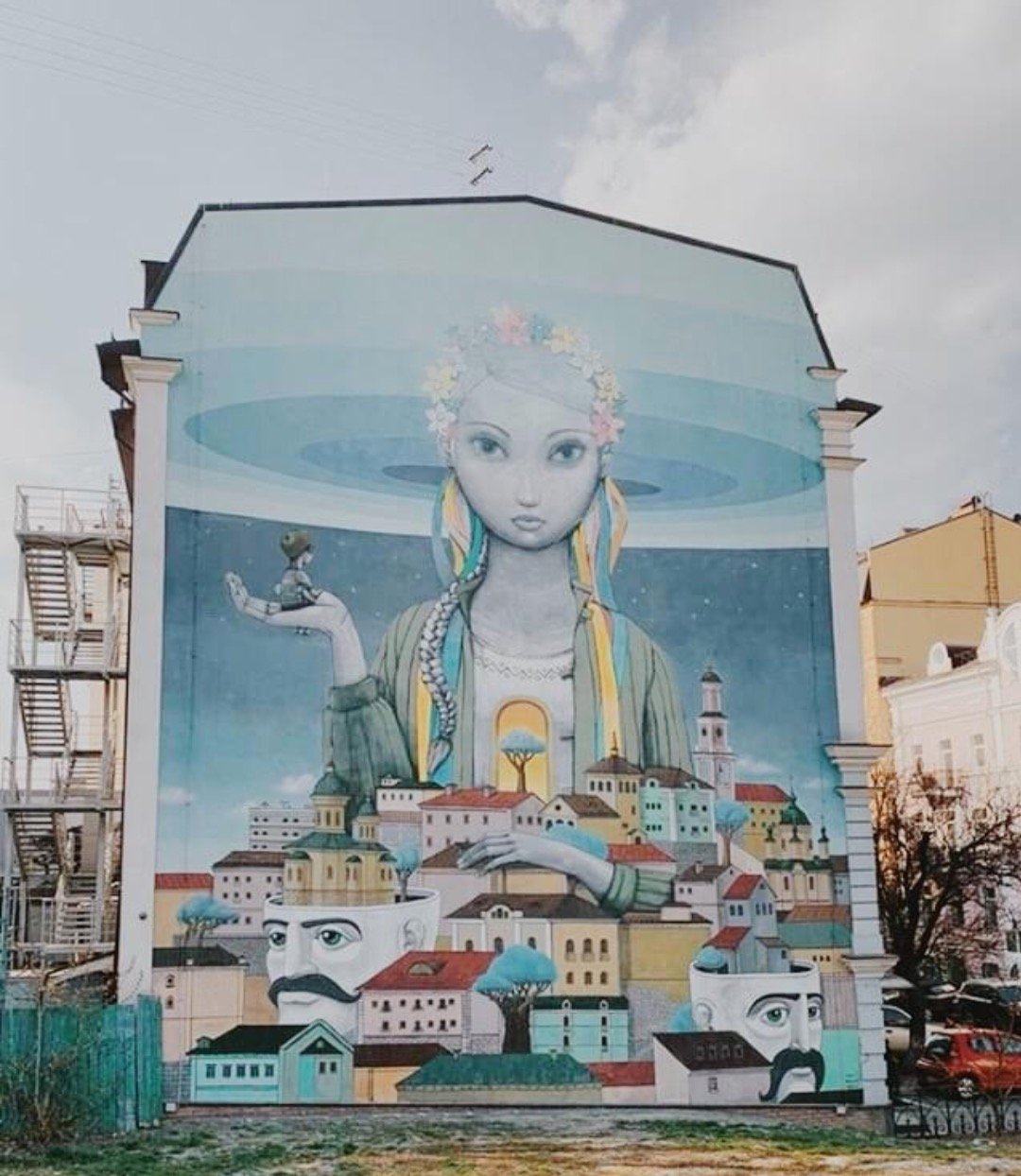 +Other Details
This whole area is so fun to explore, a total favorite for tourists and ILP volunteers. You'll find the Adriivska Church (also known as Andrew's Street) which is one of the prettiest cathedrals to see in Kiev. See that picture below? It's a must-see. Along with that church, the windy street is full of cafes, restaurants, and souvenirs shops, plus artists selling their paintings. Needless to say, you'll want to head here for lunch, dessert, shopping, and just if you want an afternoon to people watch.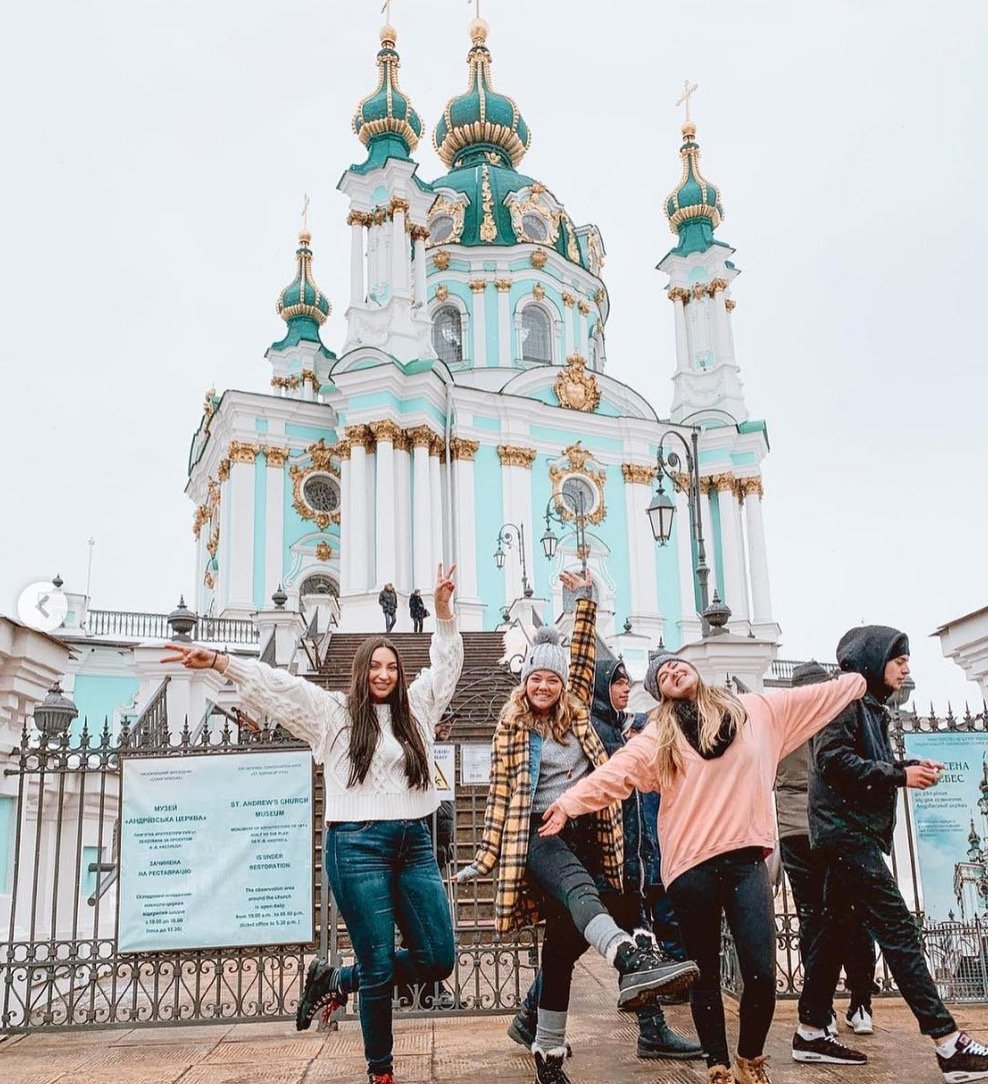 Dreaming of life in Europe?
Days peeking into cafes, camera rolls filled with cathedrals and churches, and adventures like exploring your favorite European cities — sounds pretty great to me! See what a teaching English and vacationing with ILP is all about: