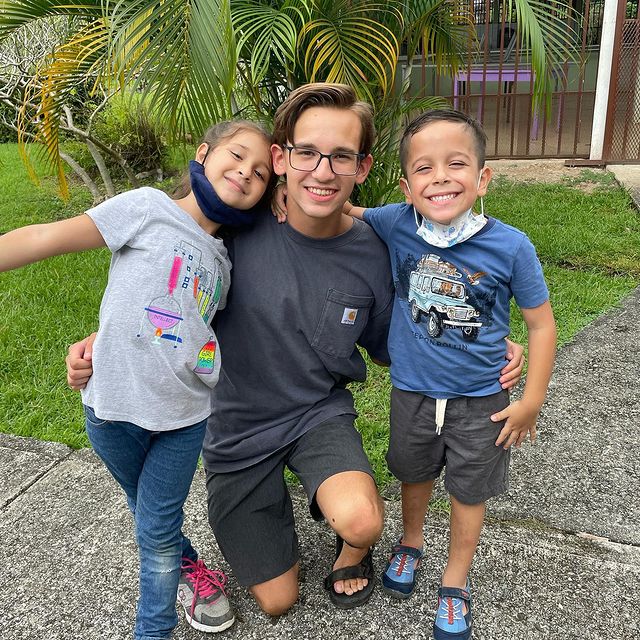 International Language Programs has been around for over thirty years providing service opportunities for college-aged volunteers to travel and experience another part of the world. But it's how you're helping that makes the biggest impact.

If you didn't know, ILP has been around for a while — since 1992! For decades, we've focused on providing the opportunity for service and travel around the globe. In every location except for Romania, ILP volunteers are teaching English to children. If you take a peek at our Instagram, you'll see quotes from volunteers talking about what that semester of travel and service means to them. It's a pretty life-changing opportunity.


---
Pst — Still have a couple of questions about ILP? Come talk to a representative!

---

The service volunteers provide in the classroom is life-changing for the students as well. Small class sizes provide a chance for volunteers to form close relationships with your students and be positive role models for the kids you're working with. Along with many additional benefits, the ILP teaching method works.
The ILP Methodology
Did you ever take a language class in high school? You know the kind where you're memorizing grammar words and practicing with 30 other students who also don't speak the language. If you did, how much do you remember from those classes?
Our volunteers teach using a unique method that doesn't resemble anything like that.
All of the English teaching curriculum ILP volunteers use is formed around a teaching method called Duolingual Education. This methodology was developed by the late Dr. Trevor McKee, Ph.D., professor of Human Development and Psycholinguistics at Brigham Young University. It has been proven by continued results over the years, in dozens of countries.
Using the Duolingual Education methodology, ILP volunteers implement developmentally appropriate activities entirely in English with the children. This approach to learning a second language mimics how we all first learned to speak — being surrounded by the language and activities that provided opportunities for spontaneous speech.
What An ILP Class Looks Like
Picture this: The lesson you've prepared for the day is a game of UNO! Your small group of giddy students gather around the table, ready to play.
The game is entirely held in English — this is where it gets a little tricky, and also where the magic of the methodology comes in. Your students will range in English speaking skills, from just starting out to speaking full conversation.
You'll explain the rules of the game in simple terms, demonstrating with your hands what you're talking about. As you play the game, you'll encourage the kids to practice speaking in English through different strategies (don't worry, we'll give training on this). Depending on their skill level, some kids may pick things up faster than others, but the point is that they're just being exposed to English every day. As they progress in the ILP program, you'll see their English and understanding improve.
The whole idea with ILP classes is that the kids are having fun. They're having so much fun that there comes a point where they want to speak English so that they can be part of the activity! For them, it's a fun after-school type of program that they love coming to because they're doing new activities every day, playing games, creating crafts, and making yummy treats (plus we throw in some prizes, too). What's actually happening though is that they are learning to speak English, in natural conversations, and over time they become more and more fluent. See how different that is from the typical foreign language class you might have taken in high school?
Here's a little clip from one of the younger ILP students in Thailand.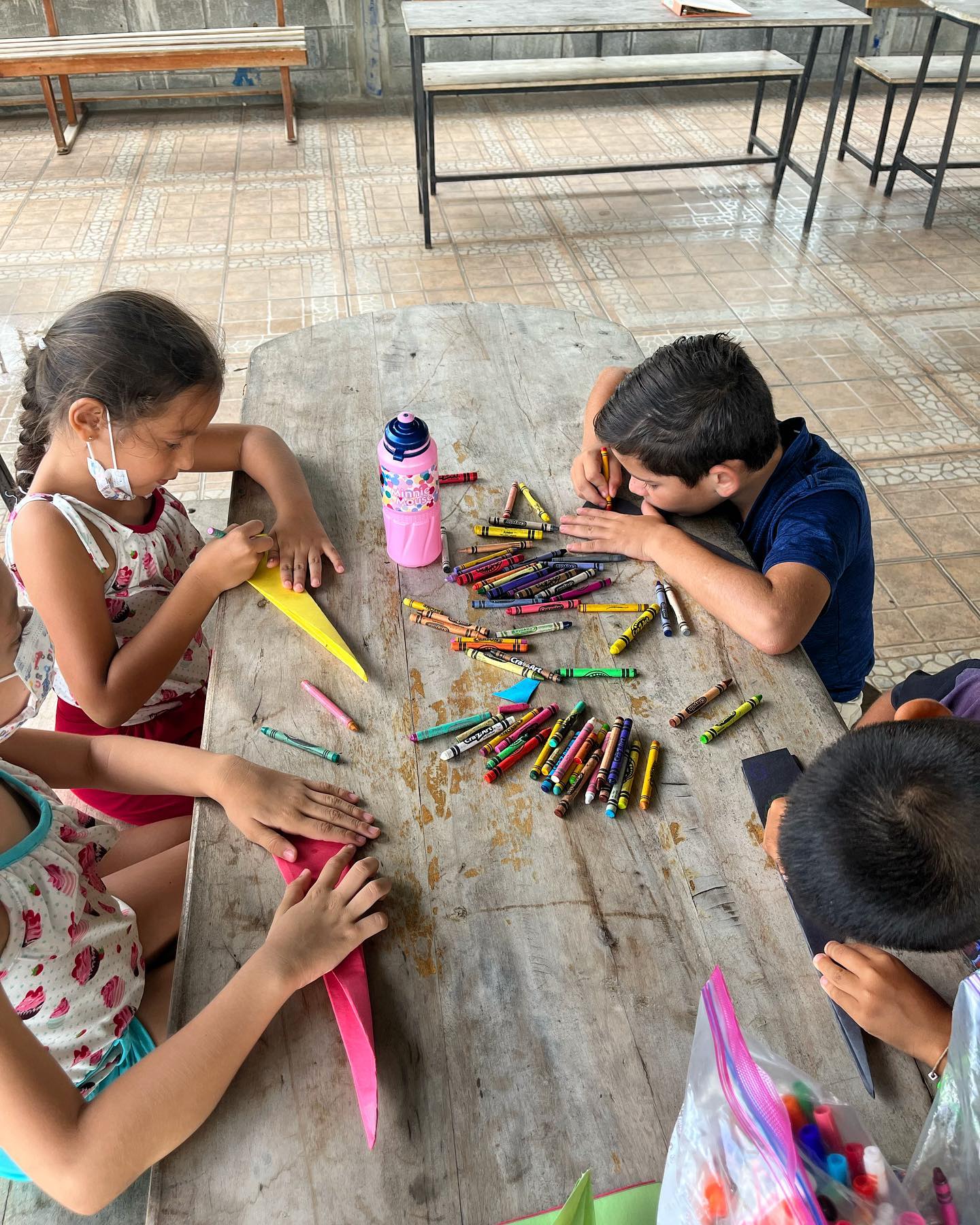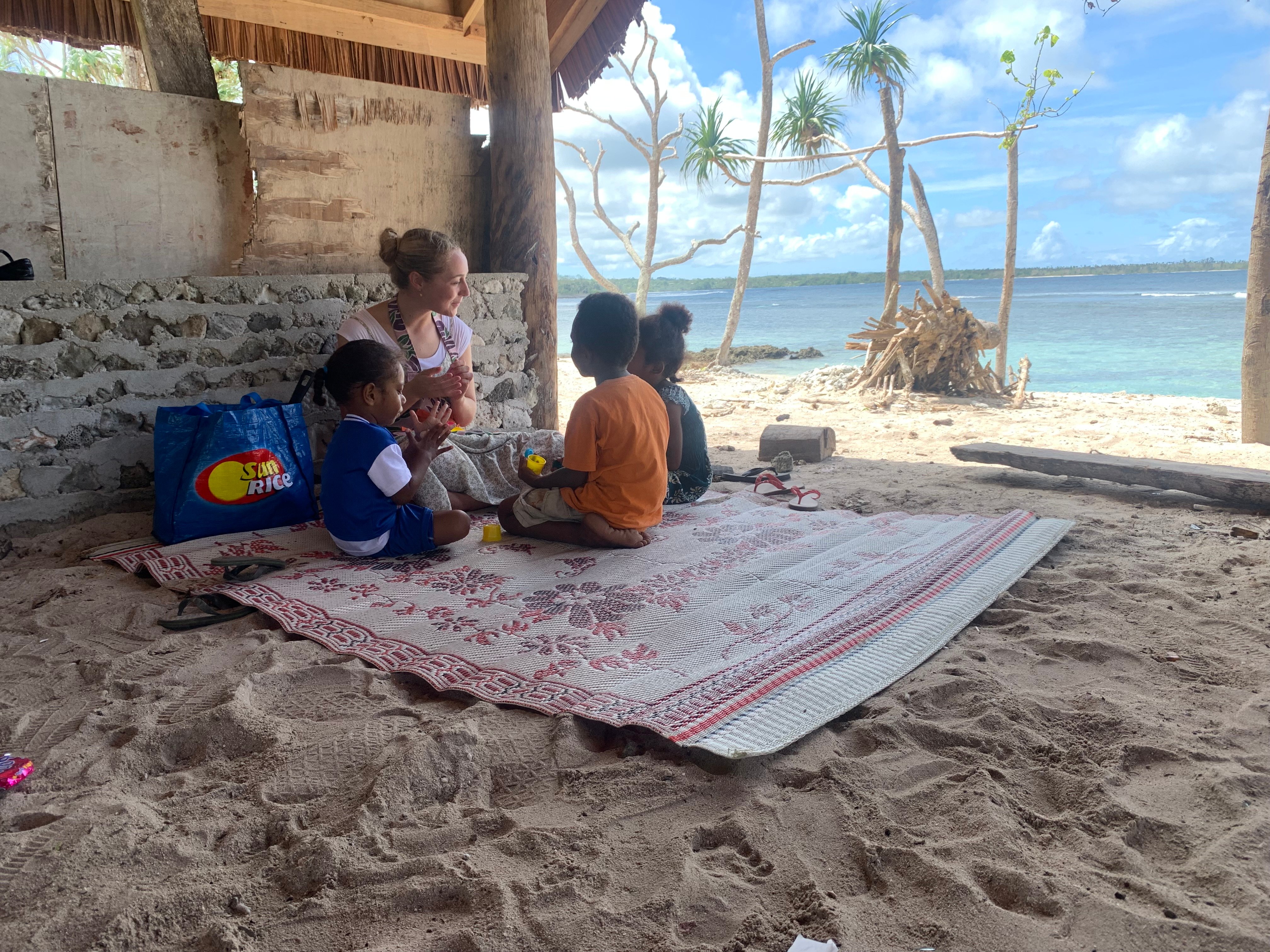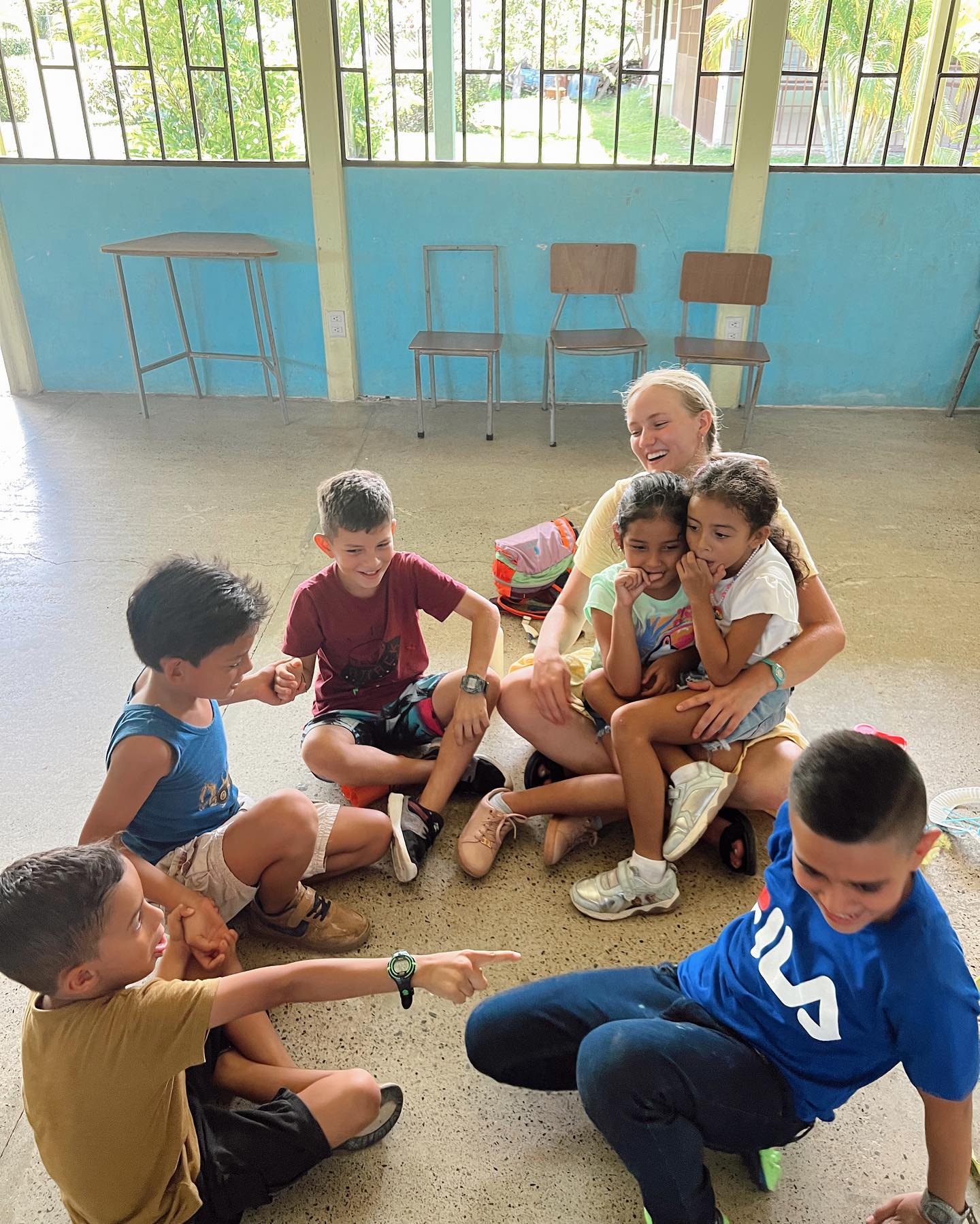 Does The Method Really Work?
The short answer? Yes! Many of the students have gone on to attend English-speaking universities and hold English-speaking jobs. Many ILP schools have scored high on country testing and have received awards for the education they offer.

If you have a minute to talk to the ILP Directors, they have several stories they've gathered over the decades.
Steve, one of the directors, has a story he shared when he was visiting one of our programs in Europe. A very tall and intimidating-looking man spotted him getting into an elevator. When he slipped through the doors, the man asked (in a heavy accent) if Steve was involved with ILP. After Steve responded, "Yes", he went on to explain how his son just received his Ph.D. at an English-speaking university, and it was all thanks to his ILP lessons when he was a kid.
There are several stories like this where parents tell ILP Coordinators in-country about alumni of the ILP program who have gotten accepted into schools in the US, graduated from prestigious programs, or passed their TOEFL tests with flying colors after having a foundation in the ILP program.

One of our Local Coordinators (a local in another country that has partnered with ILP) has a special connection with the ILP program. When her mother was young, she encountered a group of English-speaking tourists in Mexico City and she wished she could talk to them. She promised that she would give that gift to her children. Later, when ILP program came to her local city, she enrolled her children. Now, one of her kids is also a Local Coordinator for an ILP group in Mexico! She speaks excellent English and has plans to enroll her children in the program, just like her mother did.

Steve also had this to say "When I travel to go see the same schools year after year for mid-semester visits, I wish past teachers could come too to see the progress of the kids they taught". You don't always see big improvements in the kids when you're there as a volunteer for 3-4 months, but we really do see major growth in the students when we look at things from a longer time period. From semester to semester and year to year.
Is It Hard To Teach? What If I've Never Taught Before?
You actually don't need any experience! We provide training on the method and all of the volunteers are learning it together. You just need a desire to make an impact on the kids' lives. And it definitely helps if you enjoy hanging out with kids too.
We're not looking for experienced teachers — we're looking for volunteers who can be positive role models and who are willing to put an effort into making their classes fun and effective (again we help with how to do that).
Although our ILP volunteers typically aren't teaching majors and many have never taught before, the method is very effective. Because the method is unique to our program, you don't have to have any prior teaching experience. Our method can take a few weeks for volunteers to get used to, but once you pick it up it becomes like second nature.
Any teacher will tell you there are definitely hard days, though. It can be exhausting and takes effort, especially in Humanitarian locations where the kids come from difficult backgrounds and have behavior issues. Here's more on what that's like.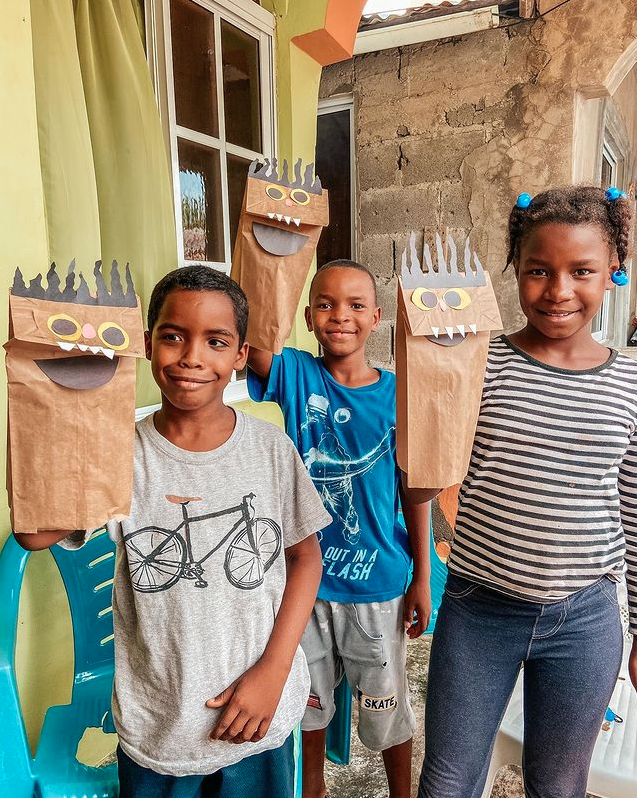 How ILP Got Started
Several students put this methodology to work during their semester abroad in Russia. When they returned, they realized the great potential of this and later formed International Language Programs! (Now we're in countries all over the world).
We love the two-fold mission of our program. Not only does ILP provide a way for you to experience life abroad, but you also have the chance to make an impact through education.
How You're Helping
There are so many ways to help with the ILP program. Our focus and passion is on helping children learn English so that they can have more opportunities as they move into adulthood. Speaking English is a sought-after skill all over the world, especially in countries that rely heavily on tourism. It's invaluable to learn English from native speakers.
The impressive results are seen after years of being in the ILP program. You don't always see big successes in the short time you're teaching during your semester, but you will see small improvements. Those small improvements add up over time, and if students continue with the program, can lead to big results.
Even just being in class can be a benefit for the kids. Many ILP classes are part of an after-school program, giving the kids something to do after school while their parents are working or are away. It keeps the kids engaged in something positive — so while English is our main focus in most of our locations, that's another positive we see for our program in certain locations. Because our class sizes are small, you get to know your students very well and ILP volunteers are often looked up to as positive role models.
Additionally, there are benefits to living in a local neighborhood, supporting the nearby community with your purchases, along with the opportunities to help outside of the classroom with service projects.
This could be you next semester
You don't need to be an experienced teacher or even want to become a teacher to be successful in our program. We're looking for college-aged volunteers who want to travel, serve abroad, and start a challenging (but rewarding) experience.

Sound like you? Get started by filling out an application!