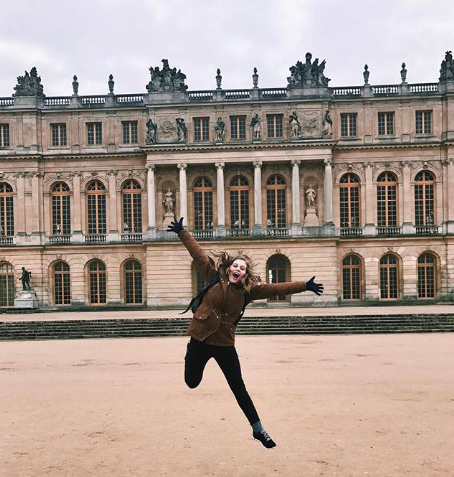 European vacations can tend to get pricey, but if you're a budget traveler you're in luck! There are several airlines that can get you flights from Kiev for cheap.
Ukraine is so close to countries that are also likely on your must see list like Greece, Germany, Italy, England, Poland, and many, many others. The best part is they are just a short flight away! Use that to your advantage and see as much as you can.


---
Want to live in Europe for a semester?
Come see what volunteering in Ukraine is all about
---
Budget Flights in Ukraine:
There are a few helpful websites when you are looking at flights. We recommend checking out all of these as options when you are booking flights. The more research you do the easier it is to get a good deal and compare prices.
Want to save lots of money? Wizz Air is the place! These flights can be limited because they only fly on certain days, and to certain airports. If you can make that work for you we highly recommend using them to save some serious cash. This airline has multiple branches but the one in Ukraine means you can get budget routes to other Wizz Air hubs like the ones in Germany and in Italy.
Check flights on Wizz Air here.
Ukraine International Airlines is a great option if you are looking for availability. There are a lot of fights and dates available and the prices are pretty decent depending on where you are going. Look around and be flexible with dates if you can, this will help you find better deals on the site. UIA has routes to over 80 countries, with some 1,000 flights a week.
RyanAir
Ryanair is another fan favorite when it comes to traveling Europe on a budget. Plan on flying to places like Austria, Belgium Greece, Ireland, and a handful of other dreamy spots all from Kiev, Ukraine.
LOT
This Polish airline can get your good fares from Ukraine to Poland (go figure) but you can also find quite a few other routes if you look. Especially since the airline has a hub in Warsaw, which is one of the busiest airports around.

Check out LOT flights here.
+Book On Omio
Another great website (and app!) to compare flights. Omio is specifically looking for European airlines, which narrows the search down a lot and can be super helpful to find good deals. Another thing I love about Omio is that it'll give you the choice of multiple modes of transportation. Sometimes a flight is quicker, but a train is going to be much cheaper and might not even take that much longer, depending on the number of layovers you have in your flight itinerary.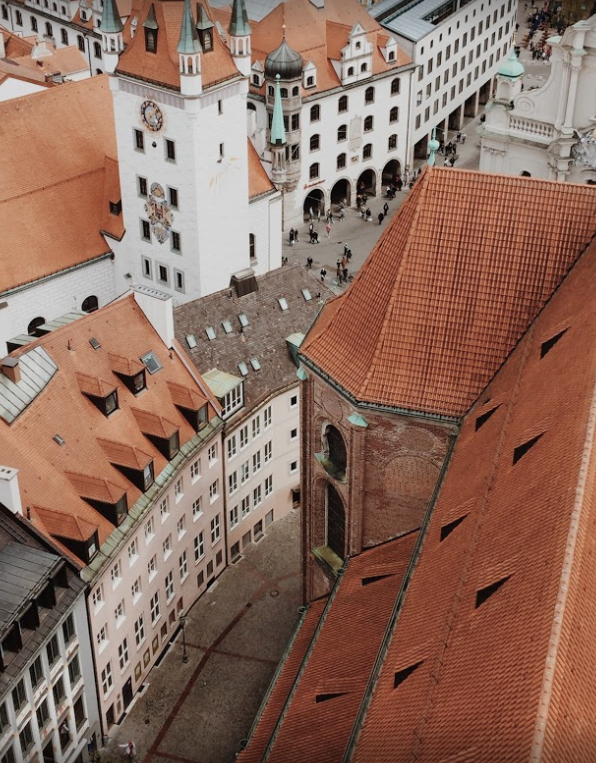 Where Can I Go?
After a quick search here is a list of round trip tickets from Kiev to other popular destinations in Europe — just keep in mind that fare really fluctuate depending on when you are booking and which days you're looking into. Some flights are crazy affordable (I've seen flights from Ukraine to Greece for $13!) but look a month later, and the price is more like $300. Here are just some sample itineraries and prices to help you know what's possible.
Wizz Air
Kiev- London $96

Kiev- Warsaw $42

Kiev- Frankfurt $122

Kiev-Budapest $93

Kiev- Vilnius $88
UIA
Kiev- Vienna $147

Kiev- Venice $160

Kiev- Stockholm $100
Kiev- Prague $122
Kiev- Frankfurt $112
A Few Tips To Getting The Best Deal
Be Flexible
As you are looking for flights be as flexible as possible. Sometimes flying out a day later/earlier can change the price drastically. Look at dates around your ideal date and see if you can make the cheaper dates work.
You'll also want to be flexible on where you want to go. Maybe you have your heart set on visiting Vienna but the flight is crazy expensive. Maybe you can get a better deal by visiting another country and flying there first (like Munich, Germany) then taking a much more affordable train to Vienna. Exploring your country options is going to be a huge way to control your budget.
Fly One Way
If you are flying into Paris, it doesn't mean you have to fly back to Ukraine from Paris. Check out surrounding airports to see if you kind find any other deals on flights. Then you can head to a new country by bus or train and see more of Europe.
Watch Baggage Policies + Other Rules
Some of these flights are very cheap but you can easily triple the price you paid if you don't pay attention to the add ons. These cheap flights often charge for seat selection, to print your boarding pass, and your luggage. Be sure to triple check all policies before booking so you're not surprised.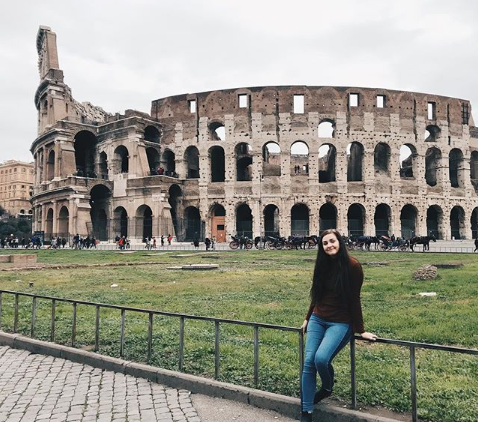 Time to get yourself to Ukraine!
Volunteering with ILP for a semester is an awesome way to get to know the country, but also have time to travel to other countries in Europe.
Click the button below to learn more about volunteering in Ukraine!