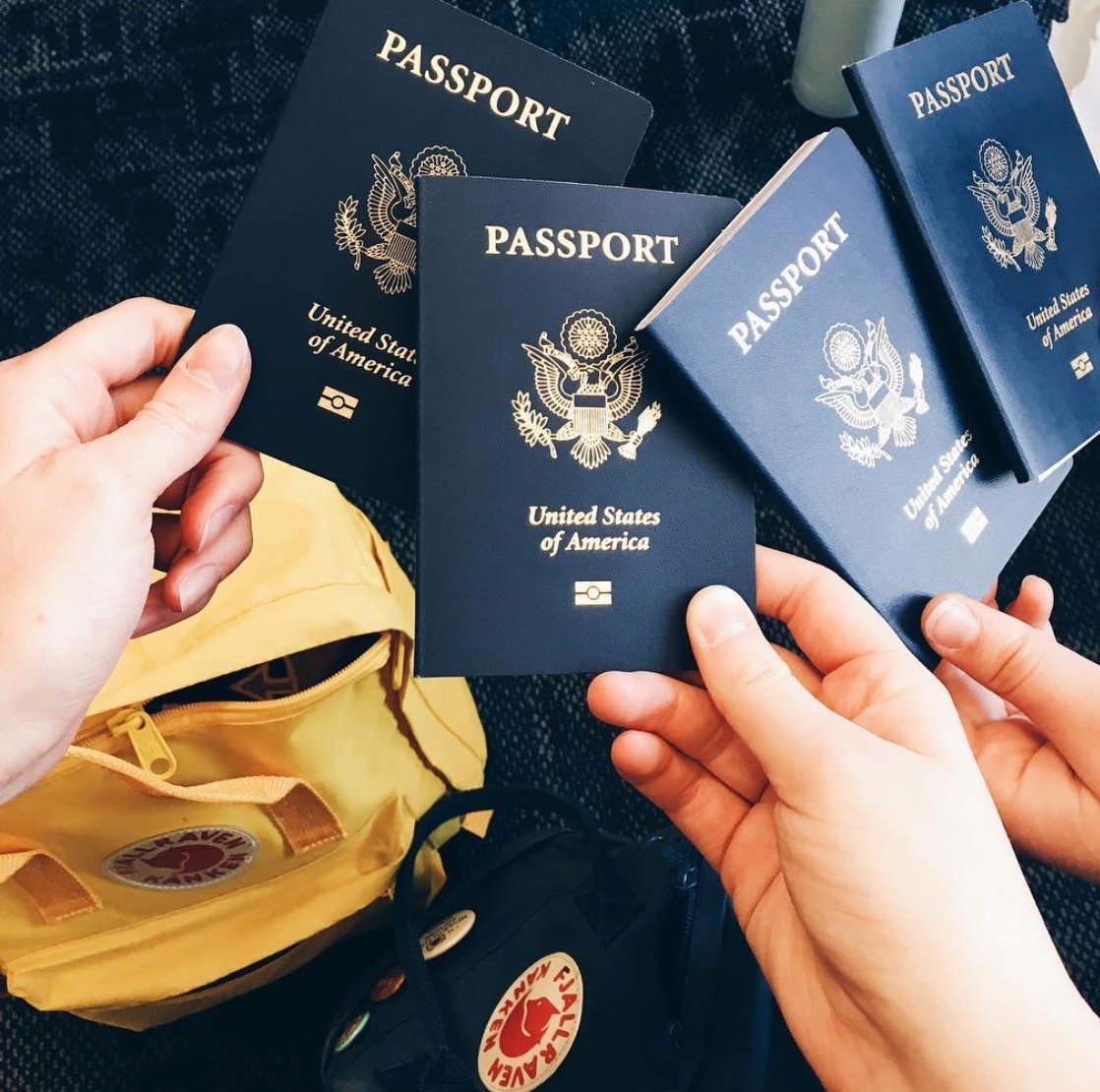 Follow a bit of advice and do your research and you'll be able to snag some killer flight deals.
Living and volunteering in Montenegro is pretty close to a dream come true. Not only are you living right next to some of the country's best beaches (and get to visit places like Croatia on the weekend) you can also vacation in places like Spain, France, Italy, and all the others you've been dreaming of. We love the vacations you get when volunteering for 4 months!
---
Think you're ready for a semester like that?
See what volunteering in Montenegro is all about.
---
But just how you get those cheap flights to your bucket list places is a bit of a secret and takes some work. Just like anywhere in Europe, you have a huge range of prices depending on when you fly, what airport you choose to fly in and out of, even what day of the week you're choosing. There are some great deals to be had, as long as you know the tips and tricks to getting great flight deals out of Montenegro:
Fly Out Of Podgorica

Know These Airlines + Their Schedules
Fly To These Cities First
Fly Out Of Podgorica
As a general rule, you'll find the best deals out of the country's capital, Podgorica. It's like that everywhere: the capital of the country is usually the biggest hub for transportation and both major and budget airlines are going to base themselves there.
While there are other small airports around Montenegro (there's a small, international airport in Tivat), Podgorica is the airport volunteers will most likely be booking out of, so we're looked up flights out of Podgorica for this post to help you get an idea of what's out there.
Know These Airlines + Their Schedules
You'll probably find the best deals on budget airlines which are basic flights that can keep prices low because they don't include things like snacks, baggage, drinks, etc in the ticket price (and just charge you separately for all those extras if you use decide to use them). There is a long list of airlines that fly in and out of Podgorica, but we've found that two of the most popular budget airline companies have the best deals, and we've listed those below.
It's also important to realize that some airlines have better prices and routes on particular days of the week. Some airlines only fly to Barcelona on Thursdays, or typically have the best prices on flights to Budapest on Tuesdays, etc. We've pulled together some of the airlines from Montenegro that fly to a few of your favorite European destinations below (and their schedules) to help you get an idea of how to plan out your vacations with the best deals.
Ryan Air - One Way Tickets
Barcelona, Spain: $47 flights, but Ryan Air only flies here on Thursdays.
Brussels, Belgium: $35 flights, route only on Thursdays, Sundays, and the occasional Monday.
Bologna, Italy: $26 flights, route is only available on Mondays and Fridays.
Berlin, Germany: $57 flights, best deals on Thursdays and Sundays.
London, England: $68 flights, but typically has a long layover, about 6 hours. Prices for a direct flight or one with a 1 hour layover are typically $170+.
From Podgorica, Ryan Air flies to Spain (Barcelona), Germany (Berlin and Stuttgart), Italy (Bologna), Belgium (Brussels), England (London), Sweden (Stockholm), and Poland (Wroclaw). See flights prices for all these cities on Ryan Air Flights. I love this feature because you can set your budget (under 20 euros or up to 150 euros) and a set a date range and you'll see prices for all the airports you can fly into from Podgorica.
Wizz Air - One Way Tickets
Budapest, Hungary: $26 tickets — This flight is only available on Tuesday, Thursday and Saturday, with best prices typically on Tuesdays.
Munich, Germany: $18 tickets — Wizz Air only flies here on Mondays, Wednesday and Fridays.
Milan, Italy: $25 tickets — Typical best prices on Sundays or Wednesdays.
From Podgorica, Whizz Air flies to Germany (Friedrichshafen and Munich), Hungary (Budapest), Italy (Milan), and Poland (Katowice and Warsaw). See what fares look like to all these cities on the Wizz Air Fare Finder.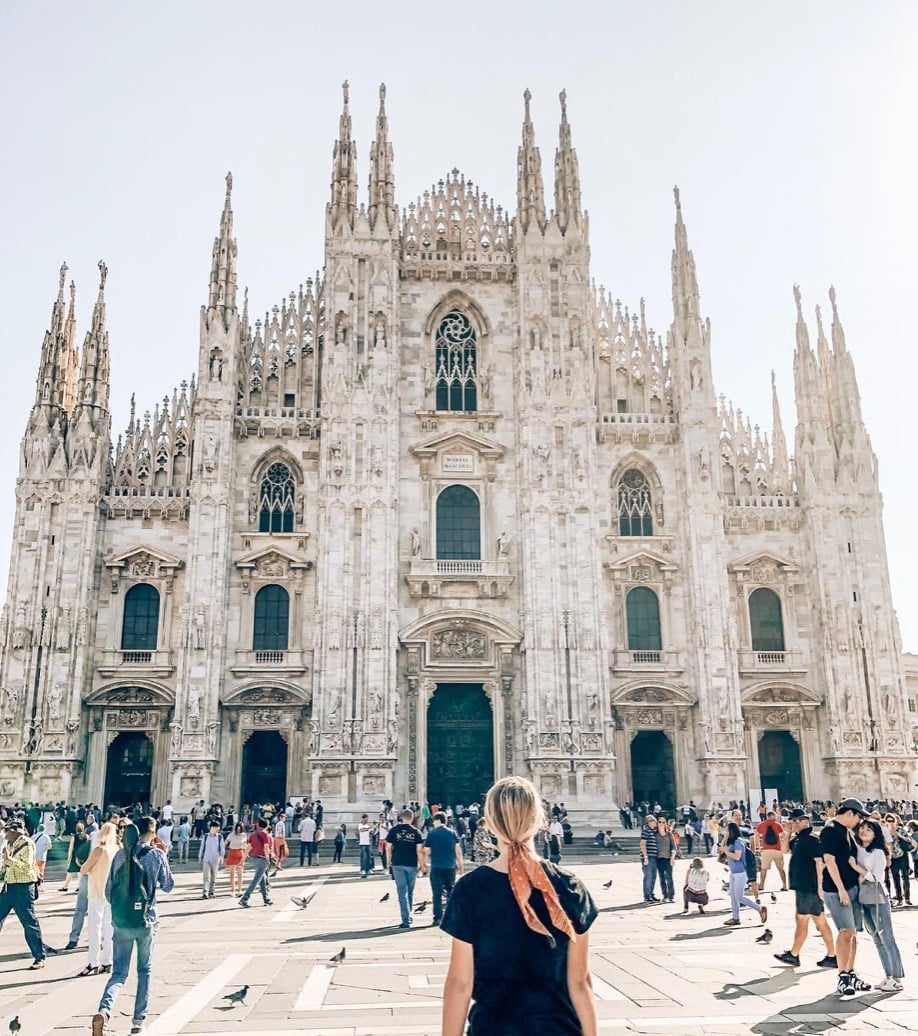 A Little Head's Up
It's hard to quote exact prices because they are constantly changing: One Wednesday in June you can find a $17 flight, but the next Wednesday, that same flight is $278+. This list has the lowest fares we saw over a couple of months, but prices change wildly depending on how far in advance you are buying them and what season you're traveling. We have some listed to give you an idea of what's possible if you can get the timing right, but the big takeaway is knowing which airlines have good deals to certain cities.
We also only gave some pricing examples of one-way tickets, since most ILP volunteers usually visit a few different cities and countries on their vacations, instead of flying on a roundtrip ticket somewhere. That can also help keep costs low!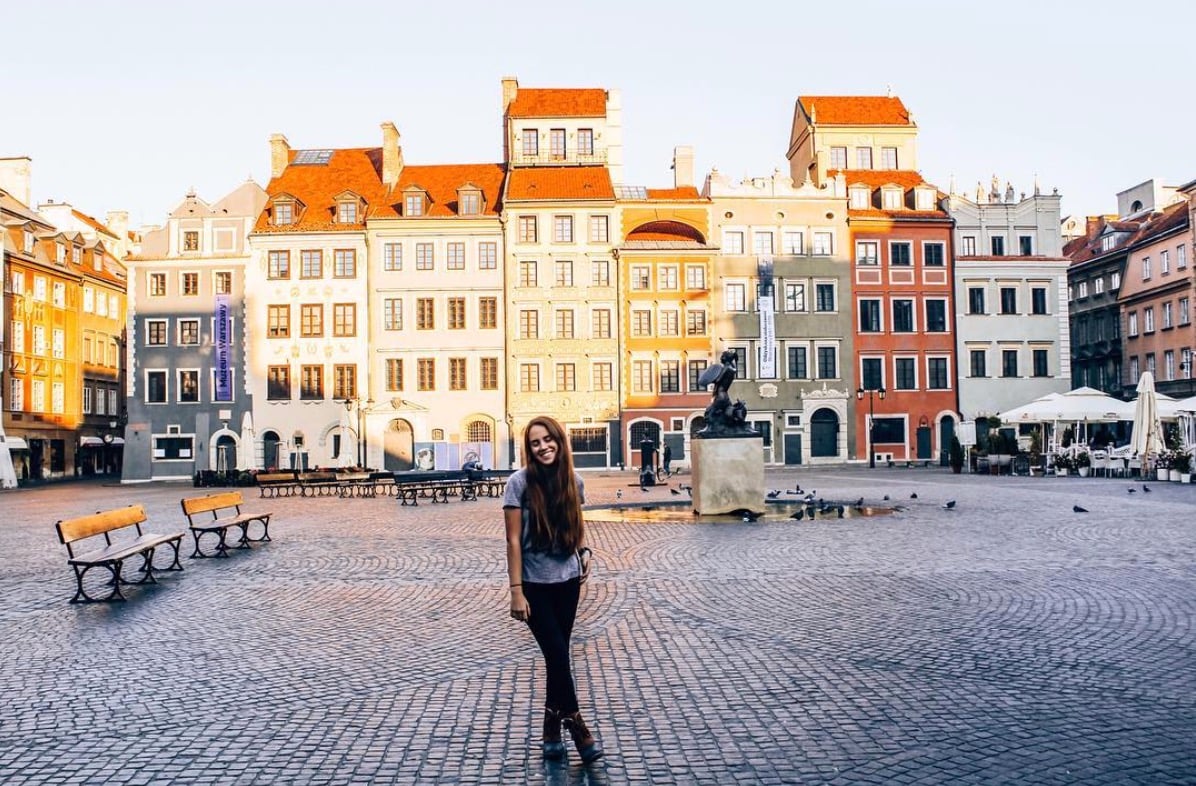 Fly To These Cities First
Didn't see your dream destination on that list? Not even an issue! The biggest tip for people traveling Europe is how easy it is to get around by train or by bus ... or even segmenting flights and booking another flight separately. I can't tell you how many times I've booked a flight to a different city first because it was cheaper, then just took a short train or bus ride to the city I really wanted to see. You may find a $20 flight to Bologna, Italy, but the flight to Venice is four times that …. it might be best to fly to Bologna, then take a $12 bus ride (just an hour and half!) to get to Venice. Plus, that way, you get to see even more of Italy which I'm always a fan of.
To help you get an idea of where you can go by bus or train from a few popular flight routes from Podgorica, we've looked on Omio for these times and prices:
From Brussels, Belgium
Get to Paris, France in just under 4 hours on an $11 bus.
Get to Amsterdam, The Netherlands in 3 hours for $18 by bus.
Get to Cologne, Germany in 2 hours on a $23 train.
From Munich, Germany
Get to Zurich, Switzerland in 4 hours on a $24 bus.
Get to Salzburg, Austria in 2 hours on an $11 bus.

Get to Vienna, Austria in 4 hours on a $34 train.
Get to Venice, Italy on an overnight 8 hour bus for $42.
From Milan, Italy
Get to Venice, Italy in 2.5 hours on a $24 train

Get to Florence, Italy in 1.5 hours on a $24 train

Get to Rome, Italy in 3 hours on a $42 train.

Get to Bern, Switzerland in 5.5 hours on a $50 bus.
Get to Lyon, France in 7 hours on a $47 bus.
From Wroclaw, Poland
Get to Krakow, Poland in 4 hours on a $5 bus.

Get to Prague, Czech Republic in 5 hours on a $33 bus.
From Barcelona, Spain
Get to Madrid, Spain in 3 hours on a $50 train ride (Madrid's a great jumping off point if you also want to visit Portugal)

Get to Palma de Mallorca island in 1 hour on a $17 flight
From Budapest, Hungary
Get To Vienna, Austria in 3 hours for $11 if you take a bus.

Get to Krakow, Poland in 7 hours on a $15 bus.
From Bologna, Italy
Get to Florence, Italy in less than an hour on a $20 train.

Get to Venice, Italy in an hour and a half on a $12 bus.
Get to Rome, Italy in 2 hours on a $22 train.
Get to Zurich, Switzerland in 8 hours on a $42 bus.
And of course, from all those cities you can look up even more routes on where to go next — Europe is very well connected by buses and trains so once you take a cheap flight from Montenegro, you can plan on using buses and trains to help you get to the other places you'd really like to see.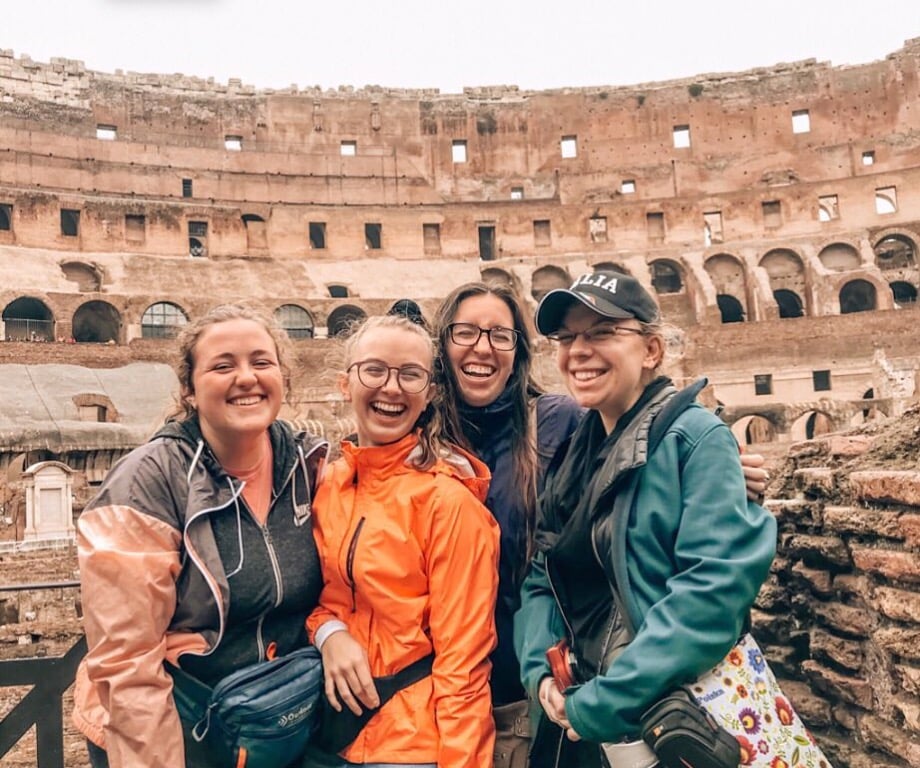 Live by the beach and vacation to places like Italy?
Get all that and more when you're volunteering in Montenegro! ILP volunteers are living in Montenegro, spending part of their time teaching English and part of their time exploring that countries, nearby getaways, then vacation time to explore other spots in Europe.