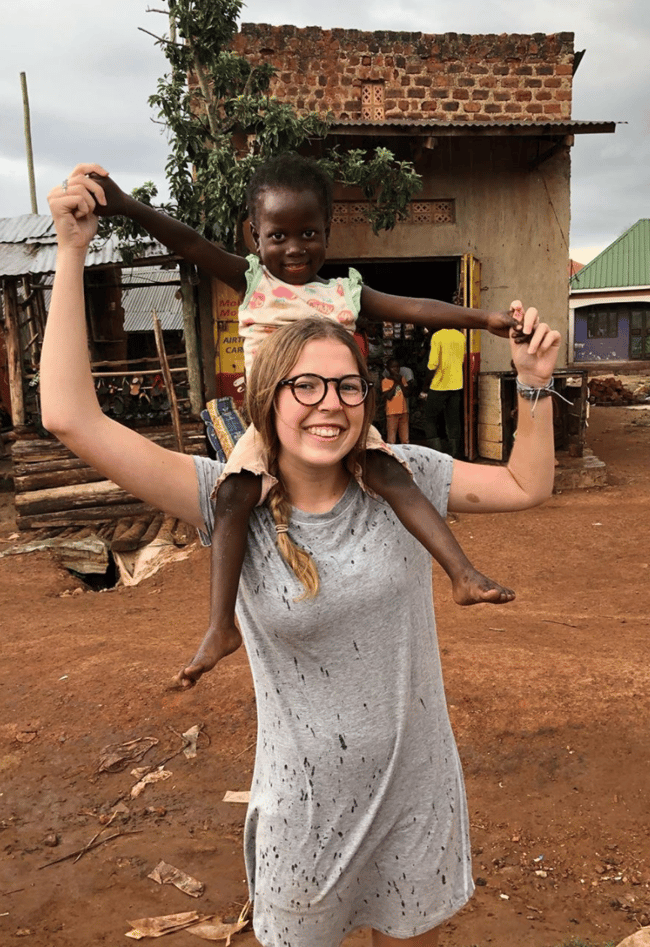 Headed to Africa for your semester abroad with ILP? Assuming you've never been there before you might be wondering what options you have for exercising while you live there for a bit!
Between playing tag with your students and other fun options, don't worry. Past ILP volunteers in Uganda have found lots of ways to keep their activity level up and we're here to give you a glimpse on what that looks like.


---
When you're volunteering with ILP you can cancel your gym membership and any subscriptions to save some money!
Here is a list of other ways to afford volunteering in Uganda
---


If you're typically active at home, it's a great idea to keep that up while you're living abroad. Feeling at your best (always, but even more so while you're living abroad) is important for lots of reasons and staying active is one way to do that. We all know it helps keep your energy up (and you'll need that to keep up with your cute kindergarten students!), and there's just so many benefits mentally, physically, and emotionally.
One proven way to continue your exercise goals is to do things that are fun! Besides running around with your cutie students, we have plenty of ideas and exercises you may not have realized you can do while living in Africa.
Do I have time to exercise on the ILP program?
ILP volunteers do have quite a bit of free time. And actually we often hear volunteers saying that they didn't realize they would have as much free time as they do! You'll be teaching kids 20 hours per week (4 hours per day Mon-Fri), and in the Uganda program there are also several additional service projects you can get involved with if you'd like, but other than that your time is free to use as you'd like!
ILP isn't the type of program that plans out your day for you. We want you to have the experience of living abroad so that you truly feel like a local and it eventually becomes like home. This is your experience and you get to make it whatever you want!
If exercise is important to you, you definitely have time. I personally try to exercise once a day and when I was volunteering with ILP in Mexico I always felt like I got a solid jog in the morning or afternoon. Not only was I able to get an hour of working out, but I still felt like I had time to explore and do fun things with my group. And on top of working out, you'll be walking a ton doing normal day-to-day things.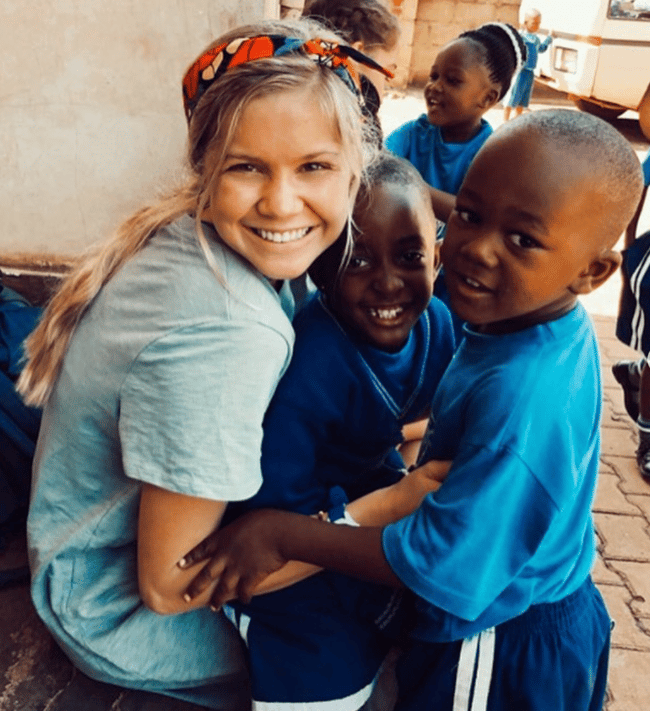 Running
One semester the group of Uganda volunteers even trained for a marathon in Uganda! Running is a really great way to explore your new home for the semester and get to know the city. If you do choose to run during the program there are a few things you need to keep in mind.
Stay safe — You're totally welcome to go for a run around where you're living in Uganda. You might naturally be more careful at first, but after living there for a couple months it definitely starts to feel more like home and more comfortable. That's great, but it's just always important to remember that you're still in a foreign country and it's always better to more cautious because you're less familiar with your surroundings than you would be at home.
First thing to know is that the roads in the town where ILP volunteers live are bumpy. Like really bumpy. The roads are often made of dirt in this part of the world and Uganda gets heavy, heavy rain which means those dirt roads often become a muddy mess, leaving behind a very uneven pathway. There's nothing more that could cramp your racing style than a sprained ankle so keep your knees high and your eyes peeled. Another precaution we want you to consider is leaving your earbuds at home. Although Justin Bieber has gotten you through your long runs in the past when running in Africa this isn't the case. Earbuds can prevent you from hearing all the cars and people around you. Oh and you'll always have a buddy with you because we operate with a buddy system, so talk to members of your group and see if anyone else is interested in jogging with you.
Drink water — Running outside in Africa can get pretty hot on days where the sun is beating down. Volunteers that were training for races said the heat was manageable though. To escape the heat, there's always the option of running in the afternoon. The most important thing is to remember to keep drinking water and stay hydrated.
What kind of races can I run in Africa?
Imagine racing along the Nile river or through the plantain farms in Uganda? There are lots of races and different distances you might want to check out if you like to run or want to start.
Uganda Wildlife Race
If you are planning on volunteering with ILP during the Spring time you definitely need to check this one out! Not only will you feel good accomplishing running a race, but the proceeds go towards a charity. Last year it went to purchasing scholastic materials and contributing school fees to children of the hero's of the wildlife conservation. We're big fans of finding ways for our volunteers to benefit the community that they're living in during their semester abroad, and this is one small way to do that. Check out their website here.
Source of the Nile Race
You can sign up to run along the Nile river if you are in Uganda during our Fall semester. This race is known for its one of a kind views and is truly something you will never forget. Here is their website to read more.
+ more
There are so many more options available you could have a race every weekend if you really wanted to. Browse around and find the race for you on this website. They are really good at keeping you updated on the races you wont want to miss.


Swimming
Escape the Uganda sun for a second and a take a swim. Our volunteers have been going to a hotel to use their pool and tell us that has been a great way to do it. One of our volunteers went this route and this is what she says, "This is definitely a great place to hangout and relax after teaching as well as working out! They have a great restaurant and amazing staff as well as a spa that you get discounts on if you have a membership!"
If this is the way you want to go there are a couple options on pricing. If you are just ready for a good swim it's inexpensive for only $4 a day. If you are coming more frequent, there are also month and semester long memberships for just the pool or a membership that is for the pool and gym combined. For ILP Volunteers — your Head Teacher has access to an Area Book where past volunteers have left tips about how to get to this hotel, so just talk to your HT after you arrive in Uganda to get that setup.
Group Exercise
Personally I have found that I am more motivated when I am exercising with other people and it can be more fun. When I was on the ILP program in Mexico I would exercise with a few girls in my group. It was like my own little cheer squad they would push me on days I didn't feel like exercising and I could be their motivation when they needed it as well.
When you get to Uganda there are a few inexpensive and fun options for you and your group to all work out together. Again, your HT will have access to all the details of these options in your group's Area Book if you want to get involved.
Aerobics Class
Be instructed by Ugandan's previous special forces trainer for only $1 per class. I won't lie, it's a tough work out but definitely something you don't want to miss out on. And you'll have the other volunteers there to feel the burn with you.The location is only about a ten minute walk from where the volunteers are living, so it's an awesome option.
Yoga
As an ILP teacher your days will suddenly be filled with a lot more noise and stress. Probably more than it did before. Teaching young kids with their endless energy is hard work! Although it is so fun to teach, you still might want to have a little relaxation and thinking time to yourself. Yoga is a great way to start or end a day of teaching for both your mind and body. Past ILP volunteers have recommended a yoga studio that is only about 5 minutes away from their home. They also offer more than one style of yoga. Select the yoga that fits your style best. There's vinyasa, ashtanga, and capoeira yoga classes. They also have barre and Aeriel classes if you want to branch out even more. The classes range from $6.50-$9.20 or you can purchase a membership for 10 classes a month for $52.00.
Make Up Your Own Workout
On the grounds where the volunteers live, there is a cement open-air courtyard where you can do your own thing! Past groups have mentioned making up their own circuits and doing it together. While I was on the program I would follow exercise accounts on social media often there are full workouts or circuits that you can find on youtube or instagram.
You might already follow fitness accounts that you love, but we also have this post where we put together our favorite accounts that make working out from home so easy.
There's plenty of inexpensive, fun, and even free ways you can keep active and enjoy your time living in Uganda. You'll have both the time and resources to stay active. Whether you are an avid exerciser now or you want to be, there are activities and opportunities for you while you are on the program.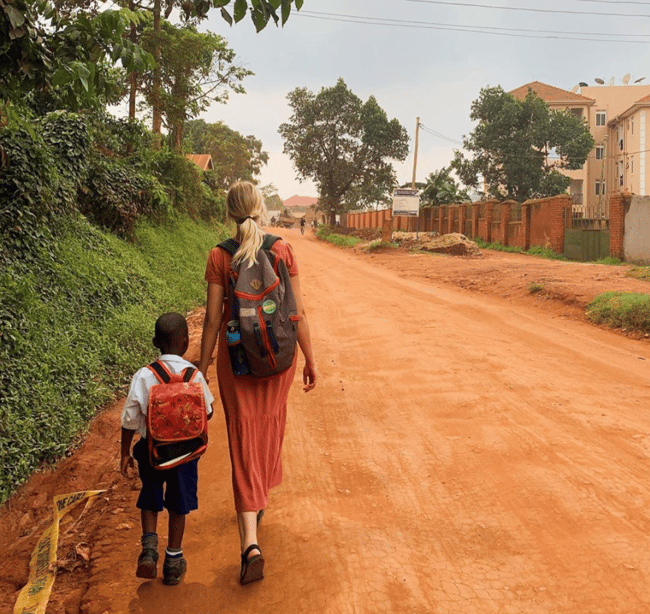 What else do you want to know about volunteering with ILP?
While you're getting ready to go on your adventure we realize you might run into a few questions. I know, I've been there. There are a lot of things that you want or need to know and that's what we're here for! Besides reading more of our blogs you can find a lot of answers to questions or advice by texting some one in the ILP main office. The office is full of alumni that can help with virtually any question you have. We want you to feel ready and excited for your upcoming semester with ILP.