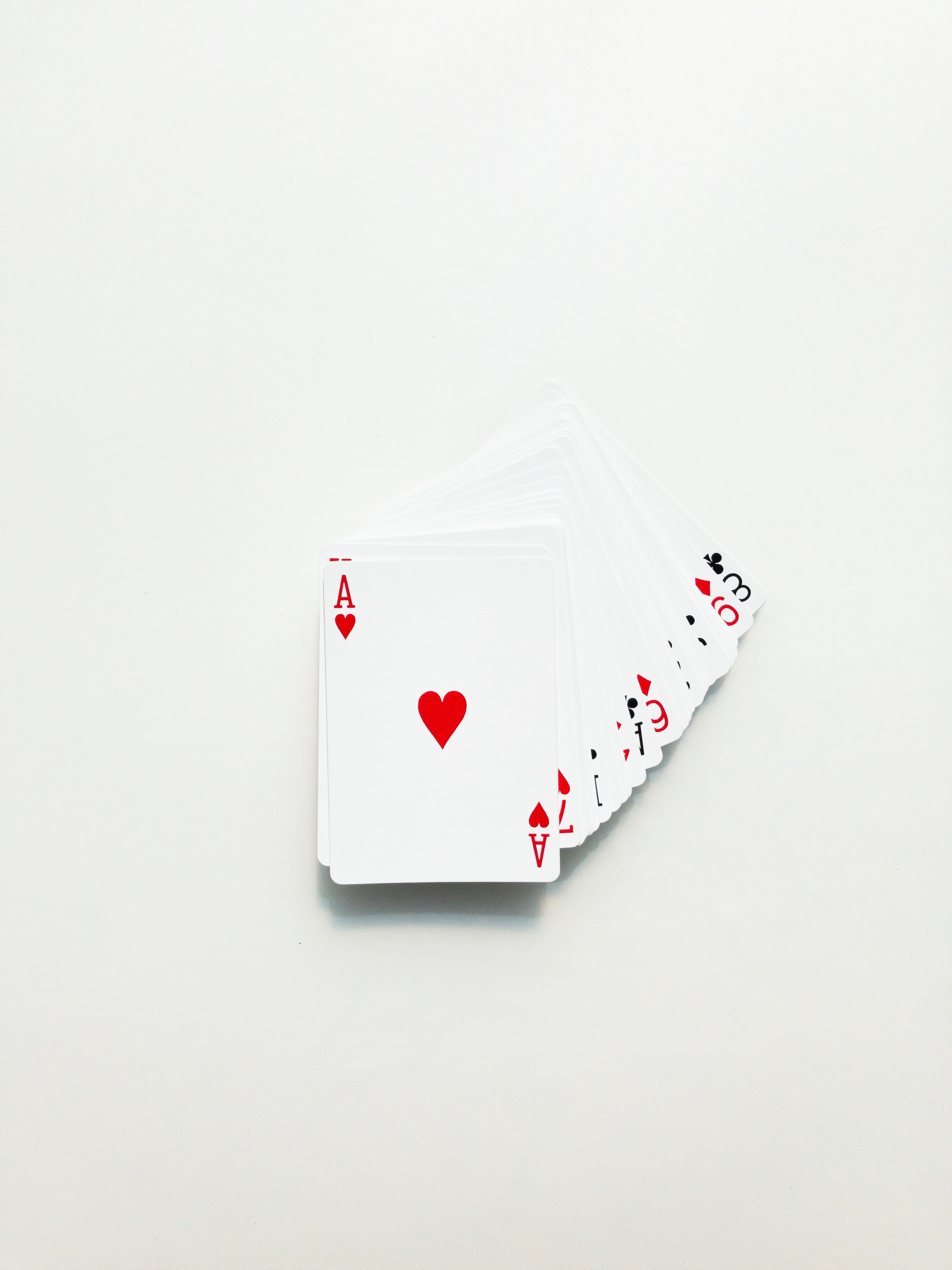 Looking for some on-the-road entertainment that won't take up too much packing space? Get yourself a deck of cards and play these seven fun group games!
When you're traveling (or volunteering abroad with International Language Programs!), you're probably going to have some extra time on your hands. You might be waiting in the airport, having a chill night at your hostel after a long day exploring, or traveling on a train to your next bucket list destination. While you could totally entertain yourself with Netflix or a book, we think card games might be more fun and interactive!


---
Want to start traveling the world?
Come apply to volunteer abroad with ILP!
---

You can probably find board games to play at the hostels you stay at. You could also play these free phone games with your friends. But we love the idea of having a simple deck of cards because if you pack your own, you are guaranteed to have a source of free entertainment and won't require charging or cell service like phone games might. And there are so many different games you can play with the same 52 cards.
Most of these games are super easy to learn and once you have the rules down, you can play for hours!
Speed
Cheat
Egyptian Rat Screw
Crazy Eights
Kings Corner
Spoons
President


Speed
Speed is a fast-paced, two-person card game where the goal is to be the first person to get rid of all your cards. Rather than taking turns, the play is simultaneous, keeping players on their toes to put down a card that's either higher or lower than the one put down before it. It's a classic and quick game that's simple to learn. This resource has all the instructions for the game, including how to set up the deck, all the rules, and even a video to explain things visually.
Cheat
Cheat, also known as "I Doubt It" or "BS" is another game where you want to be the first person to shed all your cards. If you can hold a solid poker face, you'll probably do well in this game. In Cheat, you will put down one to four cards when it's your turn and say what the cards are (EX: three kings)... but you don't have to tell the truth! It's up to the other players to decide whether or not you're telling the truth. If they call you on your bluff and you lied, you have to take the whole pile, setting you further back from victory. If you told the truth and they called you out, they have to take the whole pile. You can play with as little as two players or as many as five or more. For the official rules and more explanation, go here.
Egyptian Rat Screw
In all honesty, this article can tell you how to play Egyptian Rat Screw better than we can. To be the winner, you need to be the person to collect all the cards in the deck. Face cards and aces are gold here, because if you put down one of those cards and the next person doesn't have another of them to put down after you, YOU get the whole center pile! Which is a huge step toward winning. However, "slap rules" can overrule the power that face cards and aces have, so you'll definitely want to remember all the slap rules.
Crazy Eights
In Crazy Eights there are two objectives. The objective of the entire game is to have the fewest points and the objective of each round within the game is to run out of all the cards in your hand first. To start, each player in the game gets five cards. To dealer places the rest of the cards in a pile in the center, then flips over the first card to start the discard pile. The player to the left of the dealer starts the game, putting down a card that is either the same suit or same number as the first card (EX: if the first card is a three of hearts, the person has to play either a three of any suit or any number card of hearts).
The next person goes, following that same rule. If a player doesn't have a card they can play, they must draw from the center pile until they get a playable card or the center pile runs out. Once a player gets rid of all their cards, that means that round is over and points are tallied using these point values. The entire game ends when the first person gets to 100 points and the winner is the person who has the fewest overall points. More instructions for Crazy Eights can be found here!
Kings Corner
This game can be played with two to four people. Much like Crazy Eights, there are two objectives. The round objective is to run out of your cards first. The game objective is to have the lowest points at the end of all the rounds. This game is pretty similar to Solitaire, in that you want to play your cards in descending order to get rid of them, switching between red and black cards.
Even with written instructions this game can be confusing to try to learn, so we recommend watching this quick 4-minute video for a visual guide on everything from the initial set up and objective to game play and score-keeping. It's an awesome game to play once you learn how!
Spoons
Spoons is such a fun game! And honestly, the more players, the better. At the very minimum you could have three people though. For this game, you'll of course need a deck of cards, but you'll also need some "spoons"... or just any small objects you have that could be placed in the middle of the game (rocks, hair ties, coins... really anything small you have on you). You'll want one less "spoon" than there are players in the game. So for example, if six people are playing, you'll need five spoons. The object of the game is to collect four of a kind.
Once someone gets four of a kind, everyone tries to grab a spoon. If you're the one person who doesn't get a spoon, you get a letter in the word "S-P-O-O-N" and if you get all five letters then you're out. If someone gets out, remember to take out a spoon in the following round since you'll have one less person playing. The last person standing wins. For a full explanation on how to play the game and what the rules are, you can go here.
President
Ahh President... a game of social rank and the teensiest bit of trickery. You can have three, four, or five plus players, but the entire deck gets dealt out evenly amongst all the players to start. The first player (the one to the dealer's left) puts down a single card OR a set of cards (ex: three sixes). The next player must put down a single card if the prior card was single or a set HIGHER than the previous card(s).
The only caveat... a set of cards can only be beaten by another set of higher cards (so three sixes have to be beaten by three cards of a higher value, not just one card of a higher value) otherwise the person must pass. If someone plays a card or set of cards that no one in the group can beat, they win the round. All the cards in the pile get set to the side and the winner of that round starts the new round. Ultimately, the first person to get rid of all their cards first wins and becomes the "President". You can read more specific game instructions here.
How does making like-minded travel buddies sound?
When you volunteer abroad with ILP, you'll have other people in your group to teach, travel, and experience the country you're in with! With the new friends you make from your group, you'll have amazing people to walk around Thai night markets, explore Romanian cathedrals, or sunbathe on Mexican beaches with. Click the button below to see if our program is right for you!