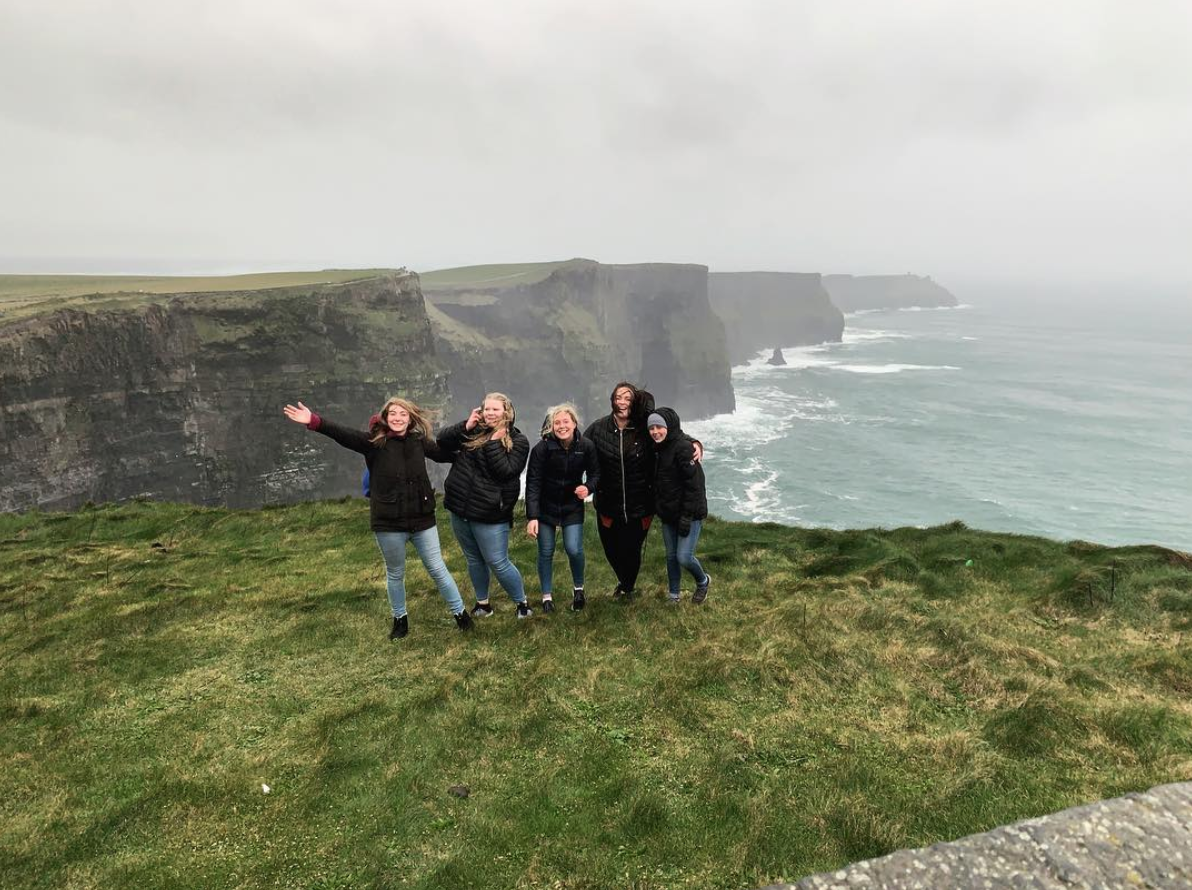 The wind carries the Atlantic sea air up while the wind pushes you back and then in hits you ... I'm in Ireland!
Arguably the top must see spot in Ireland — The Cliffs of Moher are a UNESCO Heritage Site in Ireland, 750 feet of sheer cliff at the highest point. One ILP volunteer said and I quote, "BEST VACATION EVER!!!" So, if you're planning a trip here, get excited. There's even been several major movies filmed here like the Princess Bride and Harry Potter and the Half Blood Prince (just to name a couple).
---
Traveling around Europe?
Check out our top European destinations guide right here
---
You already know you're coming for those jaw dropping coastline views (which won't disappoint), so the two main things you need to know are 1) The best ways to see the Cliffs and 2) How to get to them. Oh and I've got a few tips for you. Let's go over it.
Best Ways To Experience The Cliffs
On Foot
There are routes that run over 10 miles along the coast ... seriously right along the cliff's edges giving you views for days. Walking is absolutely the way to just take it all in and just enjoy it all. The walk from Doolin (which is one of the closest towns) to the Cliffs is a little under 5 miles and takes about 2.5 hours, so that's probably your best bet. The trails are pretty easy, but definitely pack some walking shoes if you're planning to do the full 5 miles. Some people walk out to the Cliffs and then take a shuttle back (or vice versa) ... more on the shuttle below.
You can also take a guided walk if that's more your style. Book with a local historian, catching the green landscape and local farms on one side of the trail and the Atlantic coast on the other. It's a great way to get away from the other people at the main outlook points, really enjoy the views, and even learn some about Irish folklores and customs while you're at it. Cost = 10 euro per person. Book it here.
*Just a heads up, the trails aren't patrolled and just about every site says it's not recommended to go when it's bad weather (rainy, stormy, excessively windy, etc). So be smart and careful! This advice also applies to bicycling, too of course.
By Bicycle
Dreamy? YES. It's true. Rumor has it, the bikes routes along these cliffs have actually made it to the top 10 in the world (and we're not surprised).
There are routes planned out for you that can vary in distance, but if you're here for a quick trip you'd probably be most interested in the 1.5-2 hour ride, from south Doolin to the Cliffs. Download the bike routes here. There is a bike park with a local area map close to the Visitor Center. You can also rent bikes in Lahinch and Doolin. You can even find bag storage free of charge in the Shannon Heritage gift shop on the ground floor of the Visitor Center.

By Boat
I always see photos from the tops of the cliffs looking down, so I didn't even realize you could do a boat tour and get another view! They're typically pretty quick and just a fun way to see the cliffs from a unique angel.
Cruises like this one take about an hour in total, leaving from Doolin doing a little trip past the cliffs and head back to Doolin for your drop off. You can often get a closer look at those cutie Puffins and they even take you by the famous sea cave that you're already familiar with if you've seen Harry Potter and the Half Blood Prince. Cost = 15 euro per person. Book here.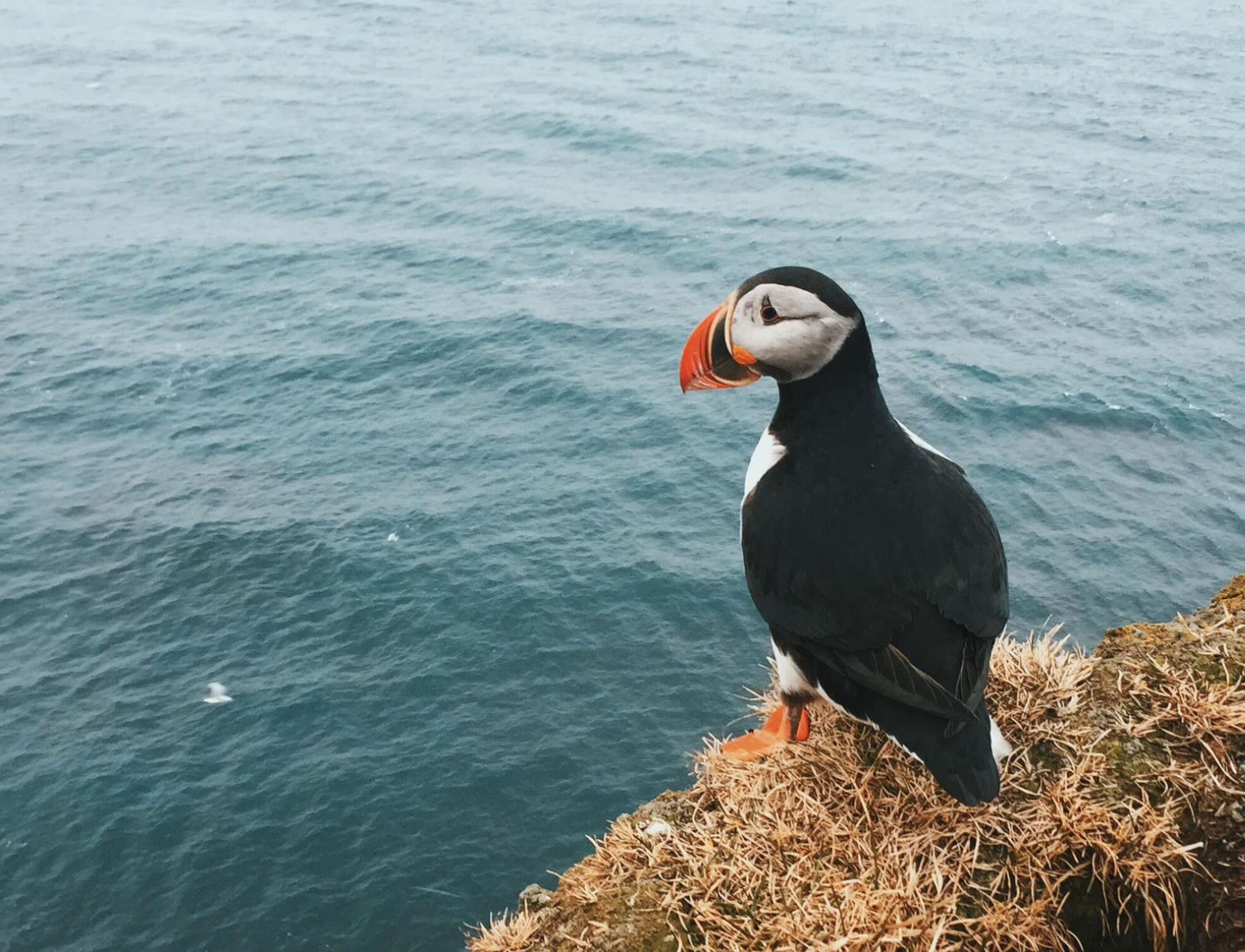 Tips
When To Go
Just like any world famous site, there are going to be busy seasons. The busiest time of year here is over the summer from June to August, however there are still plenty of visitors from about April - September each year. If you come during the summer, just try to come earlier in the day as it starts to get more crowded after 11:00 AM.
We say you'll want as least 2 hours here. Some people stay half a day which is probably plenty, but you definitely don't want to rush. This is the kinda place you want to sit and hang out for awhile with your ILP group.
Helpful Info
There is a Visitor's Center just across the street from the Cliffs of Moher parking lot that can be really useful. Check out their hours and more tips on their website.
Weather
At times the weather, especially the winds, are too strong making the Cliffs dangerous and even closed at times. Check ahead of time to gage the weather. The Visitor Center is a great place to get up to date info.
Speaking of weather, just remember you're not in control. Some days will be so foggy and others will have blue skies. It's very common for winds, clouds, and rain to come through this area. Your best bet is to not rush your trip so that if you do come on a bad weather day you have time to see if you can wait it out.
Oh and bring warm clothes!
Be Oh So Careful
We mentioned above that sometimes the area is closed due to weather, but even in the best conditions still be so careful. The trails follow along the coastline giving you a clear view, and the majority has no guard rails. You can walk right up to the 750 foot drop if you want to. Please don't.
There have been death here from tourists slipping and unexpected gusts strong gusts of wind are common. Just recently in 2019 a student fell to his death. There's just no reason to even get close to the edge, so keep your safety in mind.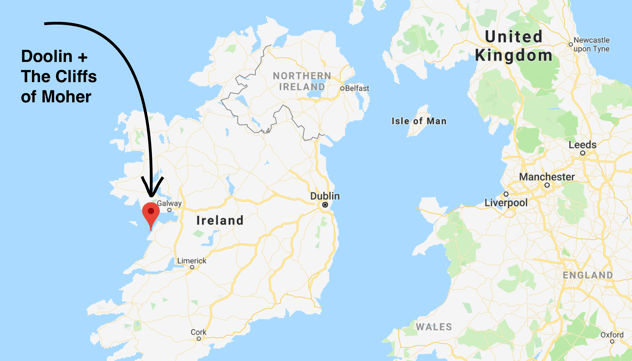 Getting There
Arriving in Ireland
There are several cities that you can fly into, so I'm often looking at where I can get the best flight deals to as well as what else I want to see in Ireland when choosing the airport.
Shannon Airport - Galway
Shannon Airport serves the western half of Ireland, making it the closest airport to the Cliffs. It lies southeast, just west of Limerick. The budget airline RyanAir can often get you killer deals on flights to Shannon (SNN).
You can take a bus directly from the airport to the Cliffs if you want (just making a stop to change buses at the Dennis bus station). By bus, travel time is usually 1.5-2 hours. You can also take a taxi from the airport, however that's going to be the most expensive option by far. But if you've got bags, you probably want to head to your hostel first anyways.
My advice? A lot of people fly into Shannon Airport, then head to the city of Galway which is another really cool city that you'll want to check out! Take Bus Eireann directly from the airport to the Galway stop. Stay in Galway, unpack your bags, enjoy the town, and then head to the Cliffs the following morning. The journey to Galway from the airport is about 1-2 hours and costs around 9 euro.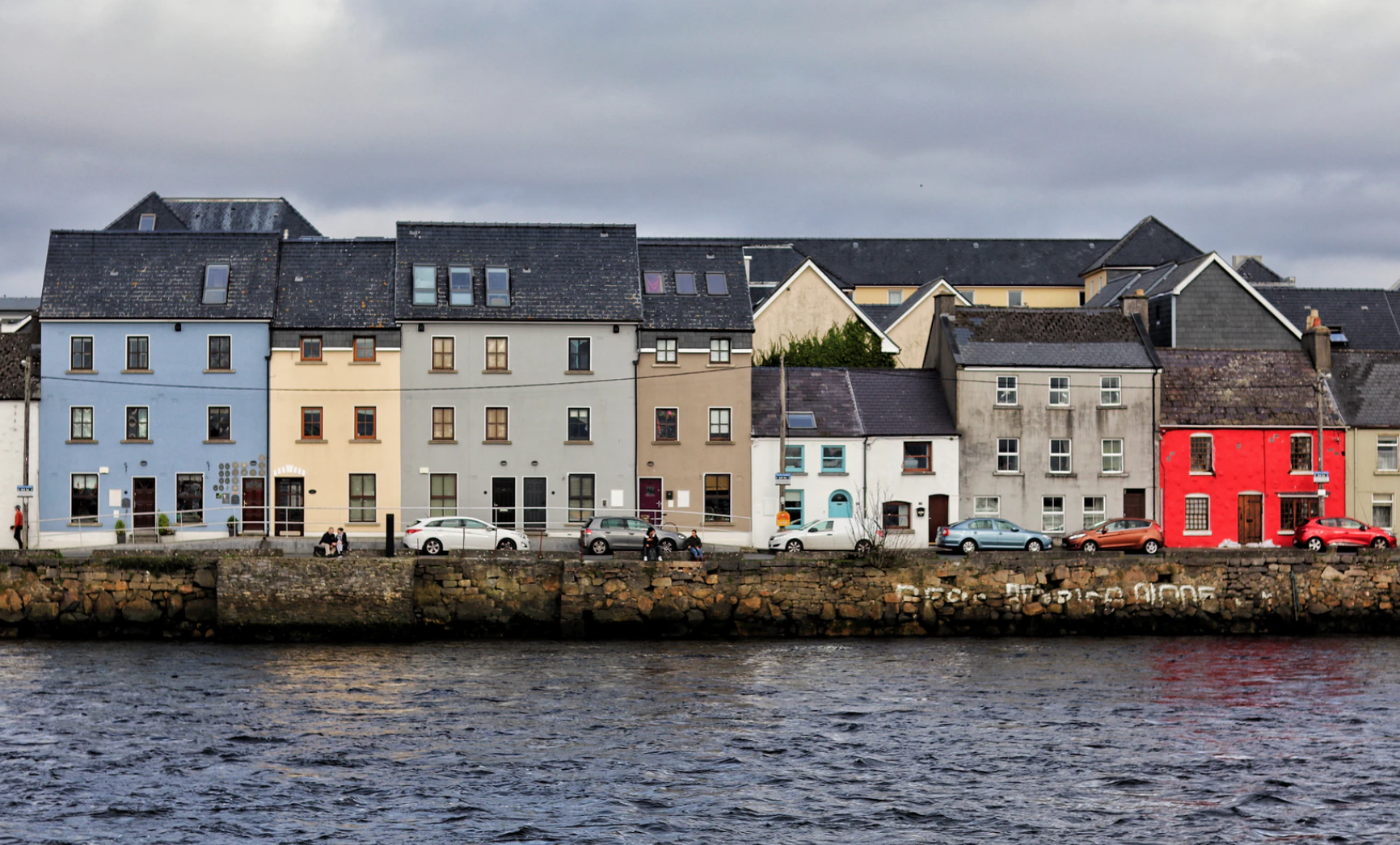 Dublin
Budget airlines like RyanAir often have service to Dublin as well (which is a city you'll want to come see anyways) so it's also a great spot to fly into. There's tons to see and do in Dublin from the gorgeous churches to Dublin castle, and of course THE FOOD. There's no shortage of pubs in Dublin that will serve you up some yummy Irish lunches.
One ILP volunteer said this about Dublin, "It was SUCH a fun place to see! Definitely one of the top favorites of everyone I've talked to that has been there. It is so green and fresh and alive! There is a ton of shopping you can do, also recommend visiting Trinity College, the Dublin Castle, and take a bus outside of Dublin to the seaside. It's absolutely amazing, green cliffs, lots of colorful seashells, and a nice pathway to walk along!"
Here's way more about Dublin so you can plan your visit here before visiting the cliffs.
+ Getting To The Cliffs From Dublin
Then take Bus Eireann from Dublin to get to Galway to go see the Cliffs. The ride is about 3-5 hours (depending on the time you choose) and costs about 11 euro. You could do a 1 day trip from Dublin, whether on the bus or with a tour group, but it will definitely be a packed, busy day! A ton of tourists do it this way, but then they miss all those cozy coastal cities in the west and you might not get as much time as you'd like actually enjoying the views.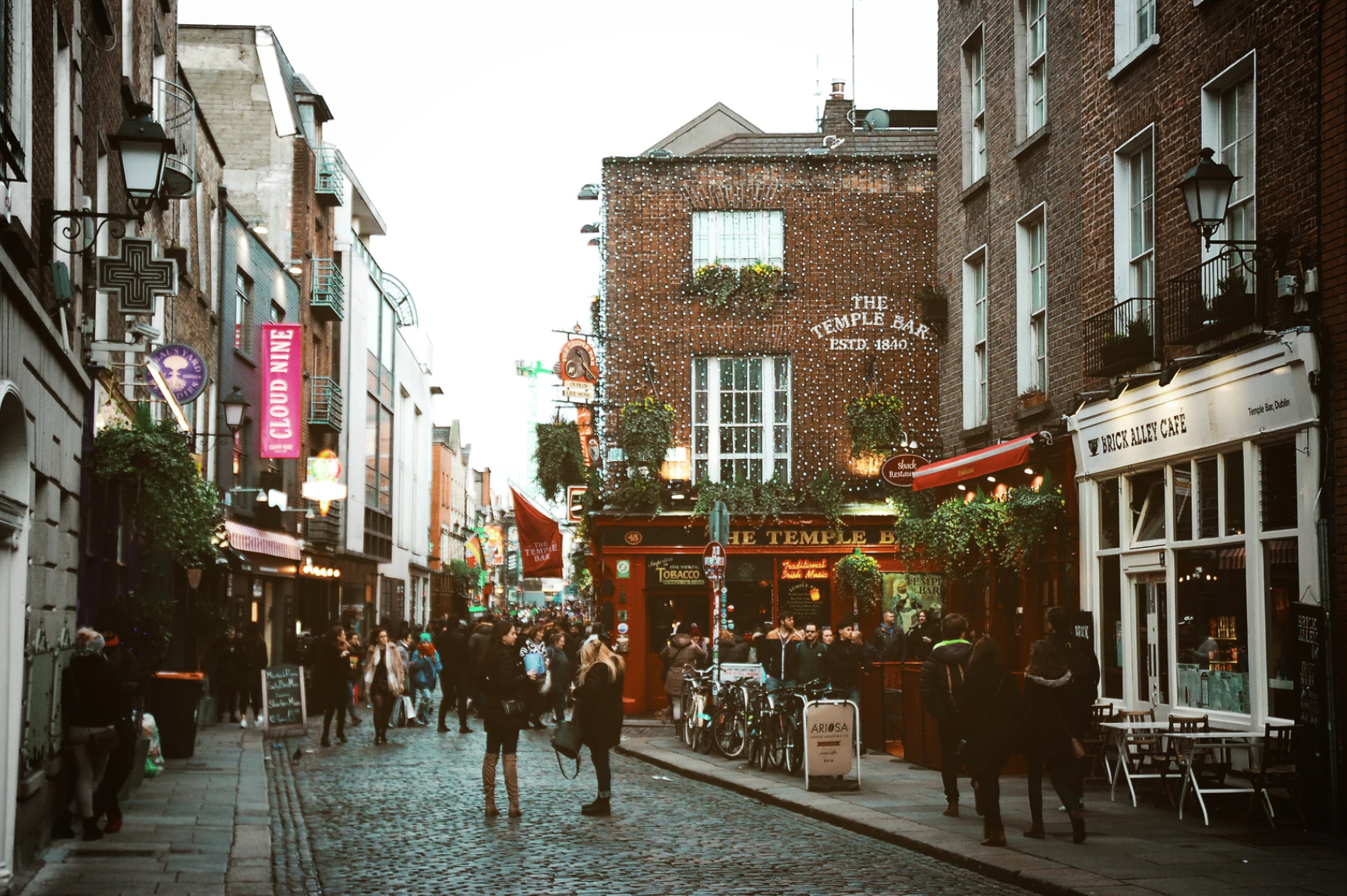 Make your way to Doolin
Doolin is a small coastal town, right at the base of the Cliffs of Moher making it a great jumping off point before heading out to the look out points. Many people come from all over Ireland to Galway first, then make their way to much smaller Doolin to see the Cliffs.
From Galway you can take a bus easily into Doolin. Take Bus Eireann for the 2 hour journey, costing about 17 euro.
Getting to the Cliffs
Like we mentioned above, getting to the Cliffs can be half the fun.
The Green Way
Literally and figuratively ... pun intended here. There's been some initiatives to stay as green as possible at this natural wonder, which we love and want to support — walking and biking to the Cliffs is actually highly encouraged by the locals, plus you just get more time outside enjoying those rolling green hills that Ireland is so famous for.
But you've also got other options if you don't have as much time.
Shuttle
During the busy summer months, you can book a shuttle to get you right there pretty conveniently for as low as 4 euro, giving you 2 hours at the cliffs before you head back. Book your shuttle here.
Another shuttle option from Doolin is here.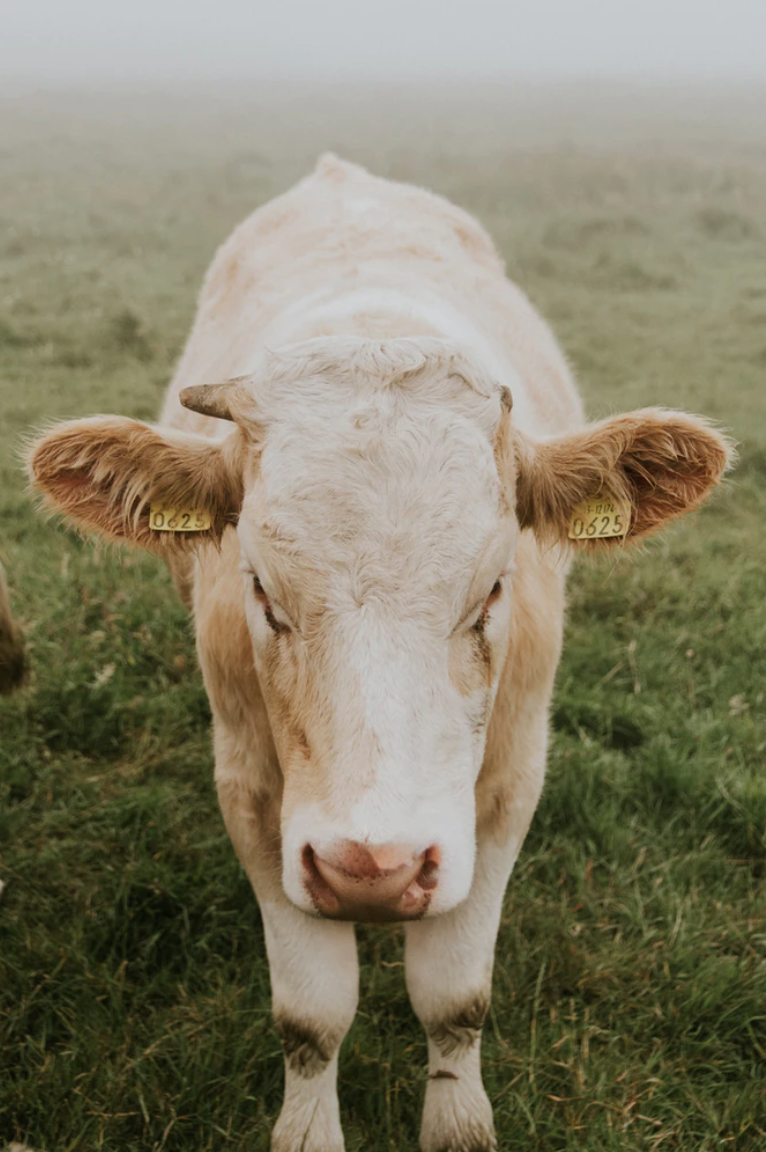 See all those European spots like the Cliffs of Moher and more!
Want to see alllllll the European classics from Ireland to Italy to Poland plus lots more? Join a group of other 20' somethings and volunteer for a semester abroad. You'll get 4 months of life in Europe with other college age volunteers which make for the best travel buddies. You'll have to volunteer and work with kids and also time for vacations to travel throughout Europe. Click below to see how it all works.