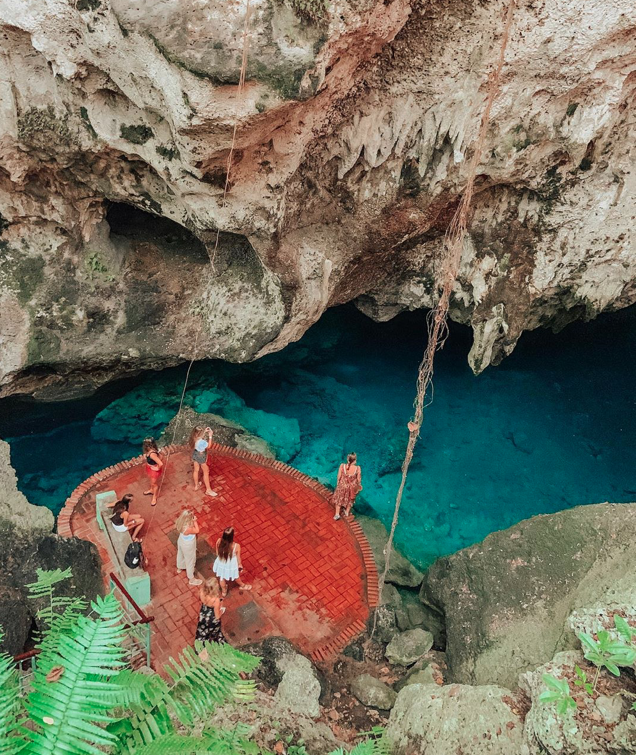 While here, don't miss out on seeing one of the coolest hidden gems the city has to offer, Los Tres Ojos National Park.
If you're heading to the Dominican Republic for your semester abroad, chances are, at some point, you'll visit the oldest city in the Americas, Santo Domingo — you'll fall in love with the colonial streets and museums, not to the mention that the city couldn't be closer to one of the prettiest spots in the Caribbean: Los Tres Ojos.
---
Thinking you need more time in the DR?
Come volunteer in the Dominican Republic for a semester!
---

International Language Programs (ILP) sends college-aged volunteers to teach English and make a difference but don't worry; ILP volunteers have loads of free time, every weekend off and vacation days to really explore the DR and the Caribbean ... including this hidden gem.
Los Tres Ojos National Park
You'll also hear this spot called "3 Eyes Park", which is the English translation for those who haven't started to learn basic Spanish.
Los Tres Ojos National Park is unreal. The park features several gorgeous lagoons, with crystal clear blue water, hidden in rocky caves and outcrops. These caves were once used for religious ceremonies by the Tainos People, who were indigenous to the DR.
For a small fee (about $0.50) you can even take a short boat ride across one of the lagoons to get this iconic picture right in front of El Cuatro Lago (the Fourth Lake)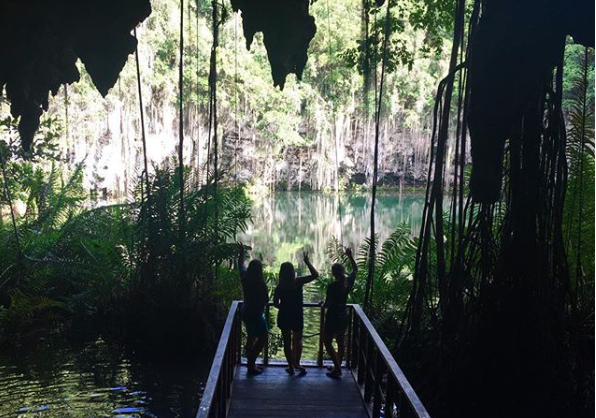 How Do I Get There?
Many ILP volunteers told me that their favorite part about living in the DR and volunteering abroad here was visiting Santo Domingo was exploring this national park (apart form the cute DR kids, of course!).
Los Tres Ojos is about a 15 minute taxi drive east from the Zona Colonial part of the city.
Cost + Hours
No need to save money with a student discount here: the entrance price is less than $3.00, and like we mentioned before, you can add on a $0.50 boat ride to take you to the open air lagoon. Not bad!
It's generally open from about 8:30-5:30 and it's best to get there early to avoid any crowds. The lighting is also very pretty earlier in the day, so if you can, it's nice to get there right at 8:30.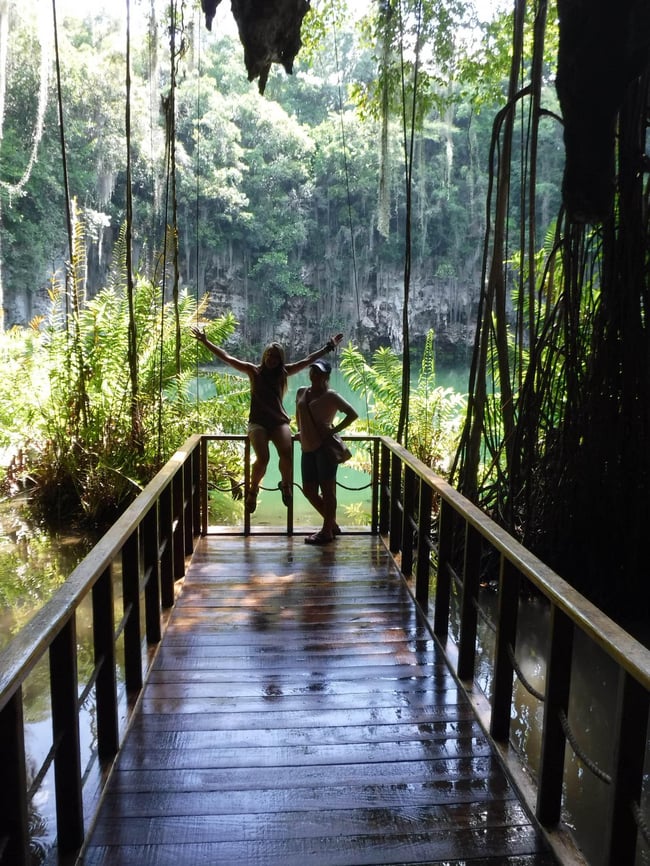 Ready to come spend your semester abroad in the Caribbean?
Make sure you check it out for yourself when you are in Santo Domingo ... you won't want to miss it. But we also think you won't want to miss the chance to do some volunteering and exploring during your semester abroad with ILP. Live just minutes away from the beach and make a big difference in this humanitarian program.
Get more info about what life is like in the DR by clicking below: