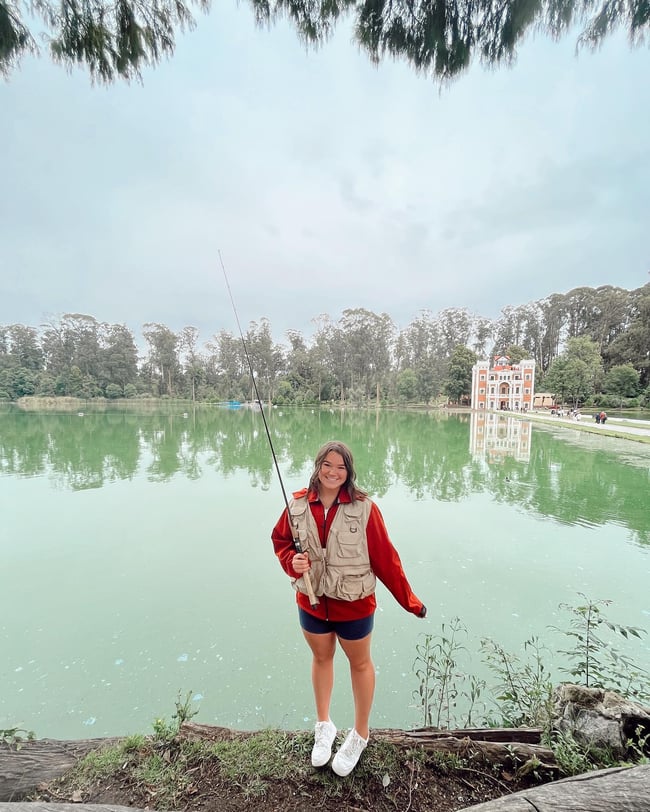 Tour the mansion on the grounds, go ziplining, or rent paddle boats on the surrounding lake — we love a quick trip to this estate!
One of the best parts about my ILP semesters was the free weekends where I could go exploring beyond my typical day-to-day spots. All ILP volunteers are teaching just part-time during the week, with every Saturday and Sunday off. And both of my semesters (in Europe and Asia) were packed with day trips and weekend trips on those free weekends.


---
Loving the idea of living and volunteering abroad, with weekends off (and vacation days)? All about volunteering with ILP, here.
---

If you didn't know, Mexico may be my top pick for those who want to pack in a lot of weekend travel, on a budget. Take the little city of Chaulta, for example!
Found just outside of Puebla, you can find zip lining, fishing, paddle boat rides on the lake, and more. It's the ideal day trip or a weekend getaway, especially with this info and tips from volunteers:
A Little Background On The Ex-Hacienda de Chaulta
This space has a history that spans a couple of hundred years, first established in the 18th century. The huge amount of land was used to produce grain, before being purchased by Thomas Gillow, an Englishman who later passed the property to his son, Eulogio Gillow. Euglogio was the main player in the hacienda's fame, building the first hydroelectric dam in all of Latin America on this property. He's also famous for building the iconic building that now brings in lots of tourists, the stunning red brick-and-white residence (known as El Castillo, or the castle). In its time, the site was a huge operation, encompassing a forest and a man-made lake, formed by that dam.
Visiting these days means enjoying the grounds, and the adventures if you'd like! We have the details below but plan on taking a tour of the remaining buildings (a small museum houses some photographs and furniture of the time), admiring courtyards framed by watch towers, and taking several pictures of the manor house. There's also fishing, zip lining, paddle boats on the lake, and more. It makes for quite the picnic spot, as well.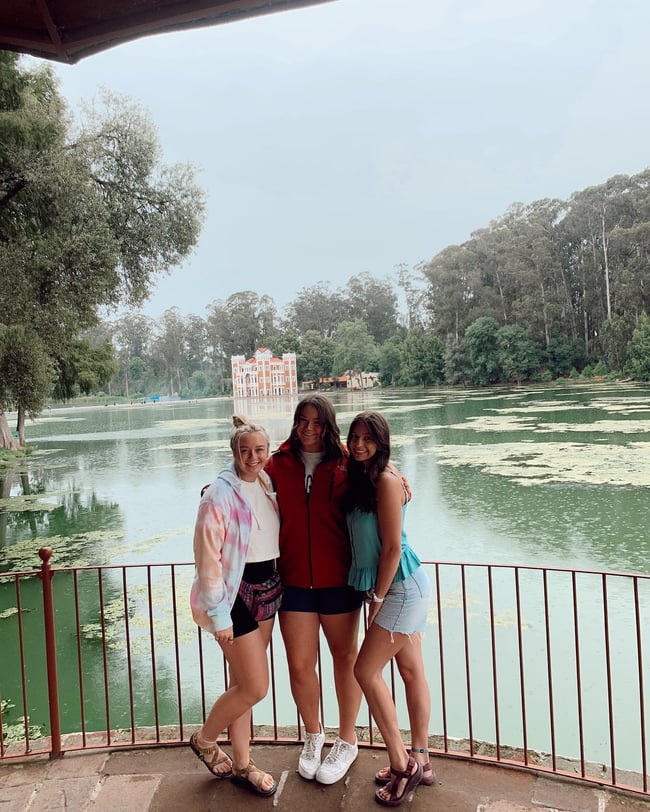 All The Things To Do Here
Tour The Hacienda
Your entry ticket gets you access to all the grounds of this impressive estate, which still has buildings to admire and learn more about. Plan on lots of time wandering the grounds while you run into the former horse stables, and other buildings from the 18th century.
You'll want to block out plenty of time to admire the rest of the estate, but if you'd like the best view of the area, head to the brick manor house. Inside, there is a small gift shop you can tour before climbing up the narrow stairs to the rooftop. It's the best place to view the lake and grounds from above. As a heads up, the lines to go inside can get rather long on weekends (with wait times around an hour or more).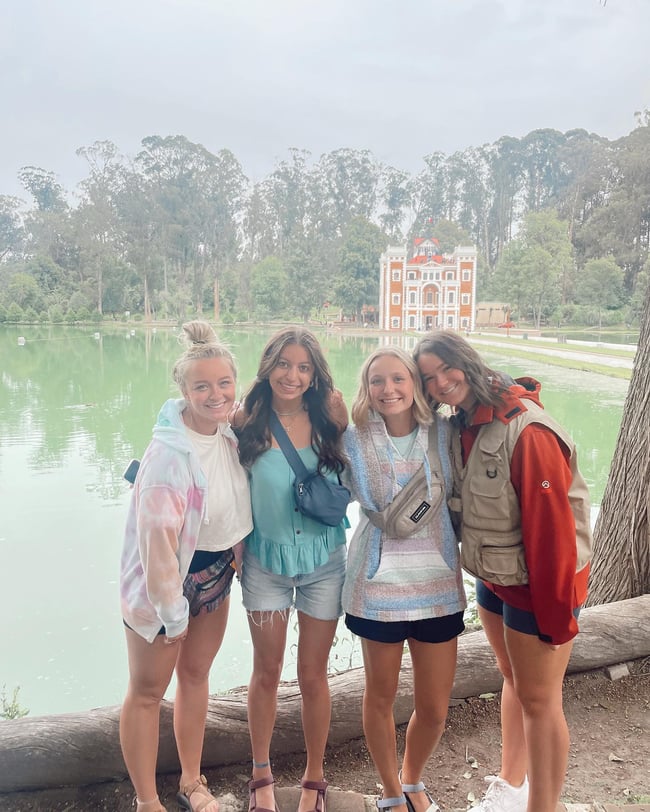 Go Fishing
"I knew I wanted to go fishing in Mexico so bad, so I asked my local coordinators if they knew of anywhere we could go and they actually ended up taking us (here)! We loved it and definitely recommend it to future volunteers!!"
If you're anything like Taiya, an ILP Mexico volunteer, going fishing is the number one reason why you'd come to this sprawling estate. The lake is stocked with a few varieties of fish and you'll see locals sitting around the lake, hoping for a bite. If you didn't pack your fishing gear on your ILP semester, no worries. You can pay 155 pesos to rent a fishing pole, get bait, and pay for the permit. Prices for catching bass is 276 pesos for the pole and sport fishing permit.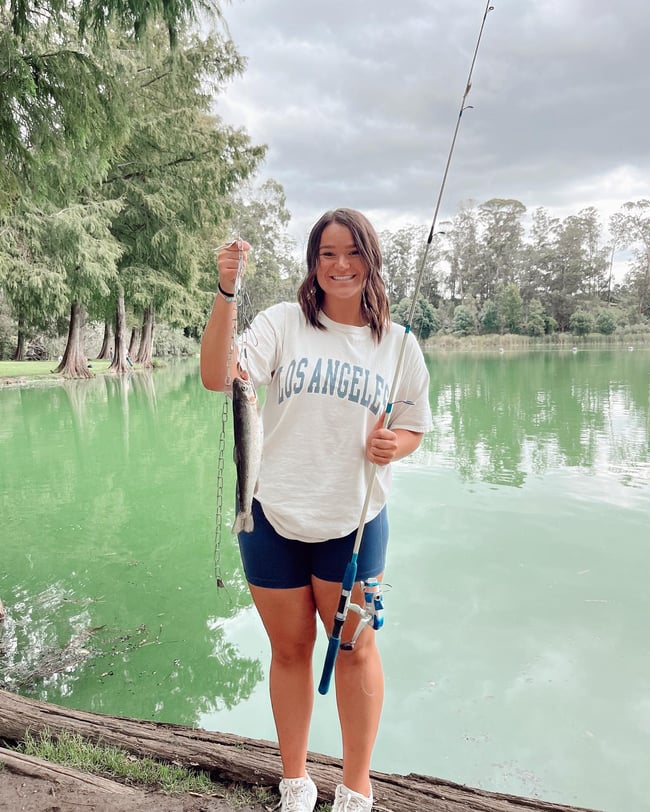 Rent Paddle Boats
Come get a closer look at the lake by renting paddle boats! These are rented out by time, and really can get you the best views of the hacienda and surrounding grounds. Rental prices are determined by time, with an hour rental for 115 pesos, and 30-minute rentals for 69 pesos.
Zip Lining
If you'd rather do a little more high-adventure activities, there is a small zipline on the property that can provide a bit of a rush! Prices are very affordable, with a single line zipline priced at 104 pesos.
Time Around The Lake
You'll notice a network of walking trails that wind their way around the property if you'd like to see more of the estate and the surrounding forest (you can find boardwalk trails that can take you deeper into the forest).
Tips For Visiting
Location, Cost & Hours
Plan on paying 42 pesos for the entry ticket (remember, other activities are not included in this entry ticket). You may be able to get the 26 peso student entry ticket, if you have your student ID card.
Open 8:00 AM to 5:30 PM, Tuesday to Sunday.
Address: Carr Federal México-Puebla Km. 4-5, 74135 San Lucas el Grande, Pue., Mexico
When It Comes To Food
It's very popular to bring a blanket and lunch and have a picnic on the grounds. However, you can also find lunch (and snacks) at a few different locations on the property. For something more substantial, there is a restaurant called "the Castle" that specializes in trout dishes, but you can find vendors selling ice cream, fruit, corn on the cob, pan dulce, etc.
+ Staying Overnight
You can really feel like you've stepped back into history by staying at the nearby Mision Grand Ex Hacienda Hotel. It's an upscale stay found just right outside of the grounds of the estate (just a 1-2 minute walk), so it's the closest thing to staying in the actual Hacienda on the grounds. If you want to stretch your visit to cover the weekend, it could be a fun place to splurge on a hotel!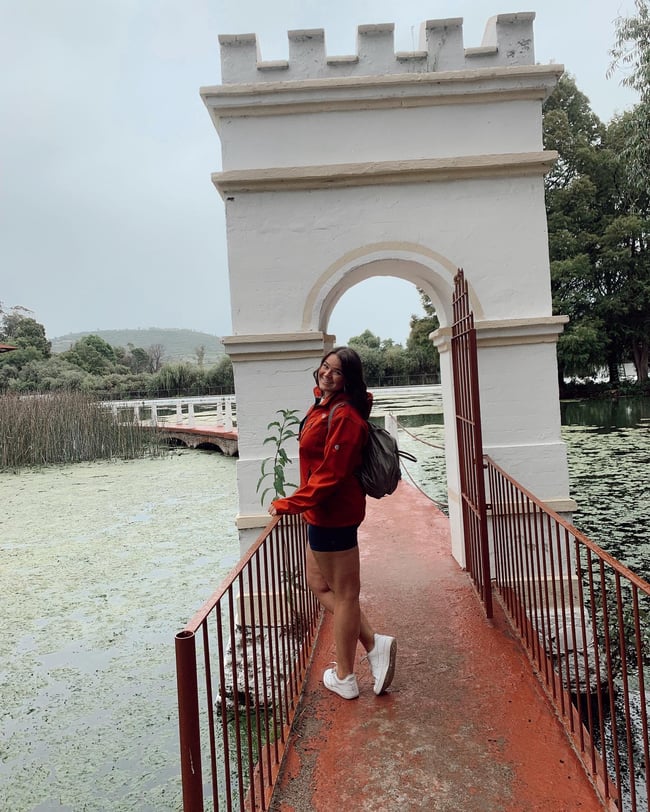 Getting Here From Puebla, Mexico
The easiest routes are from Puebla. From there, you have a few different options:
By Bus — There's an hourly bus with routes to nearby Apizco (1-hour journey, book here or get more info here). Then, from Apizco, a short bus ride (45- minutes, more info here) will get you to Chaulta. From there, you'll need to snag a taxi or Uber to take you to the Ex-Hacienda de Chaulta. It's a short, 5-10 minute ride from there.
By Taxi — It's a faster journey by taxi if you'd rather. Plan on around a 40-ish minute drive. Prices should be about $25-40, which you can split with others riding with you.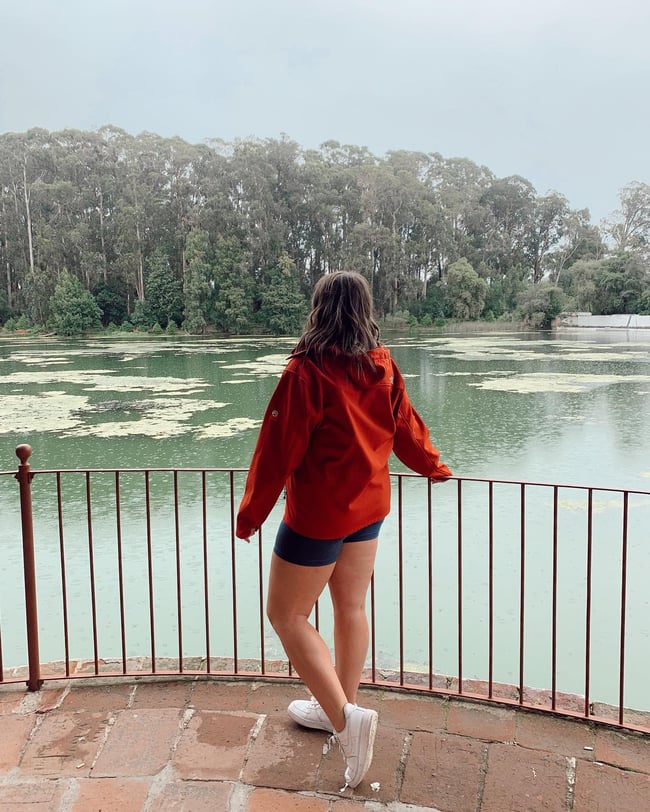 Come explore Mexico with a group of American volunteers
Whether you're headed to Mexico to swim in the prettiest cenotes, explore literal Magic Cities, or find favorite weekend trips like this. If that sounds like how you'd like to spend your free time, Mexico is definitely the country for you!