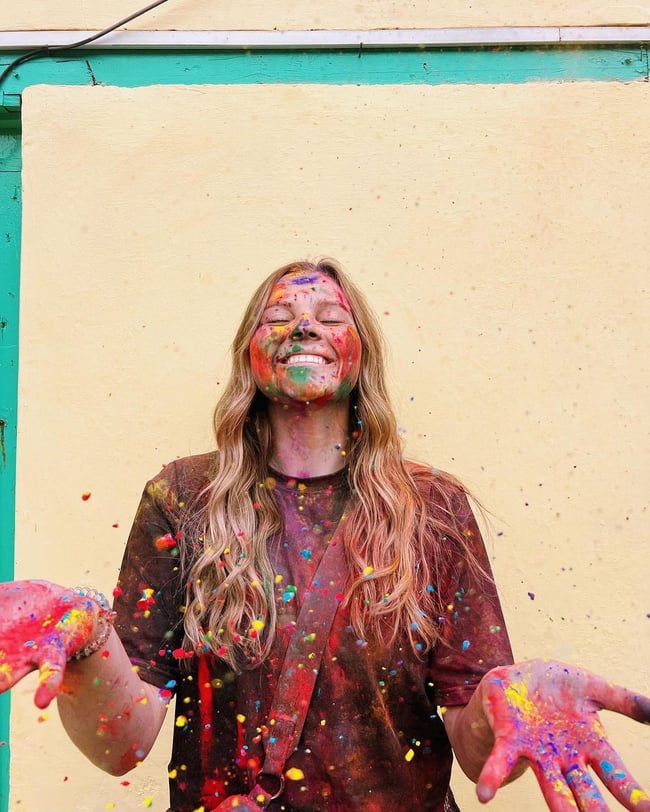 Luckily for you, there's one ILP semester where you can join in all the colors, sights, sounds, and celebrations of this world-famous festival.
Going to India in the first place is a pretty big bucket list destination. Then, there are just things that are like the icing on the cake — like going to see the Taj Mahal at sunset, taking a camel trek through the desert, or being in India to celebrate one of the most famous festivals in the world ... Holi!
If you really want to have the best kind of experience in India, you've got to come volunteer here in the spring so you can experience one of the coolest things to do in India in person.


---
What's this about volunteering in India?
Learn more here (and get the dates for our spring semesters)
---

Because we have a whole group of ILP volunteers headed to India when Holi takes place, we have this festival guide to help you learn about the celebrations and get a glimpse of how you can join in: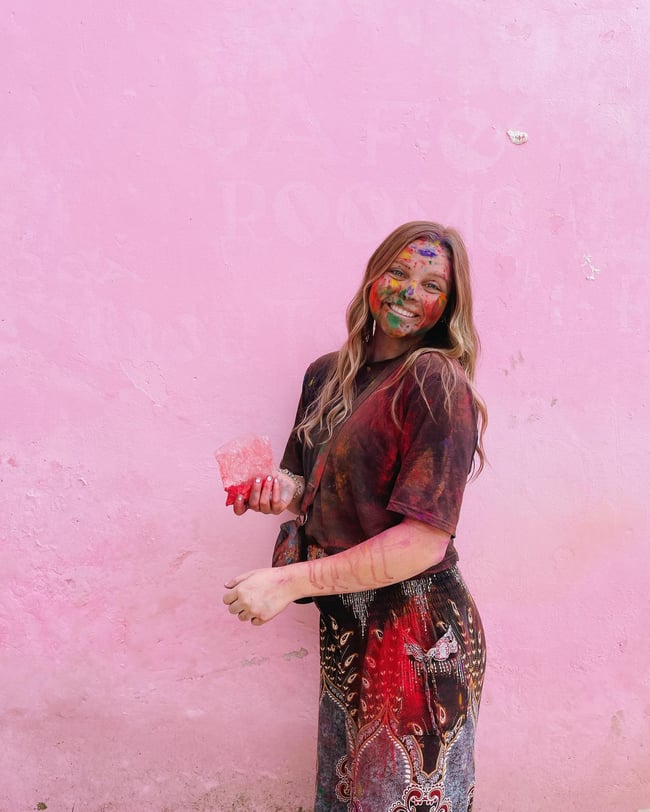 All About India's Most Colorful Festival
In this playful celebration, bags of brightly colored powders are thrown everywhere. Just a few pictures let you in on why this is sometimes called "the festival of colors"!
How Did This Festival Start?
Holi has deep religious roots, as a Hindu holiday that celebrates the victory of good over evil. The legend goes that the demoness Holika was sent by the evil king Kiranyakshipu to kill his son, Pahlada. Against his father's wishes, Pahlada was worshiping the god of Vishnu (who protects the universe).
The demoness planned to burn Pahlada to death on a pyre — a pretty perfect plan because Holika was immune to fire. According to legend, the two sat high on the funeral pyre, but when the pyre was lit, it was Holika who burned, because of her evilness. Pahlada was able to call upon Vinshu who saved him and allowed good to triumph over evil. Holi gets its name from Holika, who was overcome by the good.
There's a lot wrapped up in that definition of good: Holi also ushers in the arrival of spring, forgiving others, and the joy of falling in love. For many, this celebration reminds them to mend relationships and start anew. It's a time that symbolizes rebirth and starting again. Holi has been celebrated in India for decades, with poems describing the festivities from the 4th century.
Where Does The Color Come In?
While lots of the festivities and celebrations of Holi are symbolic and rooted in history and religion, the colors aren't really a part of that. Lord Krishna is also celebrated on Holi. Krishna is known for playing pranks, one of which involved dousing a village with colors and water. That mischievousness is incorporated into this festival by throwing gulal (colored powders) at everyone joining on the holiday.
Gulul was originally made from a whole range of flowers, spices, corals, and other plants which were dried, ground, and sifted to make those eye-catching colors. Now, synthetic powders are also used, though there's been a recent interest in returning to plant-based dyes.
But no matter the color, the gulul used in Holi has some significance — red is for love, marriage, and fertility, green represents new beginnings, and blue is a reference to Krisha.
Sometimes, dyed water is shot out of water guns (so the gulul will stick!), or poured into water balloons to be thrown. Flower petals or confetti are also thrown.
How Is Holi Celebrated In India?
This festival is a huge celebration, stretching across multiple dates or even weeks across India ... and several other countries. Holi has gained quite a level of popularity and is celebrated by non-Hindus in the US, the UK, Europe, and many other areas outside of India. You may have your own experience at a color festival, but celebrating Holi in India is the real deal — in some parts of India (the Braj region) the Holi celebrations last 16 days! Most Holi celebrations look a bit like this:
The first day is Holika Dahan, which is an evening of bonfires to symbolize the beginnings of this famous festival. Sometimes, wood and dried twigs are thrown in to symbolize the burning of evil spirits and intentions.
The colors don't even officially come into play until the second day of the holiday, Rangwali Holi. The whole area gathers together for a color fight where you throw handfuls of the colorful powders to anyone and everyone. There's usually music and dancing as well. Days before Holi, you'll see city streets lined with water guns, water balloons, and colorful gulal and confetti for sale to gear up for Rangwali Holi.
There are also several foods prepared around Holi, like gujiya, which is kind of like a sweet dumpling, filled with a variety of fillings. Coconut, raisins, pistachios, and cashews all seasoned with cardamom are popular. Keep an eye out for these while celebrating!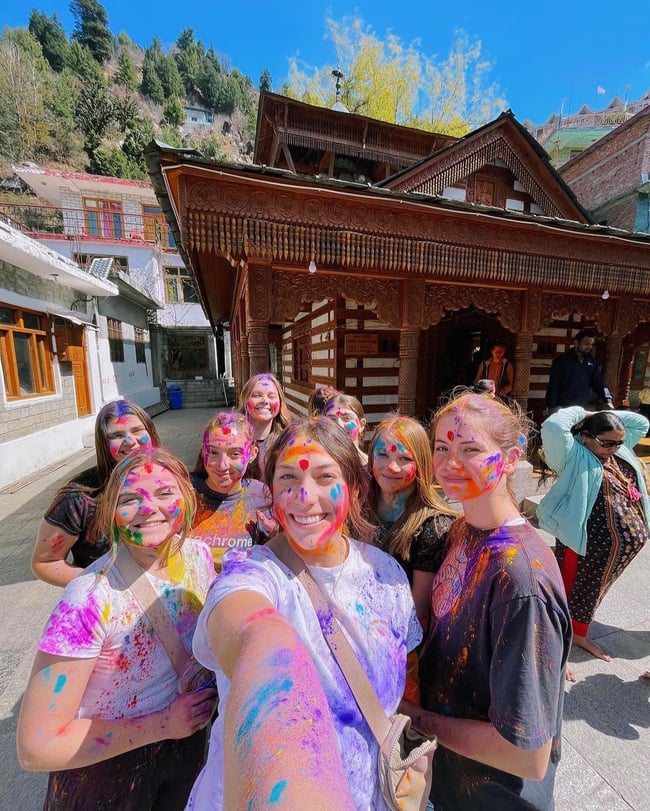 When Is Holi?
Holi is celebrated each year in the spring, though the date changes according to the Hindu calendar month of Phalguna. It's typically held in February or March, so it's definitely a festival not to miss while you're volunteering in the Spring semester with ILP! We send groups of college-age volunteers to several countries (including India) in a few semesters: Fall, Spring, and Summer ... If you want to celebrate Holi during your ILP semester, definitely apply for the Spring semester.
How Do I Celebrate?
So this will look totally different depending on where you are in India. We kind of mentioned before, but some areas celebrate Holi over a two-week span, other areas don't throw powders (but choose flower pedals or confetti), and other areas are massive massive parties that might not be what you're looking for.
One past ILP group headed to Vashisht, hidden up in the hillsides of the Himalayas. All of the local women here gather together and walk down the city streets kind of like a parade until they reach the city center where the color fight begins! There's lots of music and dancing as well as the whole city joins in on the color throwing.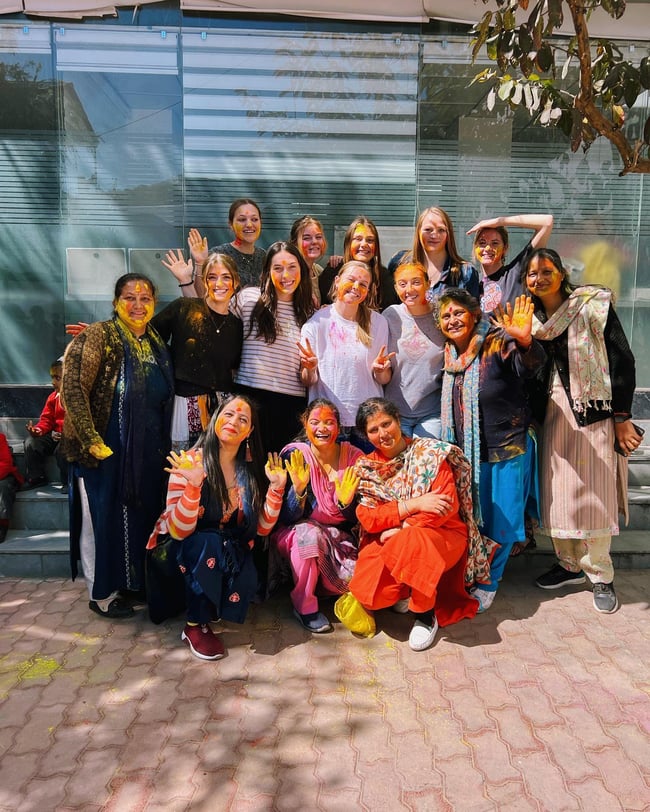 A Tip Or Two
If you'll be here during the spring semester and plan to join in on the celebrations, you may want to pack clothes and extra lotion for the Holi Festival. The brightly colored gulal can stain and doesn't wash well out of clothes — it is best to pack things you don't care too much about in case the colors don't come out in the wash. Wearing dark colors can also help your chances of the gulul washing out. Past ILP volunteers said that it took a lot of scrubbing to get the color out, but even still, wouldn't recommend wearing your favorites in case it does stain.
You can also protect your skin and hair by having wet hair and moisturized skin to prevent staining — coconut oil, olive oil, or vaseline is great for this. You may also want to wear sunglasses to restrict the amount of powder that can accidentally get into your eyes.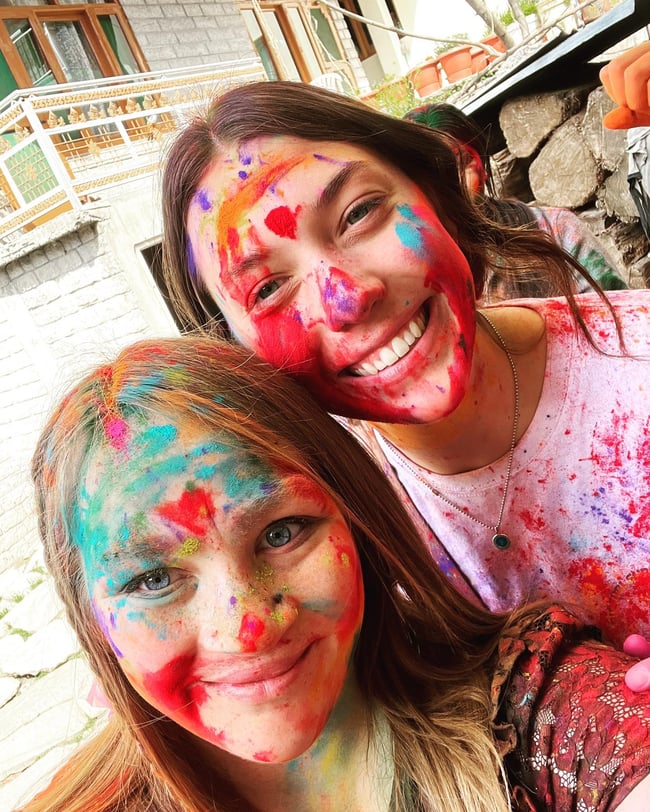 A Few More Holidays For Your Semester
Are you going to be headed to India but not during the spring semester? I mean, I would maybe re-evaluate because the idea of celebrating this particular festival while in India seems like a completely unbeatable experience, but if you can't make it work, India is pretty incredible no matter when you visit. Maybe you can time your semester to hit another holiday or festival happening throughout the year. Here are a couple to consider:
Fall Semester — Diwali, also known as the "festival of lights", is another celebration focused on light over dark, good over evil, and appreciating blessings like freedom and enlightenment. Dozens of lanterns and lamps are lit and are spread throughout homes and the streets to light the dark nights of the fall in this celebration. Like Holi, it's celebrated across India.
The date changes from year to year, but typically falls in October or November, making it a hit for ILP volunteers here in the fall semester.
Summer Semester — You have quite a selection of popular holidays and celebrations, depending on where you are! ILP groups have vacation time during their semester, which may mean spending Gangaur in Jaipur. There is often fantastic folk music, firework shows, parades, impressive puppet shows, and more celebrations over the 16-18 days.
Or, maybe you can hop over to Shimla for the film festival (which is a pretty big deal), which comes with flower shows, food stalls, live performances, and more.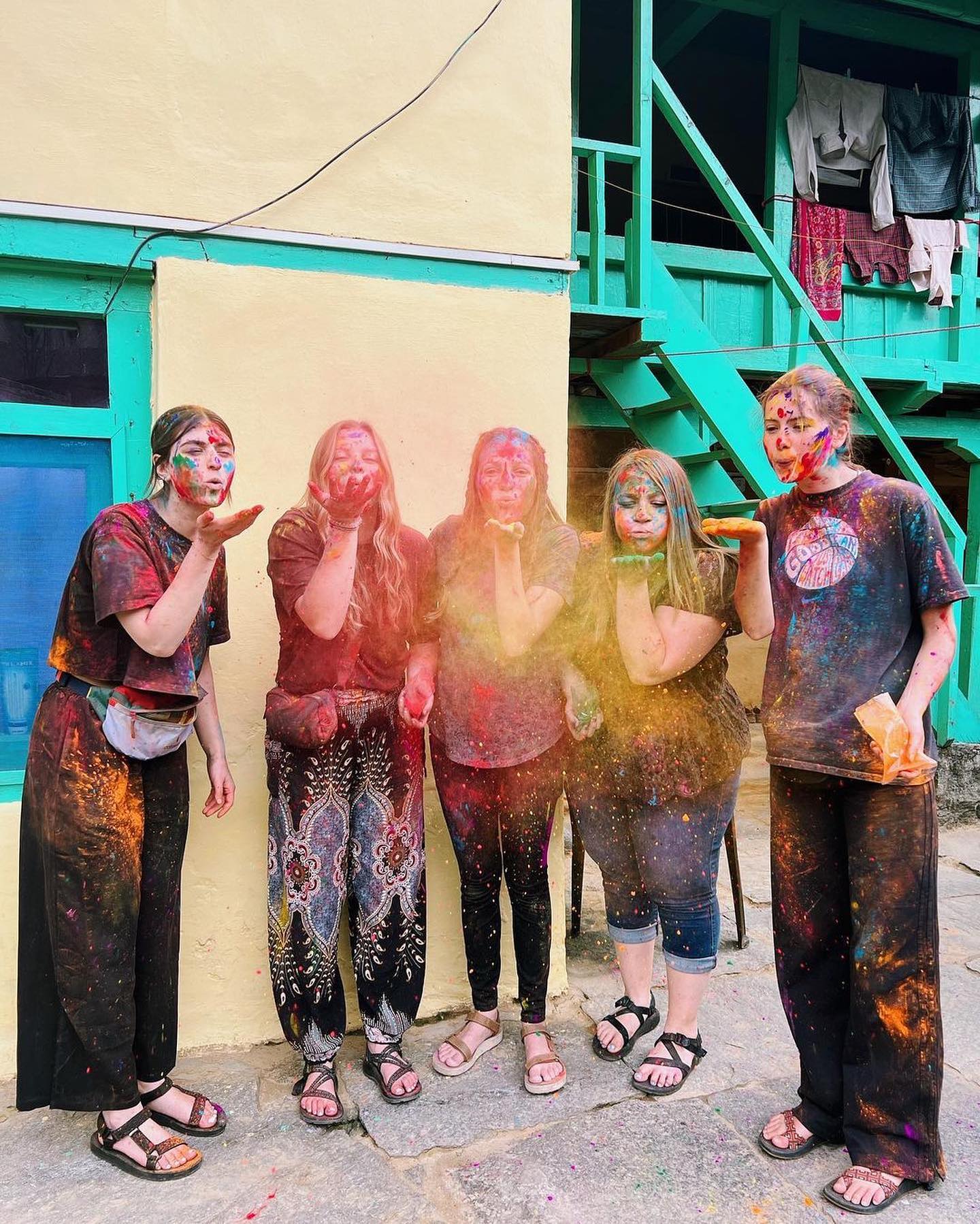 Interested in really seeing India?
International Language Programs (ILP) provides opportunities for college-aged volunteers to live in India, help children learn English through a free education, and have adventure upon adventure. We have trips every Spring, Summer, and Fall and would love to chat with you to see if volunteering with us is a good fit for you! Click below to learn more about the program to join our semester abroad.