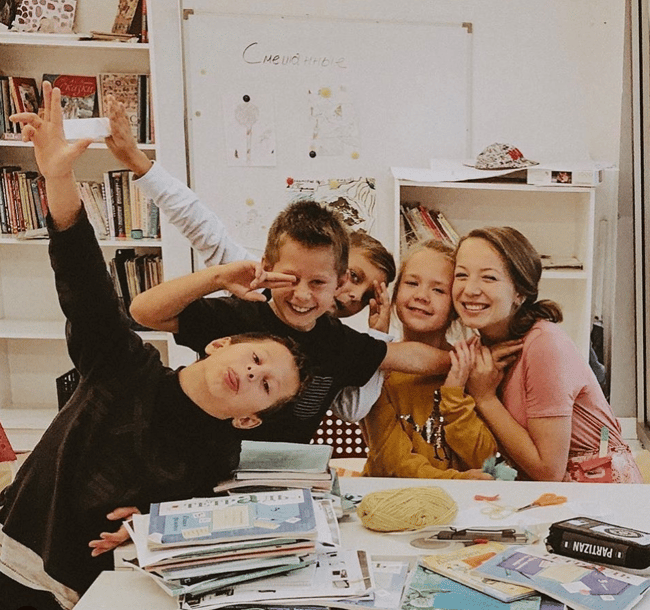 If you didn't know, ILP has Exchange Programs and Humanitarian Programs. While they do have some similarities (both programs let you give back and make a difference!) there are some differences that can help you figure out what country and what program is going to be the best choice for you.
Will I actually make a difference and help the kids as an ILP volunteer? This is a question ILP (or International Language Programs) gets a lot — if you're looking to be a volunteer, you want to make sure what you're doing is impactful, right?? So … should I do the Humanitarian or Exchange Programs?


---
Have questions about what an ILP volunteer does?
Come talk to someone to get your questions answered
---

First let's talk about our two programs so you understand why some aren't sure if they're making a difference in the exchange program. Just so you know, we have Summer Exchange programs as well as Humanitarian ones along with our regular semesters in Fall and Spring.
ILP Humanitarian Programs
Our Humanitarian countries are currently in Haiti, the Dominican Republic, Costa Rica, Nicaragua, Romania, Uganda, and Vanuatu.
Caribbean countries and Central American countries have a $3,720 fee.

Vanuatu is $4,320 for the Program Fee.


Uganda and Romania are $5,470 per semester.
How Will I Be Helping?
The students in our Humanitarian Program come from highly underprivileged backgrounds. In the DR and Central America (and Uganda in some situations), children are living in impoverished neighborhoods with parents who are usually working full time, meaning the kiddos have little to no supervision much of the day. With ILP, you are giving them free English classes and valuable one-on-one time.
One big difference that's unique to
volunteering in Haiti
is that volunteers
spend so much time free time with the kids after school. Volunteers live with them, and everyone from your classes is from the same neighborhood. Along with kids in the orphanage, y
ou'll be teaching local kids in the neighborhood who are in a similar situation to the kids in the DR. For both kinds of students in Haiti, you are giving them free English classes, which is an incredible gift, especially since tourism and English speakers will help build the Caribbean's economy.
If you choose to volunteer at a Romanian Orphanage, you won't be teaching. Volunteers s
pend their time volunteering in an orph
anage and at a hospital, helping kids with developmental and physical ailments. In Romania time might be spent holding and soothing babies, teaching young kids to walk and singin
g to comfort other children.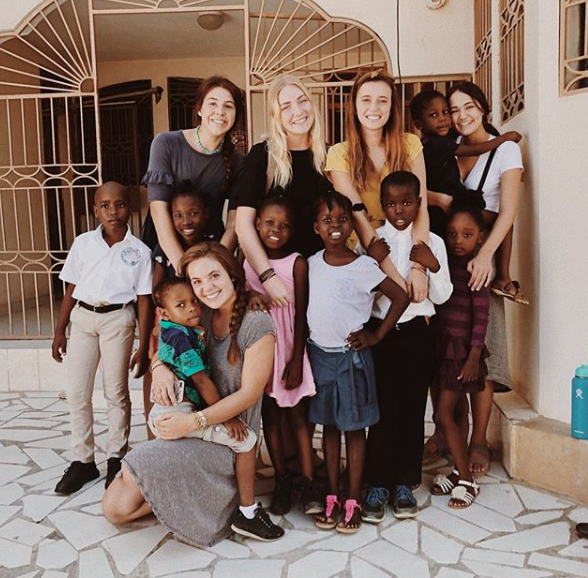 ILP Exchange Programs
We've got our Exchange program scattered all over the globe in China, Thailand, Mexico, Russia, Ukraine, Montenegro, and Lithuania. The price for all Exchange countries is $2,520.
How Will I Be Helping?
You will be teaching English to a group of students — The students in this program come from a variety of backgrounds
but typically are middle to upper class. They're often taking ILP classes as part of their normal school day or as an after school program. Unlike the Humanitarian Program, you typically only see your students during class unless you live with them (some locations you'll live with a host family and sometimes it's the family of one of your students) or their family invites you out to dinner.
In any case, either program provides an amazing cultural exchange program for students (or just college-aged volunteers), especially if you're living with a host family. That often gives you the change to learn more about the culture, the language, and spend one-on-one time with your local family. It's not exactly structured as a college exchange program, but elements really mirror that cultural experience.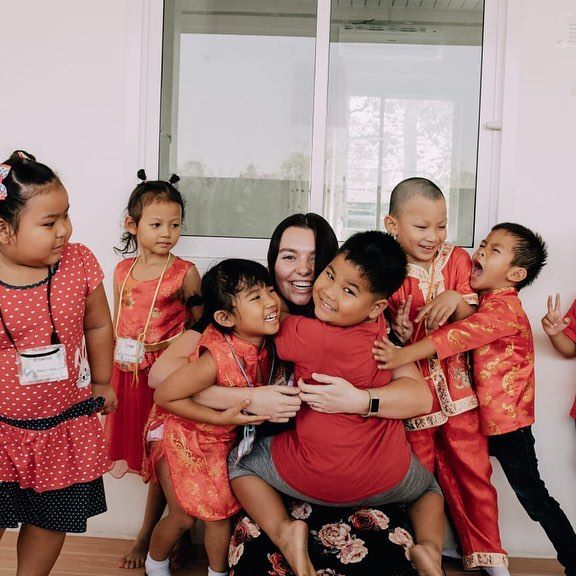 Are You Still Making A Difference Even If The Students Aren't Poor?
Because you're impacting your student's futures, you often don't see the difference that you're making. You may see their English improve over the course of the few short months you're there, but just know that what you're doing goes beyond that semester. Often times in the Humanitarian Program, the difference that you're making is easier to see because you witness the limited means they're living in. Just know that yes, you're a huge impact in both programs, but if you're more interested in a working with children in a poor area, choose our humanitarian programs.
In both programs (and in all of ILP's locations) volunteers give one-on-one time with the kids which is a huge part of their development and our teaching methodology. Because you'll actually get to know the unique personalities of each kid in your class, you'll get close to them and be a sort of role model. Like we mentioned, the kids in the Humanitarian Programs don't always have parental figures who are in a position to be able to give the kids so much of their time - many parents in the DR are working long hours or the father isn't around. You're a role model no matter where you go, but it's a step further in the Humanitarian Programs.
Along with that one-on-one time, remember that English is an incredibly important skill to have for future jobs in any country where these kids live. Every child deserves the best education and all the tools they need to help them live a productive life no matter what their family background is. Speaking English is even more important in touristic areas (like the Caribbean).
Want to learn more? Check out why learning English is so important.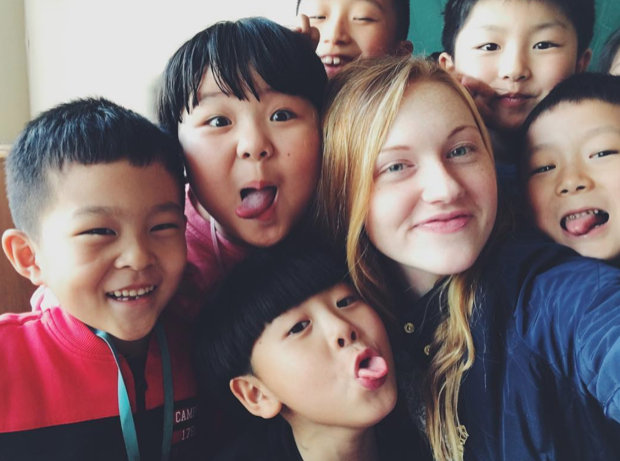 Why Is There A Price Difference?
One of the biggest differences in ILP's two programs is the price. Both programs include flight, housing, visa, culture classes, and meals for the entire semester, but Exchange Programs have some subsidized costs by the host school (through student tuition), meaning there is a lower program fee for our volunteers (remember, kids in this program come from middle to upper class families).
For our Haiti orphanage program (and our Humanitarian Programs in the Dominican Republic, Nicaragua, Uganda, Vanuatu, Costa Rica and Romania), the children don't come from homes or schools that can help pay some of the costs of your semester abroad, so your program fee is not subsidized.
Despite the price difference, both programs get vacation time, weekends off, only volunteer part-time and have the chance to experience life in a new country with their ILP group.
Here's a visual breakdown of the differences between the two programs.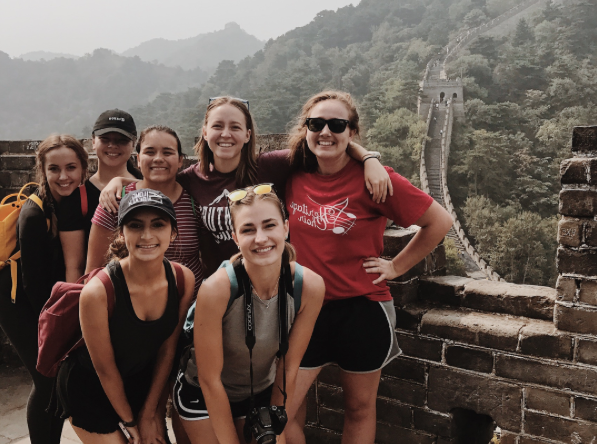 We want to be here to answer your questions!
ILP is a non-profit org that sends volunteers to live for a semester in countries in Asia, Europe, the Caribbean, Africa, Central America, and the South Pacific. Let's get your questions answered, just click that button.