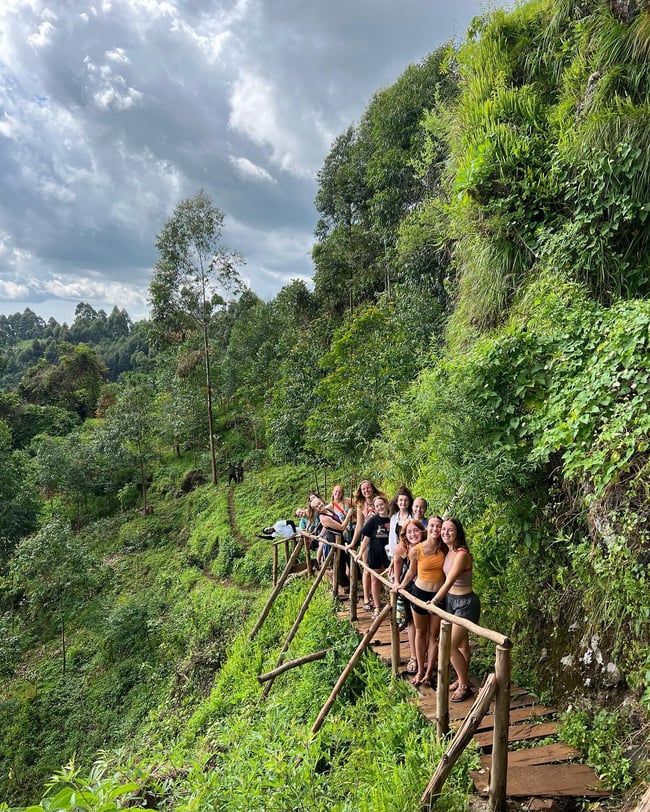 Sometimes it feels like the only thing standing in the way between you and a semester abroad is money — we can help you out with that.
At ILP, we're focused on making a trip abroad as affordable as possible. First off, there's a lot that's included when you volunteer with International Language Programs (ILP!) — things like housing, meals, international airfare, and more are all included in your program fee. Even then, it can be hard to pull everything together and pay it all at once ... which is why you can get accepted to ILP without paying a thing.


---
But first, you'll want to send in your application
Get started right here
---

We want to help you out even more which is why we have discounts, insider tips to waiving your application fee, and plenty of advice to help you out, no matter your situation. So, if you're worried about affording an ILP semester but still want to go, here are the steps to applying without paying a single thing (and avoid paying everything at once):
First, Waive Your Application Fee
When you first submit your application to be a volunteer, part of the process is paying a $30 application fee. You can pay the $30 if you want ... or we can waive it for you!
To get it waived all you need to do is refer 4 friends (give us their name, phone number, and email) who may want to learn more about ILP. That's all. We'll send them a text/email to see if they're interested in a semester abroad and answer any questions they have. If they're not interested, don't worry (we won't keep bugging them).
That's an easy $30 that you get to keep in your pocket. After you submit your online application we can help you with that to make sure you can snag this discount. Just ask your ILP rep about it to make sure you're in the clear!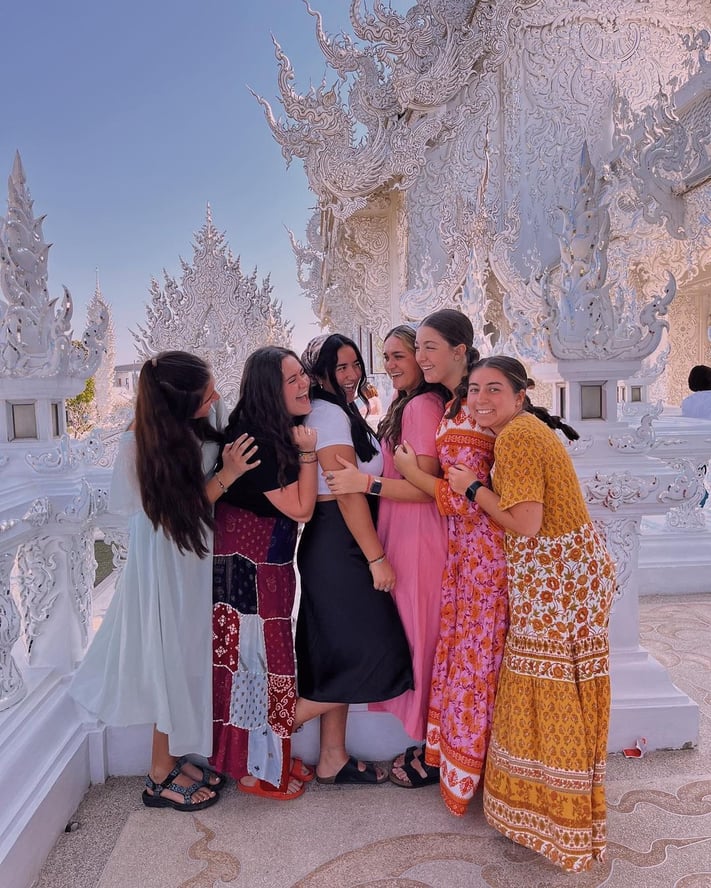 Paying Your Deposit
The next payment that is helpful to know about is your $270 deposit. It isn't due until after you've gone through the application process, have talked to one of our reps and got all of your questions answered, have read through your agreement and all of the fine print stuff, and are ready to officially accept a volunteer position! It goes towards your total program fee (it isn't a hidden fee or anything like that), so consider it like your first payment.
The good news is that once you submit your online application, your deposit typically isn't due until about 2ish months later. Here's a bit of a timeline:
1. Send in your online application —This is just a quick form online.
2. Finish the next steps to complete your application — After you send in your online form, we'll send you an email with a few more steps to complete things. You'll send in a couple of references, take care of your application fee (like we mentioned above), and have a phone interview with us so we can answer any questions and help make sure ILP is a good fit for you. Oftentimes the longest part of this process is waiting for your recommendations to come in from your references, so this part of this process often takes anywhere from 1 to a few weeks.
3. The ILP Review Team will review your application — Once everything is completely submitted, we'll review your application. This can often take around 4-6ish weeks. You'll need to be a bit patient with us, but we'll get to it as quickly as we can!
4. Complete Orientation — Once you're officially accepted as an ILP volunteer, we'll send you a link to an online Orientation that you'll complete. It helps us get to know you and your preferences a bit more so that we can help match you with the location/country you'll be going to. We'll also go into more details about important information to know, including the agreement. It's totally up to you how long this takes, but most volunteers just sit down and complete it in a couple hours.
Your deposit is due after completing Orientation, so you can see that there's a bit of time where nothing will be due after starting your application. It takes most volunteers around 2-3 months to complete all of these steps, so that gives you plenty of time to save up! *If you're applying close to departure, we can help speed this up and help get you ready to go in time!
We don't want you to wait to apply until you have everything saved up for your whole trip, because the longer you wait the fewer options you have of where you can go — spots do start to fill up, so applying early can help you snag a spot in one of your top countries!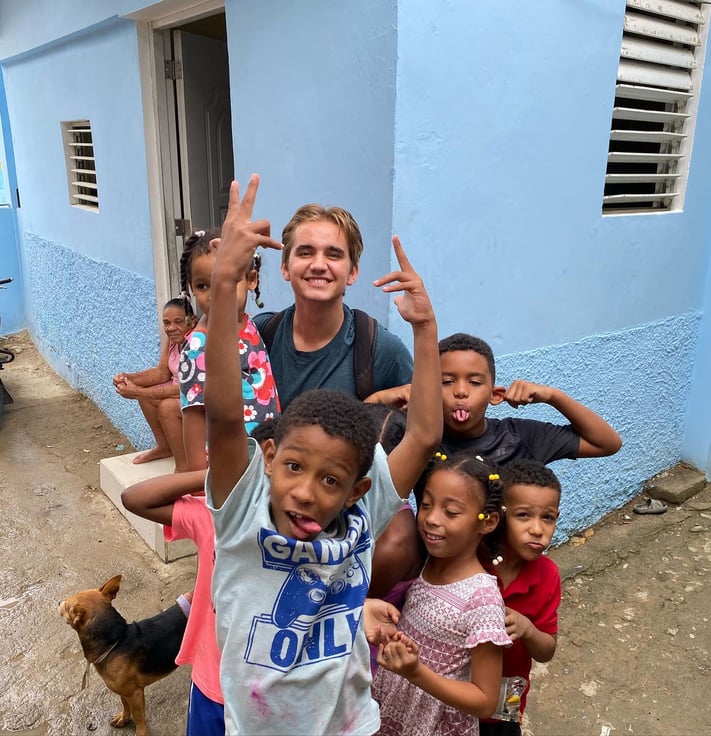 Setting Up Monthly Payments + This Discount
How Much Does An ILP Semester Cost?
Okay! You've been accepted (congrats!) and assigned to a country (double congrats!) and now you know how much you need to start saving up for.
Each program has a different price point, but all ILP adventures include the same perks (things like your roundtrip international airfare from the US, airport pick up + drop off, visa, housing, at-home meals (breakfast, lunch, and dinner), WiFi, pre-departure + in-country training, and support throughout the entire experience, as well as cultural experiences.
The price difference depends on the different programs: you can take a peek here.
Know About This Discount
First off, know that you can get a $100 discount if you pay your program fee all upfront (within 3 weeks of completing your Orientation that we mentioned above, so still about a few months after you first submitted your online application. I know, I know, this post is all about applying for your ILP semester without paying things all upfront, but a few volunteers have made that work to save $100. Every little bit helps, so we've got to mention it.
Some volunteers have borrowed money from a family member to snag the discount, then just slowly paid them back before their trip. Others have taken advantage of third-party services like PayPal Credit. This essentially is a personal loan. You'll need to qualify for the loan based on your credit, but you can find that out right away online. One major difference with this loan is that you have six months where you don't have to pay interest! So, if you're getting close to departure and need to pay your program fee you could potentially get this loan, go abroad for 3-4 months, and then come home still having two months to work and pay it back before receiving interest. You can pay your ILP program fee directly through PayPal.
Others have gotten a small personal loan from a bank or credit union. Credit unions usually offer the best interest rates (compared to banks) and bonus: it can even be a great way to build your credit if you've never had a loan before. If you've never had loans before, you may need to have a co-signer. A co-signer is someone (usually your parents) who promises to also be responsible for the loan in case you aren't making your payments. It just gives the bank a little reassurance that you're good for it. There is a little interest with the loan which may outweigh the benefit of paying upfront to get that $100, depending on the rates and how quickly you feel you can pay things back.
Payment Plans
But if you don't want to (or can't) pay the full program fee in one lump sum, that's no problem! We created payment plans just for that exact situation.
Payment plans start 5-7 months before your departure date, which leaves you plenty of time to start saving up before you need to make payments. The payment amounts do vary, so you can choose which one looks best for you (if you pay later, the payments are larger. If you start earlier, the payments are smaller). *If you are applying later than when the first payment plan would normally start, you'll just catch up with a larger payment at the start.
So, for example, let's say you want to make sure you get a spot for next summer which happens to be about a year from now. You would apply right now, get accepted, but then you don't need to start making payments until about 6 months from now. That means you can get a spot and still have plenty of time to save up before your first payment!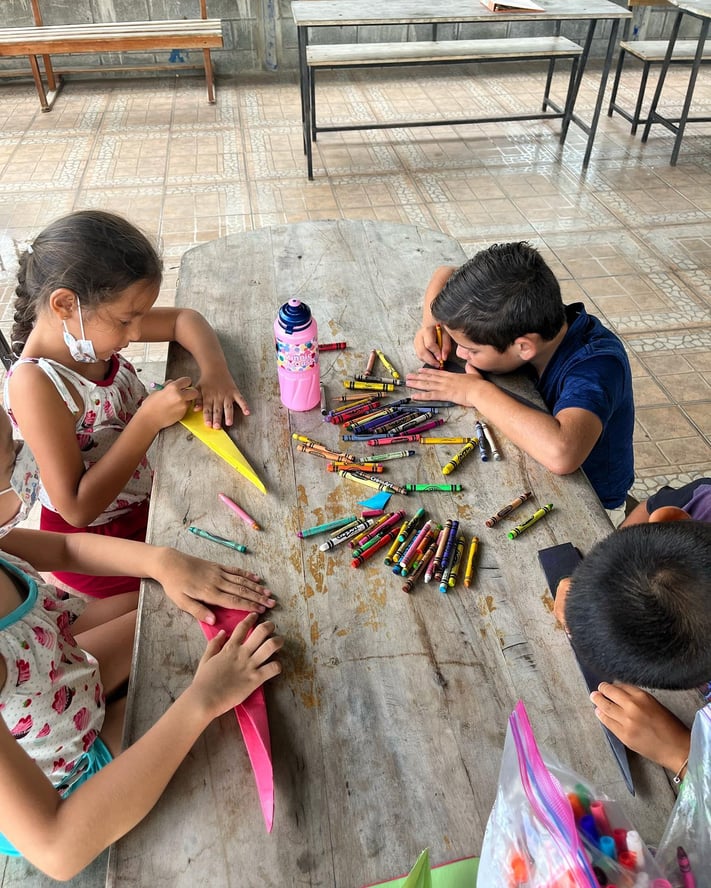 Get Financial Help Via Fundraising
This is my biggest tip to affording your trip abroad with ILP — fundraise!
It's hard work but we see really great success with fundraising and definitely recommend that you try it. We have had volunteers who fundraised half of their program fee (or even their full program fee). Pretty awesome, right?
Telling family and friends you are saving for a semester abroad is another option. A lot of times you'll find there are many people you know who want to help if they can. That may mean donating teaching supplies, asking if they can purchase anything you may need, or even calling ILP directly and make a donation to you if they want (that donation is tax deductible, you know). We'll keep track of when people do that so you know how much you still owe.

Here's all you need to know about fundraising. It's full of plenty of ideas that you can try out (trying out multiple options can help you save up even more).
We have a little something extra for you
We heard so many stories from ILP alumni about how they affording their trip abroad ... and just knew we had to share them all with you. Click below to get a copy of your free fundraising guide that is full of ways to make a few extra dollars or a few thousand.