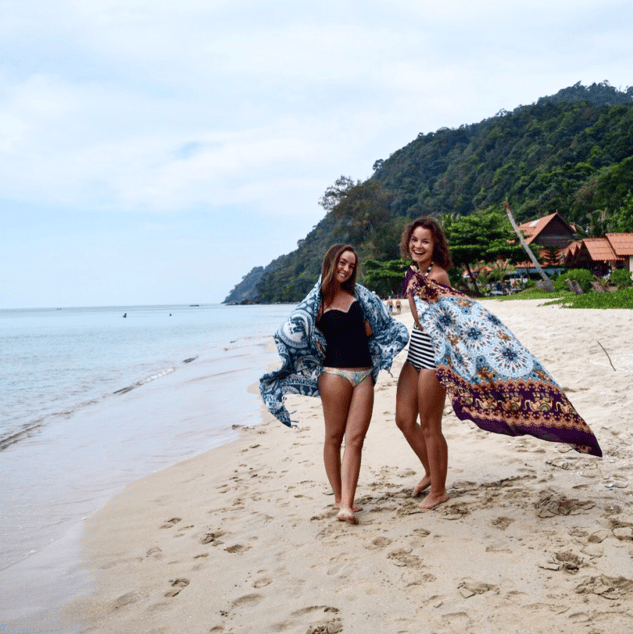 I mean, unless dreamy beaches and staying in the cutest little hostel sounds awful, then you probably want to visit some place else. There's really no way around it — Thailand is an absolute dream. There are soooo many amazing places to visit that it's tough to choose just a few to see for yourself. You could see quite a bit of stuff in a couple weeks, but wouldn't it be better to live in Thailand for a few months?

Teach English and live in Thailand with International Language Programs! No but really, you'll not only live here, you'll even get vacation time to see Thailand (and Cambodia, Bali, or Laos if you want). Come fill out an application!

Okay, now that you're going to be living here, not just visiting, you'll have more time to choose more than just one vacation spot. And I vote you at least consider Koh Chang. Need a little more convincing? You asked!
The Pajamas Hostel
Beyond Relaxing Beaches
Quiet and Chill Vibe
The Pajamas Hostel
This hostel is called "Pajamas" (seriously). And if that isn't the cutest thing you've ever heard, I don't know what is. This is the place to stay while in Koh Chang. It's a 2 minute walk to a dreamy beach (we get to that later), has a pool, bean bags perfect for napping in and plays rad music. Oh, and a yummy breakfast is included. All this for $15 a night? Yes, please.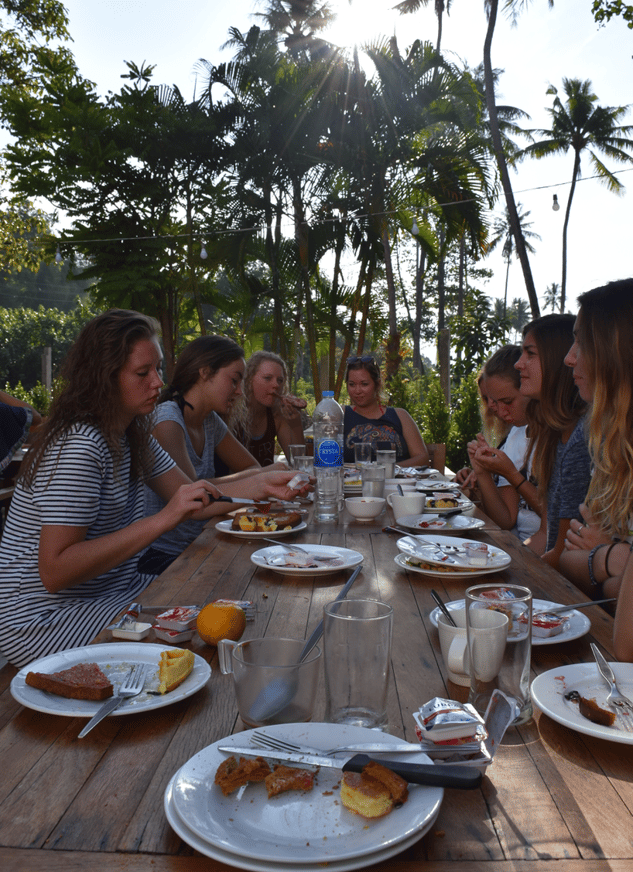 Beyond Relaxing Beaches
If you take my recommendation (which you should), you'll be just 2 minutes away from Kong Prao Beach which is ohhhhh so relaxing. The water only gets about waist deep even if you walk way out from shore. There's cute hermit crabs and lots of little sand dollars to keep you company. Half of the beach is filled with restaurants and bistro lights, but the other half is completely deserted so you can have it all to yourself.

If you want a change of scenery, go visit Lonely Beach or White Sand Beach. Both are jaw droppingly pretty. You don't really get waves, so the water is just ideal for a swim.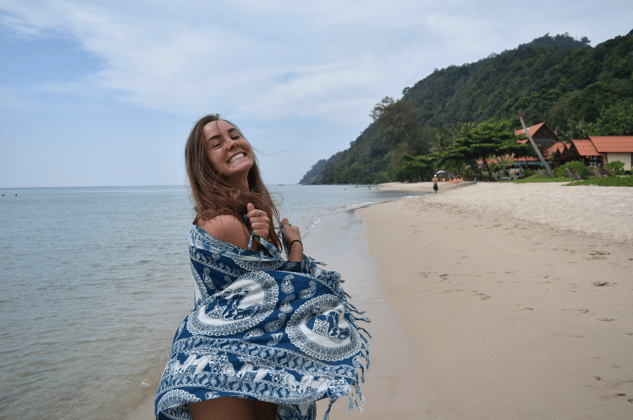 Quiet and Chill Vibe
There are so many different islands in Thailand and each one is known for something different, so the cool thing is that you can really get whatever experience you want by choosing specific islands. Some are more touristy, some are more deserted, some are more party-ish. One thing I liked the most about Koh Chang was just how chill (and deserted) it was. You need to take a ferry over from the tiny town of Trat (if you fly to Trat, just know the airport's terminal is basically the size of my apartment, it's itty bitty!) and I feel like everyone who was in Koh Chang was there just to unwind. It was so chill, and a well needed break for all us ILP teachers!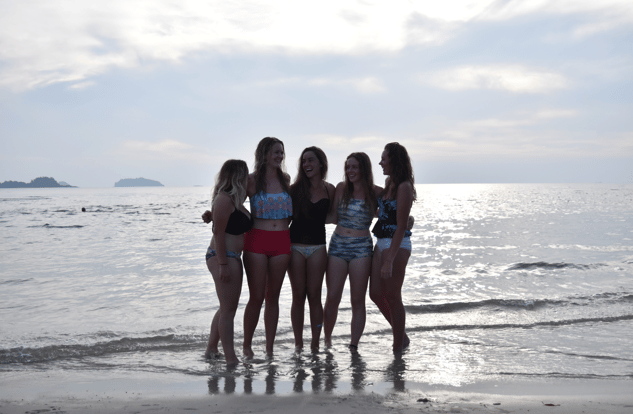 Need more Thailand in your life? Of course you do — good thing you can read all about our program there (and our fav. vacations) right here on our blog. Oh, and get a little more info about where you can live and other details by clicking that button: