Lucky for you there are tons of ways to stay connected no matter what your budget it and talk to them while you live abroad. Here are some of the easiest.
Have some things that may be preventing you from volunteering abroad? Click here to learn how you can overcome common obstacles.
Even though you'll be busy having the time of your life during your semester abroad with International Language Programs (ILP), you're going to want to take a break sometimes and talk to your friends and family.
Many volunteers have an international phone plan (you can get one through ILP) so it's really easy to text friends anytime, no matter where you are. But if you don't, no problem because you can still keep in touch during times that you're connected to Wifi.

Here's what we use:

Facetime

iMessage

Skype

WeChat

Snapchat

Marco Polo

Google Hangouts
FaceTime
Facetime is probably the easiest way to stay connected (as long as your friends and family also have iPhones). You can easily connect with them and you don't have to download anything additional onto your phone which is nice. This has been my go-to on all of my trips with ILP. Simple and convenient! Thanks, Apple.
iMessage
If you have an ipHone and whoever you want to talk to has an iPhone you'll be able to text each other on iMessage. This app runs on WiFi or data, so you'll need to be connected to the internet if you're not going to have data while you're living abroad.
Skype
Skype is a classic that works well no matter what your budget is. You can download it on your computer or get the app on your phone. For it to be completely free, just make sure whoever you are wanting to talk to has it as well.
Skype is nice because you can call multiple people at the same time for a sort of party call. Not only can you use Skype for video calls, but for a small fee you can set it up to make calls to someone's phone for voice call. That's great to have if you want to get a hold of someone fast.
WeChat
WeChat is an app that allows you to make free calls and send free messages through an internet connection, similar to Skype. This one is super convenient because you can use it for messaging back and forth and it's really easy to figure out. With the ability to message, you'll be able to stay in touch really well.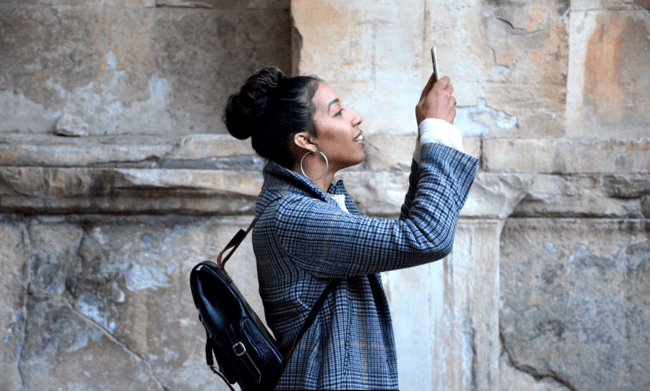 Snapchat
Snapchat is such a fun way to stay in touch during you semester with ILP. Sending quick videos back and forth to show off your day is awesome and can give your friends and family a glimpse into what your day is like as an international volunteer. If you don't use Snapchat, now could be a good time to start — plus there are now call and video chat features meaning you can basically text, call and video chat all from the same app. Yes, please.
Marco Polo
We also love the video-chat app called Marco Polo. You can film yourself hanging out and talking about your whole day and send it to a friend or a group of friends. The videos never go away (unlike Snapchat) so it's also a good way to relive your favorite conversations with your friends and family. We love this app!

It's free and runs on data or WiFi which is also a huge plus.
Google Hangouts
Hangouts is one of my favorites too. All you need is a Gmail account, so if you already have a Gmail email then you're just going to connect through that. Then, download the app. You can message, voice call, and video call anyone else who also have a Hangouts account. All for free while you're connected to Wifi. No international data plan? No problem for Hangouts.
Head's up — if you'll be living in China, you'll need to avoid all things Gmail unless you have a VPN. More on that here.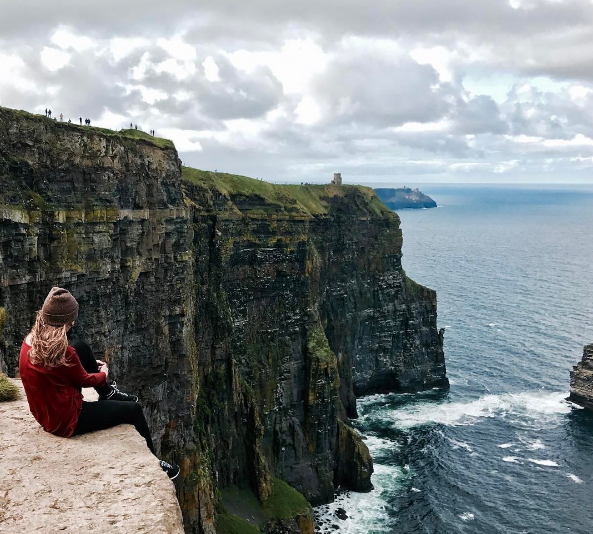 But hey, did you know that ILP has an option for volunteers to get a really affordable international phone plan for their semester abroad? Yup, it's true! The days of expensive international data plans are gone - we've got an unlimited option so you can text all you want while you're volunteering with us. Ask us about it here.
A little nervous to take your first trip abroad? Don't worry we're here to help! We'll provide support for you throughout your whole semester so you don't feel alone. Click the button below to learn more about how ILP has your back.