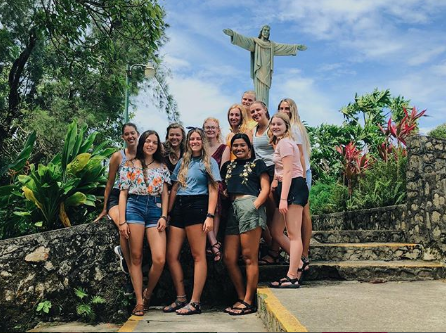 It's no secret traveling with friends is fun. Did you know it can make things a lot cheaper too? Here's why.
Traveling brings you some of the most unforgettable memories, and traveling with friends gives you people to share them with and reminisce about for years to come! Not only is it fun, but you can save quite a bit of money traveling with friends, too!


---
Looking for more tips about traveling on a budget?
Check out our guide right here with tons of tips and ideas!
---

Here's a few ways you can save money! Grab your friends and get ready to go!
Don't have friends who want to travel?
Consider volunteering with us — ILP! We place college age volunteers in groups, which means you have automatic, built in travel friends! Being in a group offers awesome support, gives you people to travel with, and makes it less expensive!
Some ILP volunteers sign up to come abroad with a friend or two that they already knew, but most come alone ... knowing that they won't actually be alone while they're abroad (ILP groups have anywhere from usually 4-30 people in them!). Either way, most volunteers say the friends they met during their trip are now some of their best friends! We love that.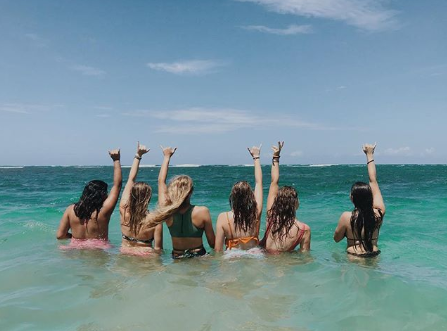 Travel with friends makes it cheaper

—
The biggest way you save money is by splitting costs. Here's a couple ideas of ways to split things up.
AirBnb
AirBnbs often provide really great places to stay. Prices may seem expensive at first, but consider this example: An AirBnb may be $100 a night, but if you split it between a group of five it is only $20 a person - not bad!
Transportation
If you decide to travel by Uber, Lyft, or taxis, again you can save big time by splitting the cost. Obviously, the more people you have to split it between the cheaper it will be. But, even just splitting it between two or three people is better than paying for it on your own!
Food
Food can add up quick. Look into splitting meals at restaurants and sharing, or you can grab essentials at a grocery store, split the price and have a sandwich picnic in the park to make it even cheaper.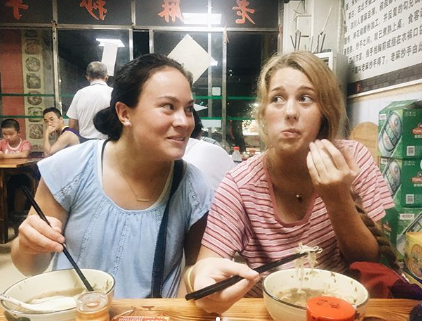 Volunteer with us and get a discount!
If you do have friends you want to travel with, make sure you look into the "refer-a-friend discount". If you and a friend are going on ILP together you could both get $300 off your semester — not a bad deal, huh? Read about all the details here to get that discount.
Plus, it's more fun

—
You Can Share The Memories
Of course, there is something empowering about traveling on you own, but traveling with with friends is SO much fun. A huge part about traveling with friends is the fact that you have people to share it with. Your stories of getting lost on vacation or barely making your bus will become some of your favorites and you'll have people to remember them with!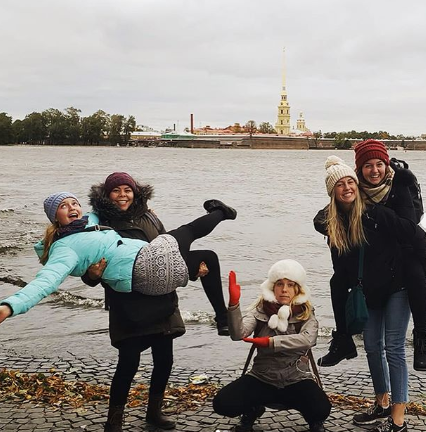 There's Someone To Take Pictures Of You
Traveling with friends means you have built in photographers! They can help you get awesome shots in the cool places you visit and it's pretty fun having impromptu, weird photo shoots.
You Get To Know Each Other Really Well
Traveling will bring out a lot of sides of a person. Good, bad, stressed, happy, and excited are just a few. Seeing these sides of people help you really get to know them and helps you connect. Being each other support as you navigate life abroad is also another way you get to know each other well.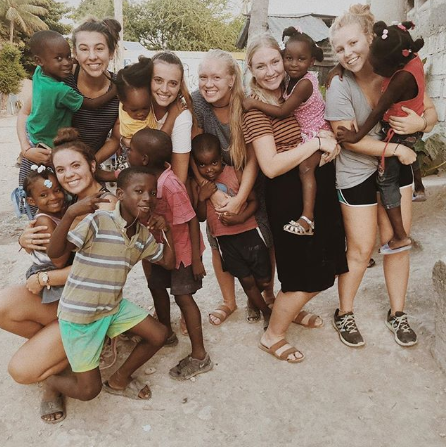 Want to build new friendships?
Come volunteer with us! You can meet friends as you volunteer and travel all over the world. Click the button below to start your application now!