If you're set to go volunteer abroad with ILP, you don't have to pay a lot for your teaching supplies. There are tons of ways to get them for cheap.
We have a lot more information for Elementary Education Teachers you might be interested in (like getting more help with lesson planning and where to get free supplies).
Why Do I Need Supplies?
While you're teaching English with ILP, you'll be teaching lessons to the kiddos which use supplies, you know — things like construction paper and glue. These supplies are supplied by the ILP volunteers. Everyone in your ILP group will be bringing over supplies to use for your semester abroad.
We know your money would rather be spent on a vacation in Southern China or the best gelato in Italy, which is why we want to help our volunteers get teaching supplies for free. But if you aren't able to get everything you need for free, you can check out these tips:
Don't Shop Here
Staples
Office Max
Hobby Lobby
You'll end up paying an arm and leg for supplies that you can get for way less.
Shop Here Instead
Dollar Tree
Dollar General
Walmart
Big Lots
Target
Costco (for "Store" candy)
Amazon
Going to places like Dollar Tree and Dollar General are awesome places to get Store prizes. You'll learn more about Store at ILP training, but basically kiddos get little prizes to help encourage them to speak English.

Look for things like action figures, boxes of animal shaped erasers, bubbles, glow sticks and other little toys.
Walmart, Big Lots and Target will be great for your school supplies. Walmart and Big Lots always have cheap schools supplies and if you go to Target at the right time (right after a school year starts), you will find some great deals. Always check their dollar bins. You will find some hidden gems in there!
Costco and Amazon can also be good; you can buy things in bulk for a good price.
One Thing To Remember
The supplies don't need to be anything fancy, so get the biggest bang for you buck. You'll get a list of what supplies you need for your semester, but remember ... you don't need to buy everything on that list.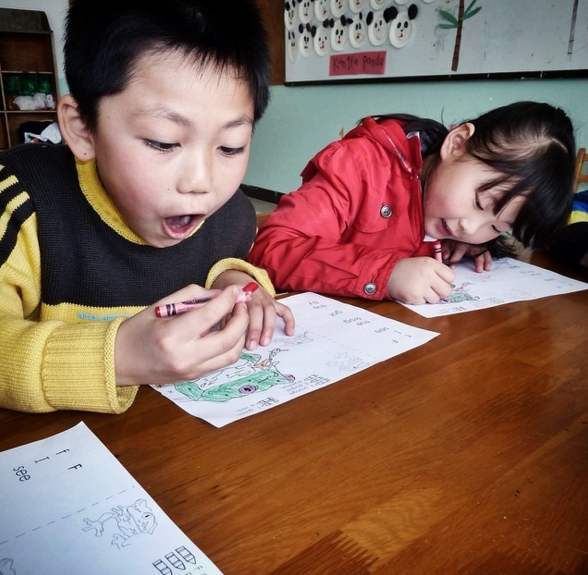 ---
Get way more info about how ou can teach English abroad with International Language Programs — and feel free to come chat with our ILP representatives about any questions you might have: