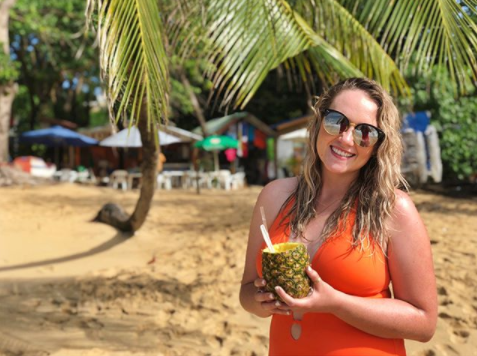 Getting ready for your trip to Haiti or The Dominican Republic? You should probably get packing. But, first ... here's what you DON'T want to bring.
Packing can be hard, especially when you are trying to fit a semester's worth of stuff in your suitcases. You'll want to pack effectively to make everything fit, so what do you skip on? Don't waste precious space in your suitcase with things you won't actually need.
Want to spend a semester abroad volunteering? Here's how to pay less!
Following these tips will help you pack like a pro and give you more space to pack what you really need so you'll be prepared while volunteering in the Caribbean.
What Shouldn't You Take On A Trip To The Caribbean?
Jeans
Chocolate
Lots of Makeup
Hair Straightener
A Coat
Jeans
Guys, it's SO humid and hot in The Caribbean. Jeans are something you can pass on when packing because you really won't end up wearing them. Another thing to keep in mind is that you won't have a dryer which means you need to hang dry your clothes. Jeans take a long time to dry and tend to get a little stiff. If you want to take pants take something light (like linen) but steer clear of heavy material like denim.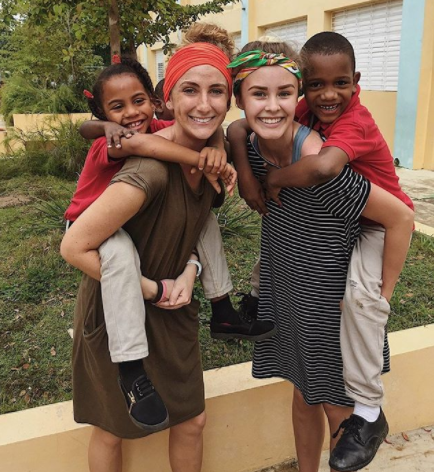 Chocolate
We're always a fan of bringing comfort food from home, but chocolate won't pack very well and you'll likely open your suitcase to a melted mess. If you want to take some of your favorite candy, go for it but pass up on stuff that will melt in your suitcase. As you spend a semester volunteering you're sure to find a lot of new treats you'll love, so don't stress about missing your favorite American ones!
And you know what? There's yummy candy in the Caribbean! It's pretty easy to find a Snickers bar no matter where you are.
Lots of Makeup
Remember that whole heat and humidity thing? Your makeup doesn't do to great in that weather so don't worry about packing a ton of makeup. Most people end up just wearing waterproof mascara, a moisturizer with sunscreen, and chapstick. Save space and money by not stocking up before you go.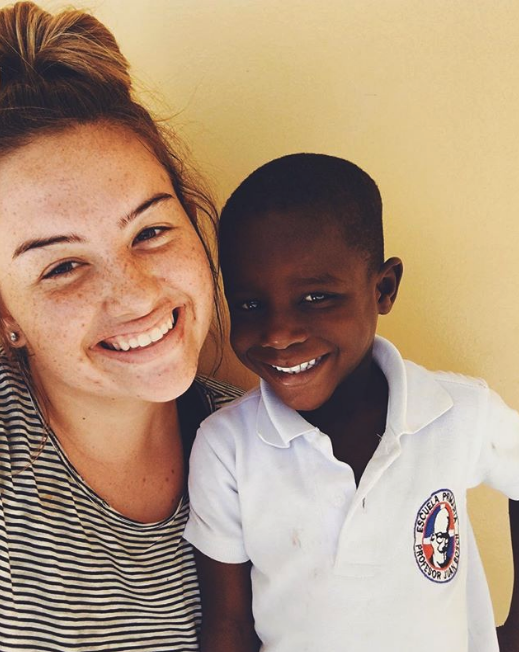 Hair Straightener
Looking cute and being put together will probably make it's way to the bottom of your list while you are volunteering! The heat is a factor so you'll likely throw your hair up in a bun anyways, but the biggest issue is that because the Caribbean is a poorer area of the world there is a real concern about conserving energy. Plugging in your blow dryer and hair straightener just isn't a thing there. And, don't worry you and your ILP group will be rocking the natural look together.
A Coat
No need to pack heavy layers, especially coats. Take a light jacket or sweater for nights that may be a bit chilly and air conditioned bus rides (they actually get pretty cold!) but other than that you won't need a lot to stay warm.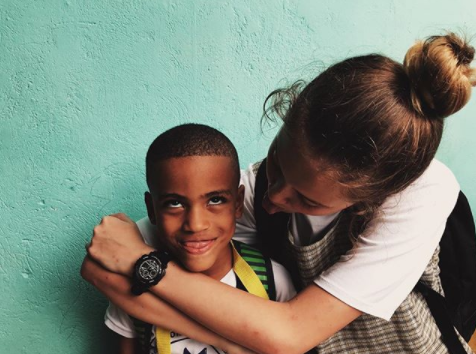 Living abroad with one of ILP's humanitarian programs will change your life. While volunteering in The Dominican Republic or Haiti you will make a difference in the lives of the cutest kids around as well as fall in love with a new culture.
Click the button below to get in contact with an ILP representative who can give you more info and tell you more about what serving abroad with ILP is like.