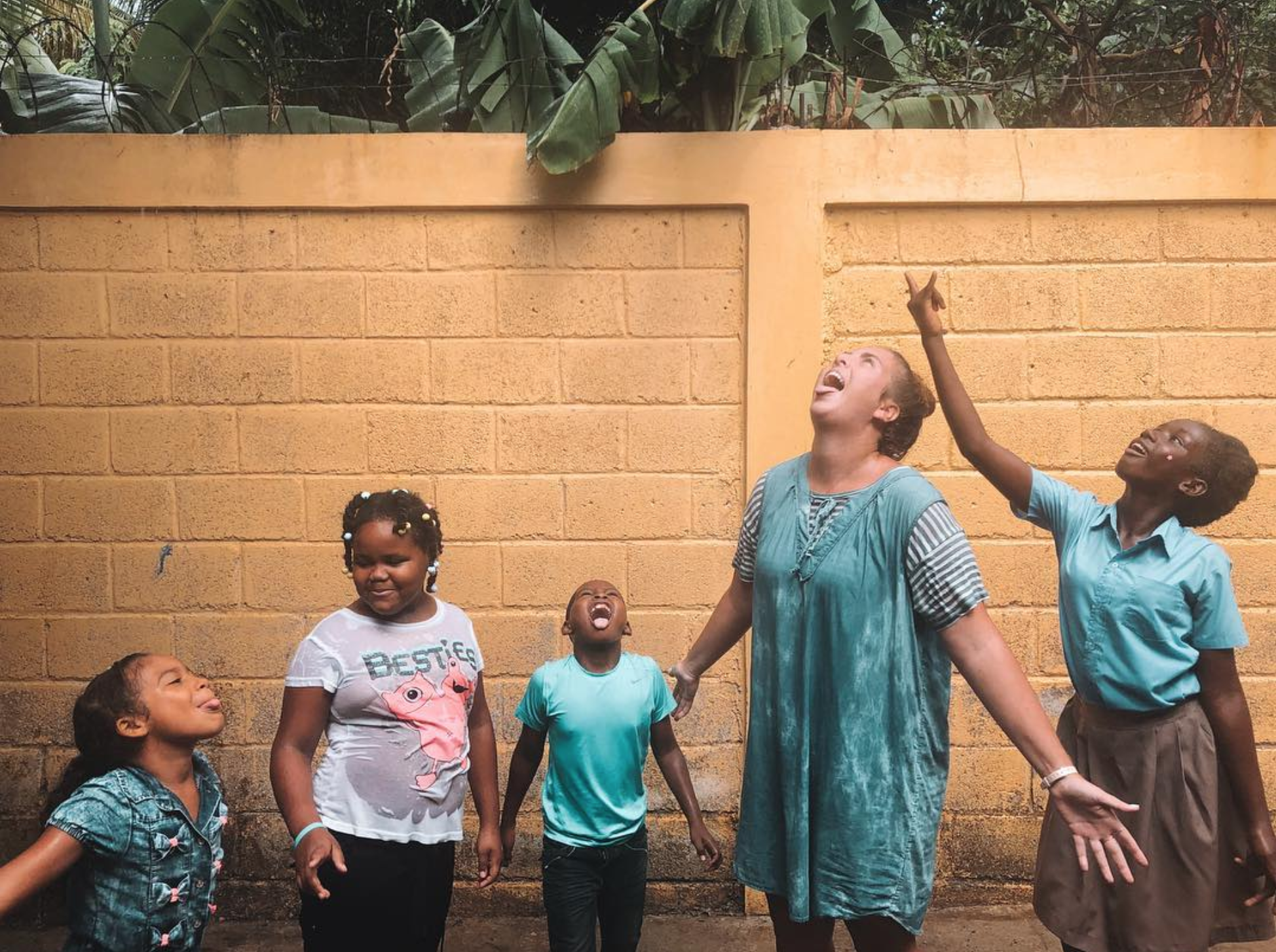 Getting ready for your trip to somewhere amazing like the Dominican Republic? You should probably get packing. But, first ... here's what you don't want to waste your time bringing (and also what to bring instead).
Packing can be hard, especially when you are trying to fit a semester's worth of stuff in a couple of suitcases. You'll want to pack effectively to make everything fit, so what do you skip on?


---
Curious about how a semester in the Caribbean works?
Get more info about volunteering right here
---


Following these tips will help you pack like a pro and give you more space to pack what you really need so you'll be prepared while you're out traveling the world.
Oh and just as a head's up, I included a couple of affiliate links in this post (which means if you make a purchase after clicking a link, we earn a small commission). Just know that I only shared products that I have used and loved and think you might love them too.
Don't bring jeans
... but do bring a pair of joggers or leggings
I think we can all agree though that jeans are something you can pass on. It's just so hot in the Caribbean that flowy, loose fitting clothes are going to be your best friend on the day to day. Another thing to keep in mind is that you won't have a dryer which means you need to hang dry your clothes. Jeans take a long time to dry and tend to get a little stiff when air-dried.
But leggings ... this one might be a little controversial. I've heard plenty of people say don't bring leggings. "You won't wear them."
So I didn't. But honestly I wish I had them. And listen, I totally understand why someone might give you that advice. It's so humid there. Like really humid. So anything clinging to your body isn't the most comfortable thing you could wear.
But I'm a leggings kind of girl, so if you are too you might want to bring at least one pair. Or if you love joggers or lightweight sweats, those will also do the trick. And just because I know how hard it is to find a pair of good, cheap joggers I have to tell you about these joggers that I get on Amazon (I'm obsessed with them and have worn them basically every day of the 2020 quarantine). There were times just times where I wanted something warmer than the flowy shorts I brought ... like anytime I was on a plane or when we took a long bus ride across the DR and the air conditioning made the bus surprisingly chilly.
So my advice? Wear leggings or joggers on your flight over to the Caribbean. That way you just have them in case you want them. They also roll up pretty small in your bag, so it's really not that much wasted space if you end up not wearing them. Oh and if you go zip lining, they're pretty hand to have on that day too. If you love jean shorts, you're probably fine with just one pair and making sure to also bring more non-jean short options as well.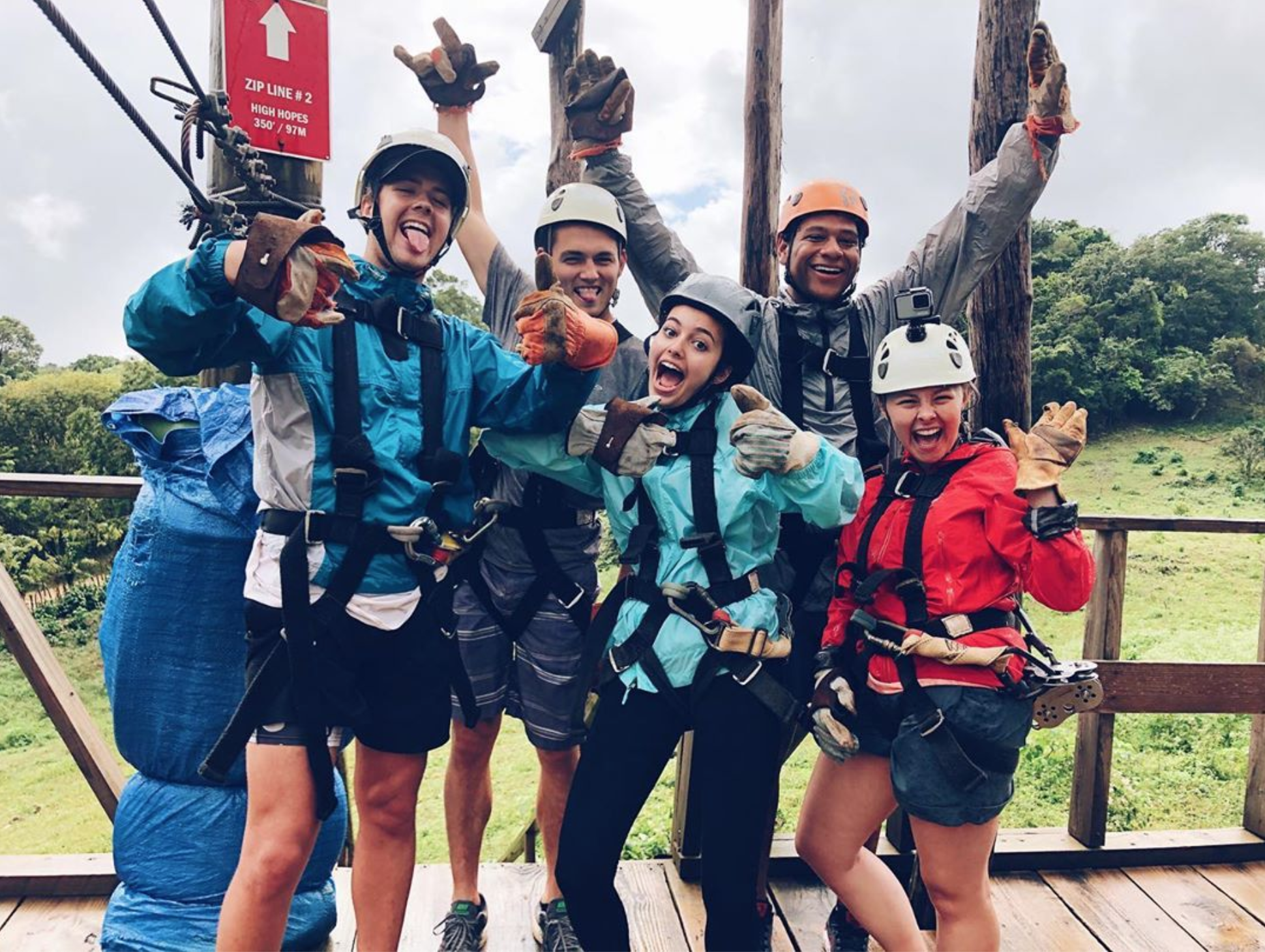 Don't bring lots of makeup + hair things
... but do bring the basics
Remember that whole heat and humidity thing? That sort of environment means it's best to go natural.
For your hair —
My hair gets a little frizzy on the ends so I was tempted to bring my straightener, but after talking to friends who had gone to the DR already I knew it wasn't going to be worth it. One of the biggest issues is that it's really important to conserve power (and you don't always have electricity anyways), so ditch the blow dryer and air dry. Also, it was so hot that I sweated and my hair went to its natural curl anyways.
Here's what worked for me: a frizz-ease sort of air dry cream. There's a million different options out there so I like to hear recommendations (comment yours down below if you have one!). Lately I've been loving one by Kristen Ess, you can get it on Amazon but it's usually cheaper to grab it at Target. Also dry shampo, that was a must for me. Again, millions of options but I love the Not Your Mother's brand — you can get it on Amazon here and also most stores (like Target, Walmart, etc). Quick tip, TSA says to pack aerosols like this in your checked luggage.
Oh and also hair ties. Lots and lots of hair ties. Sometimes I would try to start the day with my hair down, but inevitably it always ended up in a bun by the end of the day. I liked having little rubber bands so I could do braids too.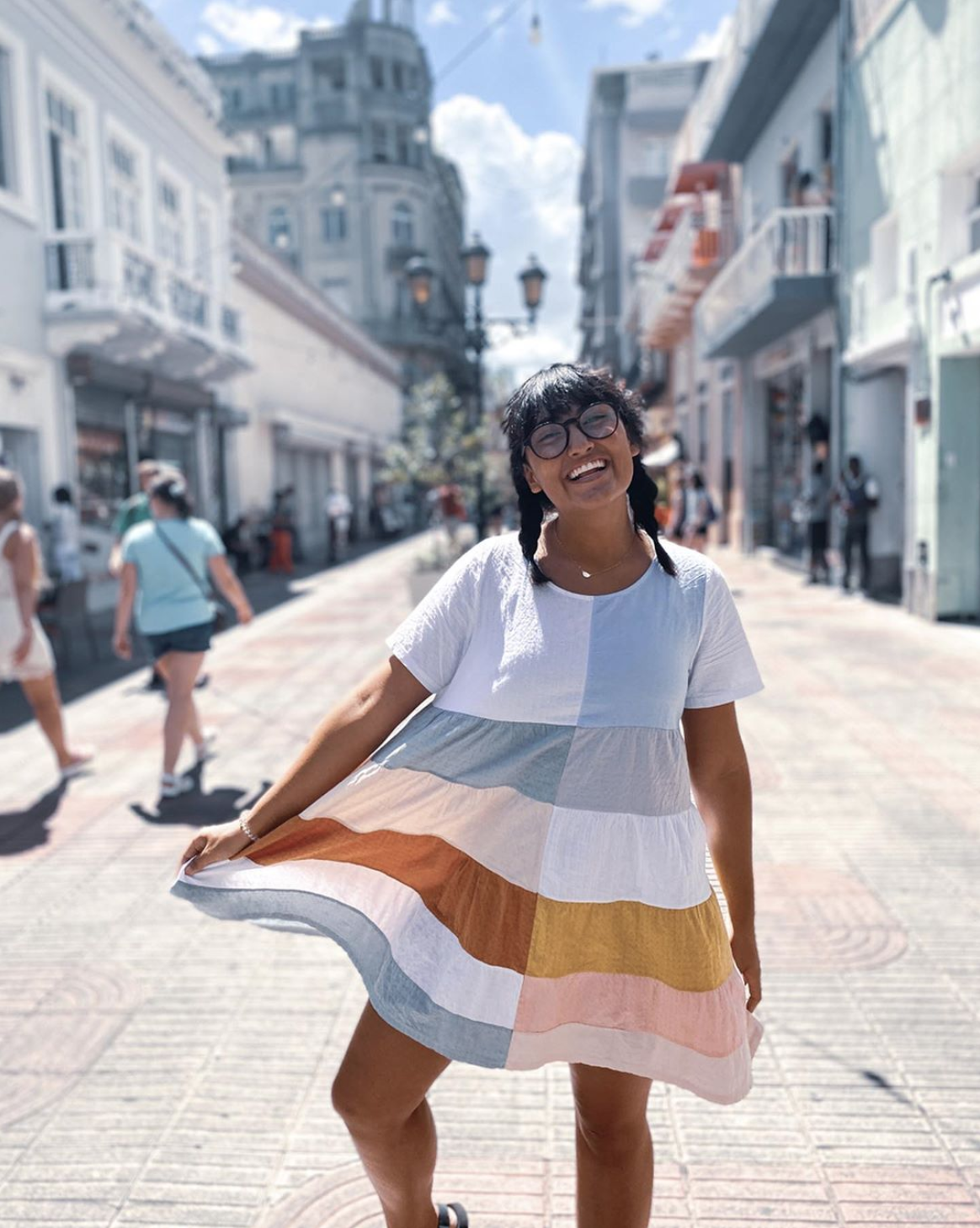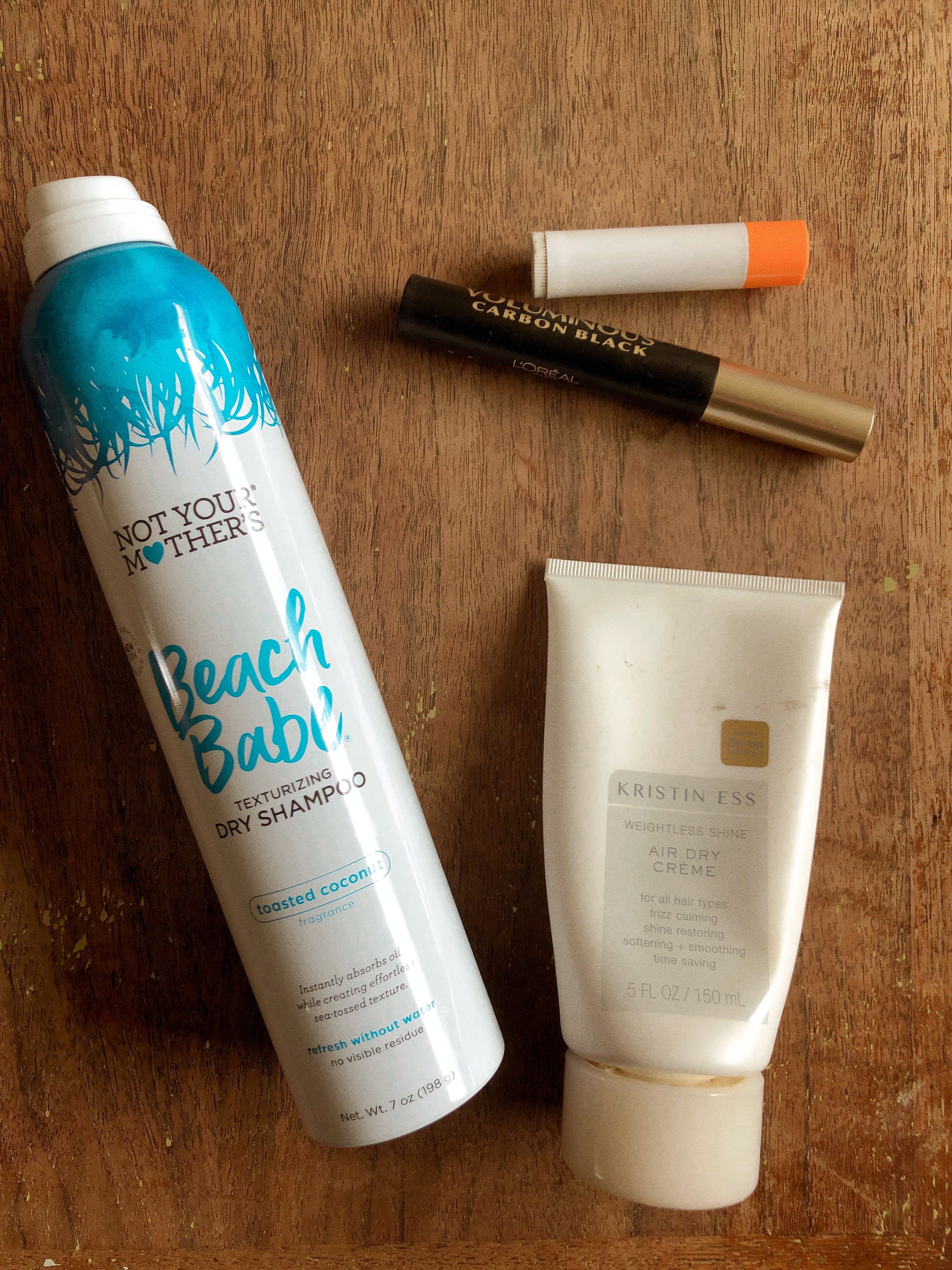 For your face —
This is going to be totally personal, so go with what you want, but I still liked being able to feel cute when I wanted to. This wasn't even an every day thing for me, but while I was in the DR my version of dressing up a bit was putting on mascara (waterproof is probably the best option) and tinted chapstick. A little bit goes a long ways in the Caribbean.
If you're used to wearing a lot of makeup at home, embracing your natural side for a few months might feel pretty liberating! Just give it a try. I loved it.
Plus, you'll probably be going to the beach (a lot) — living on an island means the coastline is never too far away!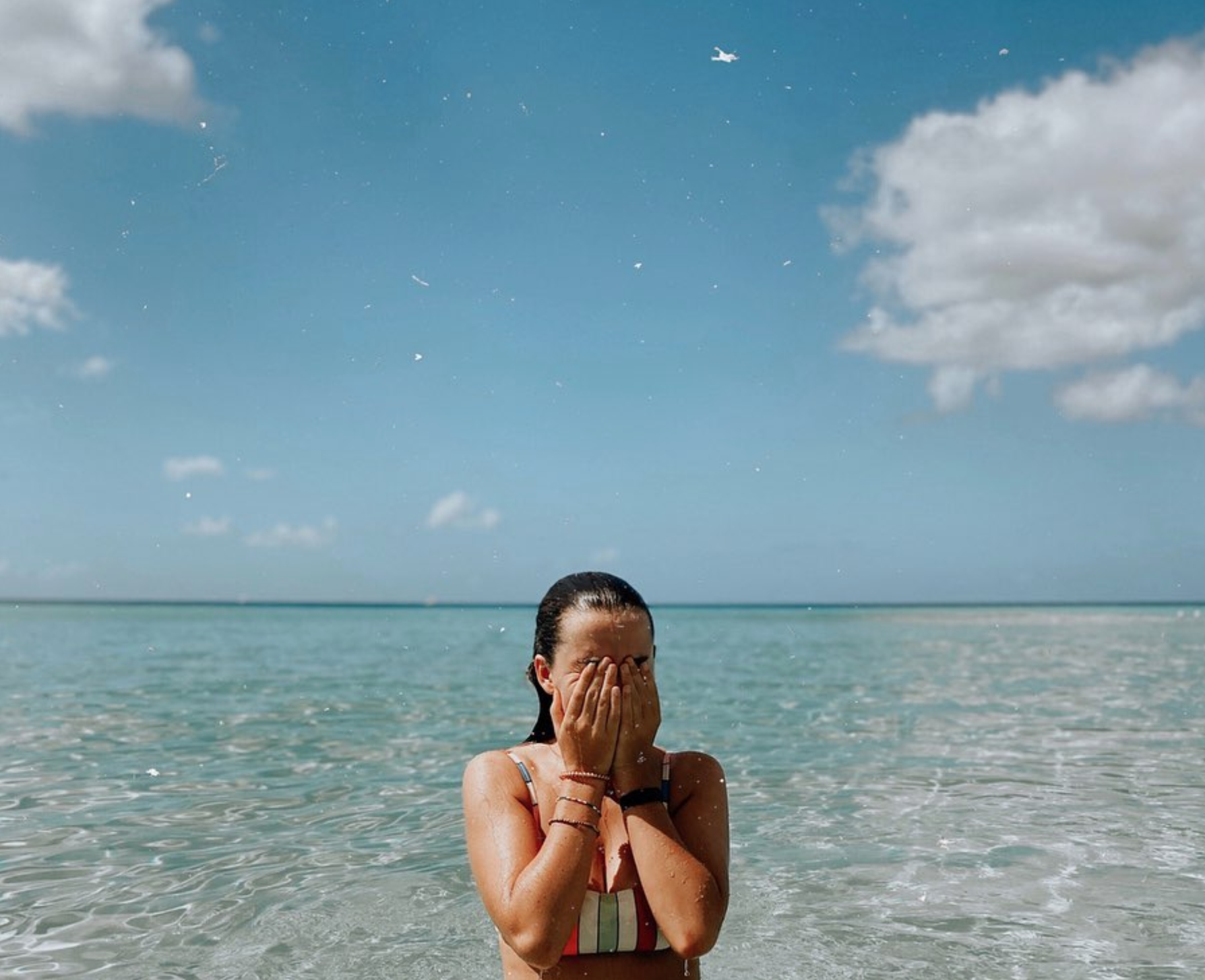 Don't bring lots of thick lotions
... but do bring aloe + sunscreen
Thanks to all the humidity, most people say that their skins feels crazy soft even without lotion. I'm from Utah where it's pretty dry, and that means I'm used to piling on lotion every day. But while I was in the DR I didn't need any of that. But then again, I have heard a couple people say they did use lotion (all of this is so personal!), so my vote is bring one bottle if you think you might want it.
Oh one other tip on the lotion? Pick an unscented one. There are lots of mosquitos and you might attract them more if you're wearing strong fragrances.
But I definitely still needed to take care of my skin. Being in the sun every day means sunburns are inevitable. Bring something soothing like aloe or after sun lotion. And don't forget sunscreen. Know that you can also buy it there though, so if you're trying to save space in your suitcase that's something you could do without.
Don't bring a heavy coat
... but do bring a sweatshirt
No need to pack heavy layers, especially coats. Instead, take a light jacket or sweater for nights that may be a bit chilly and air conditioned bus rides (they actually get pretty cold!) but other than that you won't need a lot to stay warm.
You might also have some rainy days, and if you're here during the rainy days you'll encounter a lot of heavy rain. For that reason I like my light jacket to be a water proof or water resistant one. But again, remember that because it's so hot a thick waterproof jacket is going to feel too hot. So at most you want something light and flowy (also umbrellas work great).
Don't bring chocolate + lots of snacks
... but do supplements
We have programs all over the world where American volunteers go live for a semester and just about everyone says bring lots of snacks from home because you'll miss them ... but for the Dominican Republic the advice is a bit different.
First, you actually will be able to get a lot of the snacks you love. Especially chocolate. Brands like Snickers are found all over the place, plus chocolate won't pack very well and you'll likely open your suitcase to a melted mess. If you want to take some of your favorite candy go for it, but pass up on stuff that will melt. Also make sure to bring Tupperware to keep it in so that you're not attracting bugs in your bedroom.
Oh remember — you're sure to find a lot of new treats you'll love, so don't stress about missing your favorite American ones.
Instead of worrying about what snacks to pack, consider supplementing your diet. It's tricky when you move to a new country because their diet may be different than what you're used to. In the Caribbean you'll find lots of things like rice, beans, fresh fruits, and yummy dishes! Whenever I travel though I prefer to have things like multivitamins and protein (like powders, protein bars, etc) to help me adjust. Again what you bring, if anything, is going to be really personal to you.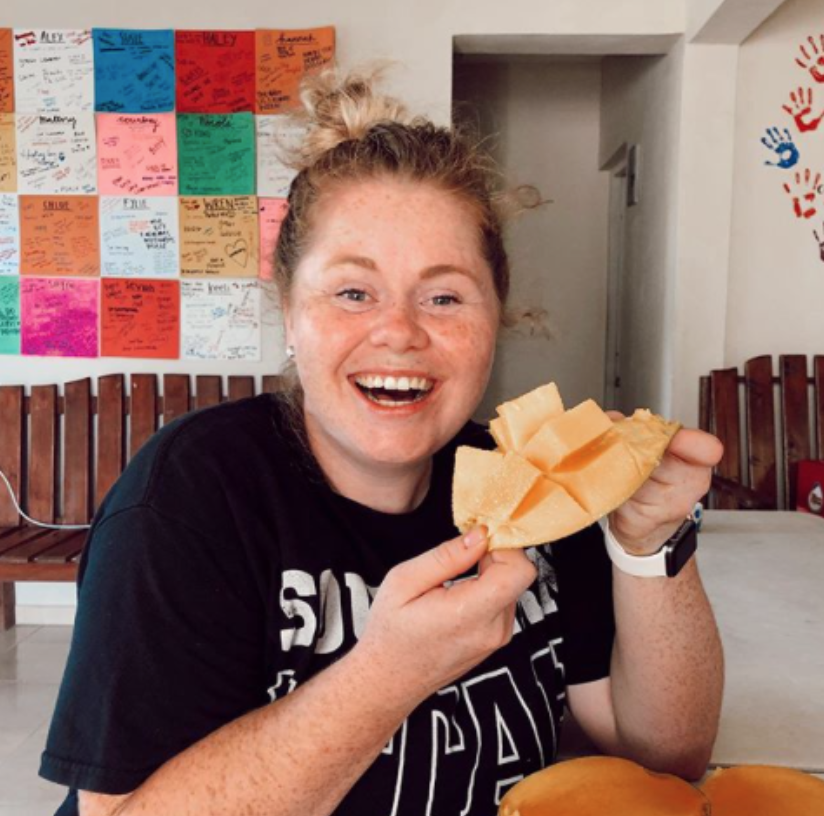 Come abroad with us!
Seriously, we're here to make it happen. With volunteer options spread across the entire world, and a team that's here to help you afford your dream semester, you can actually spend time traveling and giving back. Come talk to an ILP rep who has volunteered abroad with us before and can give you more info on fundraising and money-saving tips.