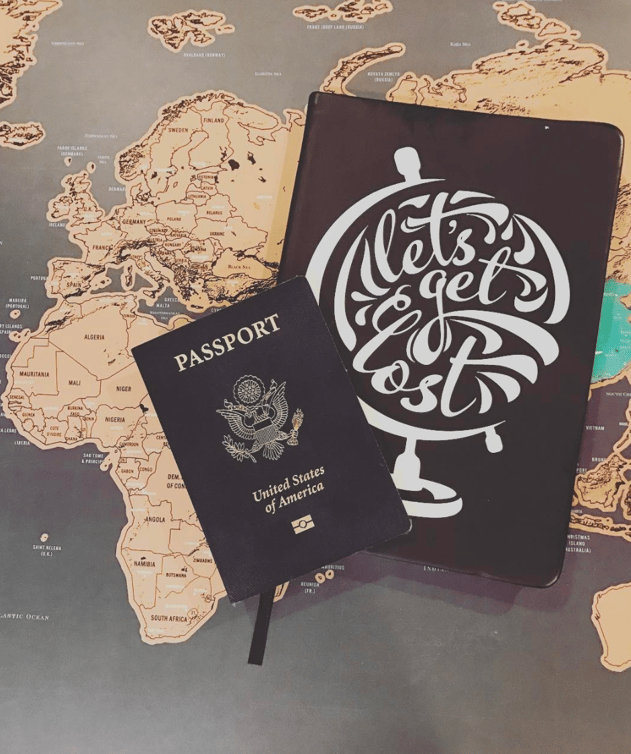 All of our ILP volunteers living in Europe have it rough because there are about a million amazing places to vacation..including the fab city of Barcelona.
I feel for all of our volunteers living in Europe. I mean, not only do you have to *endure* through European pastries, narrow alleyways and ancient cathedrals, you also have a rough time choosing where to vacation because of all the choices. Maybe you want to see Paris like a local. Or eat all the Trdelnik while in Prague. And who could forget about Rome? It's seriously tough.
No joke — come live abroad in Europe and vacation to amazing cities. Check out what would be like while living in Ukraine with our free guide!
Annnnnnnd this is going to make your life just a bit harder: You shouldn't miss Barcelona. It's an incredibly bustling beach city that's ridiculously photogenic. But, there is some good news. Here's your ultimate to-do list (and tips!) for the city to help planning your trip here just a bit easier:
The Cathedrals
The Beach
Eat ALLLL The Things
Get Artsy
Find A Good Viewpoint
Check Out Some Tips
The Cathedrals
All of Spain is gorgeous, but Barcelona has some very famous and beautiful cathedrals like The Sangrada Familia — designed by famous artist and architect Antoni Gaudi in 1833…and is still under construction. Come back around 2032 and see it finished.

The Barcelona Cathedral is also a must-not-miss. It's huge, and so intricate — and that's just the outside. If you want to go inside, get your tickets online early! Same with the Sangrada Famila, they only let a certain amount of people inside each day and tickets go fast — reallllllly fast.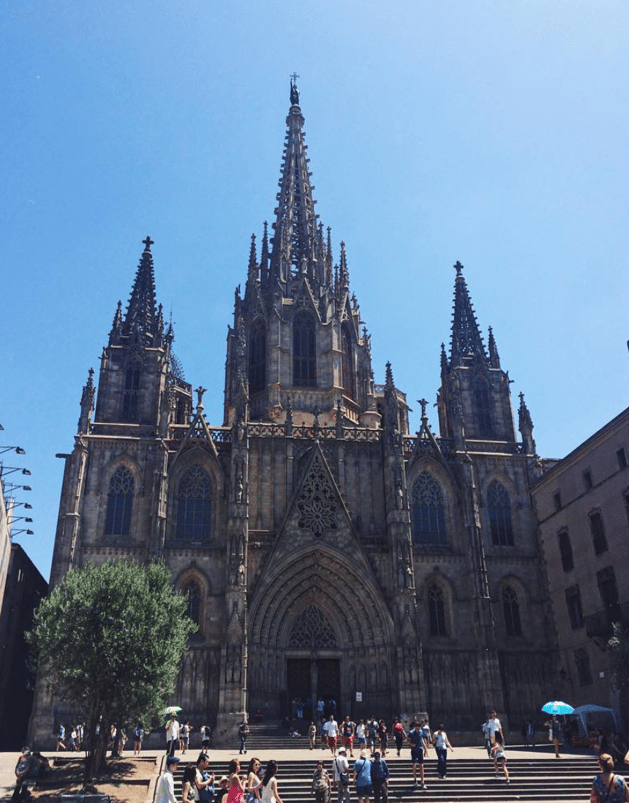 The Beach
Spain has really beautiful weather all year round (with more heat/humidity in the summer and more rain in the winter) so you'll be set to get a little sand no matter when you visit. Barceloneta Beach is right in the middle of the city center (but can get crowded), but you can also take a 15 minute walk from the Bogatell metro station to visit Bogatell Beach.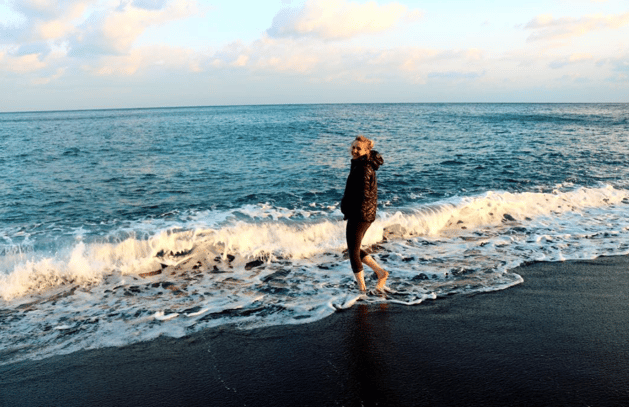 Eat ALLLL The Things
Don't miss churros, seafood (especially paella) and tapas! Find all this and more at a few places - the Mercat De La Boqueria is bursting full of cool vendors.

There's also a rad market above the Els Chanchants Vells flea market. Block out an afternoon of shopping and eating when visiting this part of the world.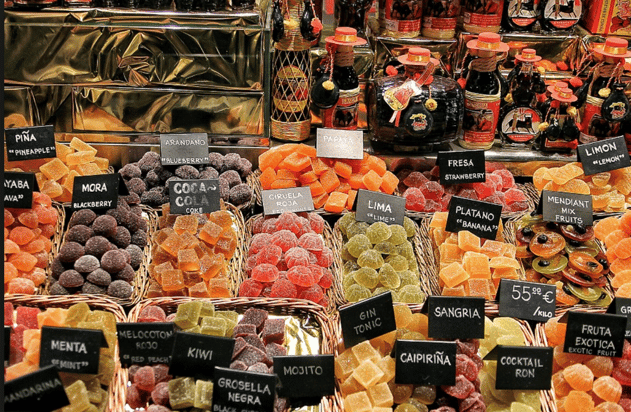 Get Artsy
Barcelona is such an artsy city — Picasso grew up here, after all. You'll also find loads of art by Antoni Gaudi (remember him from the Sangrada Familia?), Roy Lichtenstein and Frank Gehry. For sure plan on scouting out the street art, statues and museums. You'll also find freakishly amazing architecture at the Park Güell — get tickets early, or you won't be able to get inside this cool public park and garden.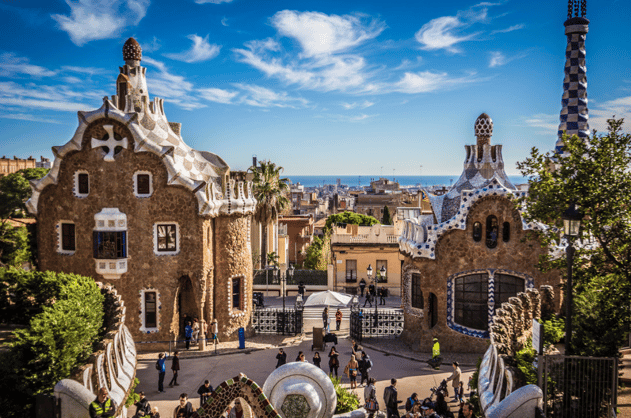 Find A Good Viewpoint
I'd suggest running to a grocery store (or packing goodies from your shopping trips earlier) and having a little sunset picnic up on on the ruins of the Bunkers del Carmel.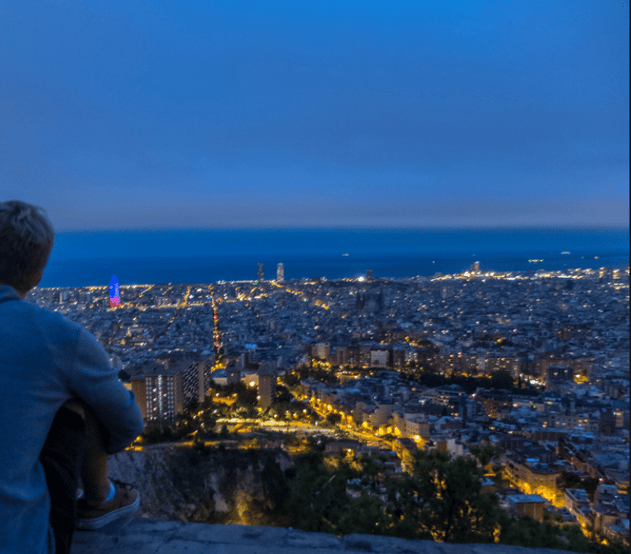 Check Out Some Tips
A lot of things are closed on Mondays here in Spain, which makes Tuesdays and Wednesday really busy.
Maybe fly into nearby Zaragoza (for lots cheaper) then take a 90 minute train to Barcelona if you have the time.
You can see Barcelona in one very very busy day, but stretch it out to 2-3 if you want time to relax.
There are some really cool (and free!) walking tours you can talk to your hostel about. Tours usually take you to the Gothic Quarter or all of the sites you can see Gaudi's architeture. All you pay is the tip you think your guide deserves, and you'll get loads of info and insider tips
Around lunch or dinner, look for "El Menu Del Via" or the meal of the day on menus. Lots of times you'll get a starter, main, dessert and drink for around 7-15 Euros. Not bad, right?
Are you ready to see Barcelona for yourself? Our Europe volunteers can choose to teach English in Ukraine, Russia, Romania, Lithuania and Poland (lucky, lucky). Come check out our blog for more travel tips (and other favorite vacation spots) ....and click that button below to learn a bit more!