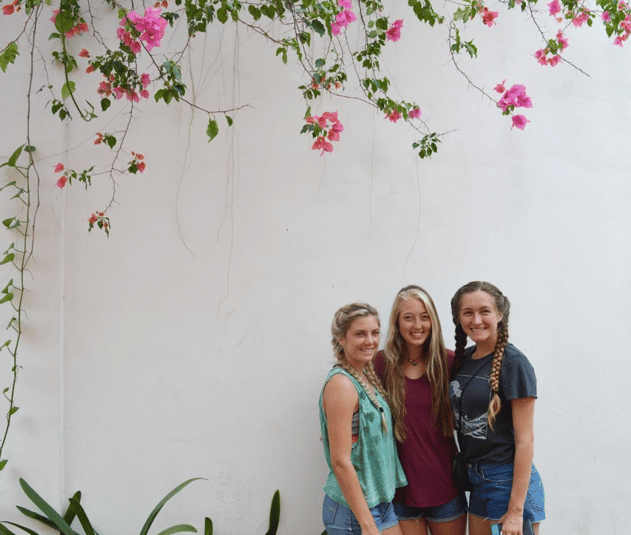 Photographers, grab your cameras. This city is perfect for shots of colorful walls, beautiful streets, and European architecture. You lucky, lucky volunteers living in the Dominican Republic. A bus ride is all that stands between you and your vacation in Santo Domingo, AKA the Spain of the Caribbean.

Volunteering in Haiti? You're lucky too — we really recommend using a vacation to come explore this incredible part of the island.

If you've been about making a difference (and getting a good tan) think about volunteering in The Dominican Republic or Haiti! Don't let money stand in the way — download our free guide about paying less for your semester.

Take a break from the fruit smoothies by your apartment, and try sipping smoothies on the streets of Santo Domingo instead. Tough life, I know. Before you go running off with your camera, here's a few things you should know:

A Little History (Just A Little, I Promise!)
What Should I Check Out?
Oh and Don't Miss This Spot
Anyone For A Temple Trip?
How Should I Get There To Santo Domingo?
What Else Should I See?
A Little History (Just A Little, I Promise!)
Ever heard of Christopher Columbus? Well, his brother was the one to settle this city in the Dominican Republic…and Diego Columbus (Christopher's son) actually became governor here. Diego Columbus helped set up various universities, castles and monasteries — now Santo Domingo is known as the oldest city in the New World. Not bad, Columbus family.

And since the Columbus' came from Spain, you can see tons of really beautiful and old Spanish style architecture — It's like taking a trip over to Europe, but staying right here in the Caribbean.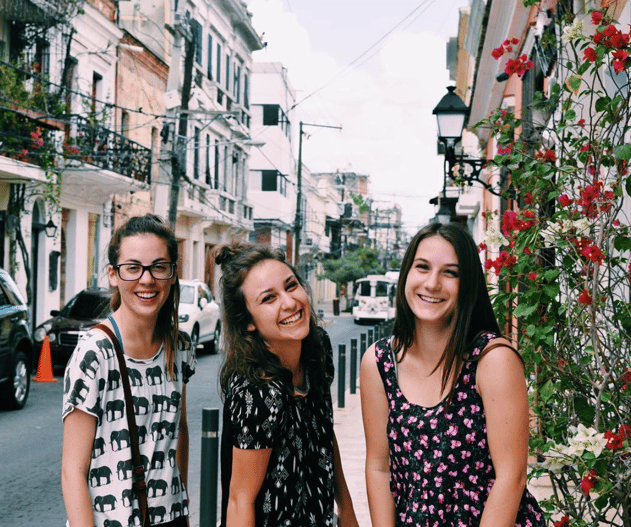 What Should I Check Out?
Once you get yourself to Santo Domingo (ILP volunteers live in Puerto Plata — located on the northern coast, so you'll take a 3.5 hour bus ride to the southern coast). But once you are there, there is lots to see.
How about a 500 year old tourist attraction? The Alcázar de Colón was built in 1510 and is gorgeous. Tall palm trees frame the building built in gorgeous Spanish Colonial style and is where Diego Columbus lived as governor. Get lots of pictures of the outside and step inside for some rad Late Medieval and Renaissance art.
Here's the address: Plaza de Espana Calle Las Damas, Santo Domingo, Dominican Republic
Here are the hours: 9:00 AM to 5:00 PM (Closed Mondays!)
Ticket Prices: There's a little stand-alone building in the plaza, just a few steps from the entrance of the museum. Get tickets here (they cost around $2 USD).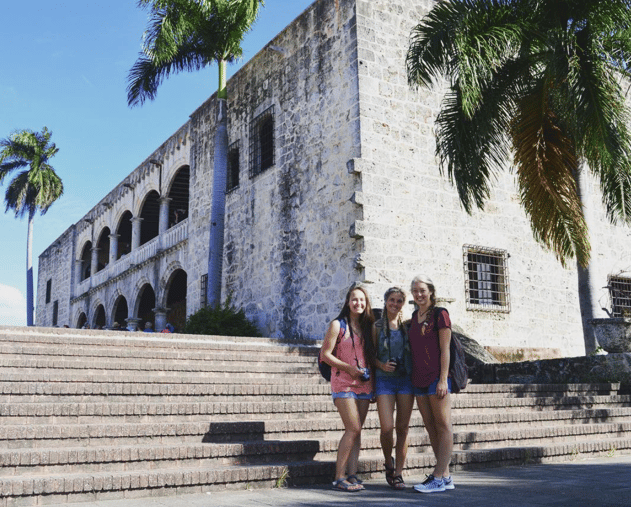 Oh And Don't Miss This Spot
For anyone who needs more European architecture in your life, heading to the Museo de las Casas Reales for some stunning archways and quiet courtyard is the way to go. I'm telling you, you'll want to make sure you have your cameras all charged up — you wouldn't want to run out of battery here.
You can also go inside and learn a bit more history about a few culture; come to admire relics from sunken Spanish ships and artifacts from the native people who lived in the DR before the Europeans arrived ... there's also a pretty impressive arsenal of weapons from a Mexican general, conquered by a Spanish conquistador.
Here's the address: Calle Las Damas, Santo Domingo 10210, Dominican Republic
Here are the hours: 9:00 AM to 4:00 PM (Closed Sundays)
Ticket Prices: Around $2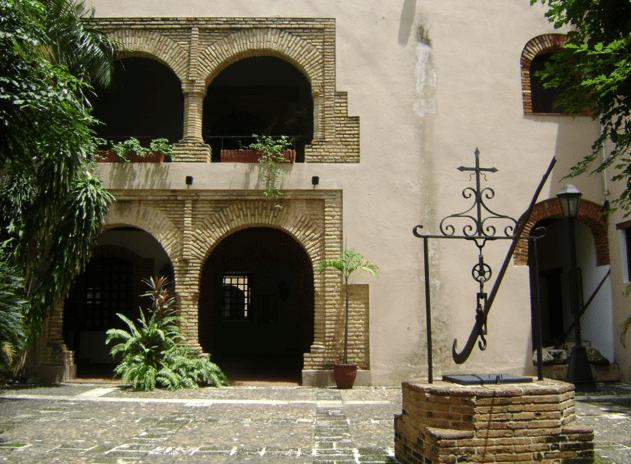 Anyone For A Temple Trip?
You can also plan your itinerary to include a visit to the LDS temple in this city — after you've gotten your fill of the pretty streets of downtown Santo Domingo of course (the Spanish influenced ones are pretty, but you'll find colorful alleyways and quaint walking streets too…you'll want to do a lot of walking).
Anyways, the temple here is beautiful and is a nice break from the city. Talk to your LDS ward — they may be planning a temple trip and would love for you to join them.
Here's the address to tell your taxi driver: Av Simón Bolívar 825, Santo Domingo 10106, Dominican Republic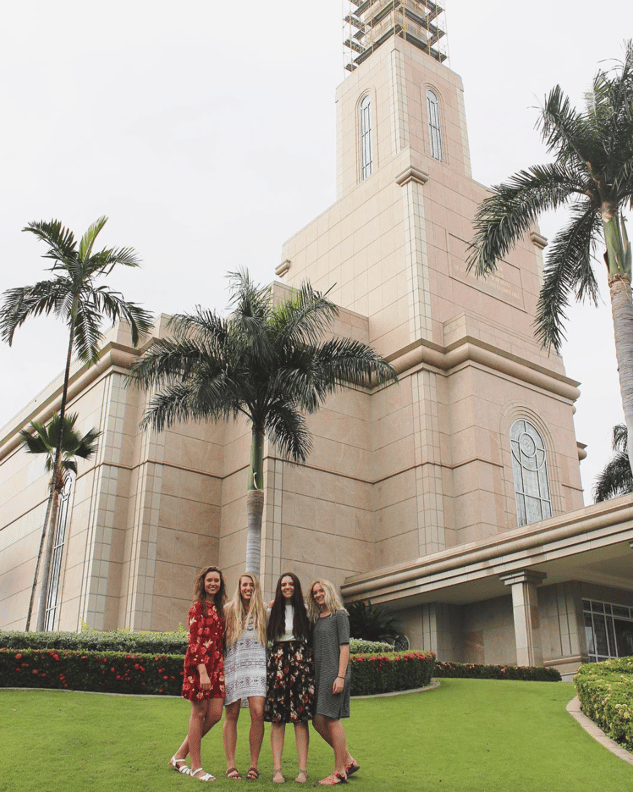 How Should I Get To Santo Domingo?
You can either come down on a weekend or make it a longer trip — the bus ride is only 3.5 hours if you're coming from Puerto Plata and costs just 300 pesos, which is around $6.
When it comes to places to stay, you can always check out some AirBnB's to split with your group. ILP Groups in the past have also stayed at the Island Life Backpackers' Hostel which is right by Zona Colonia.
What Else Should I See?
Our volunteers in the DR typically book a bus on Caribe tours and also like to see Zona Colonia, the hidden oasis of Tres Ojos and the Botanical Garden while in Santa Domingo….Looks like you might want to go here more than once!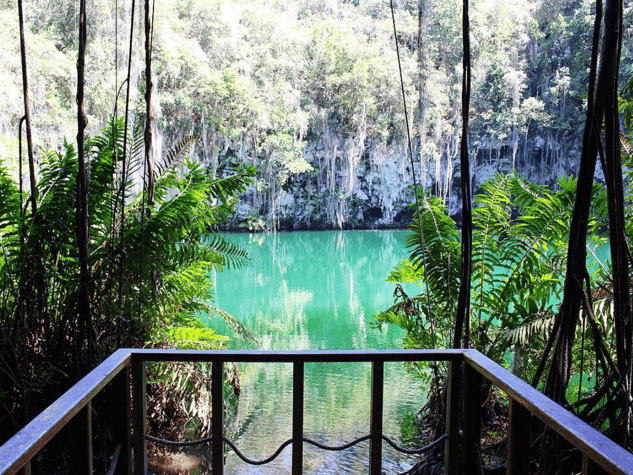 Need more of the Caribbean in your life? Obviously. Head to our blog to get all the news about the DR and more travel tips. And click that green button to learn more about volunteering in this fab. country.