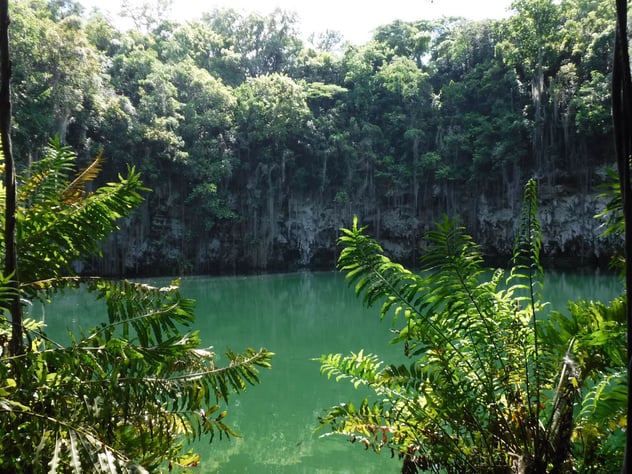 If you're heading to the Dominican Republic for your semester abroad, chances are, at some point, you'll visit the oldest city in the Americas, Santo Domingo! While here, don't miss out on seeing one of the coolest hidden gems the city has to offer, Los Tres Ojos National Park.
International Language Programs (ILP) sends volunteers to serve underprivileged children in the DR. While volunteering abroad, ILP volunteers have ample opportunities to travel and explore the DR and the Caribbean.
Apply now and serve underprivileged children in the Dominican Republic with ILP!
Los Tres Ojos National Park
You'll also hear this spot called "3 Eyes Park". Why? Well, that's what it actually is called when you translate the name to English.
Los Tres Ojos National Park is a beautiful spot and great place to escape the busy city life. The park features three gorgeous lagoons, with crystal clear blue water. For a small fee, you can even take a short boat ride across one of the lagoons. You'll find some pretty cool caves that were anciently used by the native people, called the Tainos, for religious ceremonies, but today they are great places to explore!
Many ILP volunteers told me that their favorite part about visiting Santo Domingo was exploring this national park! It's just about a 15 minute taxi drive east from the Zona Colonial part of the city. It's generally open from about 8:30-5:30 and it's best to get there early to avoid any crowds.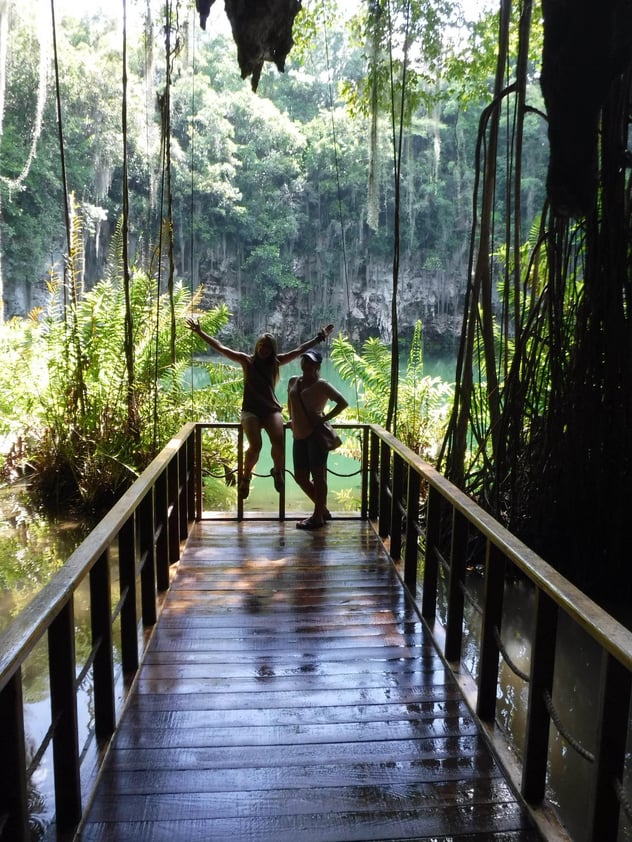 Cost: About 100 Dominican pesos for the entrance fee (less that $3!!!)
Make sure you check it out for your self when you are in Santo Domingo ... and click the button below to learn more about what ILP volunteers are doing in the DR.