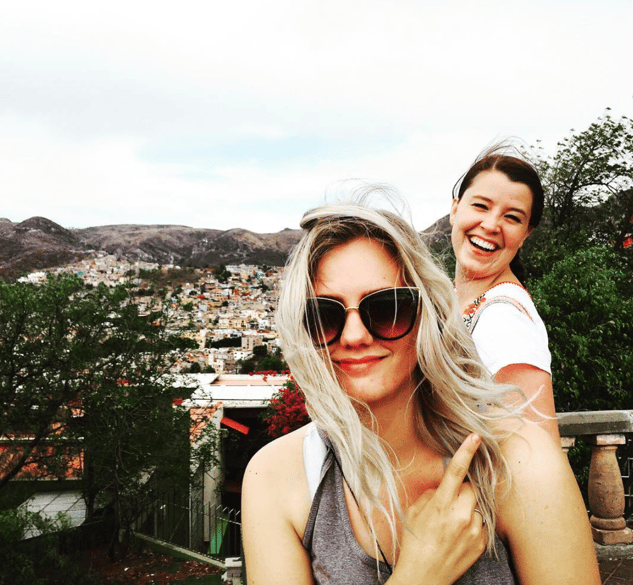 Want to save money, see a charming Mexican city (complete with a chocolate museum), explore Mayan ruins, all without crowds of tourists? Just come vacation in Valladolid!
Just because you're on a budget, it doesn't mean you can't see some awesome places around the world. One country you should have your eye on is Mexico — this hidden gem is just bursting full of dense jungles, ancient ruins, dreamy beach towns and a stunning coast line. Seriously, you'll have a rough time deciding where to go while vacationing in Mexico.

Looking to live abroad in Mexico and take vacations to places like Valladolid … but not sure how to afford it? Here's how to pay less for your semester!
Once you get over to the Yucatan Peninsula, things can get pretty expensive depending on where you are staying. We love places like Cancun, but all the tourists know about it …meaning prices can be pretty steep. Skip out on the crowds and save some money by seeing the sleepy town of Valladolid:
Grab Your Camera While Site Seeing
Swim In This Sinkhole
Taste Authentic Mexican Chocolate
Take Some Rad Day Trips
Grab Your Camera While Site Seeing
Lots of things to do in Valladolid are free — like exploring the charming city square. You'll see lots of colonial style buildings that look like a page right out of a history book. Be sure to get some stunning pictures of the Cathedral de San Gervasio or the street of Calzada de los Frailes; the whole street is made up of old colonials homes with a pretty park at the end of the street.

You can walk all this for free, or rent bikes for cheap if you'd rather ride around Valladolid.


Swim In This Sinkhole
To cool off from the hot Mexican sun, look no further than the Cenote Zací; it's in a public park that is close to the city center, so you can just walk instead of paying for a taxi. Then, just take the walking path that passes under a huge mass of stalactites, before jumping into the water. The entrance fee is only around $2 which is a total steal. Things do tend to get crowded once the tour buses arrive, so visit before or after the buses get there (which is usually in the afternoon).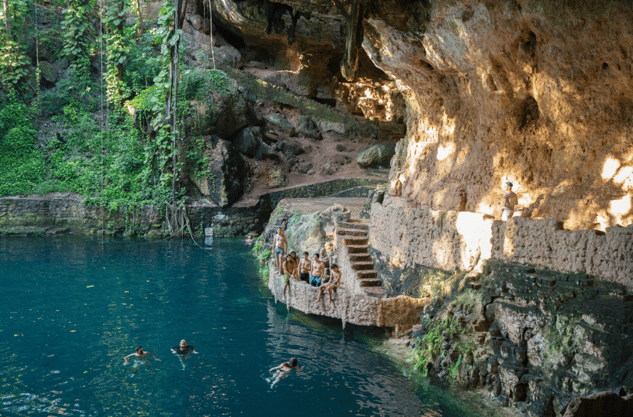 Taste Authentic Mexican Chocolate
There's a tiny museum/chocolate demo room in Valladolid that's perfect for all the chocolate lovers in your ILP group. See how authentic Mexican chocolate tastes and how the cacao beans are roasted and ground up before becoming delicious hot chocolate or dreamy chocolate bars. Yum!
Or, grab a cheap lunch of street corn and tacos ... and maybe some agua fresca. We love the food in Mexico.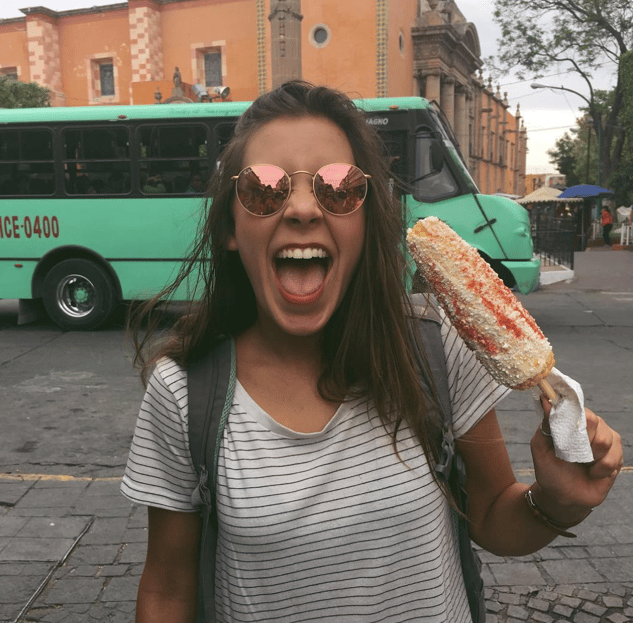 Take Some Rad Day Trips
Valladolid is a sleepy city that's a big hub to some of the major tourist attractions around; places like the beach side ruins of Tulum. Or the ruins of Chichen Itza (LDS volunteers might want to take a LDS tour guide to see this spot).

You can plan on staying in this city to save money, but still travel to favorite spots in the Yucatan by taking day trips out of Valladolid. A 40 minute bus to Chichen Itza from here is only around $12; or you can take a 90 minute bus ride for $2. You can also see some other Mayan ruins called Ek Balam in a day. The tallest ruins have been restored which means you're free to climb to the top and get a 360° view.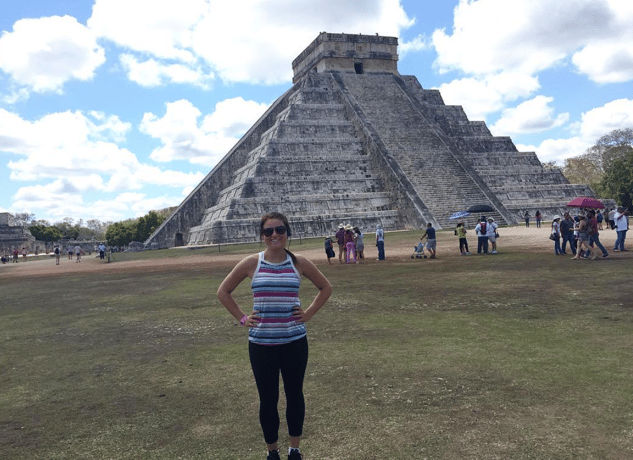 Ready to see this place for yourself? Get help fundraising for a semester abroad in Mexico here and here. We also have more money saving tips on our blog as well as a few other favorite places to visit in Mexico. Oh, and for more info about this ILP country, click that button below: