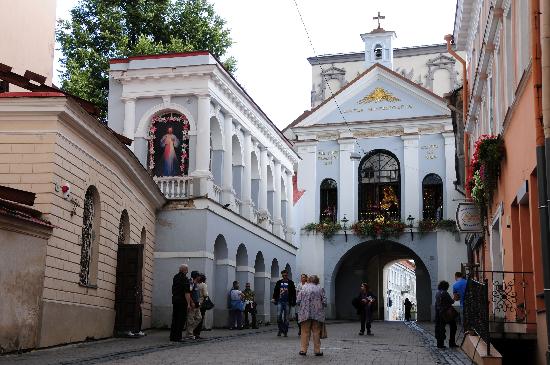 Visiting Vilnius? Or maybe you're set to come volunteer in Lithuania. Either way, here's how to see this iconic site.
We're big fans of Lithuania — it might be a small country not many people have heard about, but it's an absolute hidden gem.
A quick visit here would be nice, but how about a whole semester abroad in Lithuania? Learn how to make that happen, right here.
In such a little country, it sure seems like there is a ton to do — and the Gates of Dawn are only one of things that should be on your Vilnius bucketlist.
Can I Get A Little History?
The Gates of Dawn is the only remaining part of the city gate of Vilnius. The gates were built in the 1500s as a defensive structure. It is said to be one of the most important religious, historical and cultural monuments. With a description like that, how could you even consider missing this!
Inside the Gates of Dawn is the famous icon "Our Lady of the Gate". This icon is believed to have incredible powers and has guarded the city from attacks and has bless travelers. The picture is of the "Blessed Virgin Mary Mother of Mercy" and thousands from surrounding countries have traveled to pray and worship before it.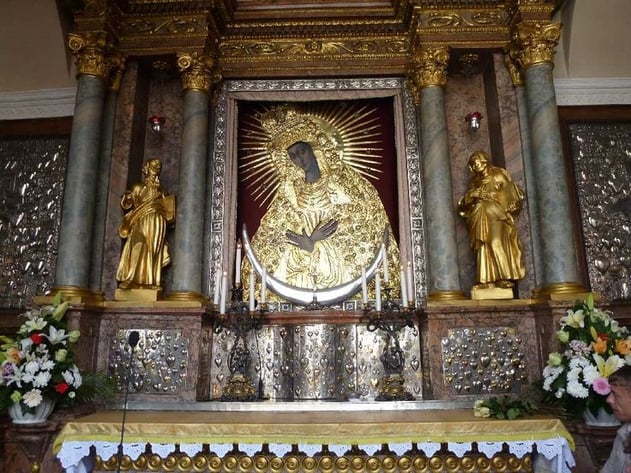 Cool, I Totally Want To See It In Person .... How?
The Gates of Dawn is a must see and all of our ILP Lithuania volunteers are in luck because this icon located in Southern Old Town and it's pretty simple to get to. Here's how to get to the Gates of Dawn (if you don't have a car):
Take a bus into Old Town and make your way to the Vilnius Cathedral.
Head south towards Šventaragio g. (If you are facing the cathedral, walk towards the roads on the back right side of the cathedral. You will see a statue of a man on a horse).
Turn left of Šventaragio g.
Turn right on Pilies g. (you will be on this road for 350 m)
Take a slight right on

Didžioji g.

(stay on this road for 550 m)

Continue on Aušros Vartų g.

The Gates of Dawn will be on your right!
There are many "Tourist Information" places in Vilnius. Stop in and grab a map of Old Town to help you find your way. The maps are easy to follow and you'll be able to make your way around Old Town like a pro! Oh, and by the way, this part of Vilnius is worth a few visits — here's our favorite things to do in Old Town.
If you really want to be a pro, you can test out some basic Lithuanian phrases and impress the locals while you're volunteering abroad.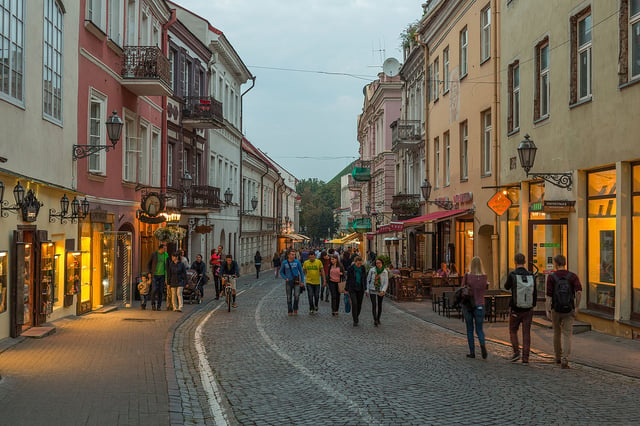 Just one more thing before you plan your trip to Lithuania ... come teach English abroad here instead! If you serve abroad with ILP (International Language Programs) you'll come teach English part-time and spend the rest of your days exploring Vilnius. On weekends, hop over to Latvia or schedule a trip to Greece during your vacation time!

If you've been dreaming of volunteering abroad, we think you should come spend a semester volunteering in Europe with ILP! Get more info on Lithuania, here: