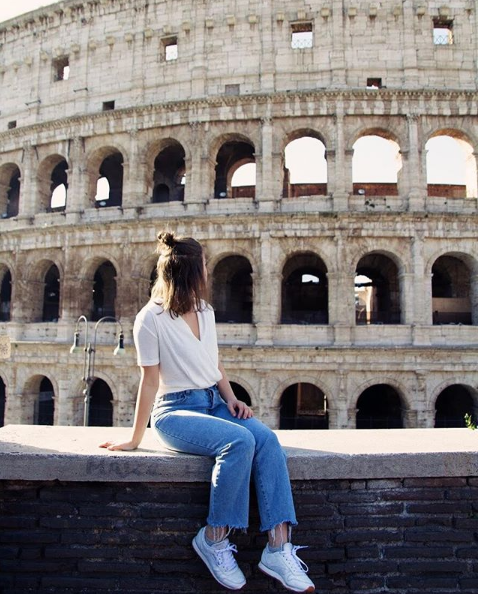 While traveling Europe you're going to want to use these apps to help you out.
First of all, we're pretty jealous you're headed to Europe! Whether you're backpacking Europe on shorter trip or spending a whole semester abroad with ILP, these apps will seriously help out.
If you're thinking about traveling Europe, you might want to check out this Europe Destination Guide to help you plan your trip.
Download them and get ready for an amazing trip in this part of the world.
What Apps Should I Get For My Trip To Europe?
Uber and Lyft
Jakdojade
Rick Steve's Europe
Spotted By Locals
Maps.me
2GIS
The Fork
Wi-Fi Finder
Uber/ Lyft
Uber and Lyft are extremely helpful while you are abroad. Catching a ride has never been easier and it is a great way to get around. You'll never have to wonder if the taxi man is scamming you ever again. Here's more info about where you can use Uber and Lyft during your semester with ILP.
Price: Free to download (just pay for your rides!). Get it on Google Play and iTunes.
Jakdojade
Jakdojade is a must have if you are going to find yourself in Poland. This app will take care of your public transportation needs, telling you which bus to take, what time it leaves, and how to get to the closest bus stop. It will save you tons of time and help you get places quick.
Price: Free or $4.99 for premium. Google play and iTunes.

Rick Steves' Europe App
The famous Rick Steves is back with tons of Europe tips — he's an expert on this part of the world. There is a lot to be found in this app! Guided audio walking tours to show you around (we LOVE these), insights into the country's culture, see what top destinations are nearby, and learn about the history of the area. You'll learn a lot from the inormation and gain a deeper appreciation for the places you are visiting.
Price: Free. Google Play and iTunes.
Spotted By Locals
With info on 70+ cities you'll want this app to see the hidden gems that only locals know about. This will guide you to the best food, most interesting things to do, coolest musuems, and more. All the information from the app is from locals so you know you're hearing about all of the good stuff there is to see and do!
Price: The app is free, but you do have to pay or individual guides ($3.99 a guide). They also have a lot of free info on their website! Get it here.
Maps.me
THIS is the best guide when you are looking for maps to see where you are and get directions. With maps of over 340 countries it's pretty likely you'll find a map of the exact place you need. It also show you where restaurants, attractions, and more are.
We love using Google Maps, but it's realy nice that you can download a country's map and search for the closest cafe, all without WiFi.
Price: Free. Google Play and iTunes.

2GIS
Specifically for Ukraine, this will be super helpful to our volunteers spending their semester volunteering in Kiev. With a detailed map you'll never get (too) lost with this on your phone. It also helps you plan your route using the expansive Metro and the public bus system.
Price: Free. Google Play and iTunes.
The Fork
We're all about the good food you can eat while traveling. The Fork will let you know the best restaurants in the city, maps to get there, example menu items, and even give you discounts to places in the city. Right now it's only in about 10 countries but we're crossing our fingers that they expand soon.
Price: Free. Get it here.
Wi-Fi Finder
Looking for Wifi near you? Download this app to find free Wifi! Then you can look up anything you may need in the city. This app is available in all of ILP's countries (as well as most other European cities) so you know you're set!
Price: Free. Google Play and iTunes.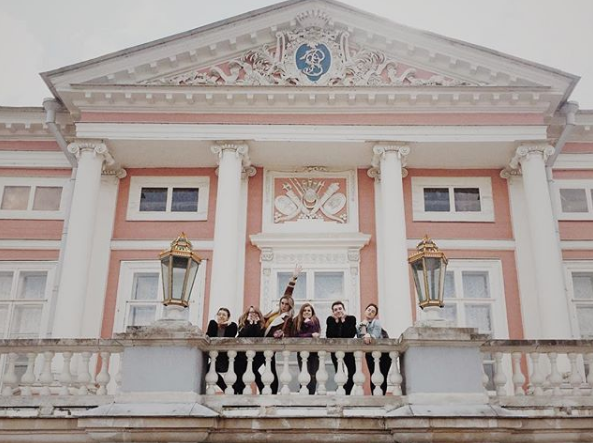 Ready to start your own semester in Europe? You're in the right place! International Language Programs (ILP) sends volunteers to some pretty amazing countries!
Click the button below and get connected with a representative in the ILP office. They can help answer all your questions!