---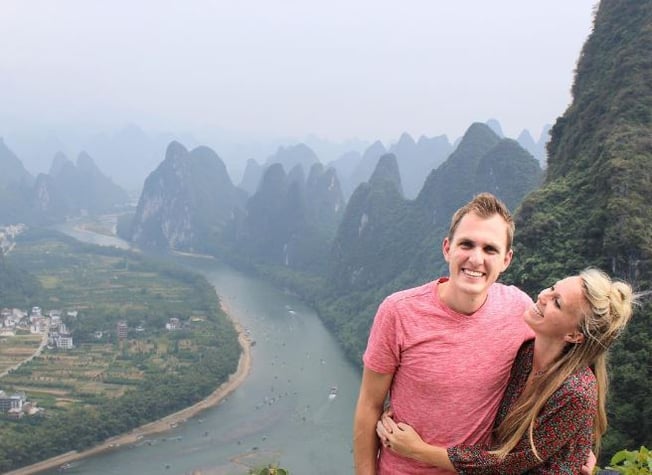 Looking for memorable adventures with your spouse? We checked in with Joe and Ivy Wilson who have been living abroad, volunteering, and traveling the world for the better part of a year to see how they did it.
You can do a honeymoon with your spouse, but that's usually just a week. In a week you can't fit in seeing multiple countries (Joe and Ivy explored so many places like China, Sweden, Russia, Czech Republic, Austria and many more).
You also can't fit in the experience of really living in another part of the world: learning to lean on each other when you get lost in a new city, laughing together as you try new foods you didn't even know existed, creating memories like when the old man on the train tried to get to talk to you with his limited English skills, and having the experience of serving together while you teach young children.
---
Let's make this happen!
Come travel the world with ILP
---
Picking The Right Program
While looking for living abroad programs, sign up for an organization where you can volunteer as a married couple. Not being biased or anything, but I think you should sign up right here.
Married couple volunteers with ILP (that's us!) have their own living space, so you won't be sharing a room with anyone else in your group. You're only volunteering part time, so you'll have free time to explore together plus you'll have vacation days to travel around, just the two of you.
"ILP is one of the best ways to travel, and is highly recommended. You travel for cheap, and then get to go back to kids who adore you and think you're the coolest! All of this while living in a foreign country. It's a great program, and we have loved it!" - Joe Wilson"
Where Can I Go With My Spouse?
Pick an awesome country to volunteer together in. You can check out all of the location options ILP has for married volunteers, but we recommend China! Why? Because we have one of our biggest discounts there. Married couples can currently get a 2-for-1 deal in China. That means 50% off of your flights, visas, housing, meals, and all the support of an established program like ILP.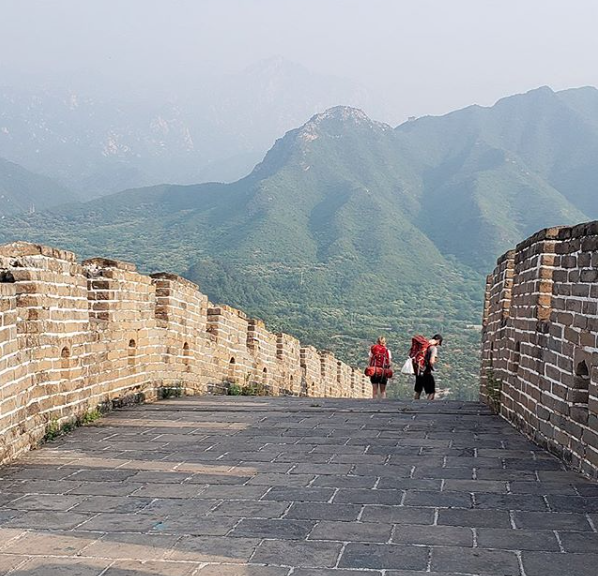 Joe and Ivy volunteered with ILP first by teaching English in China and are currently teaching in Russia.
Hear From Joe + Ivy

Where are some favorite places you traveled to?
"There have been far too many amazing places we've visited to name just one. From the Great Wall of China, to the Red Square of Moscow, we have seen some breathtaking places.
"In China our favorite place was the Yangshuo area, and adventuring around the karst mountains. Riding scooters through orchards of oranges, and finding hidden springs and views unknown by most, and watching the sunset over the Li River was one of our favorite times in China. If in China,
Yangshuo cannot be missed.
"While in Russia we adventured throughout all of Europe. There were some spectacular places we saw. One of our favorites was
Dubrovnik, Croatia
. It's a walled city, which appears to be out of a fairytale movie, that sits upon the clearest, blue water of the Aegean Sea. It is a beautiful place, and so is all of Croatia. If in Eastern Europe, Croatia should not be overlooked."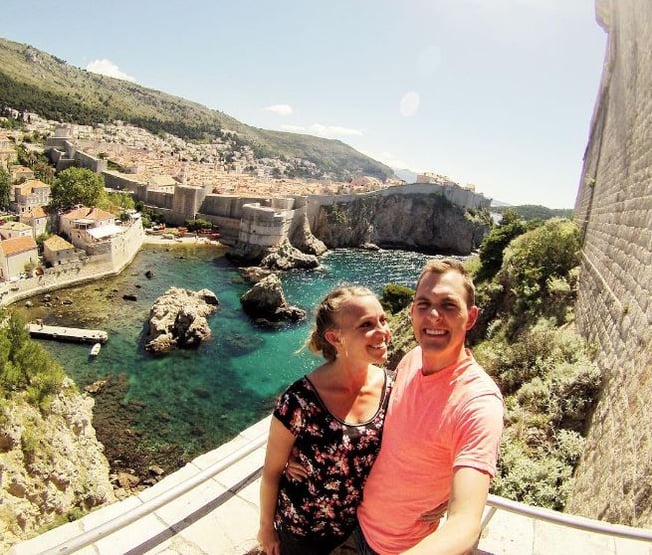 Any favorite memories?
"
There are so many memories that flood my mind when I think of our ILP semesters. Some of the highlights aren't only the places we've seen or adventures we had. One of mine for sure are the children we teach. Having a cute Kindergarten student tell you they love you just melts your heart no matter who you are.
"One day while in China we had a field day, where the students ran around and did games and races and such, and we watched and played with them. The kids chased us and tackled us and gave us hugs the entire time, it was wonderful. The smiles and laughter on days like that will always be remembered."
Another memory of a cute student happened after China. About four months after we left China, one of Ivy's students messaged her on WeChat, and said she loved her and missed her. "It was adorable, and we still keep in contact with some of the students in China."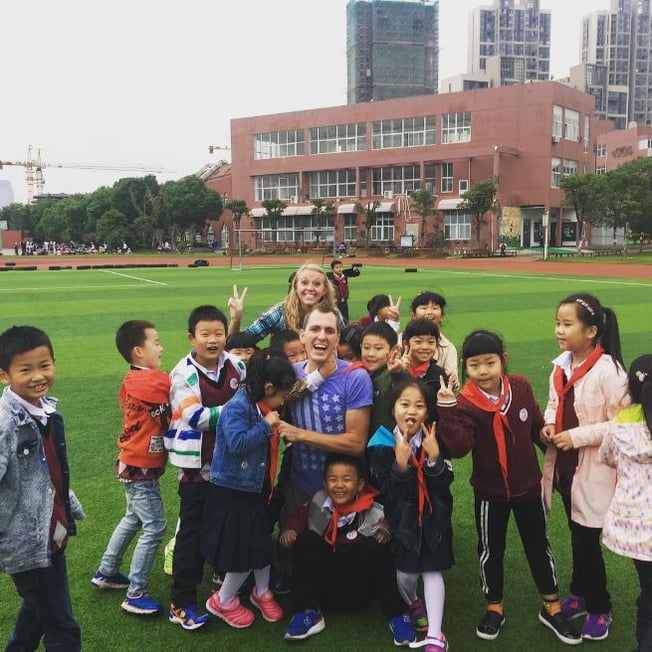 What advice would you give to a couple who's interested in volunteering abroad together?


"Advice I would give to other couples is this: go, and take that leap of faith, and just do it! Don't hesitate, don't make excuses, but go and live your dreams. You're only young for so long, and while you don't have children, go and live your life!
"While abroad, also remember to focus on each other more than anyone or anything else. Yes the views are beautiful, the children are cute, and the activities are fun, but don't forget about who you went with. Put them first above all things, and also what they want. Compromise, and talk about things and decisions, and don't fight or argue in front of the others, it only makes things awkward.
"Also, travel and experience as much as possible! This is a once in a lifetime opportunity! If needed, spend all your money! It's best if you save up as much as possible before as well. But when you are abroad, do what you can to be frugal and cheap, by not getting expensive hotels, or don't eat out every meal, but be cheap as possible, so when that one opportunity comes up to live a bucket list dream, you can do it! Go to Greece and look over the blue homes of Santorini! Go camp on the Great Wall of China! Go take an overnight train through Europe! Wake up early and hike to the perfect viewpoint for a sunrise! Just go and do it! This is a once in a lifetime opportunity, you're young, in love, and full of energy. Do what you can while you can.
"Oh, and try the food everywhere, and not the expensive restaurants, but the cheap street food of the country. It's delicious."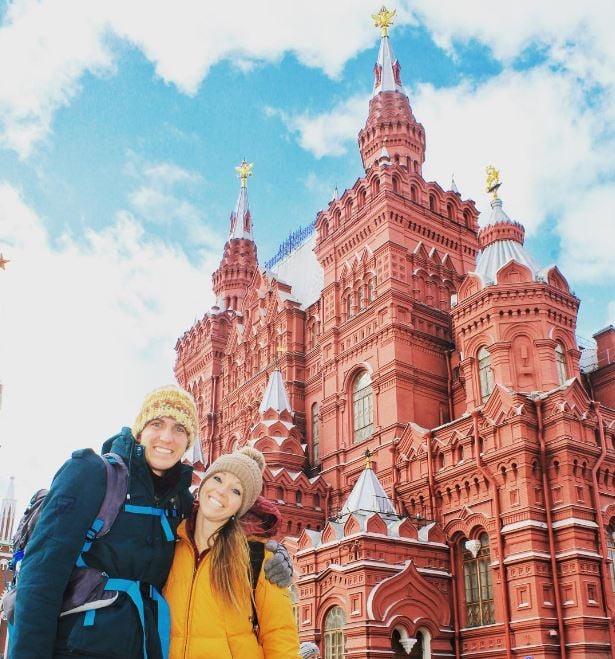 Have more questions about ILP?
Come chat with one of our representatives. They've recently volunteered abroad with International Language Programs and can answer your questions to know if this is the right volunteer program for you.