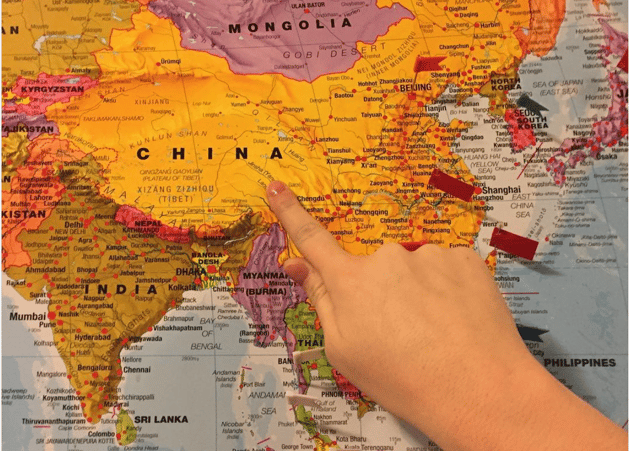 If packing up everything for a semester abroad trip in a couple of suitcases seems a little overwhelming …. this post is for you! Here's how to make sure you'll pack everything you'll ever need during a week long trip or an entire semester living abroad.
To make sure I don't forget anything while packing, I make a list. But it's not just a packing list, it's like a work of art. I started following this formula to make sure I remember everything and know where it all goes in my bags even before I start putting clothes in my suitcase and I use it for every single trip I go on. So whether you'll be paid to teach in Thailand for a year or volunteering in Ukraine for a semester, you'll be set with this packing list.

Pst: Want a little more information on what living in Ukraine is actually like? Just click on this *free* guide about what a typical day is like this in this Eastern European country.
Ok, want to know the secrets behind this packing list? Follow this formula and you'll be set.
Make (Hardcore) Categories
Be Specific
Leave Some Room
Walk Through Your Routine
Add In The Extras
Make (Hardcore) Categories
I usually get a big legal pad to do my list on because it takes up a few pages. To start, I make some categories. The first page is usually all clothes, with categories like "Pants", "Tops", "Shoes & Socks", "Swim", "Jackets", "Dresses", etc. This is where you can fit the categories to your country … volunteering in the Dominican Republic and Haiti probably doesn't need a category for "Gloves & Scarves".
The next page I fill with other categories like "Phone/Computer, "Camera Gear", "Journaling Stuff", "Makeup", "Shower Stuff", "Snacks" etc. I also make a "to do list" on the last page to jot down things like "buy luggage locks" or "call the bank to tell them I'm a volunteer at a Romanian orphanage, so don't freak out when I pull out money in a Bucharest ATM". You know, things like that.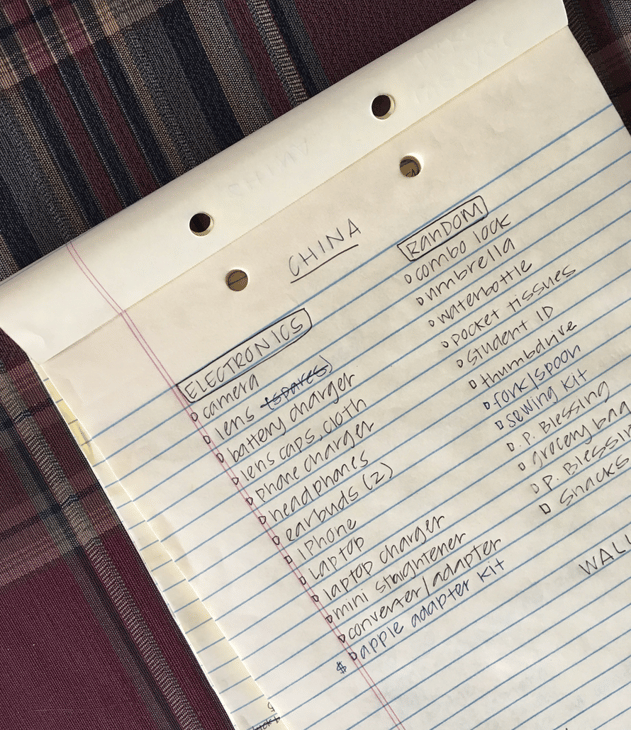 Be Specific
Ok, now you have your categories, start writing things down inside those nice headings. Be specific! Under "swim", write down all you need for a day at this hidden Mexico Beach. Your black swimming suit, your striped one and the one with pineapples, a towel, sunglasses, flip flops, sunscreen, your "going to the beach" dress and anything else you need.
I like to list the specific pieces of clothing just to make my life easier. If you're specific, actual packing will be easy because you've listed which shirts to pack, not just how many to toss in your bag.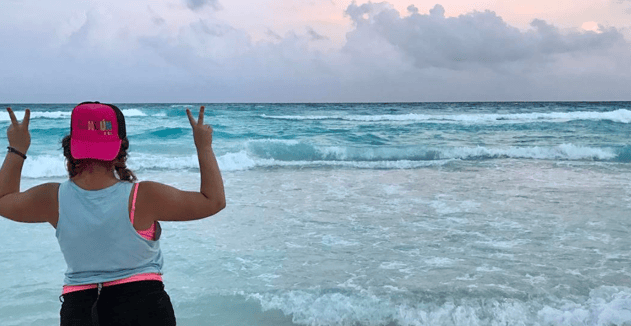 Leave Some Room
You may be reading through the guidebook (you get that at ILP training before you leave) and find out that it rains a lot in your Chinese city. Time to add "rain boots", "umbrella" and a "rain jacket" to your list. You might find out that tights are hard to find in Lithuania, so you'll need to pack 6 pairs instead of just 1. Leaving some extra room around your categories will make little additions like this (and other useful but unnecessary things to pack) a total breeze.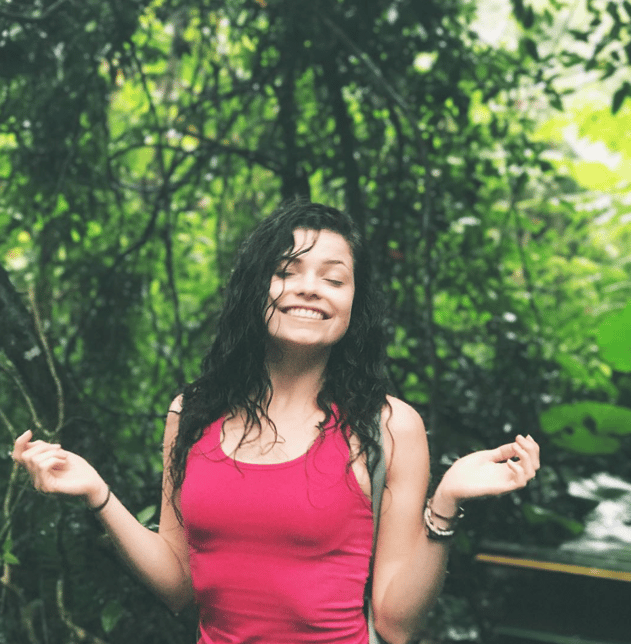 Walk Through Your Routine
I like to start my packing list pretty early, maybe 2 weeks before I actually leave. I'm the type of person that forgets something super obvious like toothpaste if I pack the night before. If you start your list early, you have time to walk through your daily routine and make sure everything you use in one day is on the list (things like face wash, tooth brush, tooth paste, and makeup). Then you can also add in the things you don't use every day (like tweezers or nail files) and make sure they get on the list, too.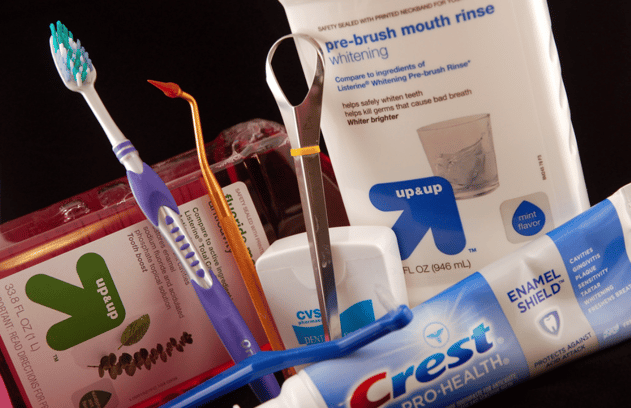 Add In The Extras
You can be as organized as you want with these lists. When I'm packing for a big trip, I like to make a mini-list of things that go in my carryon, and things that go in my backpack. That way, I can stash snacks, my phone charger and other things I always pack in my personal item when I fly. I also make a separate list of my perfect outfit for long flights and make to sure to put those items on my bed, not in the bottom of my suitcase.
Sometimes, I need to write down things I haven't purchased yet (like a pair of solid boots for life in Russia) so I'll still put it on my list, but with a little $ next to it, so I know I need to run to the store before actually packing. Do whatever works for you to help you remember things and stay organized.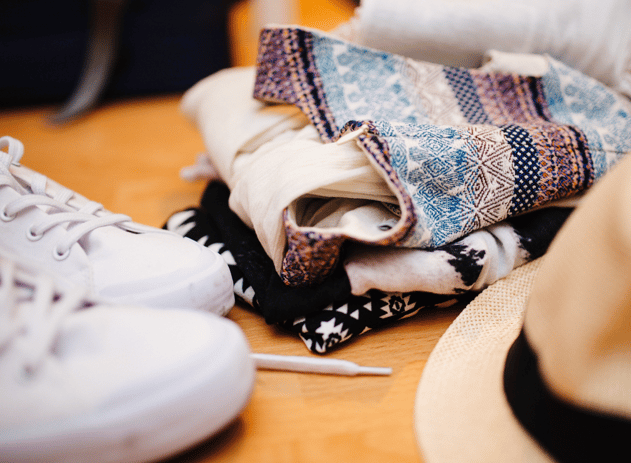 Thinking about putting this packing list to the test yourself? How about spending a semester in one of ILP's countries? Or going on a gap year and spending even more time abroad? We've got a guide all about how to make that happen!