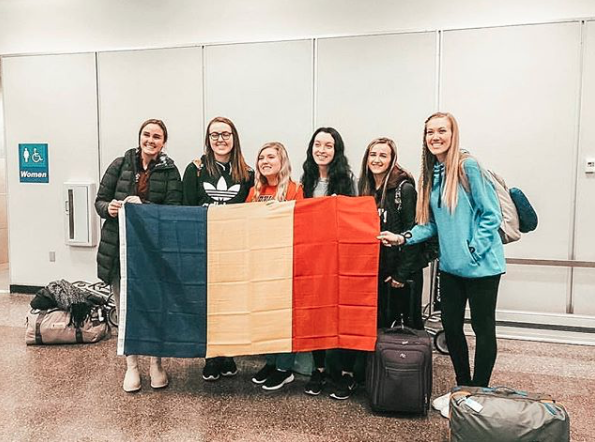 Before your semester abroad with International Language Programs (ILP) it is 100% normal to be nervous — but don't worry, it all pans out.
---
Have some concerns of your own? Click here to talk to a rep in the office and they can help you with those and answer any questions you may have!
---

This may be your first time living away from home, or your first time abroad. You may have experience teaching or you may not. There are tons of different scenarios that may may you a bit hesitant to sign up and live abroad for a few months. Luckily, there are a lot of things you are worried about that you don't need to be!
Have any of these concerns?
Feeling Alone With No Support
I Won't Be Able Able To Talk To Friends And Family
I Won't Know Anyone In My Group
I Don't Speak The Language
I've Never Taught
I've Never Traveled
Feeling Alone With No Support
As an ILP volunteer you won't just be dropped off in the middle of Russia or China with no support — we promise! A large part of our mission is to provide support while you navigate living abroad with your group. Most of our volunteers are traveling for the first time ever and we know you're signing up with us instead of backpacking solo because you want the support of an organized, experienced program.

Feeling all kinds of emotions, especially at the beginning of the semester, is very common (and even expected). When you arrive to live in a new country you're thrown out of your comfort zone in every way, and volunteers often say they felt things like homesickness. Just know that you're not alone, and often just talking to others in your group is a way to combat these emotions because chances are they're feeling the same way. If you stick out the hard parts in the beginning, most volunteers find that they were so glad they did because in the end it was one of the best experiences of their lives.

But ILP is also here when you need support:

Head Teachers

—

ILP Head Teachers are peer aged leaders who have volunteered with ILP before. They have experience living abroad and teaching. They are an awesome resource and will be part of your group to help you out as best they can. They also have frequent contact with ILP Program Managers in the Orem, Utah office throughout the semester.

Here's more info on what Head Teachers do and how you could apply to be one!

Local Coordinators

—

You will have a local staff as another resource. They are a native to the country you're going to who will speak English as well as the language of the country you are in ... helpful, right? They make sure you're picked up at the airport when you arrive, help make sure everything is running smoothly at the schools, and can be an awesome resource as you are getting used to living abroad.

ILP Directors

—

The ILP Directors make themselves available if you have questions or concerns at any time throughout the experience, whether you're just thinking about applying, if you're out in the middle of your semester, or if you're heading back home. If you or your family ever have questions or concerns you are more than welcome to call or email our office to schedule a time to talk or even stop by and meet in person if you're in the Orem area.

Contact our office here — 801-374-8854 or office@ilp.org

Not Being Able To Talk To Family
I was nervous I would not be able to stay in touch with my friends and family while I was living abroad. But, it was was a lot easier than I expected! There are tons of great resources to stay in touch. Read more about that here.
Not Knowing Anyone In My Group
One of the greatest things about ILP is the new friends you get to meet. We have tons of volunteers go without knowing anyone before hand and they still have an amazing time.
Actually, it's not totally unusual to be meeting your group for the first time at the airport when you're taking off! You will get to know your ILP group well because you spend every day with them (you teach with them, explore with them, and often live with them) and those people can become some of your closest friends. So, if you go with or without a friend no worries, you will meet tons more.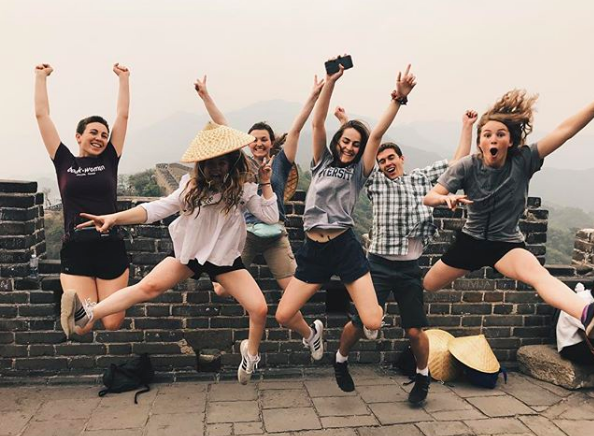 Not Speaking The Language
Help! I'm going to China but don't speak Mandarin! -- That is totally okay! When volunteering with ILP you are not expected to know the language. Although you will pick some up while you live abroad, you don't need to speak it to volunteer. When you interact with the kids you will only be speaking English, so not speaking Mandarin, Spanish or Polish will not interfere with teaching at all!
Not Knowing How To Teach
So, you've never taught before? That's fine! The kids you teach can definitely be a handful but you will adore them. Teaching can take a bit of time to pick up, but the ILP method it totally do-able for all experience levels.
We'll give you training before you leave and weekly during your time abroad to help you out. You will also have a head teacher who can help you out in the classroom and give you tips on teaching. Click here for some tips on teaching.
Never Having Traveled Before
If you've never left the US or even your state ... you guessed it — that's okay! You don't need to be a world traveler to volunteer with ILP.
Yes, you will have the opportunity to travel and plan your own vacations, but you will have support in that, too.
Your Head Teacher has traveled abroad before and can help you out, they can show you how they booked hostels and made travel plans in the past.

You'll have access to tips and advice from previous ILP volunteers in your city. They have great suggestions and recommendations from their experience living there.

Check out the ILP blog for answers to questions you may have or destination ideas!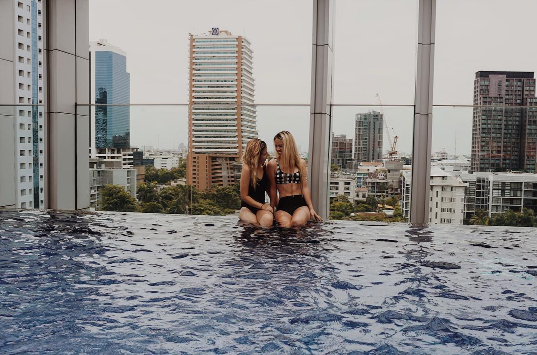 No matter where you volunteer with ILP you will have support


No matter which one of our countries you choose to volunteer in, you'll receive the same level of support. The hardest choice is which country do you want to go live in for the semester? Follow us on Instagram where we post daily so you can see all the fun things volunteers do in each of our locations.