Of course you've gotta try all the best food while visiting (or volunteering) in Kiev, Ukraine? So, where should you go?
Kiev is full of great food. Whether that be traditional Ukrainian food like Vareniki or foreign restaurants, you're going to have a lot of delicious options.
---
Need more insider info on Kiev, Ukraine?

We've pulled together our favorite things to do, places to stay, and other tidbits to help make your trip a success, right here in our Kiev Go To Guide.
---
Here are the places you need to add to your "must try" food list! Get ready to eat (you won't regret trying these places!).
What Restaurants Can I NOT Miss in Kiev?
Spotykach

Pesto Cafe

Musafir

Chachapuri

Petrus B- Restauant

Il Gatto Rosso
Spotykach
If you're looking for good, local Ukrainian food ... look no further! Spotykach is your go to. The decor is unique and will take you back in time, the staff is friendly, and the dumplings are to die for (you can even get them made into a Ukrainian flag!).
Click here for the menu.
Address: Volodymyrska vul. 16, Kiev 01601, Ukraine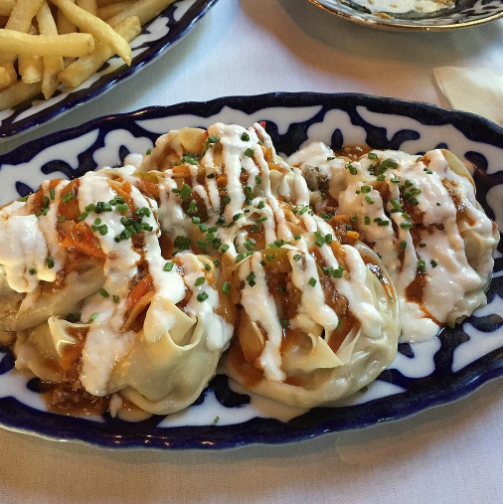 Pesto Cafe
This plan has a couple of locations which is excellent news for you in you're in the mood for a pesto burger. They also have other dishes, like chicken with baked eggplant (umm drooling) and a pretty rocking cheese plate.
Click here for the menu (it's in Ukrainian, but there are some pictures)
Address: Google it; there are several locations (but they do deliver).
Musafir
Kebabs are quite popular in Ukraine (and all over Eastern Europe actually) and this is a great restaurant to try out different kinds. They have vegetarian, chicken, beef, and even filet mignon! They also have a menu full of other options ranging from soups to sweets.
Click here for the menu
Address: Saksahanskoho vul. 57A, Kiev 01033, Ukraine
Chachapuri
Chachapuri is a wonderful Georgian restaurant. They have a lot of options on the menu but if you go you HAVE to try the Khachapuri. Khachapuri is a traditional Georgian dish of cheese filled bread. The bread is shaped different ways, often has different toppings, and never has a shortage of cheese! It's really a must try!

Click here for the menu
Address: Tarasa Shevchenko Blvd, 36А, Kyiv, Ukraine, 01032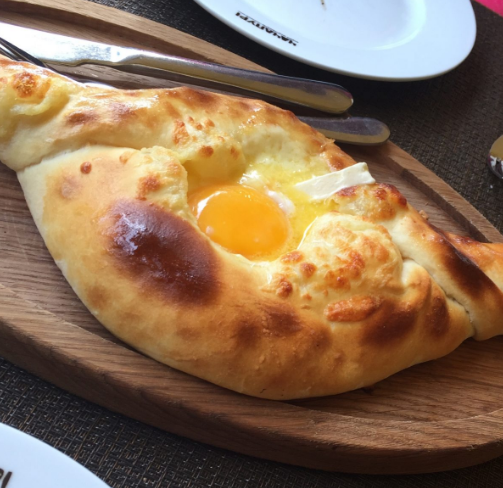 Petrus - B Restaurant
This is the place to go to try yummy Vareniki. A lot of places only sell savory Vareniki, which is still delicious, but we love dessert. This restaurant is the sweet Vareniki place and we're in love. You've really need to try all the flavors, so grab your ILP group and split a couple plates (or more). They have cherry, strawberry, blueberry, and sweet cottage cheese with raisins. Go ASAP!
Click here for the menu
Address: Esplanadna St, 28, Kyiv, Ukraine, 02000
Mafia
The name alone is intriguing, right? But this restaurant is a favorite of our ILP volunteers for quite a few reasons; you can get pretty bomb sushi here, along with bright salads and good pasta dishes. There are also local dishes if you're like a more local meal. They have quite the selection which means you'll find something for whatever you're in the mood for.
Click here for the menu.
Address: Several locations in Kiev.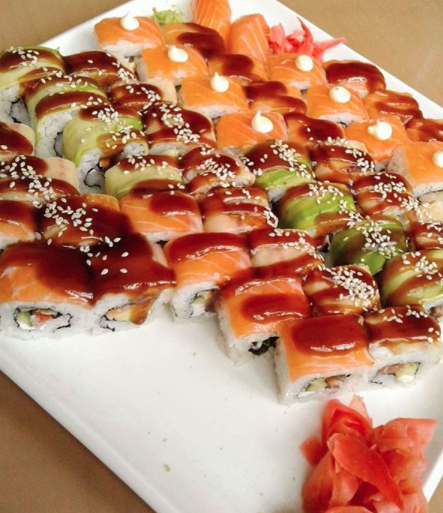 Il Gatto Rosso
Who knew you could find amazing Italian Food in Ukraine? Well, you can and should try out this place! The pizzas are extremely popular, but you really can't go wrong with anything on their menu. You'll want to go back more than once after trying it.
See their menu + and other details on their Facebook Page
Address: Geroyev Stalingrada Ave., 24, Kiev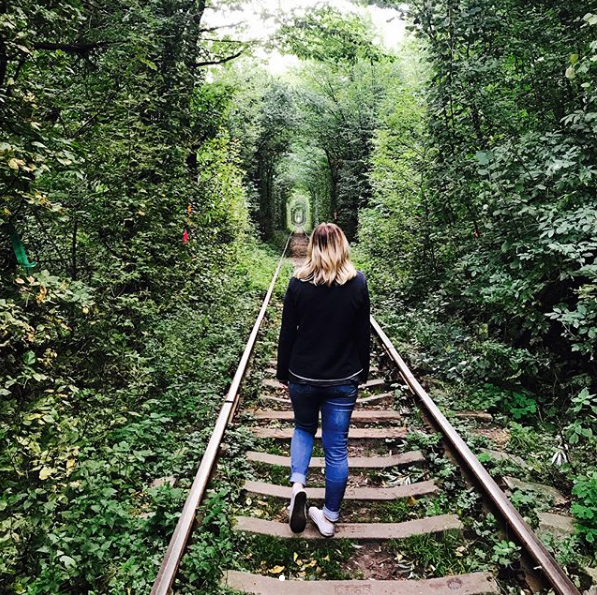 Need more than a short visit to try all of these places? Volunteering in Ukraine gives you plenty of time to explore the city and try all the food. Get a glimpse into what a typical day is like and other details here, or click the button below to ask any questions you have!