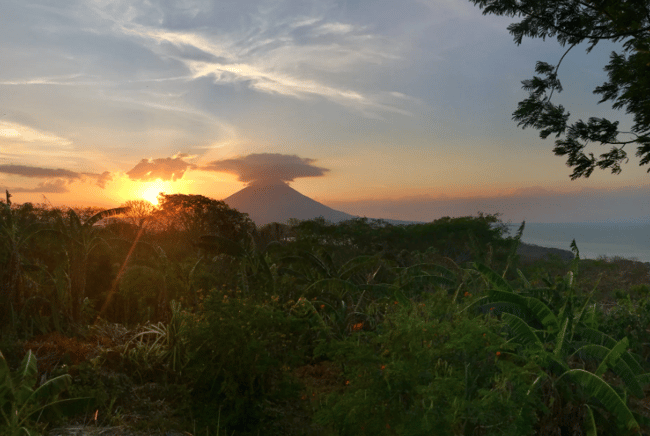 We think Nicaragua is one of the most underrated places ... but we kinda love that fact because it means we get the beautiful sunsets, island vacations, and colorful cities all to ourselves. One of our favorite spots is Ometepe, a must-visit volcanic island in Nicaragua!
If you're looking for an amazing vacation while in Nicaragua, Ometepe Island should be at the top of your list. There's a ton to see and do on the island, so get ready to explore and have the best trip ever!


---
We have a lot of favorite places in Central America
Check out our full guide to find new places you have to visit
---


Here's what you need to know about this cute island:
What You Need To Do
Hike To A Waterfall
The San Ramon Waterfall is huge (197 ft!) and beautiful. Once you get there you can swim around in the pretty water and relax in the lush forests around you. The hike there is pretty mild and definitely doable for a little half day activity.
Here's how you get to the waterfall.
Kayak The Coast
Kayaking is one of our favorite ways to see the island. Getting to the best kayaking spots are a little tricky on your own, so book a tour that will arrange transportation and get you to the must-visit spots.
Check out this tour company or book through your hotel/hostel.
Price: Tours will cost between $25-$30 USD
Visit Chocolate Paradise
The El Pital Chocolate Factory is the yummiest stop you'll make on the island. Visit here to see how the chocolate is made and grab some of your own as a souvenir and let's be honest ... it won't last long. You can also get desserts off their menu which are delicious.
Address: El Pital, El Madroñal 48800, Nicaragua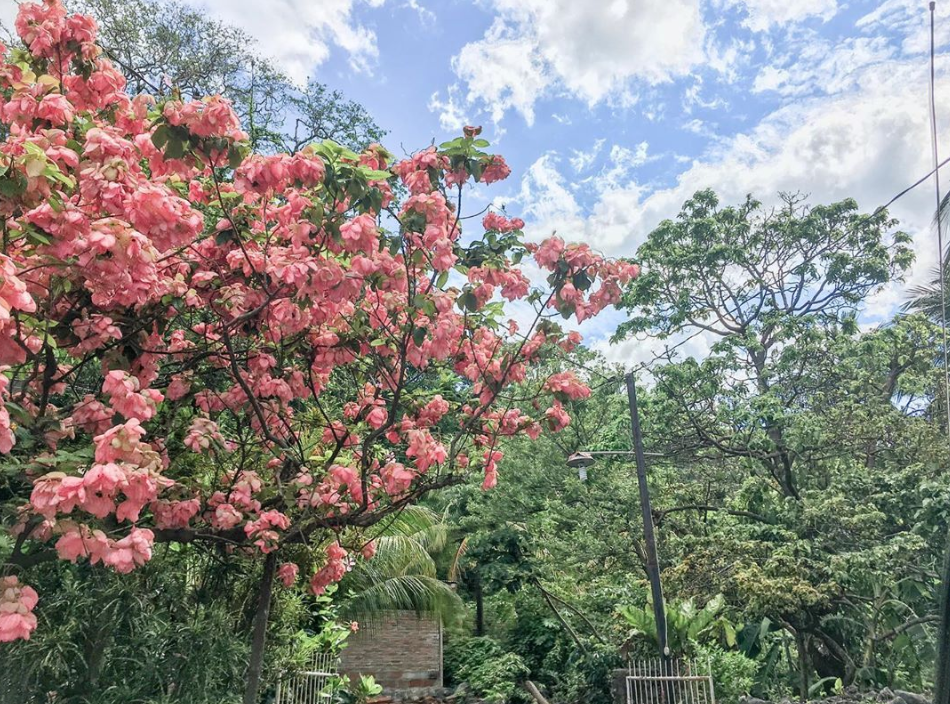 Relax On The Beach
The beaches have gorgeous black sand and are a dreamy place to spend time and relax. This is the perfect place to work on the killer tan you are probably planning on getting while in Nicaragua.
Here are the details on getting to the beach.
Horse Back Riding
Horse back riding is the perfect way to see the island and explore the coast. The easiest way to set this up is through a hostel or hotel in town.
Cost: $5- $7 USD an hour
Swim In A Crystal Clear Lagoon
On the northeastern part of the island is Ojo De Agua — a literal paradise that you just can't miss! The crystal clear water comes from a natural spring and is the perfect place to swim and relax, or you can slackline over the water if you want a little adventure. Order food and drinks poolside and soak up every second in this slice of paradise!
Entrance fee: $5 USD
How To Get There: From Altagracia, you can take the bus to Playa Santa Domingo and tell the bus driver to stop off at the Ojo De Agua. According to this bus schedule, there's a bus headed that way every hour or two starting at 4:30 AM and ending at 5:30 PM. A bus ride there should be between $0.50 USD and $1 USD.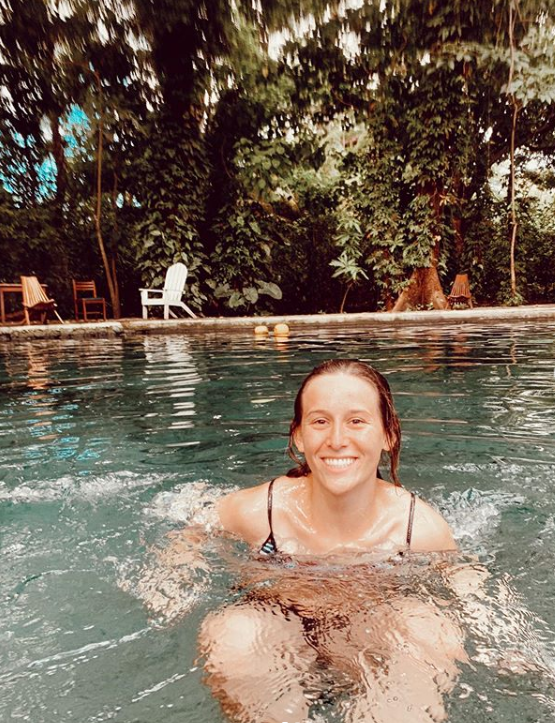 Rent A Bike
Rent a bike and explore the cute fishing villages, shops, and restaurants on the island. Bike are inexpensive to rent and the perfect way to get around and explore.
You will be able to easily find bike rental shops as you walk around the island. Plan on spending about $5-$6 USD for a full day bike rental.
Explore The Volcanoes
The island is formed by two volcanoes and you can hike to the top of them for beautiful views! The hikes are pretty hard and will take between 6-11 hours depending on which one you do. Make sure you are prepared for a hike like that and book a tour guide to show you where to go (guides are required!)
Price: between $23- $55 USD
Here are more details about the hikes.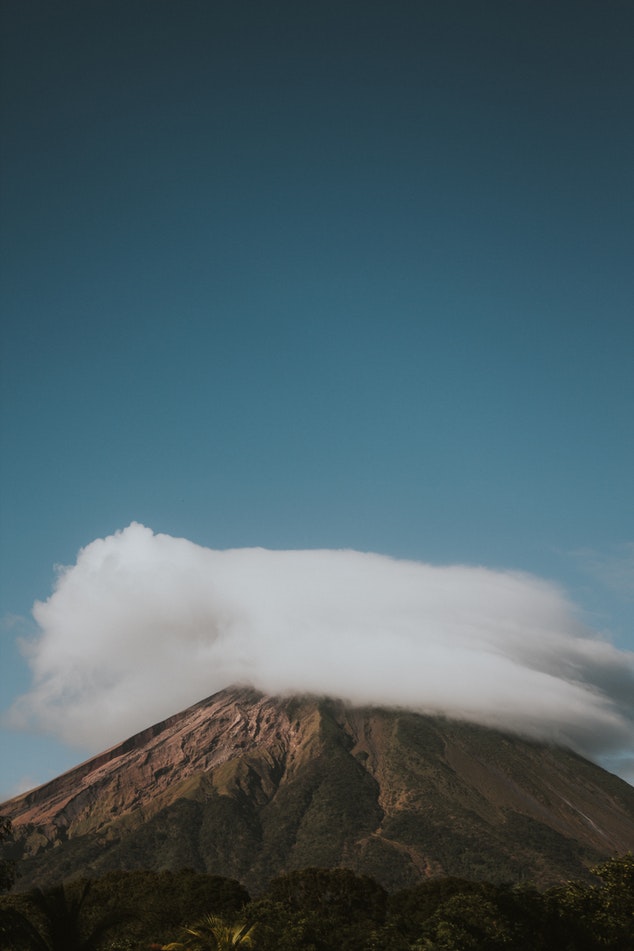 Find Petroglyphs
Any history lovers out there? Ometepe is known for its pre-columbian past which brings rich history and petroglyphs! There are places on the island you can spot these pieces of history, so maybe stop at some while your cruising around on your bikes.
Look Out For Monkeys
Keep your eyes peeled as you are walking around and you are sure to spot some monkeys! There are a lot of monkeys that live on the island and like to hangout in the trees.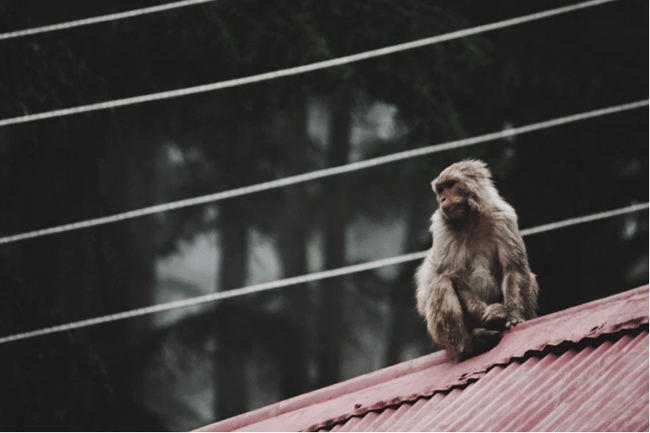 Where To Stay On The Island
There are some groovy places to stay on the island. We'd recommend looking into hostels which are inexpensive and a fun place to stay. Hostels are pretty spread out on the island so look at where they are when you are booking. No matter where you stay you will be able to get everywhere you want, but some will be closer to certain things than others.
Here are a few you should look into:
How To Get There From Granada (+Costs)
Since our ILP volunteers are living in Granada, we've figured out the best way to get there from that city, though if you're coming from anywhere else, you'll just want to head straight to Rivas.
From Granada to Rivas:
Take a Minibus:
If you go to Calle La Cazada (the main street of restaurants in Granada), you can find a travel agency or two to help you hire a mini bus that will take you directly to the ferry launch. Expect to pay $25-30 and only 1-2 buses leave per day.

Take a Chicken Bus:

Head to the Granada Market Station (in front of the Shell Gas Station). Buses leave once they are full, but arrive at 6:30, 8:05, 9:30, 11:30, 12:30, 1:30, 3:10, Sunday through Monday. Expect to pay around $1.50 or $2.00 (way cheaper than a mini bus).
From Rivas To San Jorge
From Rivas, you'll need to get yourself to the ferry launch (at the San Jorge dock). There's a bus from Rivas to San Jorge, but it's tricky to know when to get off (but you may be able to ask the bus driver to help you out). Expect to pay $0.65.

You can also take a taxi to San Jorge ferry launch. You'll need to negotiate, but if you bater well, you can pay around $1.
Then Take The Ferry Over
Once you get to San Jorge launch, you'll need to take a ferry over. You can check out the ferry schedule here.
Most ferries drop you off in Moyogalpa (the main city) but you can also take a ferry that will drop you off in San Jose.

Ferry rides are about 1 hour long, and cost $2. You can also take a Launcha boat for a bit less ($1.50); just know that they are a bumpier ride and don't operate on Sundays.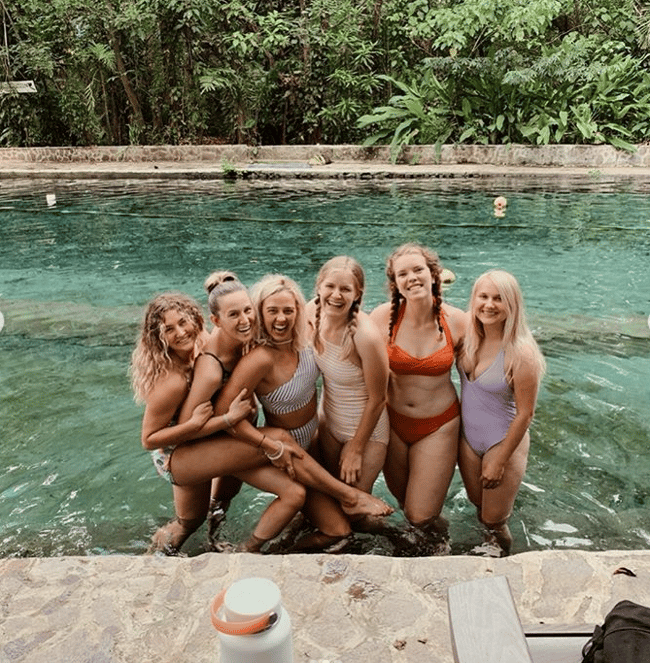 Wondering what a semester in Nicaragua is really like?
Tropical vacations, beautiful scenery, and the cutest kids around will fill your days as you volunteer in Nicaragua!
Click the button below to learn more!