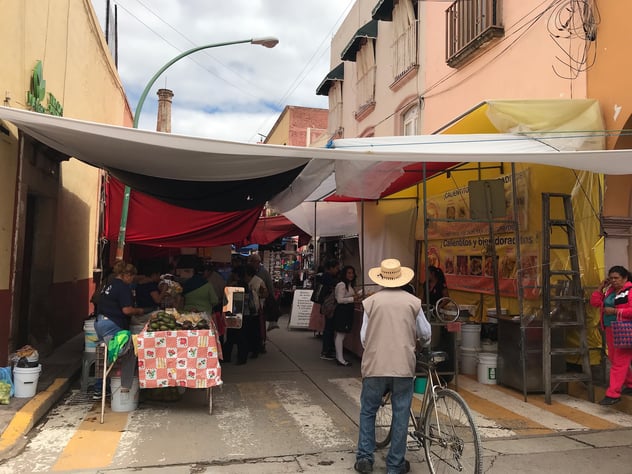 With more things to buy than you would ever need and all the delicious food you could ever want, make sure you check out this local market during your semester in Mexico!
This market is seriously amazing. It's an awesome place to load up on souvenirs and other things to help you remember your time abroad. You really can find everything here, so get ready to shop!


---
Are the warm beaches, fresh fruit smoothies, and cute kids of Mexico calling your name?
See what volunteering in Mexico is like.
---

Grab your ILP group and head here ASAP (and could you send me a street taco?- thanks!) Here's all the info you need about the market!
What Should I Know About The San Jose Iturbide Market?
When and where is it?

What kind of things can I find?

What type of food can I get?


Can I barter while there?

Is it really worth going?
When + Where Is It?
The market is every Sunday and Wednesday from about 10:00am-7:00pm. If you're an ILP volunteer, you'll be living quite close in the nearby city of Irapuato. By comparison, San Jose Iturbide is teeny tiny, a little slice of local life that you might want to check out on a free weekend.
Every city in Mexico will have some type of city square and this is where the market is. The market starts in the middle of the square and works its way out through the streets all around that area. Basically it's huge and you have tons to walk through and see!
What Can I Find At The Market?
Literally everything ... And, that's not a joke! Clothes, shoes, batteries, phone cases, movies, jewelry, kitchen utensils, sports equipment, blankets, traditional clothes, trinkets, painting, souvenirs, food, and more! The list goes on. Check out these cute shoes a volunteer got for only $15. In love.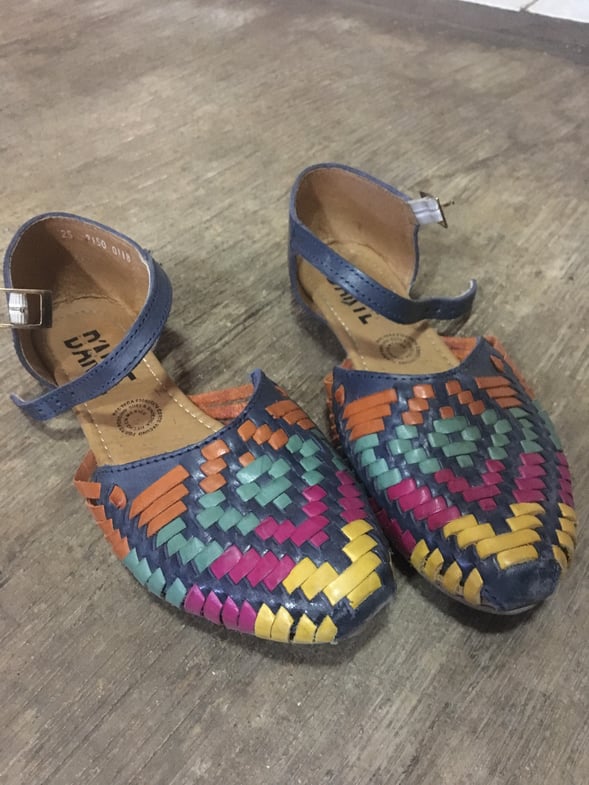 What Type Of Food Can I Find At The Market?
All of your food dreams will come true at the market. These are some of the best Mexican street foods around! Tacos, fresh fruit, churros, cheese, ice cream, candied nuts, fresh drinks, horchata, crepes, gorditas, and quesadillas are some of the delicious things you can get your hands out. And, holy cow, you will want to go back every Sunday and Wednesday just for the food.
We love these "walking tacos" which are meat, veggies, and cheese all cooked together and placed instead a bag of Doritos. Oh, and topped with fresh salsa and lettuce, of course. YUM.
Ivy who visited the market had something to share with all the cheese lover:

"The cheese is amazing! It's home made and it's Oaxacan Cheese (which is pretty much string cheese). Everywhere, including the cheese guy, lets you test the food which is always fun."

A Couple Tips To Get The Best Deals!
Most street vendors are willing to bargain down the price if you ask and sometimes they'll even cut the price in half. It just takes some time talking to them and making a deal. Here are some bargaining tips that we share for our volunteers in China, however all the same principles work in Mexico.
Amy A. who volunteered in Mexico with ILP shared an awesome deal she got from bargaining for a unique blanket.
"I bought a huge, beautiful quilt from a man in Mexico City at the ruins. He said that it took his family 45 days to sew it and he was going to sell it to me for $2,000 pesos ($108 USD). The quilt was definitely worth that much and would have been much more expensive in America, but she tried her bargaining skills and got the price for much less. Nicely done, Amy!
A few tips:
—Only barter at outside markets/vendors, not in big stores
—To get local prices (which tend to be lower than what is offered to tourists) let them know you are living there for a semester teaching children
—Learn basic numbers and phrases in Spanish to help you communicate, even if you can't have a conversation, many people love that you're trying
—Have fun with it and be friendly towards the vendors!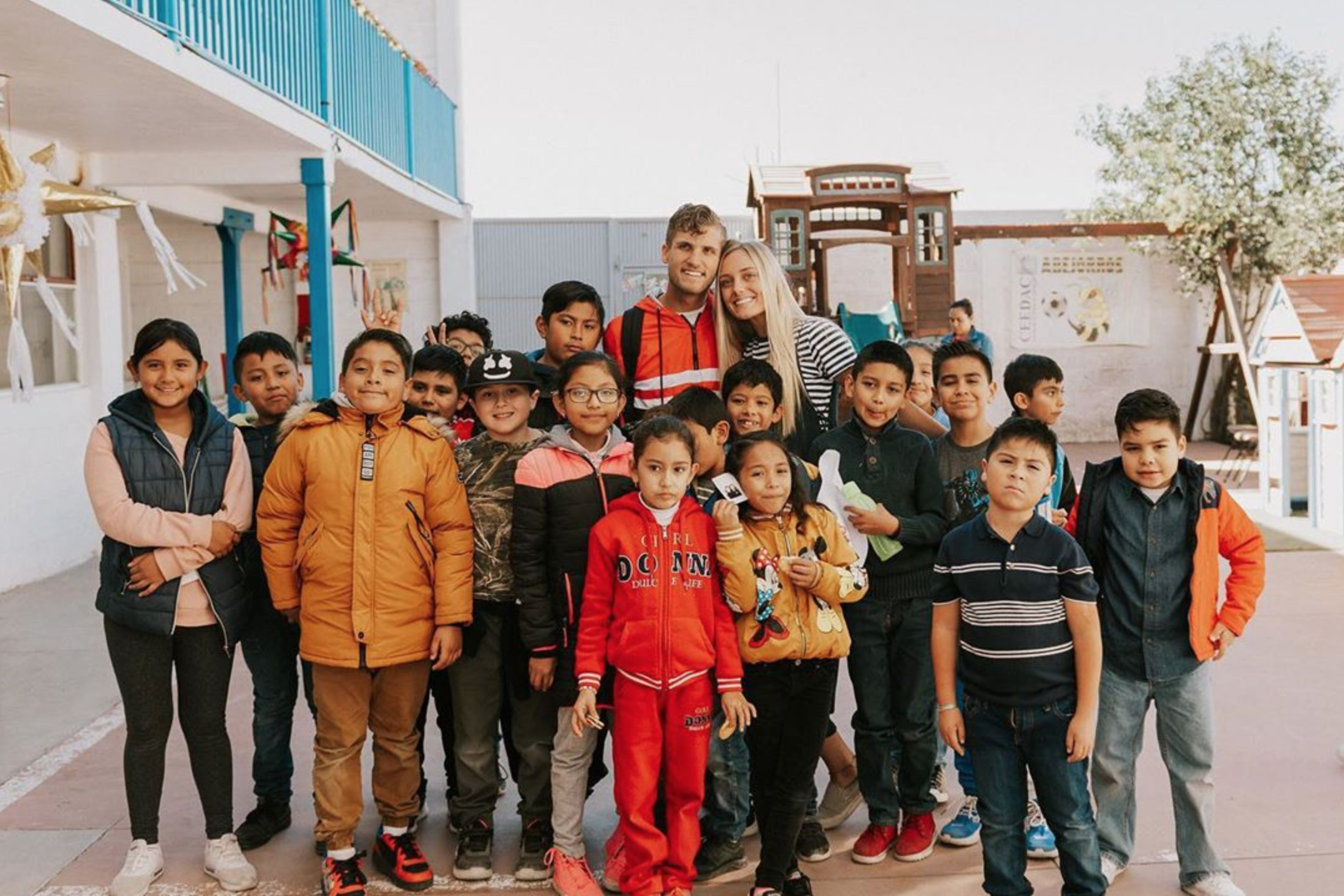 We're accepting applications to come volunteer in Mexico with us!
With amazing things to see, the kindest people around, and the opportunity to make a difference in the lives of kids, you're never going to want to leave.

Click here to learn more about Mexico and how you can serve abroad —