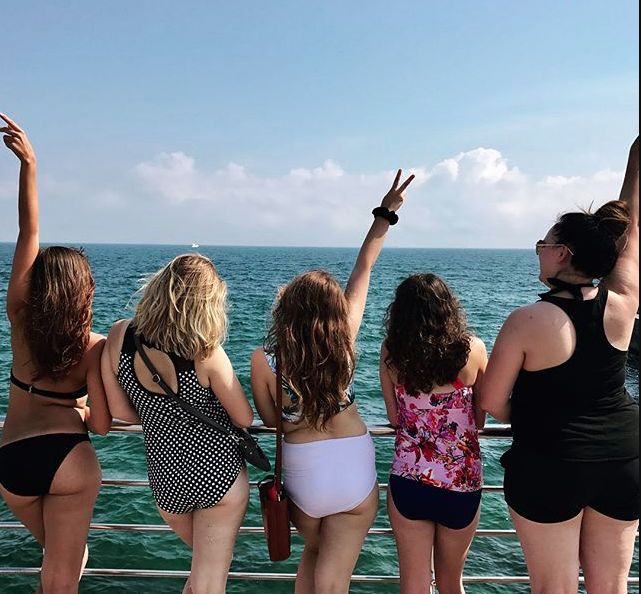 Forget more popular (and crowded) coastlines, the glittering shores of the Black Sea is where you'll want to vacation.

We have a few gems for our volunteers in Romania and Ukraine — you may not think of beachy vacations when these eastern European countries come to mind, but the beaches on the Black Sea are hiding a few of the best beaches Europe has to offer. Think swaying palm trees, pebbly beaches soaked in sunshine, and days at the beach that are more than affordable.

---
Afraid to miss some of Europe's hidden gems?
Find them all in this European Destination Guide
---
We've scouted out some of the prettiest and best places to vacation beach-side, all dotted along the Black Sea. These beaches all make our list because they boast gorgeous coastlines, warm weather in the summer months, and span a couple of different countries, making for ideal vacation spots if you're you're already based in Romania or Ukraine, or even Russia and Montenegro.
Constanta, Romania

Odessa, Ukraine

The Beaches Around Batumi, Georgia

Veleka Beach, Bulgaria

Arkutino Beach, Bulgaria

Kavatsite Beach, Bulgaria
Constanta, Romania
Come for a weekend full of resorts and spas in Constanta, which has been the go-to spot for many Romanians who are itching for a relaxing weekend of waves, massages, and trips into the Turkish-inspired city. Around the area, you'll find very popular beaches with chairs for rent along the resort lined beach of Mamaia, but you can also find untouched stretches of sand that take a bit of a hike to get to, but are well-worth the effort (we love trekking to Plaja Tuzla).
You can also tag on a visit to Costinesti, which is just 31 km south of Constanta, and is home to gorgeous sand and clear, blue water. Get other recommendations on what to do, where to stay, and what to eat on this Constanta Guide.
Odessa, Ukraine
A quick getaway for some sunshine in Odessa has been an absolutely favorite vacation for our volunteers in Ukraine and a couple pictures make it easy to understand why. The city of Odessa itself is home to gorgeous architecture (peek at at the Opera House while you're in town) and the beaches are pretty, with public trams that run to and from some of the most popular stretches. You have your pick between the popular beaches on Arcadia or Lanzheron which is just right in the city center. Take a quick look at what else we love here on our Odessa Guide.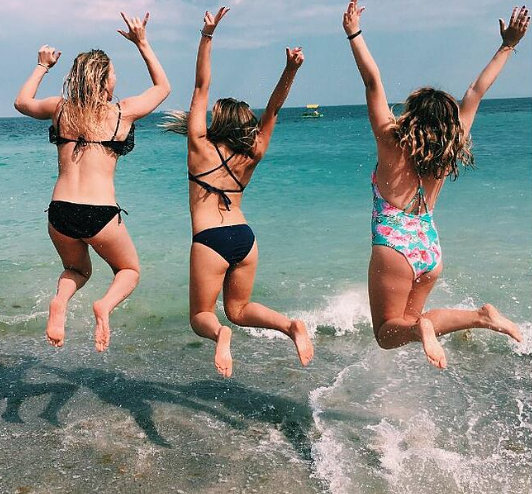 The Beaches Around Batumi, Georgia
While you'll find the coastline of the Black Sea all along Georgia's western side, the best beaches are clustered in the "Batumi" region. This spread of shoreline encompasses some of the best beaches Georgia has to offer (known around the world for avid kite-surfers), and here are a few of our favorites.

The black sands found on Ureki make for quite the picture: it's a totally different feel than the "lounge all day" beach at Sarpi, but really the sand in Ureki is fun to hang out on for a spell if you're in the area. Especially since it's a sand (not a pebble) beach that supposedly has healing and therapeutic properties. Just know that the dark sand tends to be muddy the water a bit, so while gorgeous, it isn't as clear as some of the other beaches on this list).

Join the crowds that love the resort lined seascape of Iveria beach. It's a very popular spot full of more upscale resorts and restaurants, but the beach itself is nice: calm waters, and lots of places to rent an umbrella or cabana for the day. It's a beach club (so beach access isn't free) but if you want a splurge a bit and hang out on the gorgeous coastline while ordering milkshakes, this is the place.
We are also smitten with Sarpi beach, nestled right on the border of Turkey, and home to pebble stretches that clear blue water waves crash over. One section of the pebbled shore splits into a little rocky cove where the brave dive off of the black rocks into the ocean (which is fun to watch if you'd rather not brave the cliff jumping). This whole scene is surrounded by the dense green jungle, creating quite a stunning view.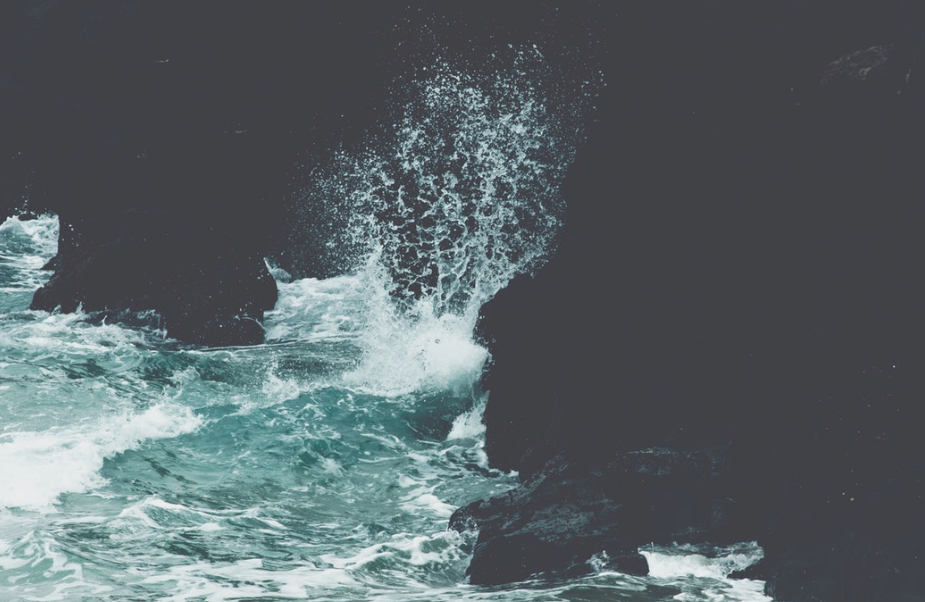 Veleka Beach, Bulgaria
Arguably one of the best beaches in Bulgaria or even along the entire Black Sea, Veleka Beach is fringed with rolling green hill where gorgeous blue waves gently roll over golden sand. The grassy fields behind the beach lend a sort of "wild" feeling to the scene, with the Veleka River right by the waves, so you can spend a day soaking in the salty Black Sea or the fresh Veleka River. There's a nearby seaside village (Sinemorets) to explore, making this an easy part of Bulgaria to spend a day or two.
Veleka is the new "it" spot for travelers: especially since the very-popular and crowded Sunny Beach has turned into an overpriced hang-out for people looking for wild parties, prices have skyrocketed around a couple of beaches … but you can still get stellar beaches (like Veleka) that aren't overrun with huge raucous crowds, scams, and high prices.
Kavatsite Beach, Bulgaria
Our number one pick for the beaches in Sozopol, Bulgaria is Kavatsite beach. If you're into soft white sands, warm aquamarine waters, and a few spots where you can snorkel for crabs, this is the spot for you. The wide stretches sand have some places for umbrella rental or you can find a quieter spot all to yourself. The waves are chill and relaxed here (perfect for swimming) and the waters are calm and clear enough for an afternoon of snorkeling.
Arkutino Beach, Bulgaria
There are a few beaches to choose from in the Sozopol region of Bulgaria, but we like Arkutino best if you're into a more "off the beaten track" experience. It's not as well known, so you'll find fewer people crowding the golden sand and turquoise waves. In the summer months, you can find a few places with an umbrella or two for you to rent, but there are also parts of the of the beach which has stayed pretty "wild" without lines of vendors of restaurants or rentals. The sea is rather shallow along this spread of sand and smooth pebbles, which makes for great swimming.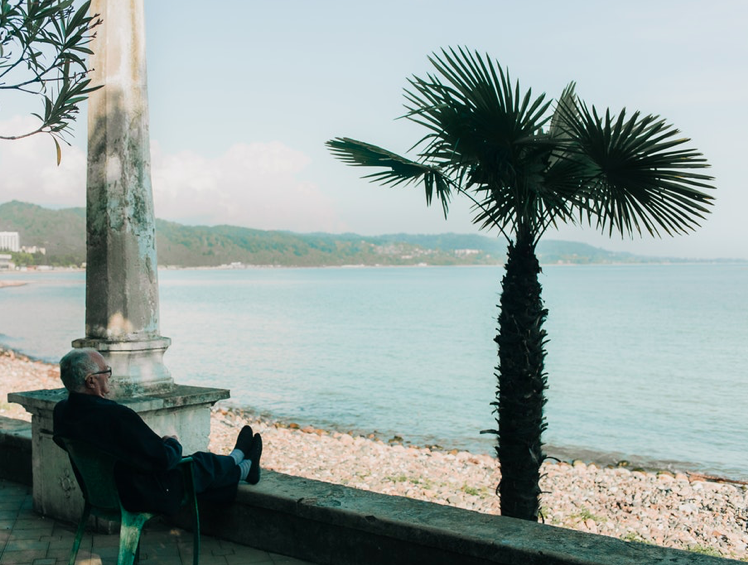 Europe's waiting for you
ILP's a service-based travel program that sends college aged volunteers to places all around world — think about it: living in Europe for a semester, helping in an orphanage or volunteering as an English teacher and getting to explore places like Bulgaria's beaches on the weekends.