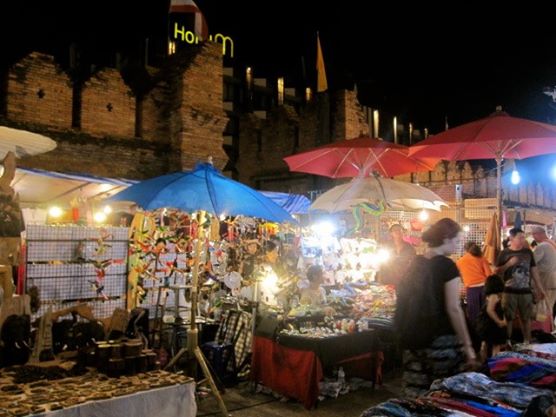 One of the best parts of visiting Thailand is shopping. There are so many markets and you will find some amazing deals. There are certain things in Thailand that are much cheaper than here in the states! Before you go, make a list of things you want buy and take advantage of those low prices!
Before you can make that list, you probably need to know what kind of things you can buy in Thailand for cheap, right? Don't worry! That's why I am here. Below are a few items that I recommend you be on the look out for:
Elephant Pants (I'm not kidding)
Home decor
Neck ties
Thai silk
Wood Carvings
Spa products
Dried fruit
Curry paste powder
All of these products are extremely easy to find as they are EVERYWHERE! If you are in Chiang Mai, go to the weekend markets (only opened on Saturday and Sunday) or the Night Bazaar (opened every night). You are guaranteed to find these!
Elephant Pants
The pants are the most comfortable things you will ever try on. Sure, they may look a little funny, but really, with that level of comfort who cares! You will find every kind of fabric you could ever think of in these pants. You want neon green? They got it. You want leopard print? They got it! You want plain black ones? They got it! Make sure you're not paying more than 150 Baht ($5) for these babies!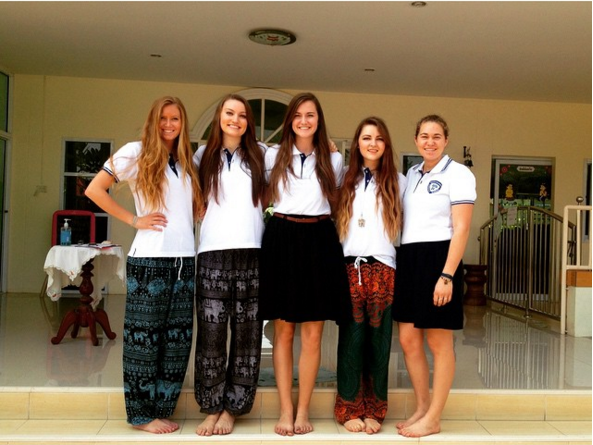 Home Decor
There are beautiful decorations everywhere you turn in these markets. From paintings to hand crafted soap dishes to hand made picture frames, there is something for everyone.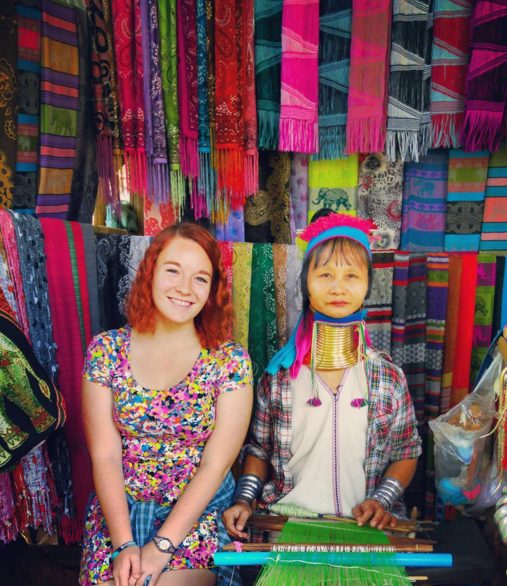 Neck Ties
Neck ties make for a great Christmas gift (especially for all you girls waiting for a missionary)! They are made out of Thai silk and come in beautiful colors. They also make for a great and practical souvenir!
Wood Carvings
Wood carvings are one souvenir I made sure to get. There are many vendors in the market that will be hanging out carving an elephant statue right in front of your eyes. You want to make sure it's actually hand carved...go to the markets. You will have no doubt. Depending on the type of wood, the carvings can be one of your more pricey (by pricey I mean less than $50 for a hand made carving!) items, but totally worth it!
Spa Products
The spa products are endless. You can buy handmade soup, coconut oil and tiger balm. Ever heard of tiger balm? If not, buy it and try it out. You can use it on chapped lips, mosquito bites, back pain, everything! It's cheap in Thailand, so load up.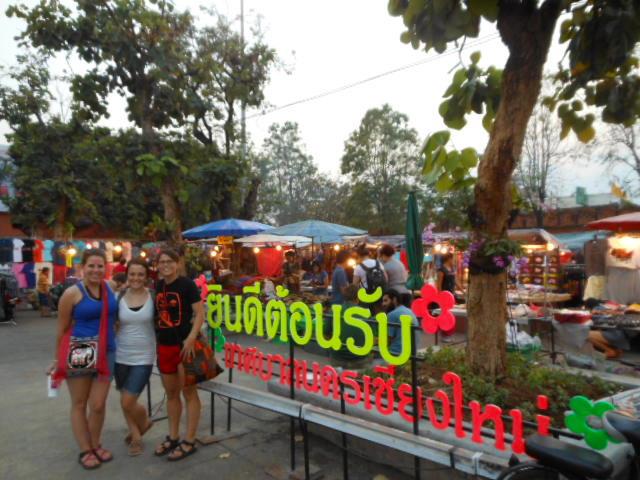 Dried Fruit
If you love fresh fruit, you will be in heaven in Thailand. The fruit is just that good. Make sure you grab a few (or 12) bags of different kinds of dried fruit. My favorite is mango, but they have every kind of fruit you can think of available. Your taste buds will thank you when you get home. Plus, a bag of dried fruit is less than a dollar!
Curry Paste Powder
Love curry? Want to make it at home? Make sure you grab every kind of curry paste powder you need to before you leave. You can get it in the US, but it's just not the same!
These are a few of the cheapest things to buy in Thailand, but there are so many other things you will find that are great deals. Just remember to not pay the first price they give you and barter! That's how you will get those great prices!
---
Do you want to teach English in Thailand? Click below to learn more about how you can become an ILP Thailand volunteer and serve abroad with ILP (International Language Programs)!