Here are the best places to buy swimsuits anytime of the year. Because you can't volunteer in The D.R. or Mexico without a swimsuit!
Swimsuit shopping can be rough. Especially if you live in Utah and are trying to find one in December for your semester abroad this spring (good luck!). We know the struggle and want to help you out!
Looking to volunteer with ILP but you're not sure if you could handle somewhere cold? Talk to an ILP representative to learn about the warm countries you can volunteer in! There's a ton of options!
Here are a few great places to find swimsuits year-round. You'll be even more stoked for your semester abroad once you get a hold of one of these!
Kortni Jeane
Okay, just a bit obsessed with these. Kortnie Jeane is unique and offers a wide variety of high waisted swim bottoms and super cute tops to pair with them. The patterns are the coolest and you can mix and match all of them! If you see one you like get it quick! The patterns only stay online for about a month and a half and then they're gone and a new collection comes!
Albion Fit
Albion Fit is a bit pricier but holy cow their stuff is cute. I would seriously buy all of their swimsuits if I could. You can buy online or go check out their store front in Salt Lake City, Utah. Every time you go swimming with your ILP group you'll be stoked you have your swimsuit from here!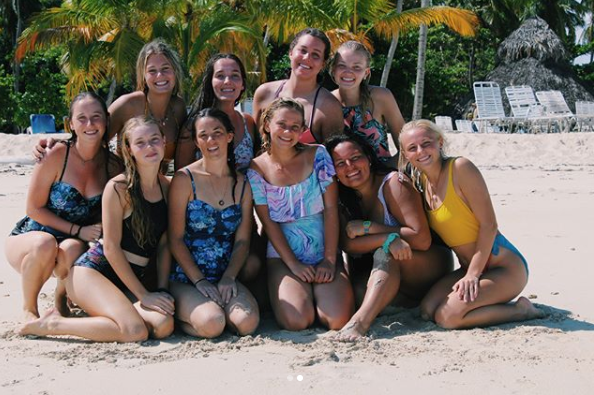 Billie Joe Clothing
Billie Joe Clothing offers really cute swimsuits in fun patterns and lots of them! They have a good mix of high waisted swimsuits as well as one pieces. You can also have custom swimsuits made to your own body which is pretty awesome! You can shop online or in their storefront in Provo, Utah. Oh - and they have super cute clothes.
Target (Online)
Target saves the day... again. Their swimsuits are not in store year-round, but you can find them online year-round. They offer tons of options for whatever you are looking for.
Lime Ricki
Lime Ricki specializes in swimsuits. They have good options for mixing and matching. They also have really great sales so make sure you check back frequently and see what they have going on. You'll be killing during your semester abroad in Mexico with one of these!
Landsend
Landsend is the place to go if you want quality swimsuits that will last. You can find them at Sears during the summer, but they've got tons of options all year long on their website. They're a little more expensive, but like I mentioned the quality is so good that they'll last you a long time! If you're buying a swimsuit during the off season they often have sales so it's the best time to buy anyways!

Serving abroad with ILP will provide you with an unforgettable international experience that you will always cherish! The friends you make, kids you serve, and places you visit will forever be a part of you.
Click the button below to learn more about overcoming typical obstacles that might be holding you back from a semester volunteering!