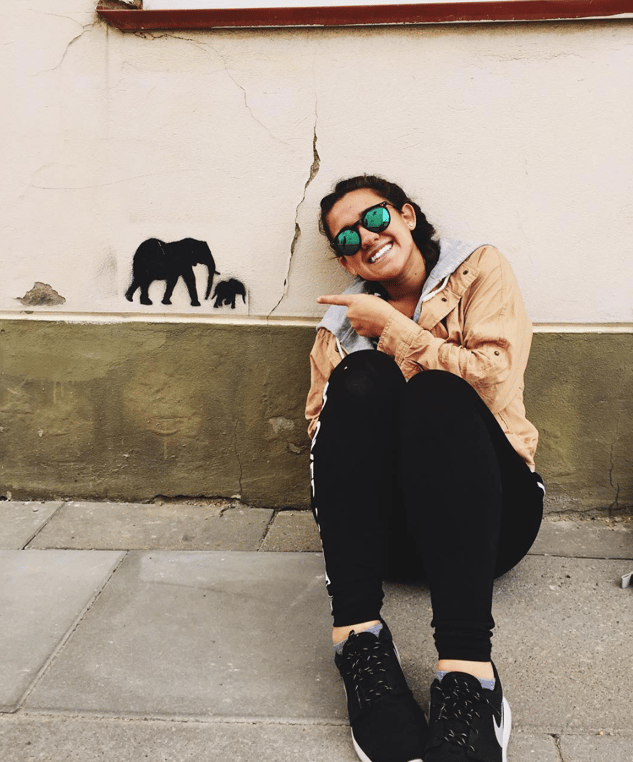 We've found it; the very best bakery in all of Lithuania. Come for beautiful and delicious slices of cakes, the best Kibinai, old-fashioned American music and the cutest little cafe. Plan on fitting this cafe in your itinerary!
Sure, you can visit for a week or you can live abroad in Lithuania for a semester! Learn more about paying less for your semester right here.
Did you need another reason to come visit Lithuania? I mean, sailing around castles, visiting must-see history museums, and drinking donut-topped-milkshakes at Holy Donut sounds pretty great. If you haven't thought about traveling Europe (especially Lithuania!) you should start, even if it's just to come to this bakery.
Our Bakery — Pinavija
There's a lot to do (and eat) in this country and we've got one more place to add to your list: Pinavija.
It's not exactly hidden (Trip Advisor rates it as the #2 place to eat in Vilnius!) but it is an absolute gem. Shelbi P. has volunteered with (International Language Programs) a few times (after all, it's free to go after your first semester as a head teacher) and was so disappointed she missed out on Pinavija her first time around ... and ended up going back to Lithuania and definitely made Pinavija a priority.
What Do You Eat There?
Here's what Shelbi had to say about it: "If you've been to Lithuania, you know what Kibinai are (braided pastries that are filled with meat and onions). At Pinavija, they serve not only the best Kibinai in the city, but also dessert Kibinai."

Our favorite flavors? They change daily, but we love forest berries, pumpkin & buckthorn, pear & cottage cheese, apple, cherry and more! They also serve the most beautiful cakes and pies that you can purchase by the slice.
We also low-key love the vibe: "The inside of the bakery is quaint as can be and every time I went, they were playing old-fashioned American music like Frank Sinatra and Ella Fitzgerald. One of my roommates and I were absolutely smitten with Pinavija and would visit at least once a week!"
— Shelbi P.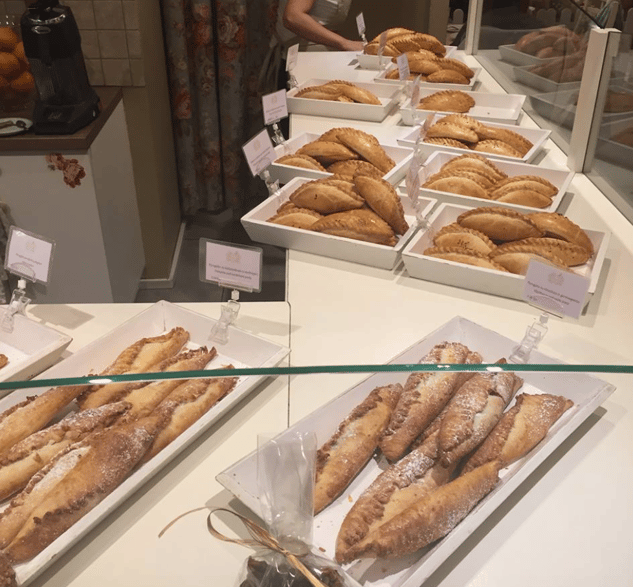 Where Is It?
Is your mouth watering yet? I've got the info you need to visit:
Pinavija is right next to the Wok to Walk at Vilniaus g. 21, Vilnius 01402, Lithuania.
Plug that address into your GPS and get going (or just ask around; it's a pretty well known cafe around town).
What Are The Hours?
This darling cafe is open from 9:00 - 8:00 and 10:00 - 7:00 on holidays which is good news: even on weekends and holidays, you can get your cake and Kibinai fix.
How Much Do Things Cost?
You can buy these gorgeous cakes by the slice, which are weighed and priced by kilo, so it's really up to you how much you want to pay for how big of piece you want. Some pieces of cake are around €6 but the Kibinai and freshly squeezed juices are pretty affordable.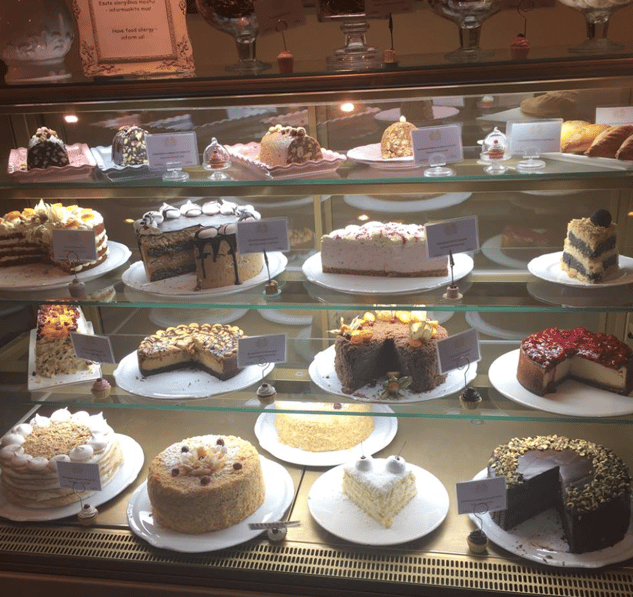 What Should I Order?
All the things! The Napoleon cake is pretty famous here, but those dessert Kibinai sound absolutely divine too. And don't forget the juices, coffee and teas to go along with your pastries. Yummmmm!
We think you should go a few times (and visit these other Lithuanian cafes) to really delve into the cafe culture.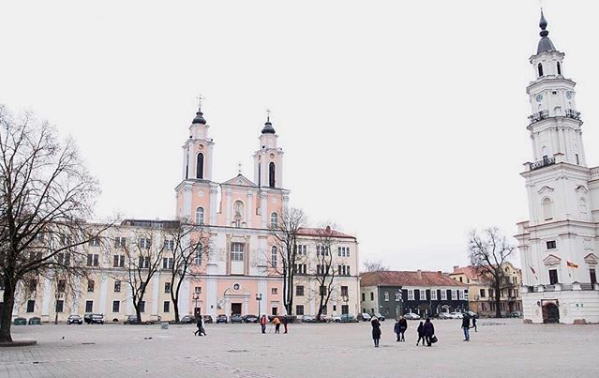 Are you convinced you need to visit yet? Teach English, volunteer your time and still vacation other European countries with ILP! And get a little more Lithuania in your life by subscribing to our blog —You'll get travel tips, head's up on the coolest cafes in your country and other things to help you out before (and while) living abroad. What are you waiting for?