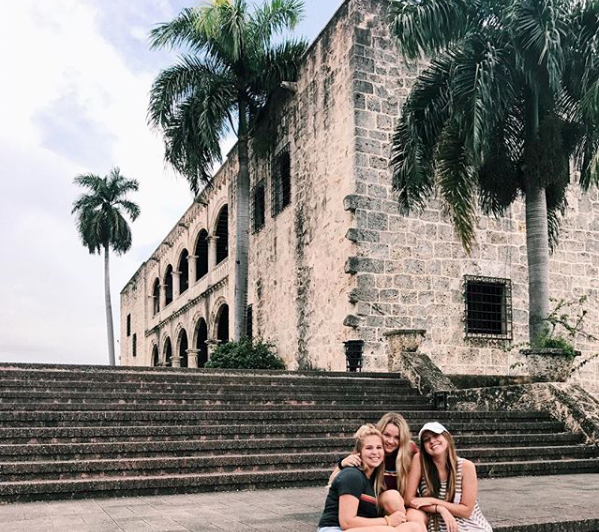 The Dominican Republic is full of magical places and Santo Domingo is among them. Standing as the capital of the country and one of the oldest cities, you know it's going to be good.
If you're thinking about traveling the Caribbean, you might want to check out this Dominican Republic Destination Guide to help you plan your trip.
For all you ILP volunteers out there, Santo Domingo may seem far away from Puerto Plata on the map (I mean, it's completely on the other side of the country), but it's really only a few hours away by bus (and bus tickets are SUPER cheap). When you start planning your trip, here's what you'll need to know.
How Long Should I Plan For?
How To Get There
Our Favorite Activities
Where To Stay
How Long Should I Plan For?
Santo Domingo can be done in just a couple of days, so it is the perfect weekend getaway, though you can also plan on spending a 3-4 day trip here, or combining it with a longer vacation if you have time. Places like Punta Cana, Starfish Island, or even Samana would be close enough to pair with a trip to Santo Domingo.
If you're volunteering in the DR with ILP, you'll have weekends off (every Saturday and Sunday), plus you'll also get some vacation time. Since you can do Santo Domingo in just a couple of days, it makes for a perfect weekend trip, leaving your vacation days open to explore other places in the DR (and other countries, if you'd like).
You can easily grab a bus after you're finished teaching on Friday and spend a dreamy weekend in Santo Domingo. Perfect.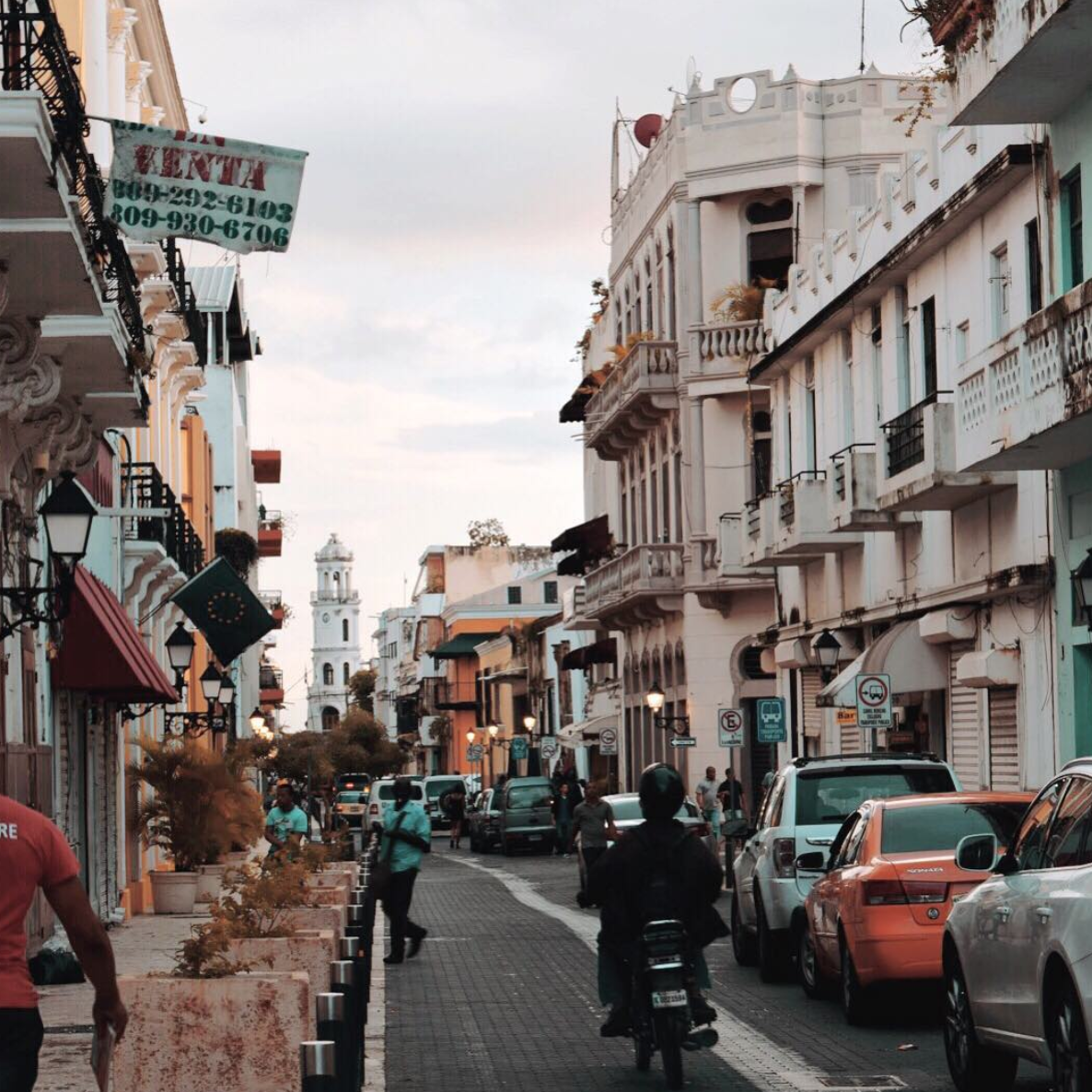 How To Get To Santo Domingo
Caribe Tours is the way to go. From where our volunteers are living, you can book a bus with Caribe tours. You'll travel in big air conditioned busses which is nice. It's 300 pesos to get to Santo Domingo, then you can use Santo Domingo as a jumping off point to reach a bunch of other destinations (for about 350 pesos). What a steal.

Visit their website here.
The bus ride is about 3.5 hours from where ILP volunteers will be living.
How To Get Around Santo Domingo
There are three ways to get around Santo Domingo — public buses, guaguas or taxis + Ubers.
The public buses have designated stops you can hop on (they also have AC, so bonus) but they tend to be a bit hard to figure out, schedule wise. Guaguas are privately owned buses that are cheap and are more flexible (no AC though). To get one, you'll have to stand on the road and hail one down instead of waiting at a specific stop.
Taxis are everywhere, but aren't metered and you decide on a price beforehand. Make sure you get a fair price before jumping in the back (if you walk away, they will bring you back and give you a better deal).
Uber is even better because you have the price in stone before you even jump in the car (and they're often cheaper than taxis). We recommend you use Uber to help you get around unless you want to tackle public transit or risk taxis.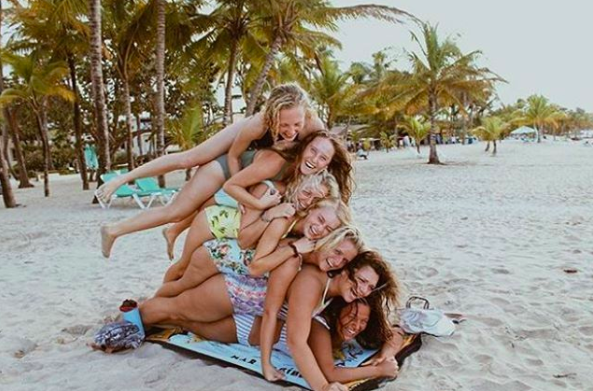 Our Favorite Things To Do
Los Tres Ojos National Park
While this is not actually in the city, it is the reason most people head over to Santo Domingo (and for very good reason). Plan for the Los Tres Ojos National Park to be around half a day of your trip. The national park has three (hence the name) limestone caverns all which feature a beautiful lake. You can't swim in the water, you can get a boat and tour around the caverns.
The park is best reached by taxi or Uber (just snag an Uber from Santo Domingo) and the caves are open daily from 8:30-5:30
Get more info by clicking the link above; it's full of details you'll want to know.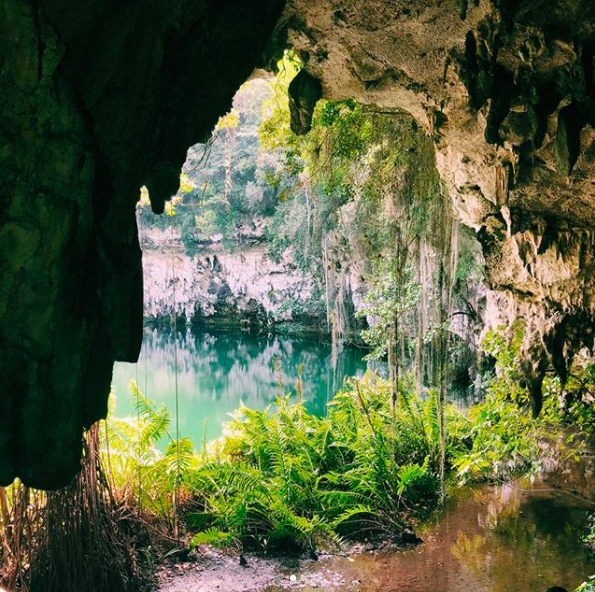 Zona Colonial
If you're into history, you can't miss this. This area marks where Columbus settled in the New World — he walked these streets! The streets are full of Spanish influence and we can't get enough of the white architecture against the red brick. It's a beautiful space, full of around 300 buildings to admire.
There's really only around 11 small blocks plus a little coastal area. You can do everything in this area on foot or you can even rent a cute little bike to explore with. While a lot of the sites in the area are free, there are some museums you have to pay to get into (around $1-$2). Get more detail about spots to explore in Santo Domingo, here.
Don't miss the Ozama Fort which was built in Columbus' lifetime.
We also love taking time to walk up the Calle Del Conde, which is a gorgeous pedestrian only street (keep an eye out for draping bougainvillea flowers on your walk). This street is also filled with vendors selling art, souvenirs, and clothing.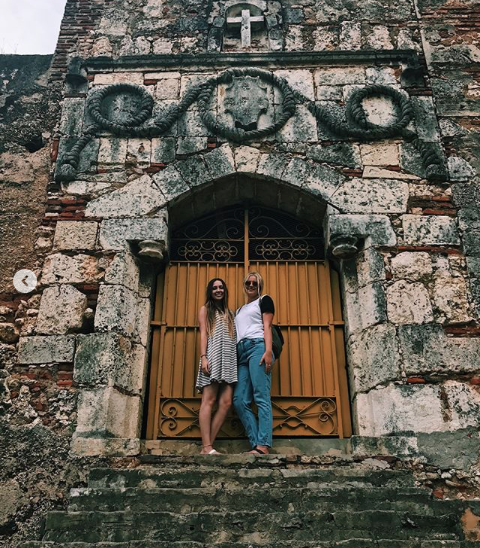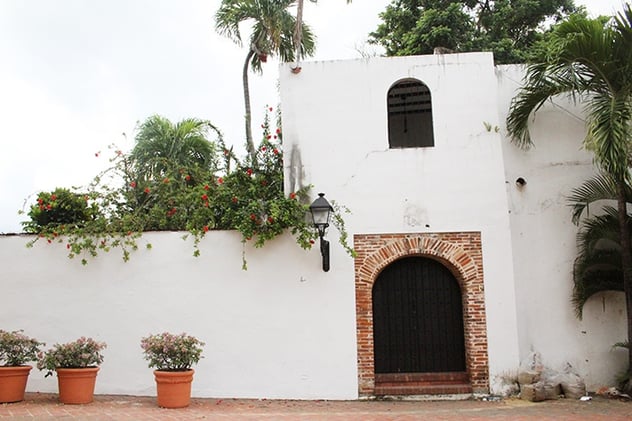 Beaches
The beaches are not located directly in the city, but take a taxi or Uber, you can get to some beautiful beaches. Boca Chica best is a favorite among the Santo Domingo locals. It is protected by a big coral reef and the water is very still — it's about a 45 minute taxi ride to the east of Santo Domingo, so factor that into your itinerary.
Beaches that are also to the east are Juan Dolio or Playa Caribe.
Since the beaches aren't that accessible, we suggest spending your time in Santo Domingo proper, and tacking on another trip to a better beach (maybe like the Island Saona on Bayahibe?) instead on another vacation. The city of Santo Domingo is really known for stunning architecture and history, so it makes sense to spend most of your time there.
Visit The Botanical Garden
Have a relaxing afternoon walking around this sprawling garden (known as the Jardin Botanical Nacional if you know a bit of Spanish). It's one of the recommended things to do according to our ILP volunteers. Don't miss the Japanese Tea Gardens, it's one of the highlights. There is also a little train ride with English narration you can ride if you need a bit of a break from walking around in the heat.
Address: Av República de Colombia, Santo Domingo, Dominican Republic
Hours: 9:00 AM to 5:00 PM
Cost: $5 USD
Visit The Temple
If you're a member of the Church of Jesus Christ of Latter-Day Saints, you can come visit the temple in Santo Domingo. The easiest thing is to grab an Uber to the temple. Here's the local address and you can visit this site to look up temple times. Your LDS ward in your local city may also be planning temple trips to Santo Domingo you can join.
Address: Av Simón Bolívar 825, Santo Domingo 10106, Dominican Republic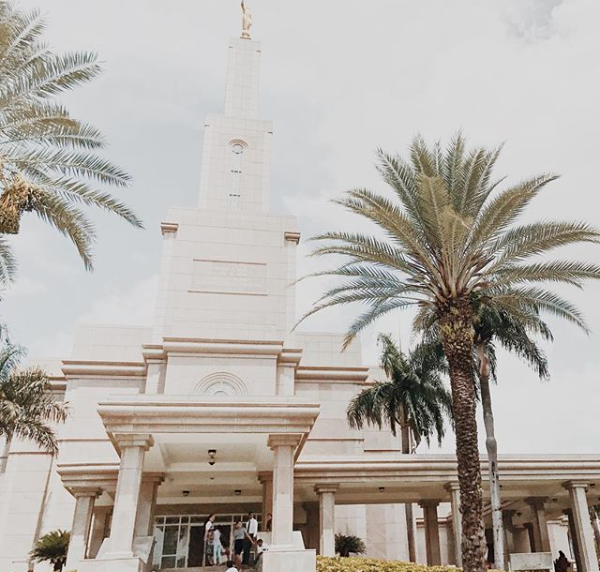 +Nearby Adventures
Since Santo Domingo is a hub for the rest of the island, lots of ILP volunteers stop over in Santo Domingo before hopping over to a couple of other spots farther east. Some of these are a day trip, while others are worth 2-3 days of your time.
Punta Cana
Found right on the eastern tip of the Dominican Republic, Punta Cana is a stretch of gorgeous beaches, lined with pretty all-inclusive resorts. It's a fun place to relax for a couple of days, where you can take day trips to swim in this gorgeous sink hole, or take a trip to Island Saona or Island Catalina. Punta Cana is about 3 hours away from Santo Domingo.
Get your all-in-one-guide for Punta Cana here.
Island Saona
An absolute favorite spot, unless you don't love beautiful beaches and the chance to hang out with some starfish. YOu'll need to head to Bayahibe before taking a boat out to Saona, but it's a perfect day trip from Punta Cana or from Santo Domingo.

We have info about making the trip to Island Saona here.

Island Catalina
Another favorite island is Island Catalina; it's a bit of bus ride from where our ILP volunteers are living, but lots closer if you're jumping off from Punta Cana or even Santo Domingo (though, Punta Cana is closer). We love the snorkeling around Catalina.
Where to stay
Deciding where to stay depends a lot on your budget. Are you splurging on this trip and want somewhere nicer to stay? Do you prefer to spend as little as possible on the hostel, so you can use your money elsewhere? If you're on a budget, check out hostelworld.com or considering splitting an AirBnB with your ILP group.
We recommend staying as close to the Zona Colonial area as you can. It's just easier because that's where you'll want to be for everything and it's always just safer to be where the tourists are rather than wandering.
As far as specific recommendations go, volunteers in the past recommend the Island Life Hostel. It's got a rad location and good prices.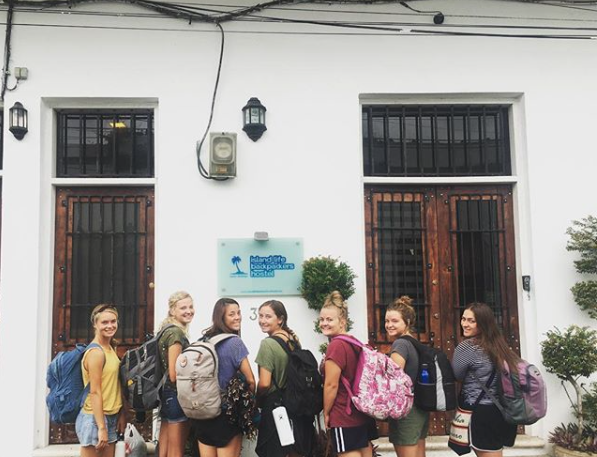 You know what's better than a vacation to the DR? A semester abroad in the DR! Just imagine four whole months of living in this beautiful country and volunteering with the International Language Programs.
Want some more information on the DR? Click below!