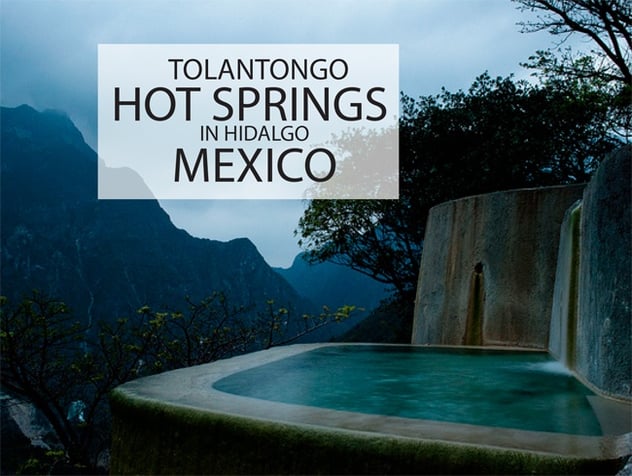 There's this beautiful little hidden gem just a few hours north of Mexico City. While you visit the state of Hidalgo, go check out the most vididly blue, warm water hot springs!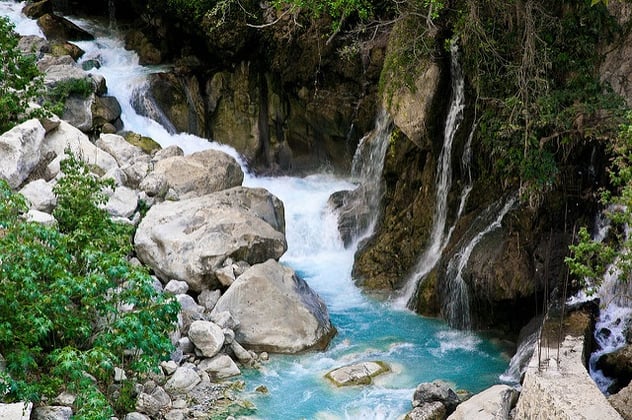 I have a feeling I had you at hot springs. Right? It's the Grutas de Tolantongo!
What's all the fuss?
Um, well...it's BEAUTIFUL!
There's a hot water cave and a tunnel to explore (so bring a waterproof flashlight if you have one!). There's a stream with small rapids you can play in created by the water flowing from nearby waterfalls and caves. There's tons of small pools on a mountainside that you can hang out in full of warm thermal water. You really could just spend the whole day enjoying the beautiful nature of Mexico and swimming.
There's not many westerners who have found out about this place yet, so it hasn't become the tourist trap that we always try to avoid. It's truly a hidden gem.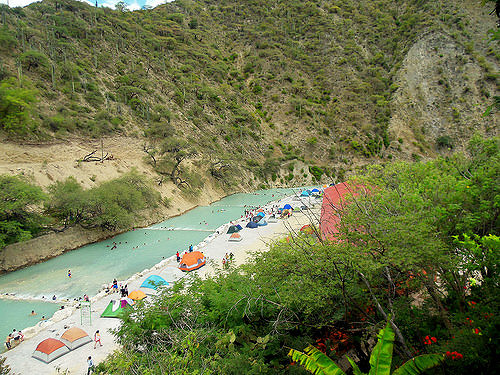 How do I get there?
The springs are located deep in a canyon near San Cristobal, Hidalgo just outside of Ixmiquilpan.
You can choose to stay the night even if you'd like. There's a few options for housing listed on their website.
Good news for ILP volunteers!
What's even better for our ILP volunteers in Mexico is that they happen to live right by! It's located about 1.5 hours northeast of Pachuca. ILP volunteers live in the state of Hidalgo, so no matter which school you're teaching at, you're just a relatively short drive away. So, you have the chance to go all throughout your semester living in Mexico. Go relax on a weekend after a hard week of teaching English to your little kiddos. We have a feeling it'll be worth the ride to get there.
It's really nice that you live so close because then you can just go on a normal weekend when there's less people. During a holiday weekend, this place is really popular so it gets pretty crowded.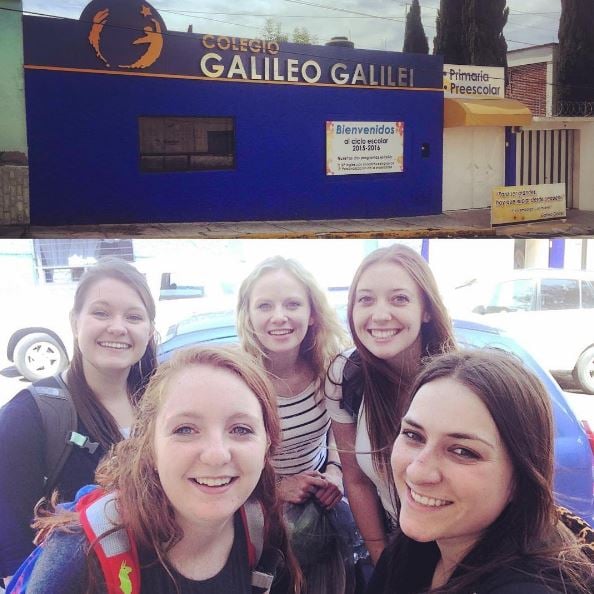 If you visit, let us know how you liked it!
Interested in seeing more of Mexico? Consider living there as an ILP volunteer! Our volunteers spend a semester living in Mexico teaching cute little kids how to speak English. Learn more about volunteering in Mexico by clicking the button below.