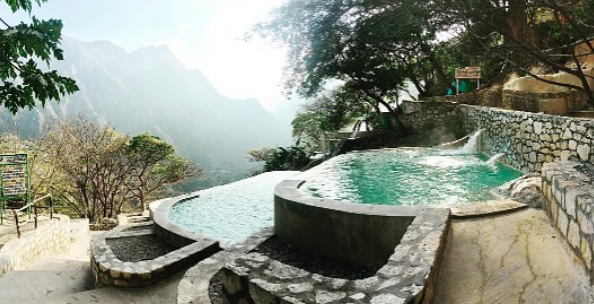 There's this beautiful little hidden gem just a few hours north of Mexico City that you absolutely have to travel to — unless you're not into vividly blue, warm water hot springs!
There are some major perks to living as a volunteer in Mexico. Not only are you teaching English in Mexico (to a group of cuties!) you're only teaching for 15-20 per week, giving you plenty of time to explore during the day. Plus, you'll have weekends off to adventure to Hidalgo, and hang out in these dreamy hot springs.
Wondering how to make a semester abroad in Mexico happen? Come chat with ILP!
What's All The Fuss?
Well, the Grutas de Tolantongo is absolutely gorgeous. Also, it's crazy inexpensive to do all the things.
There's a hot water cave and a tunnel to explore (so bring a waterproof flashlight if you have one!). There's a stream with small rapids you can play in created by the water flowing from nearby waterfalls and caves. There's tons of small pools on a mountainside that you can hang out in full of warm thermal water. There's a zipline over the green valley and crystal waters (it's one of the best places to zipline in Mexico). You really could just spend the whole day enjoying the beautiful nature of Mexico and swimming.
There's not many westerners who have found out about this place yet, so it hasn't become the tourist trap that we always try to avoid. It's truly a hidden gem.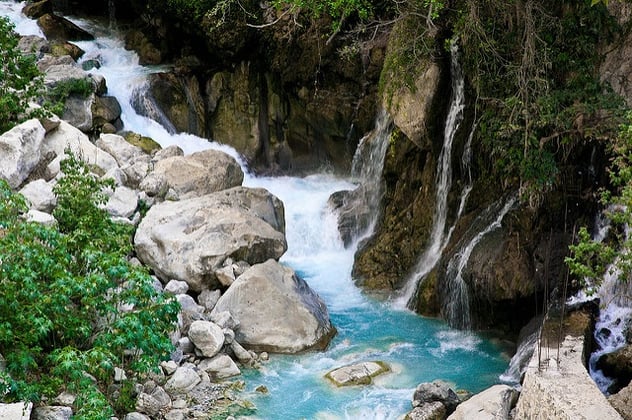 How Do I Get There?
The springs are located deep in a canyon near San Cristobal, Hidalgo just outside of Ixmiquilpan.
You can choose to stay the night even if you'd like. There's a few options for housing listed on their website.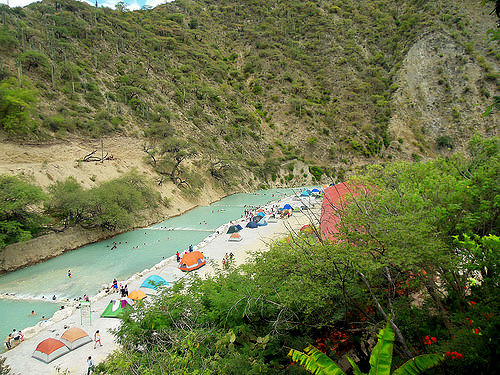 Good News for ILP Volunteers!
What's even better for our ILP volunteers in Mexico is that they happen to live close enough to visit on the weekends ... so you'll have the chance to go multiple times during your semester living in Mexico if you'd like. Just as a head's up though, there are tons and tons of weekend trips you can take, like San Miguel De Allende or the dreamy city of Leon.
It's really nice that you live so close because then you can just go on a normal weekend when there's less people. During a holiday weekend, this place is really popular so it gets pretty crowded.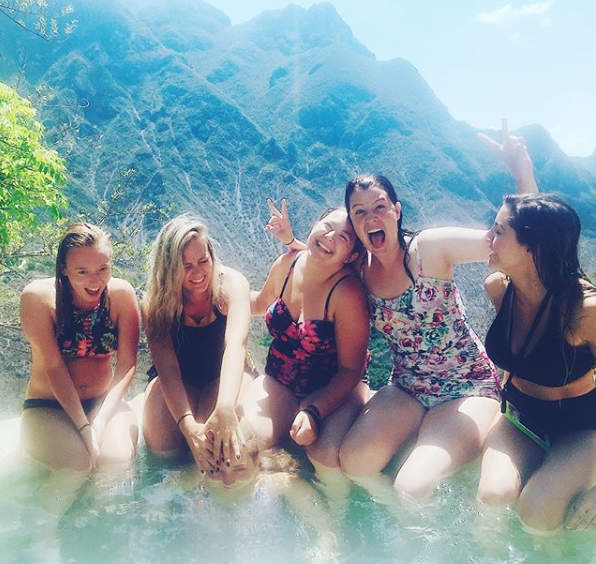 Interested in seeing more of Mexico? Think about living there as an ILP volunteer! Our volunteers spend a semester living in Mexico teaching cute little kids how to speak English (read all about Kelsie's semester in Mexico, here) and get more info about volunteering in Mexico by clicking that green button: