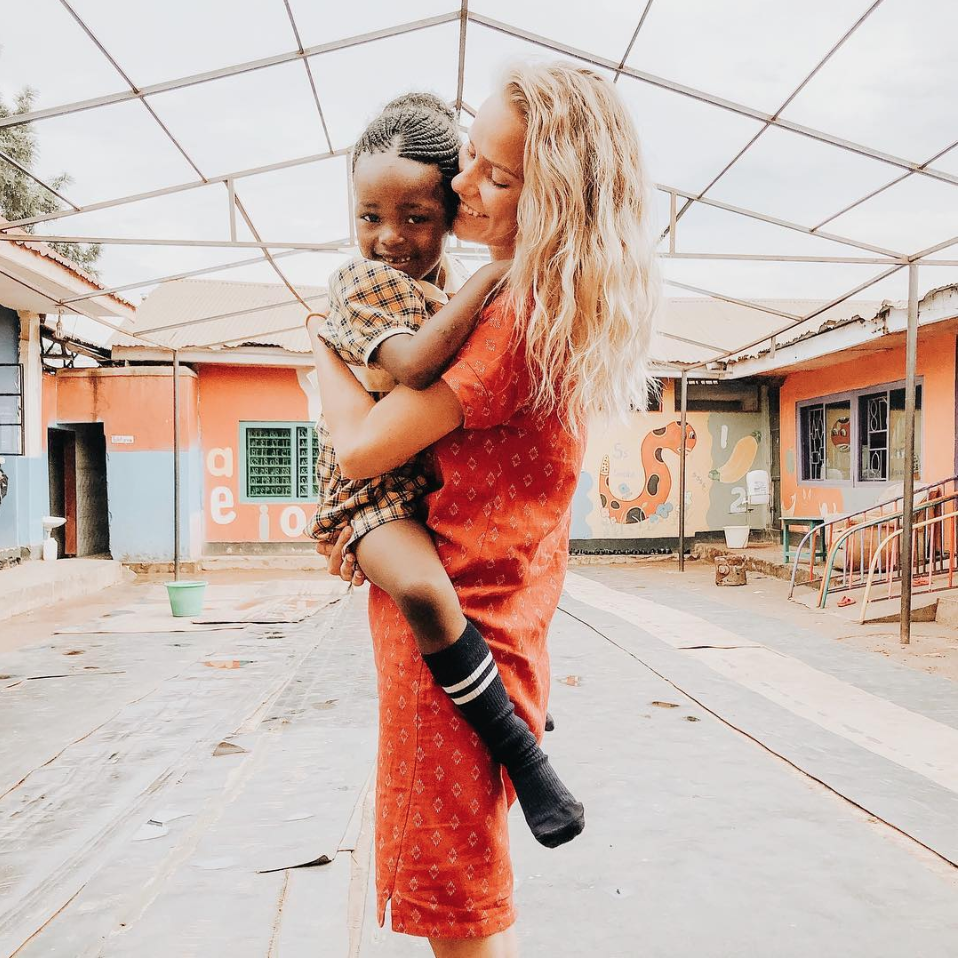 Uganda, Africa is our newest volunteer destination and it has exceeded all of our expectations! Brenna, who is one of the first volunteers there answered some questions for us, giving you insight on what her experience has been like spending a semester abroad in Uganda.
If you've dreamed of going to Africa, now is the time! With our new school in Uganda, Africa you can spend a semester making a difference as you serve others, meet new friends, and travel. We are smitten by Uganda and think you will be too.


---
Not sure what to expect in Uganda, Africa?
Check out our guide to learn more about what a semester will be like!
---

Brenna B. shared some of her thoughts with us about her experience and it's pretty clear she loves it and the work she is doing! Keep reading to hear her thoughts!
What's a typical day like volunteering in Uganda with ILP?
Your day will vary every day during your semester depending on what service you are doing that day. You'll have plenty of free time to get involved in the community as well as time to explore and relax. Brenna says:
"I wake up around 6:30 am to head to school and start teaching. I get done around 12:00, eat lunch and always always have time for a nap! Some days we head to a baby orphanage or just walk around our neighborhood. We found a mall we really like so we spend some time there too on the weekends."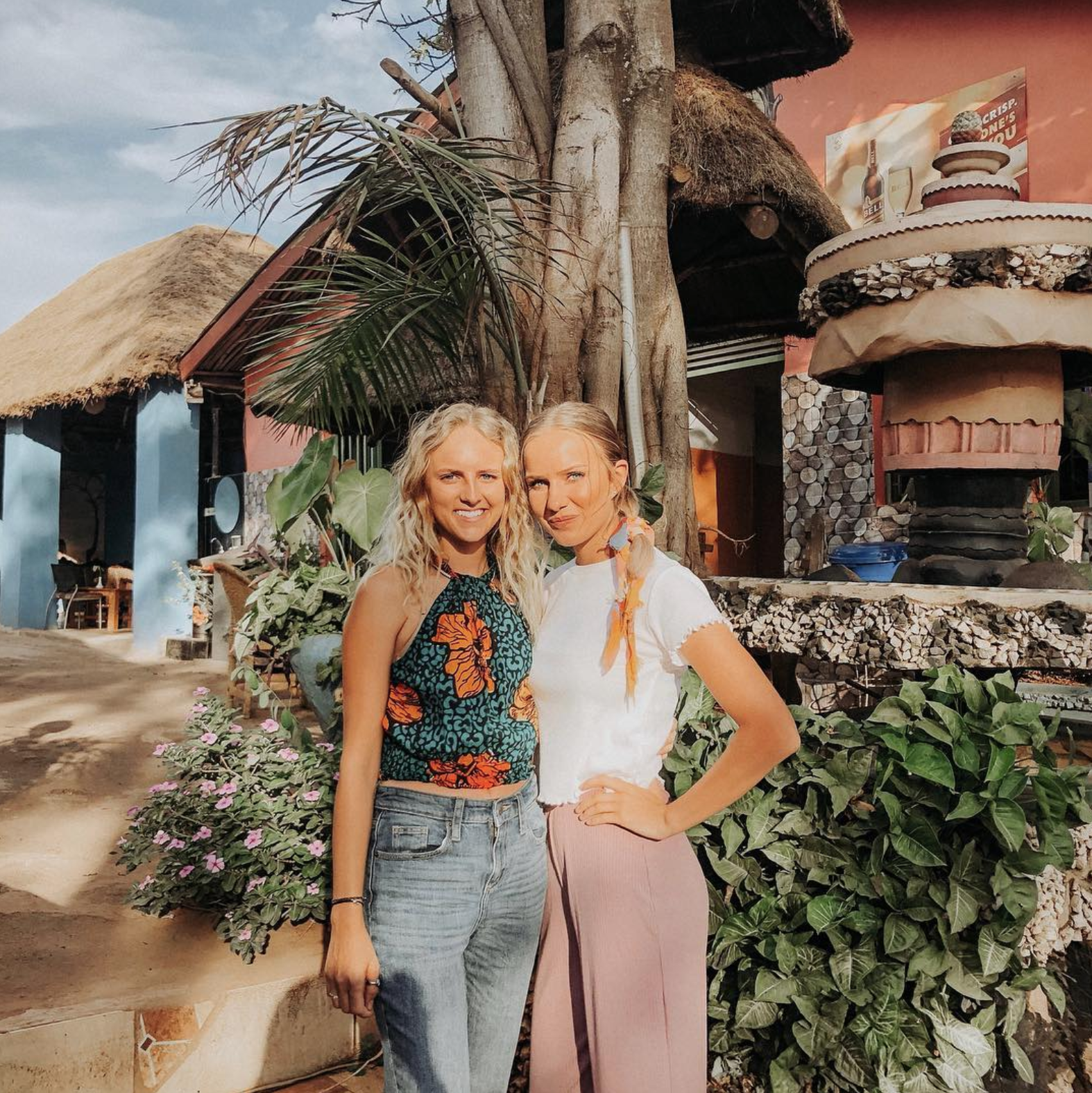 What are the kids like?
"The kids, no doubt are the best part! They make the whole experience in Uganda that much better. I love them all. I have become very very close with my kids at school and not just the kids I teach. Every kid that has seen me knows my name and I know all of them, and that's a lot of kids!"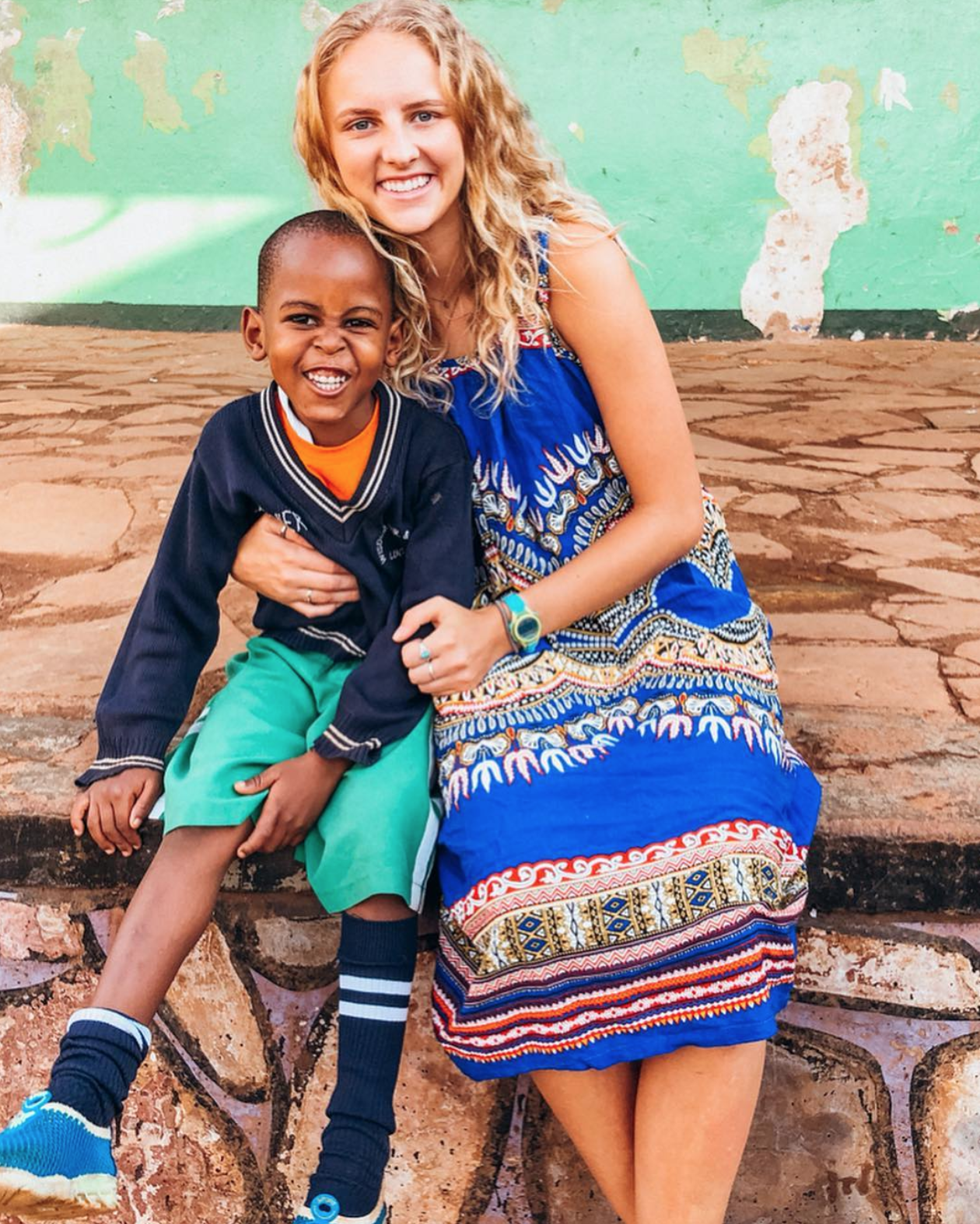 Be prepared for some stories like Brenna has; kids can be so funny and they are no different in Uganda! She shared this adorable story about one of her students...
"...I teach this little boy named Kelvin, he's everyone's favorite. He's silly and always smiling and giving hugs, just a big burst of good energy. After class we were all out in the outside compound area when this chicken comes walking in from no where. Kelvin stood up and started chasing the chicken around and around. Soon, all the kids were doing the same thing! Imagine 40 kids running around in small area outside area. The chicken decided to run into a classroom where kids are being taught at the time. All the teachers run up to the window to look inside the classroom. Can you even imagine? Kids running around going crazy over a chicken and all the teachers watching from the windows laughing. Kelvin marched his way in and picked up the chicken and walked out with his head up and chest out. He was so proud of himself haha! I love these kids and every second that is spent with them."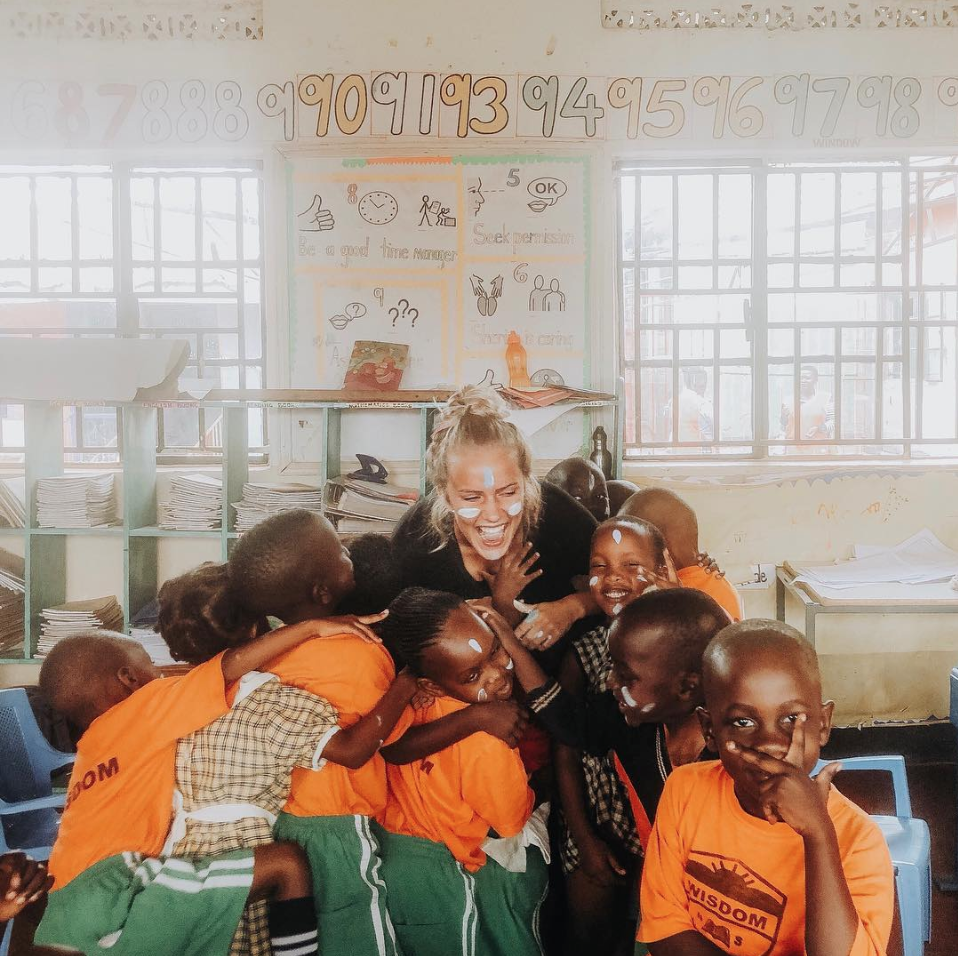 Any packing tips for future ILP volunteers coming to Uganda or things you wish you had known?
"To bring more protein supplements! No one eats a lot of protein here and it really messed with my stomach for almost the whole trip, I'm just barely getting used to it. Some girls wish they would have brought more vitamins and probiotics. I did bring plenty of those and it has really helped with food and getting sick.

I wish I would have brought more clothes to wear out. I'm over wearing dresses everywhere. You can't wear shorts above the knee out but everything else you would wear back home you can wear here. Tank tops are totally okay!! I wish I would have brought more to wear out on hot days."
What's your favorite part about Africa?
"The kids everywhere!!! Everywhere you look there are the cutest kids. They always love to wave and shout! It just makes me feel so good seeing them always playing and smiling, they are just happy all the time."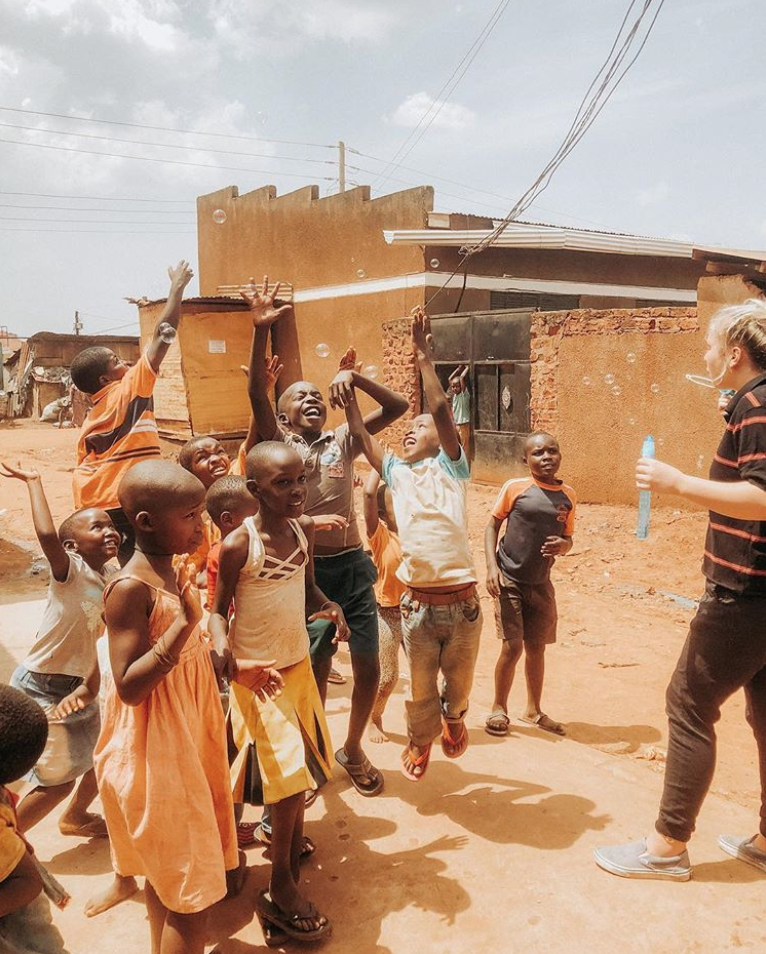 What experiences have really impacted you?
One neat opportunity you'll have in Uganda is to help build areas for thousands of local families to get water from fresh springs. Many locals don't have access to clean drinking water so this is a huge blessing for them. Learn more about the water projects you will work on here.
"The water springs! We had the chance to help with two. 1,500-2,000 people use the spring each day! The whole processes was super humbling. When we finished the spring we had a ceremony where we cut a ribbon and had about 50 people there who use the spring everyday.
The smiles and over all feeling was incredible. We played with the kids after and when we went to leave a lot of us girls had tears in our eyes as the kids were asking us to come back and saying they would miss us. I know we helped so many lives that day and it felt so good to know I was a part of it."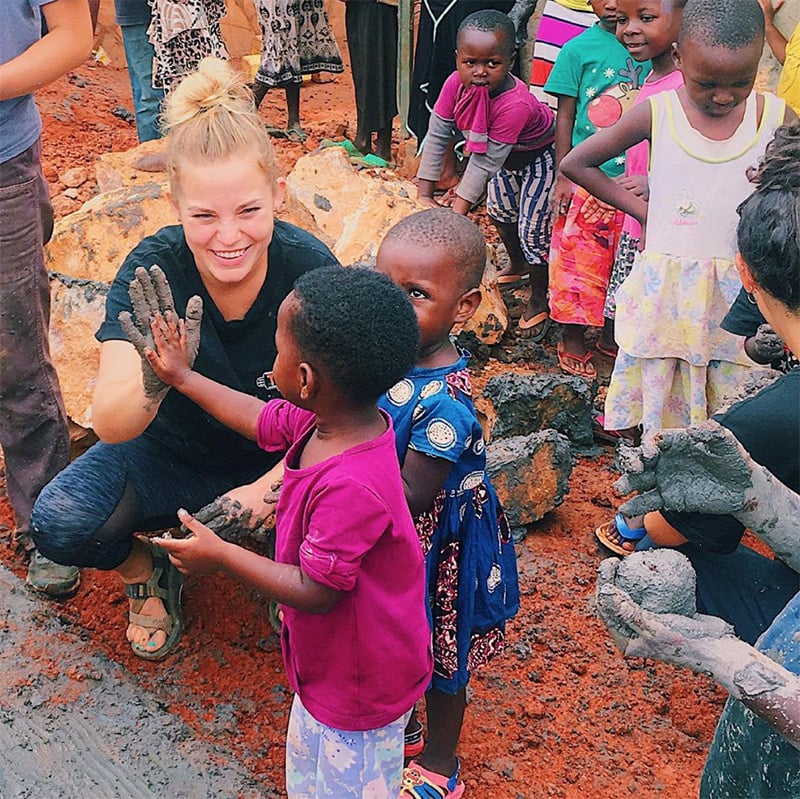 Any advice for someone going to Uganda?
"Get out as much as you can. Make as many relationships with people as you can. The people you see in the side of the road everyday walking to school, say hello and make friends. It has been one of my favorite things to walk down the road and someone call my name and say good morning to me! Also take a power nap everyday in the days that you can. When I first started ILP I was exhausted. Talking everyday and trying to get kids to listen to you everyday for 4 hours is so tiring. It really helped to just come into my room for 30 minutes and sleep and then continue with the rest of the day."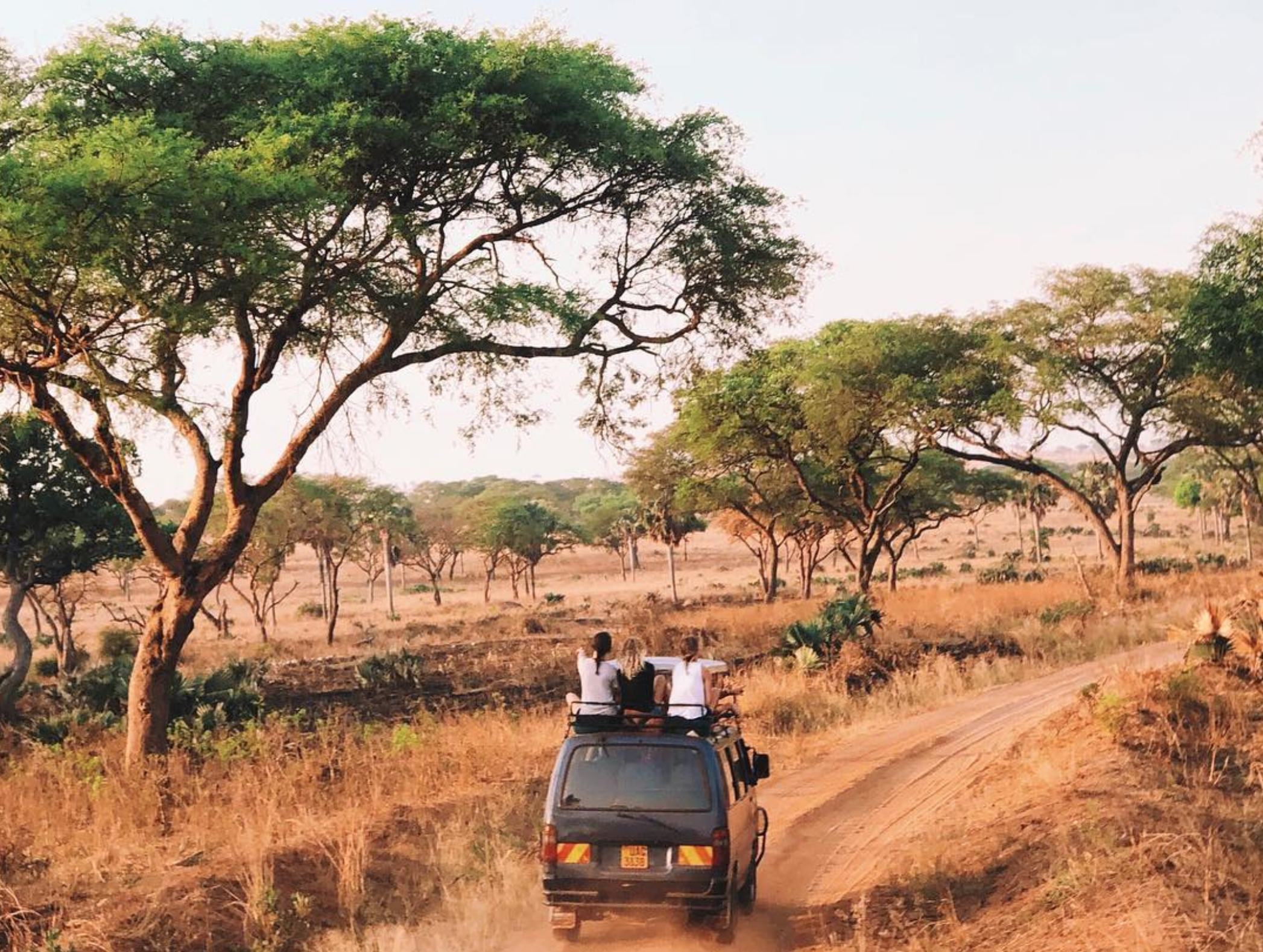 Ready to immerse yourself in African culture and make a difference?
Uganda, Africa is the perfect place for you! You will absolutely love the opportunities you have while volunteering for a semester and we want to make your dreams a reality!
Click the button below to hear our tips and tricks on making a semester in Uganda work financially!