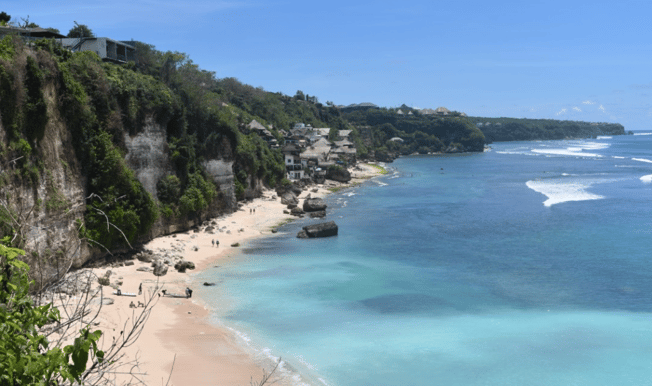 Don't get us wrong, we loooove Bali. And there's a lot of reasons why Bali is one of the favorite ILP vacations that our volunteers in Thailand can't get enough of. But we just want to make sure you see the best parts and best beaches, so check out this list to plan the perfect itinerary.
If you didn't know, Bali really is what dreams are made of. How can you not love the temples, infinity pools, lush rice terraces and general feeling of just being in Bali? To make things even better, it's a short flight from Bangkok, so if you're volunteering for a semester in Thailand, you can easily head here on vacation.
Have a few things standing in your way of living a dream life of being an ILP Thailand volunteer? Let us help you overcome those obstacles so you can start suntanning on these Bali beaches.
But before you head here, you should know about things; Not every beach in Bali is amazing — some aren't really worth visiting at all. To help you out, we've done some research so you can only visit the good beaches.
Beaches We Love
Head to the southern part of island to visit Ulutwatu (and don't miss sunset at the Uluwatu temple while you're here). These beaches are all pretty close to the city of Ulutwatu:
Jimbaran Beach
Thomas Beach
Dreamland Beach
Padang Padang
Each of these beaches are real stunners. Think of the classic turquoise water and soft sand postcard picture. As a head's up, Dreamland Beach (and Jimbaran beach ... and Padang Padang) are knowing for surfing, so you'll get more waves on these beaches, but the water is still stunning. Actually Jimbaran might just be our top pick!
There are little pockets of rocky outcrops, but if you're wiling to hunt, you can spot a few sandy coves to lounge the day away. Thomas Beach is a total hidden gem, and you'll need to walk down a whole lot of steps to get there, but it's so worth it.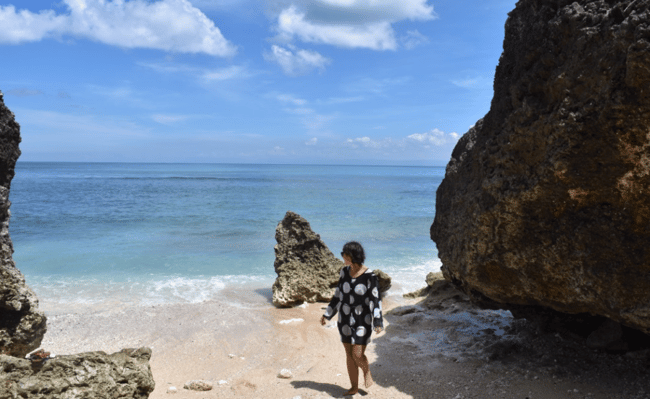 Head to the eastern part of Bali to visit the coastal city of Padangbai. You'll get a quiet, more fisherman style of tourist experience here.
Again, you'll want your camera to take pictures of just how pretty, pretty, pretty these beaches are. You'll find a whole host of little coves and small beaches to check out, but Blue Lagoon and Bias Tugel are favorites. You'll find great snorkeling here too, so if that's your thing plan on bringing your gear or just renting a mask and fins from the many, many little shops that will rent them to you for the day.

Pst: If you love snorkeling, come check out drift snorkeling! The neighboring island of Nusa Lombagen also has some unreal beaches. Read all about drift snorkeling on this blog post.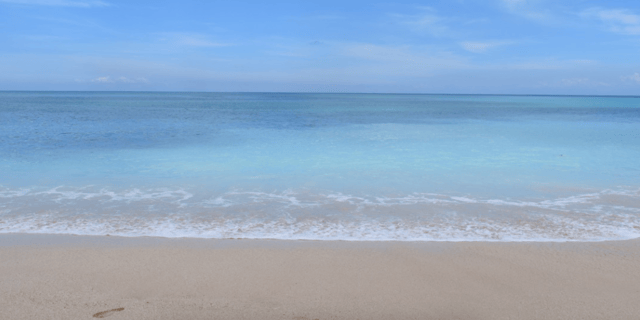 Beaches We Love Less
Alright, so maybe these beaches are what you are looking for, but from our experience, volunteers and travelers alike choose to not spend their days lounging on loud, dirty and litter filled beaches, especially when you can find so many other amazing ones around the island.
Sanur beach is very quiet, no waves, and just a bit lackluster. It's fine to walk along on the boardwalk, but if you want to hang out all day, head to another beach. Kuta and Seminyak beaches both have a reputation of being party beaches, so you'll find lots of loud parties, trash and shattered glass bottles littering your way. Not worth it, especially since Dreamland beach and all those others in Uluwatu are just a short cab ride away.
And, just like there's a best time of year to visit Thailand, there's a best time of year to visit Bali. You'll see the most rain in the month of January, but it'll still be warm so plan on doing some hiking and temple exploration rather than a rainy day at the beach.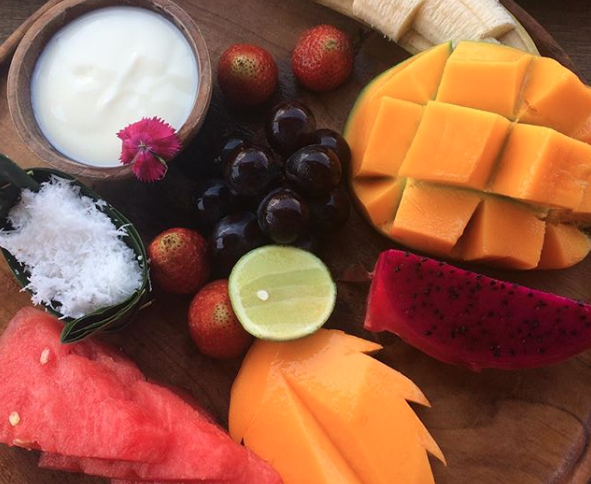 Oh, and we also feel like it's our official duty to let you know that Bali is WAY more than beaches! We're smitten with the rice terraces and temples and love that you can see both in just a couple days in Ubud.
Come teach English in Thailand with our travel program and plan dreamy vacations to the islands in Thailand and the beaches in Bali. Click that green button to see what your life in Thailand could look like with International Language Programs!