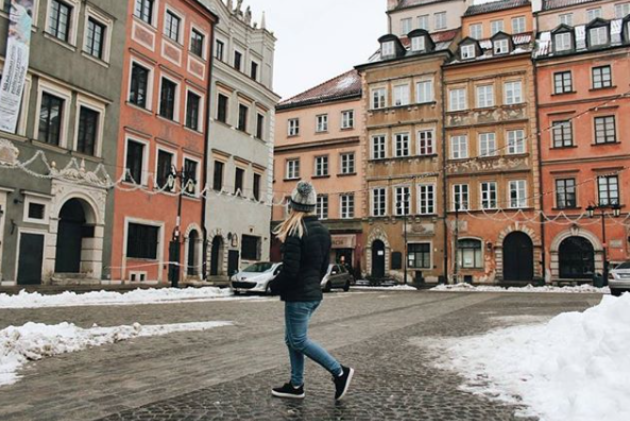 Bitten by the travel bug like we are? These are our favorite Instagram accounts you've gotta follow for travel inspiration.
Careful, these accounts are going to give you wanderlust like crazy. Follow them for inspiration on your next travel destination, great travel tips, and more. Get ready to back your bags because after a few minutes scrolling these feeds you'll have to jump on a plane and take your own adventure photos.
---
Need tips on how to grow your own Instagram?
Check out our Instagram tips and trick in our guide.
---
What Are The Best Travel Instagram Accounts?
Travel and Leisure
Salt In Our Hair
Wander Reds
The Bucket List Family
Migrationology
Flights From Home
National Geographic Travel
Along Dusty Roads
ILPadventure
Travel And Leisure
Each picture posted on this account will make you want to immediately drop everything and jump on a plane. Each picture will share details about where it is taken so you can add it to your own travel list.
Follow them here.
Salt In Our Hair
Okayyy, stop! These two are the absolute cutest around. Follow their travels all over the world and be inspired by the dreamy places they visit. A lot of them are places our volunteers have visited, which means they are totally doable for you during your semester!
Follow them here.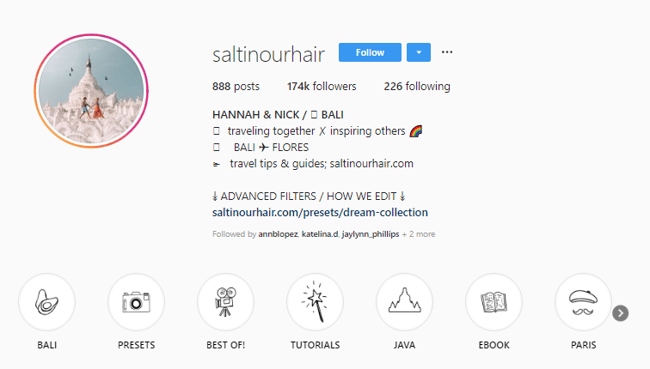 Wander Reds
This guy is on a mission to visit every country in the world. He has visited over 130 so far, which is incredible. His posts are beautiful and because he's visiting every country you get to see some pretty unique places you wouldn't have thought of visiting.
Follow him here.
The Bucket List Family
Alright, you've probably heard of this awesome family. If not, follow them NOW. They spent a few years traveling full time around the world with their kids and shared rad Instagram photos as well as videos along the way. Now they have a home base in Hawaii and don't travel full time, but travel is still a huge part of their life, which you'll see on their account. We're obsessed with them and you will be too!
Follow them here.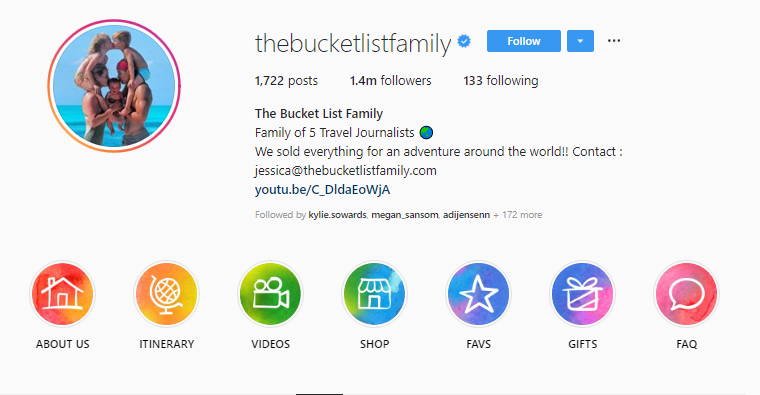 Migrationology
It's not really traveling unless you eat all the food, right? Right! This guy "travels to eat" and shares some of the delicious things he find around the world. There are a lot of amazing places to try especially in Asia!
Follow him here.
Flights From Home
We are all about deals when it comes to travel. One of our favorite accounts makes all of your travel dreams come true. They post daily flight deals from SLC and surrounding areas. You can score flights in the $400 - $500 range to Europe and other places around the world frequently! Give them a follow and get your wallet ready for a spur of the moment trip around the world ....
Follow them here.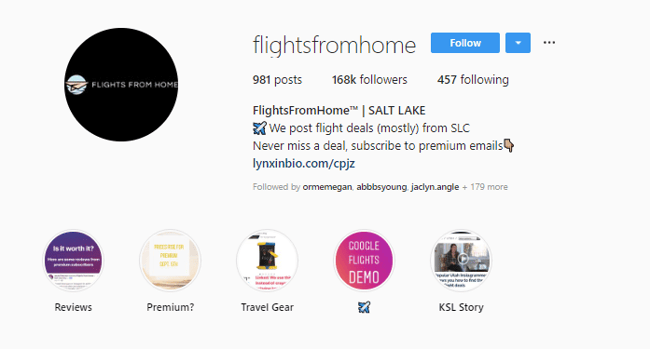 Nat Geo Travel
National Geographic has a travel Instagram page that focuses solely on traveling and the beautiful must see places around the world. You'll realize how big the world really is, which means you should start traveling ASAP!
Follow them here.
Along Dusty Roads
Okay, sorry. Another adorable couple who is living their dream (and our dream...). Emily and Andrew post pictures that will make you swoon and take you into a far off dream land. They'll show you some of the most beautiful places around.
Follow them here.
ILPadventure
I confess, we're completely tooting our own horn here ... but really it's all about the photos that we share from other accounts. The majority of our posts are featuring ILP volunteers and their travels around the world. This is a great spot to find inspo and volunteers that are living in countries that you're interested in visiting. They're actually living there for a semester .... not just on a quick trip for a week. This means they really have the insider knowledge on hidden, local spots that most tourists never find. Follow us so that you can find and follow them.
P.S. We also post about ways that you can volunteer abroad on your own adventure.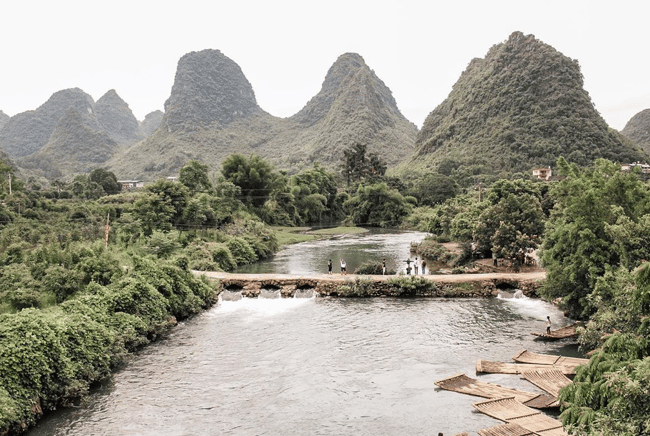 Ready to make your own travel and Instagram dreams come true?
A semester with ILP can help you do just that. Spend a semester volunteering and traveling abroad in one of our many countries around the world. You'll love it.