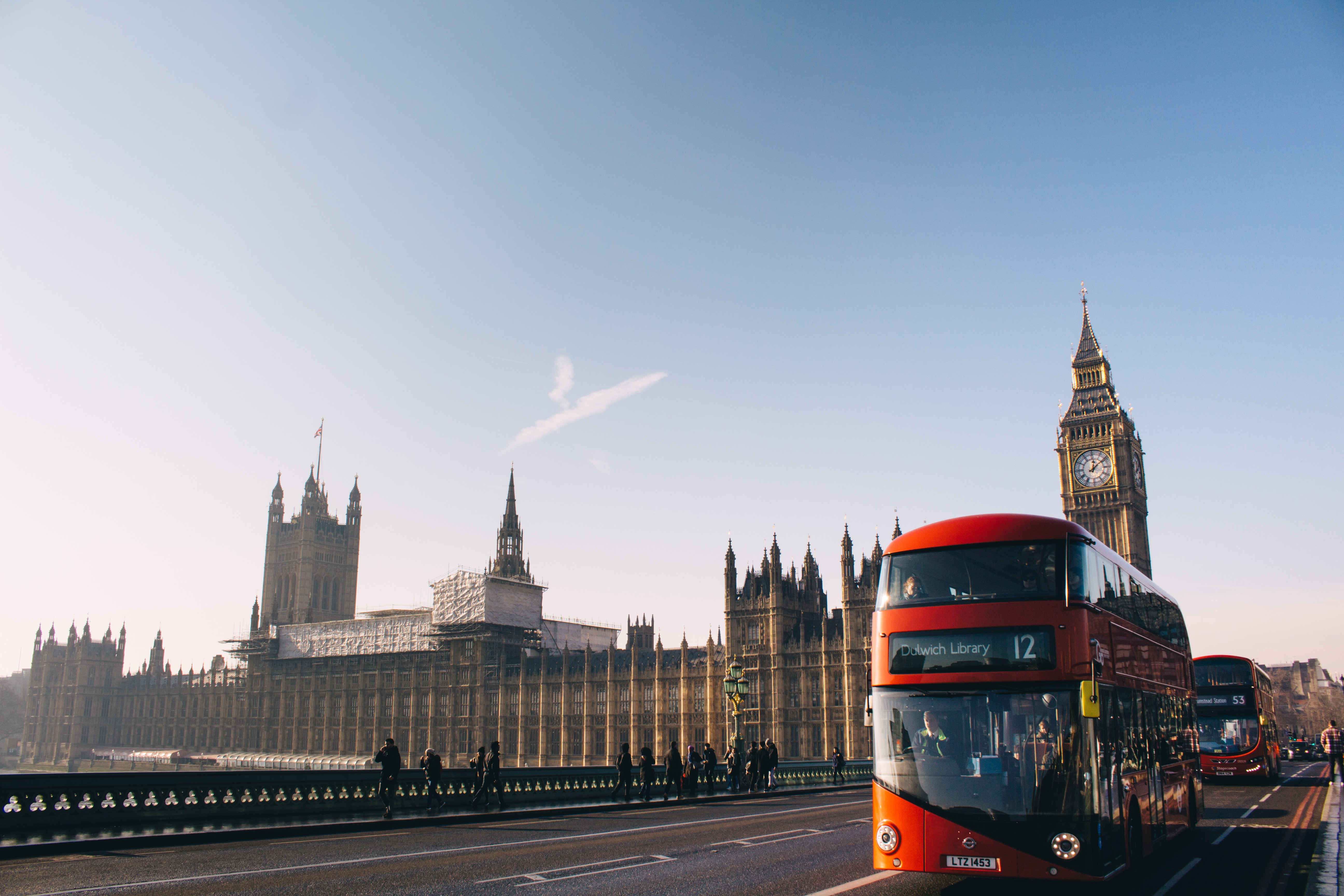 London is a popular travelers' hub for obvious reasons. But what about the sometimes-overlooked nearby cities and towns that are beautiful and rich in history and culture? Here are some of our favorite day trips from London.
We love London! So much so, that we've written an entire guide of things to do just in this city. Read it here! With museums, parks, restaurants, musicals, and so many other popular to-dos, it's a great city to explore over 2-3 days. You won't need longer, so if you have an extra day in your trip plans, consider visiting one of these nearby spots that deserve their own highlights.


---
Wanting to explore Europe but worried about the financial setbacks?
Read this: How To Pay Less For A Semester Abroad
---

If you're traveling as a volunteer with International Language Programs, then you're probably aware that volunteers are not able to rent cars themselves during their semester abroad. Instead, to see these places for yourselves, we recommend either taking public transportation, or booking highly-rated tours that leave from London.
If you decide to go by train, book beforehand to save money and to avoid the long lines! Book your tickets through Omio.com! The cost of tickets will depend on the time of day and year, and you'll quickly notice that visiting as part of a guided tour may actually not cost you much more and will likely be more convenient.
Some of these tours will even help you check off 2-4 of these locations in one trip! They can get pricey so it just depends on how much you're willing to spend. Keep reading for a handful of our top recommendations.
Day Trips From London

When there's so much to do in London alone, it's easy to forget that there are several notable towns and cities nearby that can add a lot of flavor and contrast to your time in England.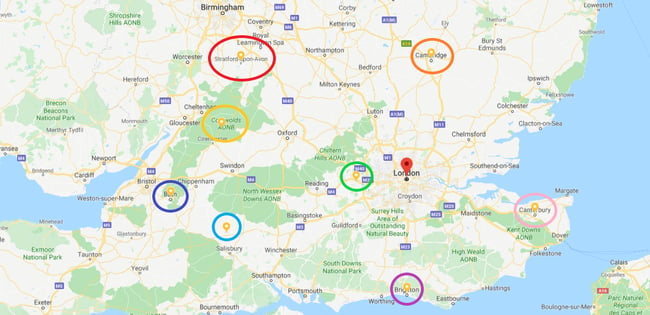 Stratford-upon-Avon
Circled in red, this is a medieval town that just so happens to be the birthplace of William Shakespeare. It still has plenty of charm and is a great place to step back in time several hundred years.
Top Attractions
Check out his childhood home, as well as the cottage of his wife, Anne Hathaway. The Stratford Butterfly Farm and Church of the Holy Trinity are other popular spots. Here's some very helpful info for spending a day or two in this town.
Tour: This tour takes you to Stratford, then to Oxford via the Cotswolds. Enjoy time to explore both stopping points and stunning views along the way. Price is $76 per person, and the duration is 11 hours.
Public Transport: Catch the train at London Marylebone Station. The ride will take about 2.25 hours.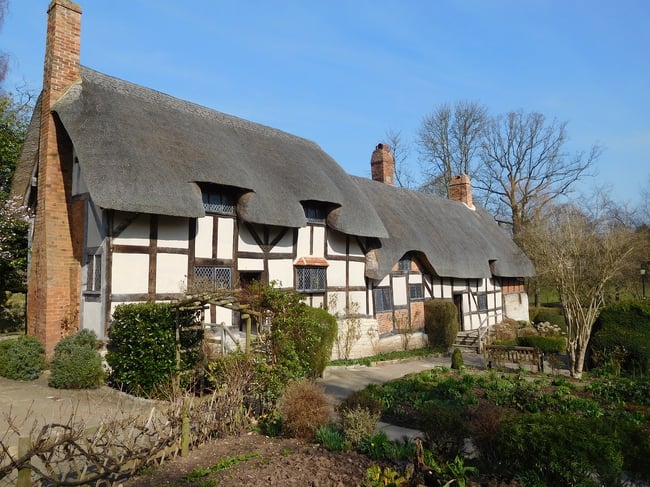 Cambridge
Circled in orange, Cambridge is home to the second oldest university in England. The university itself consists of 31 different colleges, some of which date back to the 13th century. Famous alumni include Isaac Newton, Charles Darwin, Jane Goodall, Lord Byron, Stephen Hawking, Emma Thompson, Florence Nightingale, and Tom Hiddleston.
Top Attractions
In addition to all of the famous and very old colleges, there are also museums, churches, libraries, botanical gardens, and markets to explore! Plus you can't forget about punting down the river. Never heard of that? It looks about like a mix between a modern paddle board and Venetian gondola. It's one of the most popular activities to do in Cambridge! Here's some very helpful info for planning your trip.
Tour: Interested in visiting two of the most famous universities in the world? Check out this tour which includes tours of both Cambridge and Oxford. The price is $74 per person and the duration is 10.5 hours. If you decide to get to Cambridge on your own but still want a guided tour once you get there, check out this one! Only $22 and your tour guide will be a graduate from Cambridge.
Public Transport: Catch the train at either London King's Cross or London Liverpool Street Station. From King's Cross the ride will take 45 minutes and from Liverpool Street it will take 1.25 hours.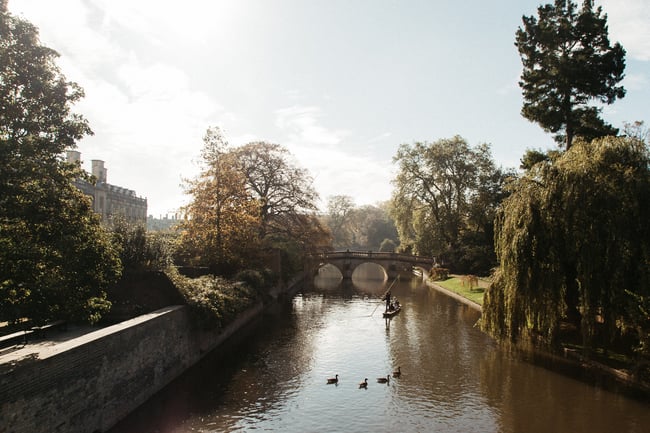 The Cotswolds
Circled in yellow, these villages are probably the cutest, most photogenic places you can find in the entire British Isles. In recent years, they've become more popular due to the many scenes from the popular TV drama, Downton Abbey, that have been filmed there.
Top Attractions
It's pretty impossible to explore these different villages without a rented car or a tour group, so it'll have to be the tour group for our ILP volunteers. But don't let that discourage you from visiting the Cotswolds! They are well worth the trip and extra dollars. Castle Combe is especially known for its charming cottages.
Tour: If you want a full day of visiting these unique and picturesque villages, this is your tour! You'll get to stop at 4 different locations and really soak in all of the quaint, adorable beauty the English countryside has to offer. The price is $88 per person and duration is 10 hours.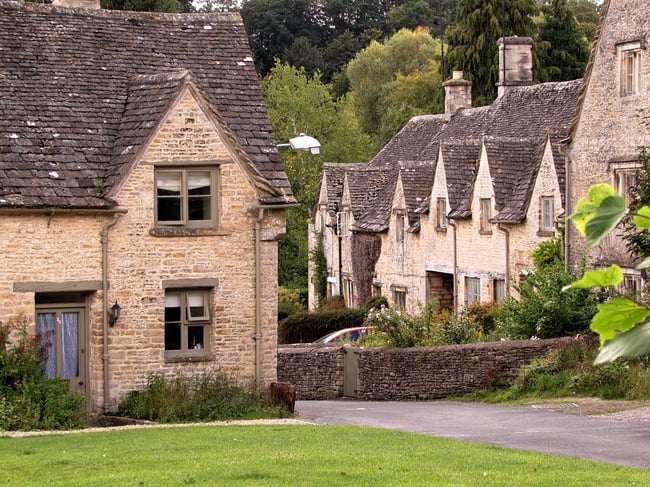 Windsor Castle
Circled in green, this castle was first constructed in the 11th century and still serves as a residence for the British royal family. In fact, it's actually the oldest and largest inhabited castle in the world.
Top Attractions
Although there is plenty to do around town, the activities we recommend actually involve just strolling down the pathways lined with elm trees, having a picnic, and maybe even some afternoon tea at a local shop. If you want to plan your own trip to the castle, here's the website you'll need.
Tour: This one includes entry fees to Windsor Castle and Stonehenge, with a stop in Oxford as well. Now that's a good way to see quite a bit of England. The price is $78 per person and duration is 11 hours.
Public Transport: Catch the train at London Waterloo Station. The ride will take about 1 hour.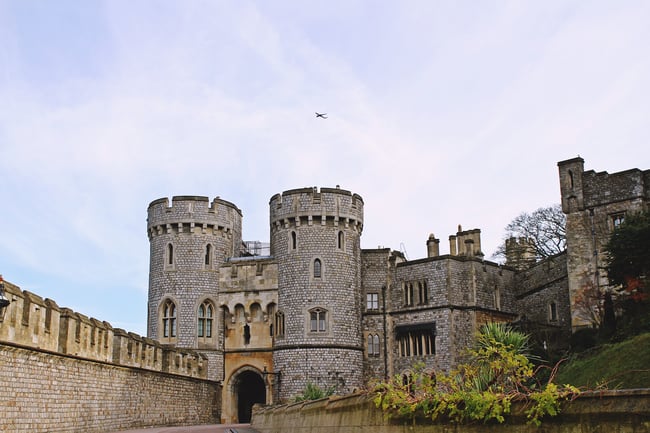 Bath
Circled in dark blue, this city has some of the most fascinating history of any in England. It was run by the Romans for about 500 years, and their public baths are actually what give this city its name. Also, if you're a Jane Austen fan, then you know she lived in this city and regularly mentioned it in her novels.
Top Attractions
The Roman Baths, obviously. Those, and other Roman ruins and artifacts are the most-visited sites in the city. Although you can no longer bathe where the Romans did, you can find spas all over the city that offer this luxury. And snap a picture of the iconic Pulteney Bridge. If you love Pride and Prejudice, then make sure you also visit the Jane Austen Centre while in Bath. Here's all of the info you'll need.
Tour: This tour covers Bath and Stonehenge, with the option of purchasing entrance tickets to the Jane Austen Centre (total $108) or Roman Baths (total $112). Basic ticket price is $94 and duration is 11.5 hours.
Public Transport: Catch the train at the London Paddington Station. The ride will take about 1.5 hours.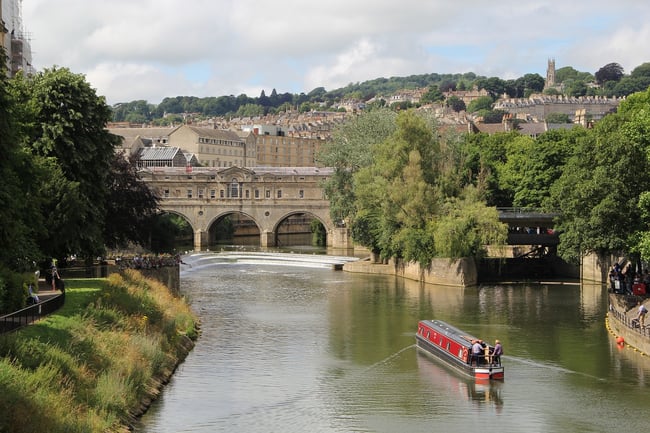 Stonehenge
Circled in light blue, this ancient stone monument is over 5,000 years old! There is still quite a bit of mystery involving what the circle was used for and how the stones even got there in the first place. Here's our complete guide for visiting this significant UNESCO site.
Tour: Similar to the tour listed above, this one includes a trip to Stonehenge, followed by a lengthy stop and guided tour in Bath. Entry fee to Stonehenge is included. The price is $81 per person, and the duration is about 11 hours. Here's another great option for $84 per person and a 10-hour duration.
Public Transport: The closest station to Stonehenge is Salisbury, so you'll want to catch the train at the London Waterloo Station and get off there. The ride will take about 1.5 hours.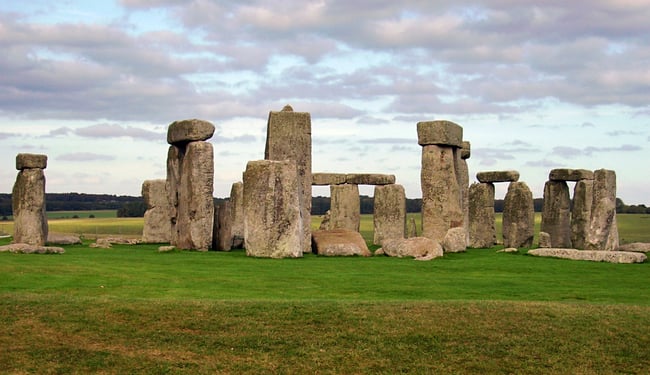 Brighton
Circled in purple, this seaside city has been a popular vacation destination for hundreds of years! It is vibrant, but has also maintained much of the charm that has invited many travelers, including royals, to visit over and over again.
Top Attractions
Our favorite is absolutely the Royal Palace Pier. Haven't we all dreamed of a day filled with arcade games, fish and chips, amusement rides, and ice cream? Brighton Lanes, the colorful maze of shops and cafes that now make up the city's historic quarter, are also a must. And don't forget about the Royal Pavilion! It's architecture mirrors buildings you'll find in India, and it's absolutely stunning. Here's some more helpful info you'll definitely want for your trip!
Public Transport: Catch the train at London Victoria, Blackfriars, or London Bridge Stations. The ride will take about 1 hour.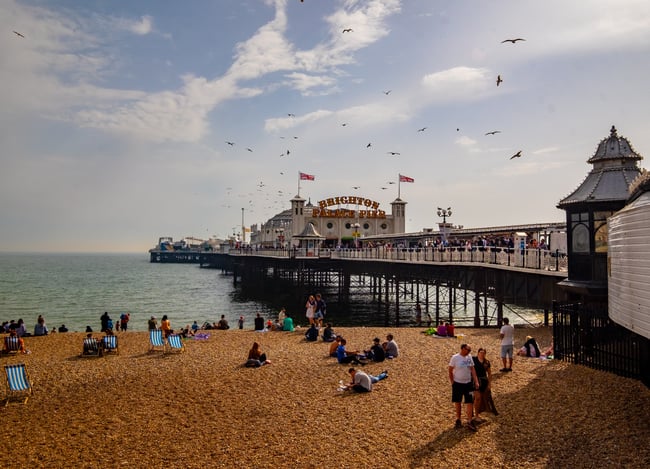 Canterbury
Circled in pink, this is one of those city's you'll want to walk around and explore. With Gothic churches alongside a few Roman leftovers, and of course our favorite Tudor-style cottages, you'll be taking a lot of pictures. By the time you leave, you're bound to have your own Canterbury tales to tell!
Top Attractions
Tour: This tour from London includes time in Canterbury and at the White Cliffs of Dover, from which you can actually see the coastline of France on a clear day. The price is $76 per person and the duration is about 10.5 hours.
Public Transport: Catch the train at London St. Pancras International Station. The ride will take about 1 hour.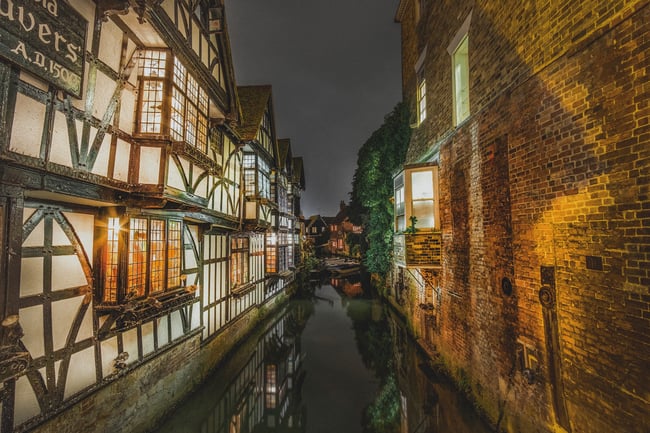 Ready to spend a semester volunteering in Europe?
Lucky for you, we have several different European locations for you to choose from. Each one of them offers unique experiences that will help you to make life-changing memories as you volunteer with children and explore the stunning countries around you. Click the button below for more info: